Get out and make epic memories this season with our big list of summer activities in Tri-Cities TN. From swimming spots and animal encounters to museums and art activities, you'll find plenty to keep you entertained all season long.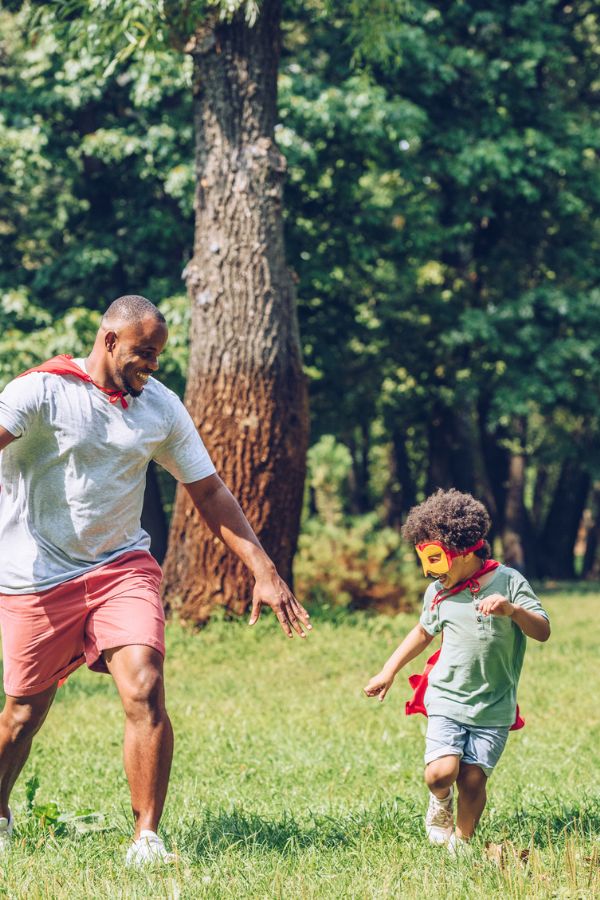 For your convenience, this post may contain various affiliate links. As an affiliate, and as an Amazon Associate, I earn from qualifying purchases. View the disclosure page for more information.
Summer Activities in Tri-Cities TN
1. Cheap Summer Movie Deals
Check out the $3-$5 daytime movie ticket deals AMC and FREE movies at Cinemall.
2. Sunflower Fields
Whether you are looking for a great photo spot or just want to take in the gorgeous views, these East TN sunflower fields are just the ticket.
3. Local Swimming Holes and Sandy Beaches
Blue Hole Falls in Elizabethton is a popular forested swimming hole.
If you prefer something with more amenities, head to Shook Branch Beach on Watauga Lake. It has a nice sandy beach area where your kids can build castles and dig until their hearts are content.
Neither of these locations has lifeguards, so swimming is at your own risk.
4. Free Outdoor Concerts
Make your summer nights a little extra special with these free concert series.
5. Splash Pads
The splash pads in Tri-Cities are filled with fun water features and fantastic extras like picnic areas and playgrounds. They are great spots to spend a warm summer day.
6. Blueberry Picking
Mid-late June is the start of blueberry picking season. There are a couple of local u-pick blueberry farms to help you get your fill.
Don't worry if you can't make it this month. Berries will still be available until the end of July.
7. Ocean Beach Vacations Near Tri-Cities
Is the ocean calling your name? Check out this list of the most fantastic beach vacation destinations near Johnson City.
8. Public Pools
If you prefer your summer swim with a side order of water slides, our local public pools will be calling your name. They typically open around Memorial Day and close around Labor Day.
9. Lavender Farms
We have several adorable u-pick lavender farms in the area. Most also have quaint farm stores with lavender products and decor.
10. Kayaking
Watauga Kayak in Elizabethton is a popular spot for kayak rentals if you don't have your own. They have lake and river kayaking options.
11. Camping
Tri-Cites has tons of different campgrounds to choose from. David Crockett Birthplace State Park is a great spot for RVs and campers. It offers a playground, historical buildings, annual festivals, and a variety of ranger-led programs.
For tent camping, Jacob's Creek Campground is a better choice. In addition to roomy tent sites, there is also a nice recreation area with a grassy swim beach.
12. U-Pick Flower Farms
Paradise Acres allows you to pick a wide variety of stunning wildflowers and sunflowers.
13. Fireworks & July 4th Events
Would it even be summer without funnel cakes and fireworks?
14. Brights Zoo
Small but mighty, Brights Zoo definitely has some fan-favorite animals including penguins, giraffes, zebras, monkeys, and a sloth.
It also has some extra unique critters like a Tapir and a kinkajou.
15. Petting Zoos
Want to kick your animal experience up a notch? Why not pet a zebra at Briarwood Ranch?
16. Water Parks
While you could drive down to Splash Country or Soaky Mountain Waterpark, why not stay local and check out The Wetlands Waterpark?
17. Visit The Smokies
With so many free things to do in Great Smoky Mountains National Park, there's never a bad time to visit.
18. Explore a State Park
Head to Warrior's Path State Park for hiking, kayaking, horseback riding, disc golf, golfing, fishing, birding, ranger-led educational programs, camping, and more.
19. Living History
Rocky Mount State Historic Site frequently hosts living history events depicting life in the 1790s. In addition to costumed reenactors, the historic buildings are filled with authentic furniture from the time period.
20. Date Night
Summer isn't just for the kids. You deserve to have a little fun too! Check out these awesome date ideas in and around Johnson City.
More Things to Do in Tri-Cities TN This Summer
21. Free Fishing Day
While you can fish any time of year with a license. You can fish without a license on the Saturday of the first full week in June. This is a great time to try out a new hobby.
The TWRA even has a free printable "first fish" award that you can print for your littles.
22. Check out the Tennessee Ice Cream Trail
Try some tasty treats from our area's best ice cream shops.
23. Summer Reading Programs
Of all the free summer activities in Tri-Cities, this one is probably the most loved. That's because it involves fun prizes.
Sign up for your local library's summer reading program and your kids can win cool stuff after reading a certain amount of books.
24. Synchronous Fireflies
If you don't want to travel to the synchronous firefly event in Great Smoky Mountains National Park, you're in luck. Rocky Fork State Park has its own firefly event.
The good news is it's close to home. The bad news is you still have to enter a lottery to win an admission spot.
25. Parent-and-Me Cooking Classes
Atlas Culinary hosts family cooking classes throughout the summer. Past classes have included making pizza, sushi, apple pie, and more!
26. Summer Nights at Dollywood
Dollywood stays open late in the summer so you can pack in even more fun! There will also be summer-themed shows and events to help you celebrate the season.
27. Picnic
Grab your lunchbox and hit any local park for a leisurely lunch and people-watching.
28. Lake Day
Don't own your own boat, head to Fish Springs Marina on Watauga Lake for a great pontoon boat rental.
29. Putt-Putt
If your family loves friendly competition, the Putt-Putt Fun Center in Bristol is the place to be.
30. Discover a New Board Game
For your next family game night, why not try a brand-new game? You may just find your next favorite.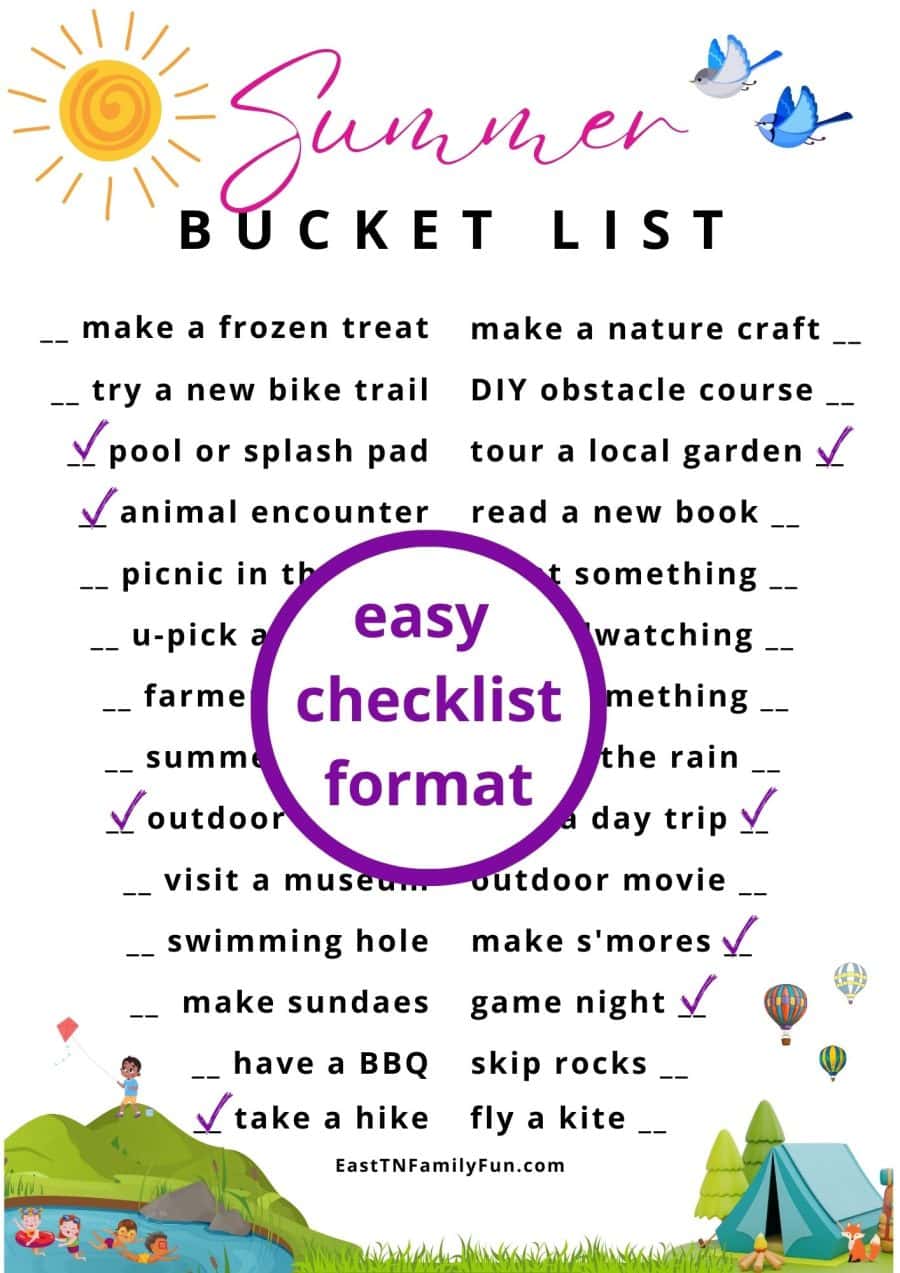 31. Epic Backyard Fun
Sometimes, you just don't want to leave the house. Thankfully, we've got you covered with tons of ideas for family fun in your own backyard.
32. Discgolf
Winged Deer Park has a great disc golf course. You can see it in action here.
33. Back-to-School Events
Score some free school supplies at these awesome back-to-school events. Your kiddos can get backpacks, haircuts, basic supplies, and more.
If you don't need the freebies, please consider donating to one of these events.
34. Liberty Bell Skate Park
Take a virtual tour of the Liberty Bell Skate Park in Johnson City right here. Whether you are a new or experienced skateboarder, it's a great place to hone your skills.
35. Tannery Knobs Pump Track
Pump tracks are popular with kids and mountain bikers alike. If you have no idea what a pump track is, check out this awesome video of the one at Tannery Knobs.
36. Fly a Kite
Head to one of our local parks with a large open field, like Steele Creek Park in Bristol, to fly a kite this season. If you don't have your own, they sell cheapies at local dollar stores.
37. Take a Day Trip
There are so many great day trip destinations near Tri-Cities. For a close pick, why not head to Knoxville? Use this kid-friendly guide to help you plan.
38. River Tubing
Though there are multiple tubing spots around town, you can't go wrong tubing the Nolichucky River in Erwin. Check out Wahoo Adventures for tube rental options.
39. Kids Bowl Free
Guess what? Tri-Cities has several locations where Kids can bowl 2 free games every day throughout the summer. Shoe rental is not included.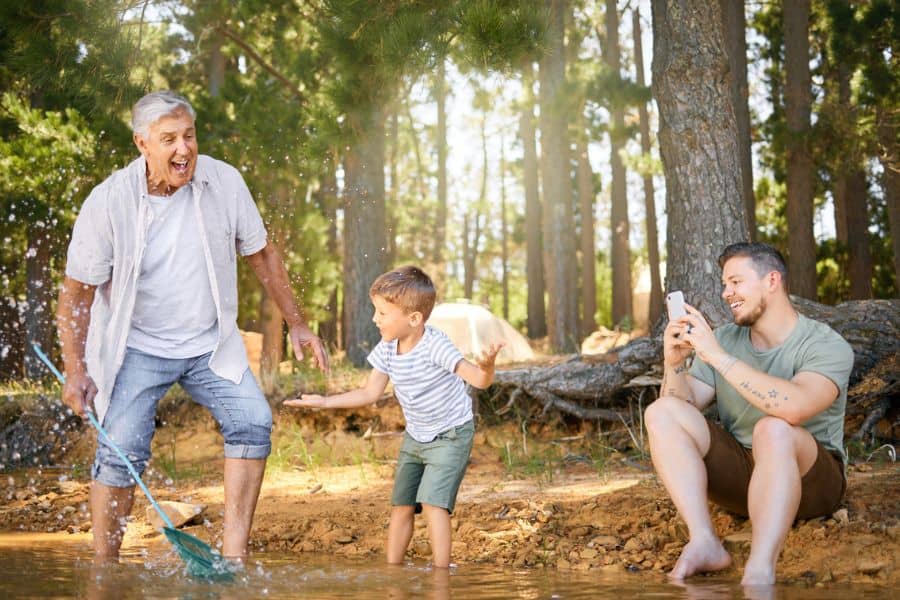 More Cheap and Free Summer Activities in Tri-Cities TN
40. Hiking
Hiking is one of the most popular summer activities in Tri-Cities TN. With many surrounding state and national parks, you'll never run out of fun new hiking trails to try.
41. Tennis
Tennis rackets are pretty cheap, so buy your own and have fun all summer long.
42. DIY Nature Crafts
Take simple finds collected on your latest nature walk and turn them into something awesome.
43. Biking
Bays Mountain Park and Tannery Knobs, are both popular spots for mountain biking. For easier terrain, check out Steele Creek Park in Bristol.
44. Roller Skating
The Johnson City Family Skate Center has extended daytime hours all summer long.
45. Indoor Movement Activities
Has the heat got you down? Keep your kids active indoors with these free indoor movement activities you can stream right from your living room.
46. Movies Under the Stars
Head to the Twin City Drive-In Theater to enjoy a double feature for 1 low price.
47. Junior Ranger Program
Our Tennessee State Parks offer awesome Junior Ranger programs throughout the summer. At these ranger-led events, kids can learn about a variety of topics including outdoor safety, astronomy, animal tracking, reptiles, and so much more!
48. Make-and-Take Crafts
At Into the Fire in Johnson City, you and your little ones can paint pottery or make canvas art. They even have take-home kits so you can assemble the crafts in your PJs.
49. Visit a Free Museum
Is there anything better than free admission? The George L. Carter Railroad Museum and the William King Museum of Art both offer free entrance year-round.
50. Festivals
If you are looking for fun summer festivals, you can view monthly events in the articles below:
Did we miss one of your favorite summer activities in Tri-Cities TN? Please send us the info so we can add it to the list.