Fall is one of the best seasons for making awesome family memories. With its vibrant colors, crisp breezes, scrumptious baked goods and festive holidays, it's just bursting with opportunities for togetherness.
Below you'll find tons of ideas for family-friendly fall fun that will help you create memorable traditions for years to come. From u-pick farms to lively festivals, and family-crafts, you're sure to find the perfect adventure for you!
Locations include Knoxville, Chattanooga, Tri-Cities, The Smoky Mountains, and more! Gather the kids to enjoy the cool temperatures and gorgeous scenery as you explore our local region all season long!
Fall Activities in East TN
U- Pick Adventures
A trip to the farm means much more than just a day of outdoor adventure. It's a chance to support our local farmers, while giving our kids the most essential educational experience of their childhood.
As you and your kids excitedly select your favorite pumpkins from the patch, or the reddest apples from the tree, they'll also be learning a valuable lesson about farming and where food comes from. Talk about a fulfilling outing!
Below you'll find a variety of pick-your-own options including apples, pumpkins, and flower farms.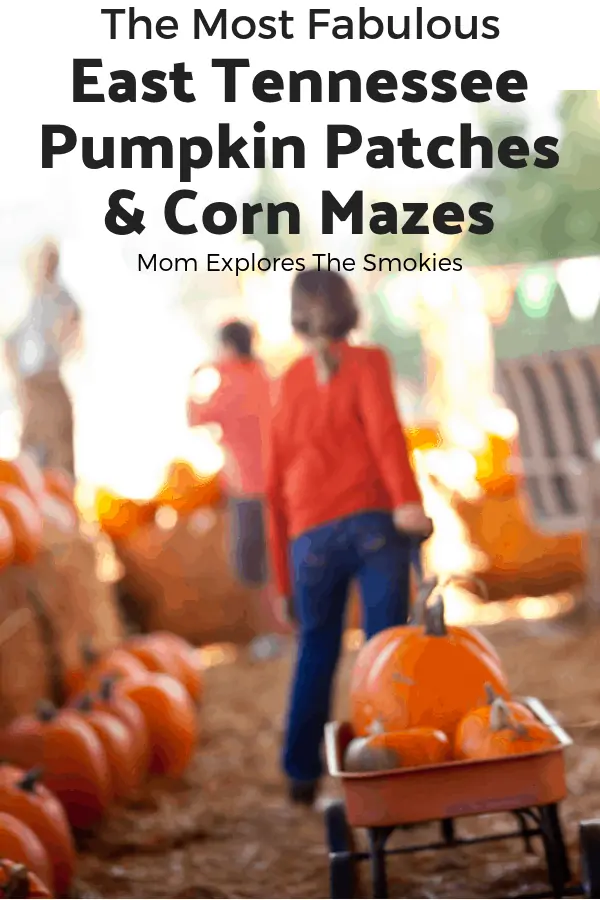 Discover the most festive corn mazes and pumpkin patches throughout East TN.
Each of the 10 + orchards in the region offers different apple varieties to please even the most discerning critic. Many farms also offer kids' activities and more! Picking season runs through early November.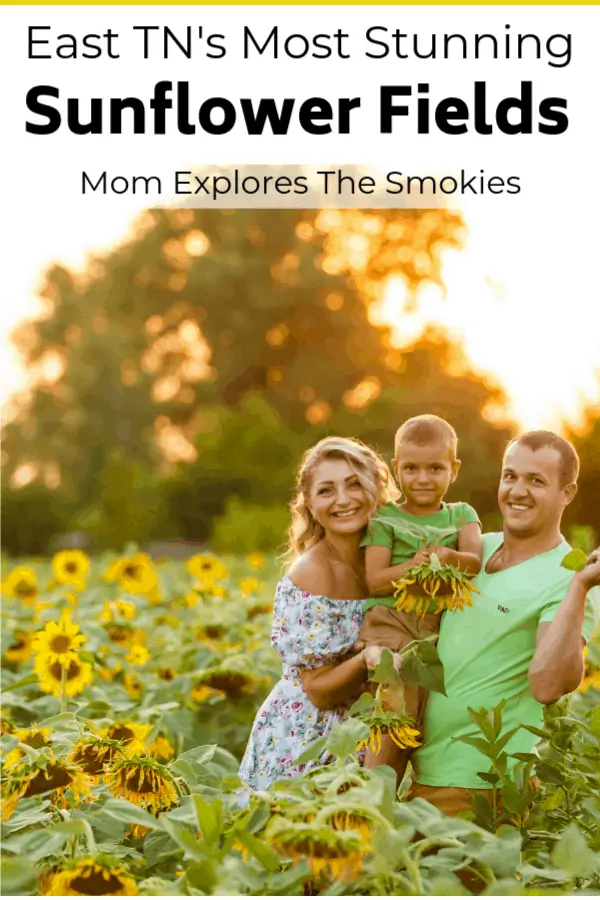 While many sunflower varieties bloom in the summer, many also bloom in the fall. Several of the farms on this list offer fall varieties. Many even offer other types of gorgeous fall flowers to choose from.
Outdoor Fall Adventures
Now that the sun has finally reached a more manageable level of scorch, it's time to take your out door adventures to the next level! Some of the most popular fall activities include leaf peeping, hiking, and fun outdoor festivals!
While these scenic drives are amazing any time of year, they are particularly gorgeous in the fall! Pack a picnic lunch and enjoy a gorgeous sweeping view of mountain, streams, wildlife, and more!
Discover a variety of easy and moderate hikes, perfect for a wide range of skill levels. For your convenience, these hikes are located throughout the Smokies, including Tennessee and North Carolina.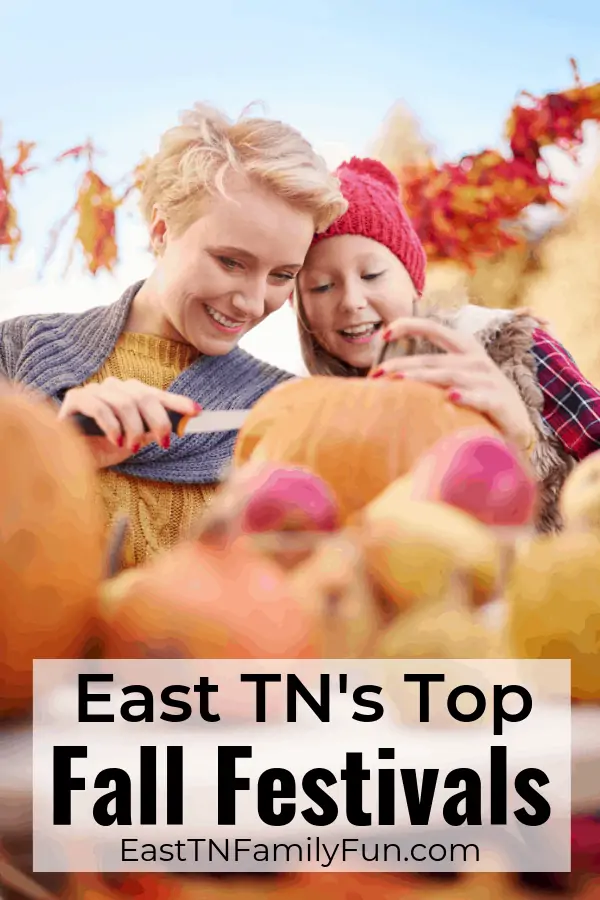 Soak in the season at a wonderful outdoor festival this fall!
Halloween Adventures
Halloween is one of the most anticipated events of the year, for kids and parents alike, and it's not just the candy that draws us in!
There's almost nothing more adorable than seeing your kiddos dressed up in their finest Halloween garb. Whether skeleton, witch, or Steve Jobs, we parents just can't get enough of the cuteness. Of course, the 8,000 photographs we take will tell the story for years to come!
Below you'll find all the best ideas for safe trick-or-treating, DIY costumes, haunted attractions, and more!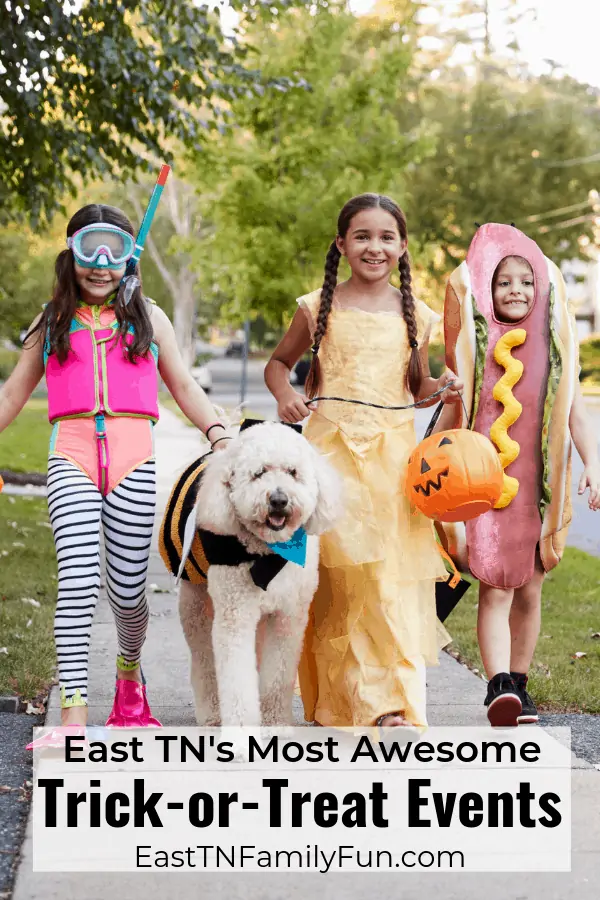 In our modern world, feeling comfortable with your trick-or-treat location is very important. Click below to find safe trick-or-treat events near you.
Halloween just isn't complete without the perfect costume, but who has the the time and money for perfection? These 15 DIY Halloween costumes take clothes your kids already have and transform them into show stoppers with just a few accessories.
Kick your festivities up a notch with these delicious Halloween treats that are totally adorable. In the spirit of the holiday, this list contains both healthy and just-for-fun options. These snacks will be popular with both kids and adults alike, and are perfect for gatherings.
Discover 25 + Halloween craft projects perfect for a night of family friendly fun! Combine with the snacks above for extra fun!
6 awesome ways to use up your leftover Halloween candy, including where you can go to sell it for cash! Yes, cold hard cash!
Discover over 20 allegedly REAL haunted houses that were featured on TV, and score a FREE printable watch list for where to stream.
Don't miss these totally terrifying haunted houses in Knoxville TN.
Find the scariest Halloween style haunted houses in Chattanooga TN.
Discover the best Halloween style haunted houses in Tri-Cities TN.
​Fall and Halloween Kids' Activities
Bat Cave Letters and Numbers with FREE printable template.