Get out and enjoy all the season has to offer at one of these awesome fall festivals near Chattanooga. There are plenty of options to choose from, including food festivals, music festivals, arts and crafts shows, and much more!
Most of these events are family-friendly, so you can bring the kids along. You can verify the information provided and get additional event details by clicking any blue event link below.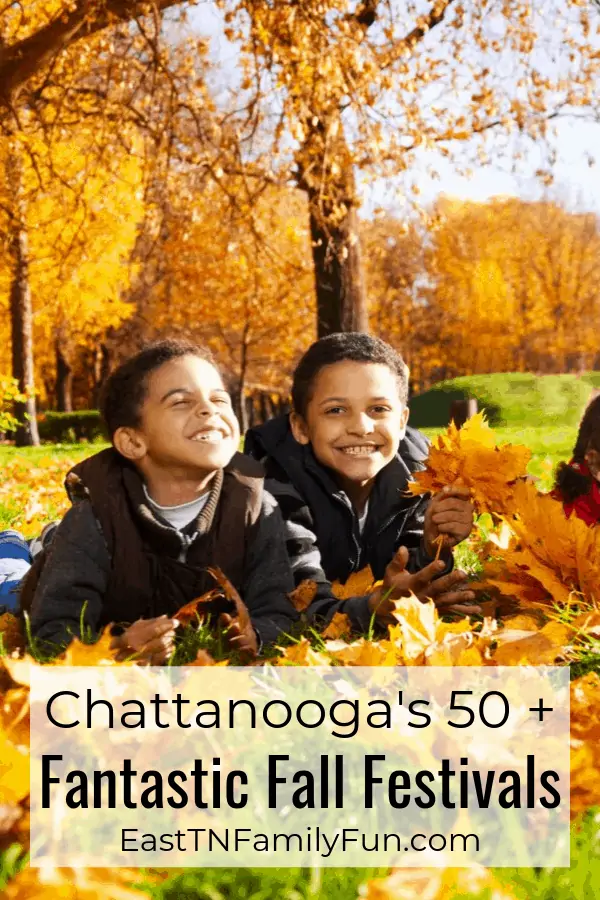 For your convenience, this post may contain various affiliate links. As an affiliate, and as an Amazon Associate, I earn from qualifying purchases. View the disclosure page for more information.
September Fall Festivals Near Chattanooga TN
Campfire Concert series
Select Dates in September, October, & November 2023
Reflection Riding Arboretum, Chattanooga
Cozy up in your camp chair under the harvest moon for a festive night of live music and s'mores.
Apple Festival
September 17, 2023
First Horizon Pavillion, Chattanooga
Come out and get your fill of all things apple. Selections will include apple pies, apple strudel, apple butter, and much, much more!
There will also be vendors selling apple-themed crafts and decor.
Fall Festival on the Square
September 23, 2023
Cambridge Square, Ooltewah
Hit the square for a variety of family fun activities, live entertainment, food, and music. Of course, the square will be decked out with fall flair.
Pumpkin Palooza
September 30, 2023
Cleveland Greenway, Cleveland, TN
Shop from a variety of food and craft vendors at this charitable fall festival. Pumpkin Palooza proceeds will benefit Family Cornerstones.
Chattanooga Fall Festivals in October
Antique Fall Festival
Saturdays in October 2023 (Awaiting Confirmation)
Antique District, 6501 Slater Road, East Ridge
The antique district has planned different fall-themed events each week, including a scavenger hunt, carnival games, a costume contest, and more.
Rocktoberfest
Weekends in October 2023
Rock City, Chattanooga
Rocktoberfest is an all-ages event that is chock-full of fun family activities. Of course, there will also be scrumptious Bavarian food and German beer.
Catoosa County Fall Festival
October 7, 2023
Jack Mattox park, Ringgold GA
This fall festival will have hayrides, kids' activities, candy, inflatables, food vendors, a duck derby, and more!
Morris Hill Fall Craft Market and Quilt Show
October 6-7, 2023
Morris Hill Baptist Church, Chattanooga
Support local artisans at this popular Fall Craft Market and Quilt Show. Concessions will also be available on-site.
East Ridge Fall Festival
October 7, 2023
Camp Jordan Amphitheater, East Ridge
Come on down to East Ridge's fall festival for fall food, bounce houses, teats, games, and craft vendors.
Pumpkintown Harvest and History Festival
October 14, 2023
Downtown Athens, TN
Throughout the Pumpkintown festival, downtown Athens will be washed in fall decor, fall-themed games, craft vendors, yummy treats, and live entertainment. Don't miss this highlight of the season.
Chattanooga Oktoberfest
October 14-15, 2023
First Horizon Pavillion, Chattanooga Market
Enjoy all your favorite Barvarian-style foods and German beers at this all-ages Oktoberfest event. In addition to concessions, there will be plenty of live entertainment, polka lessons, games, and more!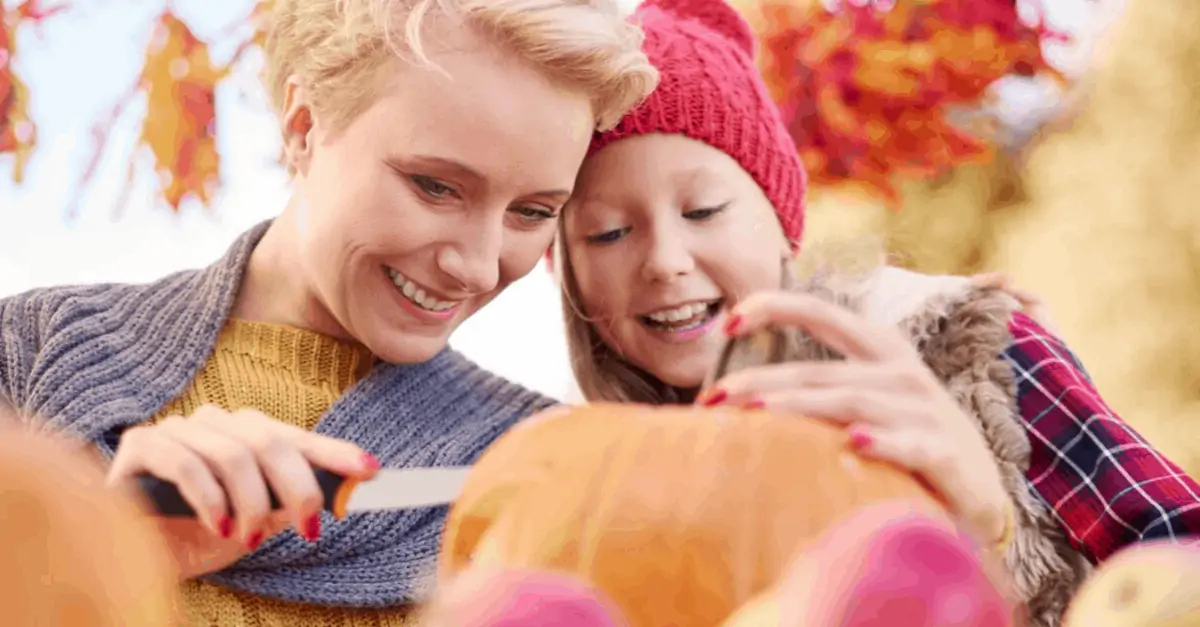 Chickamauga Pumpkin Fest
October 21, 2023
Downtown Chickamauga GA
Pumpkinfest guests will be treated to a variety of fall decorations and photo props, kids' activities, live music, and over 100 craft and food vendors.
Cleveland Apple Festival
October 21-22, 2023
Cleveland, TN
The Cleveland Apple Festival is chock-full of family fun including arts and craft vendors, kids' activities, a petting zoo, delicious food vendors, and live music.
Ketner's Mill Fair
October 21-22, 2023
Ketner's Mill, Whitwell, TN
This popular fall fair will be dripping with gorgeous seasonal crafts. There will also be live demonstrations from artisans, family activities, a petting zoo, southern-style food, and live music.
Chattanooga Apple Festival
October 21-22, 2023
Camp Jordan, East Ridge
At this scrumptious apple festival, the star of the show is the huge selection of fresh apples from Mercier Orchards. There will also be over 150 food and craft vendors offering their fall finest and plenty of family-fun activities including games, a petting zoo, and live music.
Pumpkin Fest
October 27-28, 2023
Mainstreet Dayton
Businesses along Mainstreet Dayton will be drenched in colorful fall decor for this annual pumpkin festival. Visitors will enjoy delicious food, fall crafts vendors, family activities, live music, games, a costume contest, and more.
November Fall Events Chattanooga TN and Beyond
Thanksgiving Market
November 19, 2023
First Horizon Pavillion, Chattanooga Market
Hit the Thanksgiving market to gather all the last-minute things you need to wow your guests with a delectable dinner. Vendors will have fresh food, decor, and more.
Grateful Gobbler Walk and 5K
November 23, 2023
Coolidge Park, Chattanooga, TN
View More Details About the Gobbler Walk
Did we miss your favorite fall festival near Chattanooga TN? Send us the details so we can add it to the list.
Fall Books to Share
Pumpkin Jack – After a young boy's jack-o-lantern begins to rot, he tosses it into the garden and observes it throughout the year. Come spring, he gets a wonderful surprise!
Leaf Man – This fun book allows you and your kids to find hidden people, animals, and shapes in fallen leaves. We also have a fun Leaf Man craft that goes along with this book.
Counting on Fall – Learn all about counting with a fun fall theme.
More East TN Family Fun