Whether you're cozying up by the fire with delicious and steamy hot chocolate or enjoying the gorgeous scenery on a frosty waterfall hike, winter is the perfect season for making epic family memories.
From skiing and tubing to epic indoor playgrounds, winter in Tennessee boasts fun for every family. No matter your style, this list has all the best ideas for getting out and beating cabin fever this season.
For the times when you'd rather enjoy the world from the comfort of your couch, we also have tons of craft and activity ideas to help you make your days in, days to remember.
For your convenience, this post may contain various affiliate links. As an affiliate, and as an Amazon Associate, I earn from qualifying purchases. View the disclosure page for more information.
Winter in Tennessee: Family Fun
Winter may get a bad rap as a drab and boring season, but it doesn't have to be that way! The ideas below will help you get out and get moving, even on the grayest of days.
With so many skiing options within a half day's drive, you don't have to travel far for your next family-fun day! Spend the day or stay for the weekend!
East TN's mild winter weather leaves plenty of room for family hiking adventures. These easier hikes are perfect for the whole family to enjoy.
Just because it's a little colder doesn't mean that you or your kids need to be stuck inside. These fun outdoor winter activities will help you make the most of the season!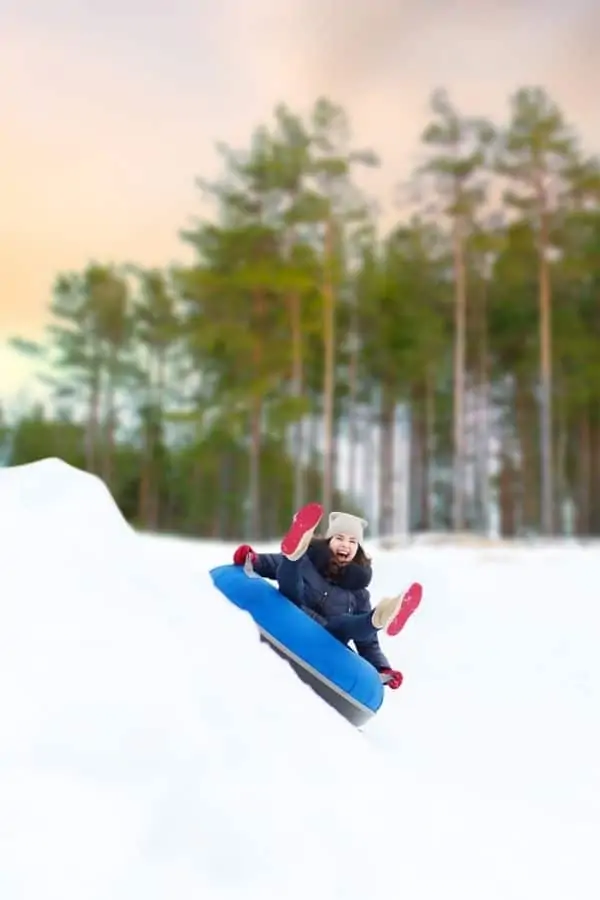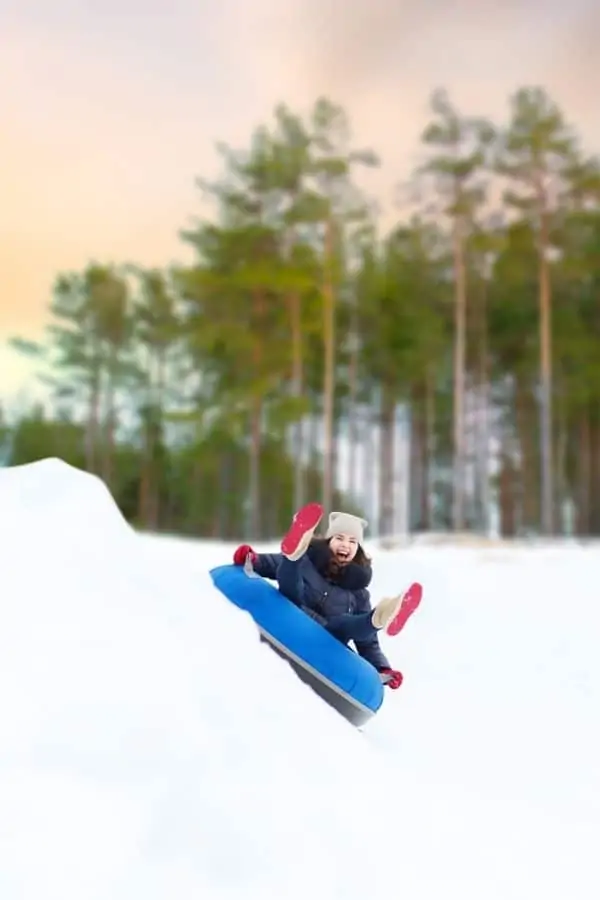 If you have kids, snow tubing is an excellent way to spend a beautiful winter day. We are lucky to have many options here in TN and throughout our neighboring states.
East Tennessee Christmas Activities
Add a little light to the season with these fun Christmas events and activities. From checking out local Christmas light displays to chopping down your own tree, it's easy to find joy in simple things.
The glitter and shine of gorgeous light displays are one of the most memorable activities of the season. Find the best displays near you below.
These fun family events boast music, arts and crafts, shopping, and of course, Santa! Discover events near you below.
These festive Christmas tree farms in East TN bring the magic of Christmas to life. If you're looking for a new tradition, you can't go wrong with a cut-your-own-tree experience!
Discover all the best Christmas shows in the Smoky Mountains, with singing, dancing, comedy, magic, and more! Locations in Pigeon Forge and Gatlinburg.
Give the gift of togetherness with a fun family game that will be perfect for your next game night. This lists features ideas for all ages and ability levels.
Experience gifts don't have to cost an arm and a leg. On this list, you'll find all the best ideas in every price range, with options for both kids and adults.
Fun-Filled Winter & Christmas Kids' Activities
On all those quiet days spent at home with family, these colorful crafts and activities are sure to spark a smile or two.
This fun process art project uses real snow and a hair dryer to create a tie-dye effect.
A snowy sensory bin that helps your toddler or preschooler learn and practice colors.
Kids can practice letters, numbers, sight words, and more with this upcycled outdoor snow game.
Add a glimmer of winter color to your window with this fun sun catcher project.
This fun winter sensory bin can help your kids learn and practice counting.
Learn and practice letters, numbers, and more with an exciting ball toss game.
Books to Share
These books will make excellent Christmas gifts for the little one in your life! Check out the price at the affiliate links below. This website will earn a small commission if you decide to make a purchase.
More East TN Family Fun