Pack up the hot chocolate and hit the town for a fun-filled night of viewing Christmas lights and making memories. There are over 20 amazing spots to view Christmas Lights in Maryville TN and throughout Blount County.
From traditional static displays to large scale animated installations set to music, you'll find everything you need to create a night of Christmas magic. The best part is, it's all free!
Best Christmas Lights in Maryville TN
Bacon Lights
Location: 924 Montgomery Lane, Maryville
This animated display gets bigger each year and is synchronized to music. The homeowners are super sweet and greet their guests with a smile. On certain weekends, they serve hot chocolate and candy canes and take donations for local charities. This is a can't-miss display.
Festival of Trees
Dates: December 3 – December 31, 2020
Location: Blount County Court House, Court Street, Maryville
This Christmas light display is hosted by Blount County Parks and Rec. In front of the old courthouse, visitors will enjoy a variety of stunningly decorated Christmas trees in various themes. The trees are donated by local businesses and community members. For those that would like to get out and walk around, there is plenty of parking nearby.
Candy Cane Lane
Location: Remington Park Drive, Maryville
This gorgeous street is dripping with lights each year. The street entrance is marked with a "Candy Cane Lane" sign, so it's hard to miss. There is no website for this Christmas attraction, but it goes up every year without fail. While not every single house participates (Grinches maybe?), it's still a worthwhile stop.
Alcoa Tree Lighting
Date: Late November 2020 – December 31, 2020
Location: Springbrook Corporate Center, Alcoa
Though the grand tree will be lit, the tree lighting kick-off event is canceled this year. It usually features a variety of kids' activities, luminary displays, music, and more! The tree and light displays are up for viewing all month long. The event is typically held at Springbrook park and will return to its original location next year.
Best Road Houses
Location: 3236 and 3238 Best Road, Maryville
These sweet houses cover their entire properties with a variety of adorable Christmas decor to ring in the season. The 2 houses are side by side which effectively creates 1 grand display.
The decorations, though not set to music, completely cover their houses and lawns. There are also other houses on the road that decorate as well. The location may be a bit out of the way, but it is worth the drive.
Broadway
Location: 2743 E. Broadway Ave., Maryville
The stretch of Broadway that runs through downtown Maryville has festive street light wreaths and a few lighted Christmas trees as you drive along. The largest tree is in front of the municipal building at the intersection of West Lamar Alexander Parkway.
West Hills
Location: 2959 West Hills Drive, Maryville
Tune to 91.7 FM to enjoy the show.
Whites Mill Road
Location: 1340 Whites Mills Rd
Tune to 90.5 FM to enjoy the show.
Heartland
Location: 1414 Heartland Dr, Maryville
To enjoy this fun light show, just roll down your window to hear the music.
Sundance
Location: 103 Sundance Road, Maryville, TN
This house has a huge variety of inflatables and Christmas lights galore.
Greenwich
Location: 1020 Greenwich Dr, Maryville
This is a fun animated Christmas lights display set to music.
Westcliff
Location: 1725 and 1733 Westcliff Drive.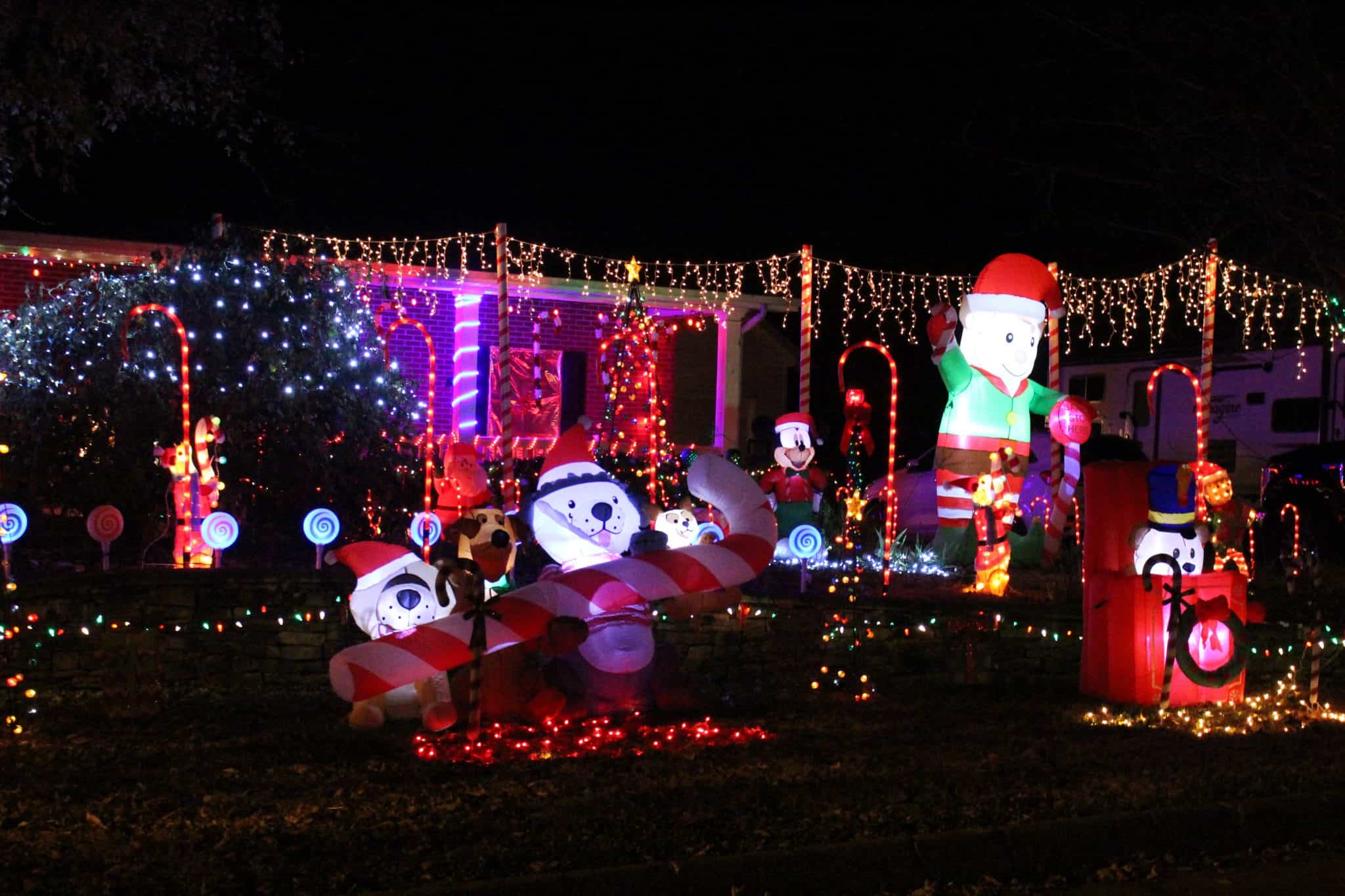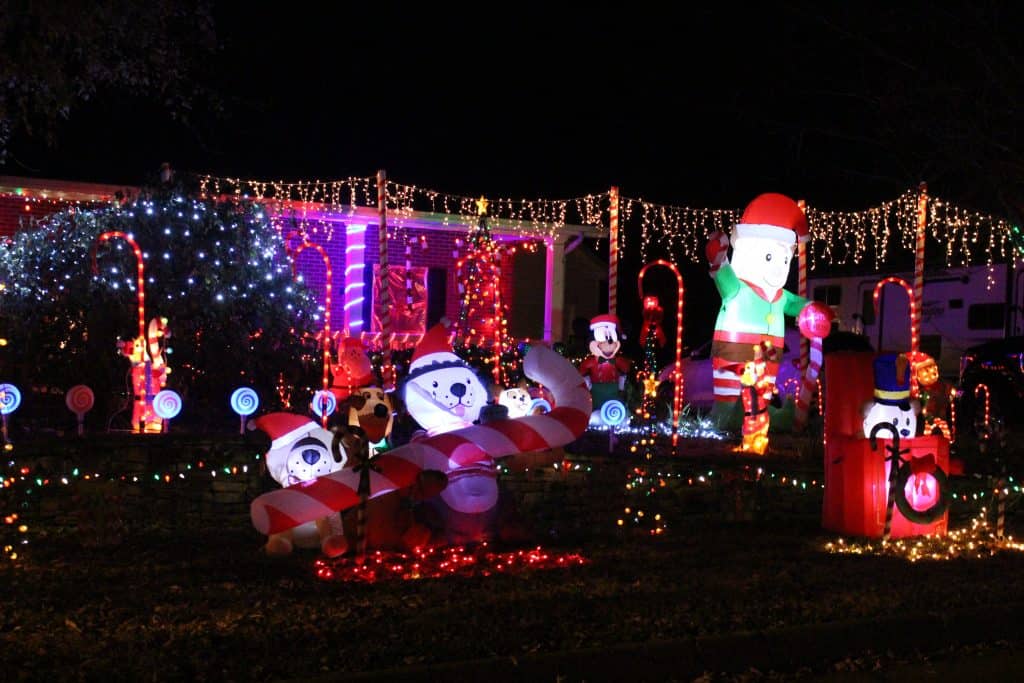 There are actually many houses along this street that have cute decorations, but these 2 houses go above and beyond.
Jolly Jamboree
Location: 2903 W Woodbine Dr. Maryville TN
Tune to 89.5 to hear the music at this fun animated display.
Browns Creek Subdivision
This neighborhood has many traditional light displays for people who enjoy a more classic Christmas.
Merry Christmas!
More East TN Family Fun