Whether taking a cool dip in the river on a warm summer day, or meandering down a snowy hiking trail, there are so many wonderful things to do in Maryville TN and throughout Blount County.
In addition to outdoor adventure, the county offers are variety of fun indoor playgrounds, museums, arts and crafts venues, and much more!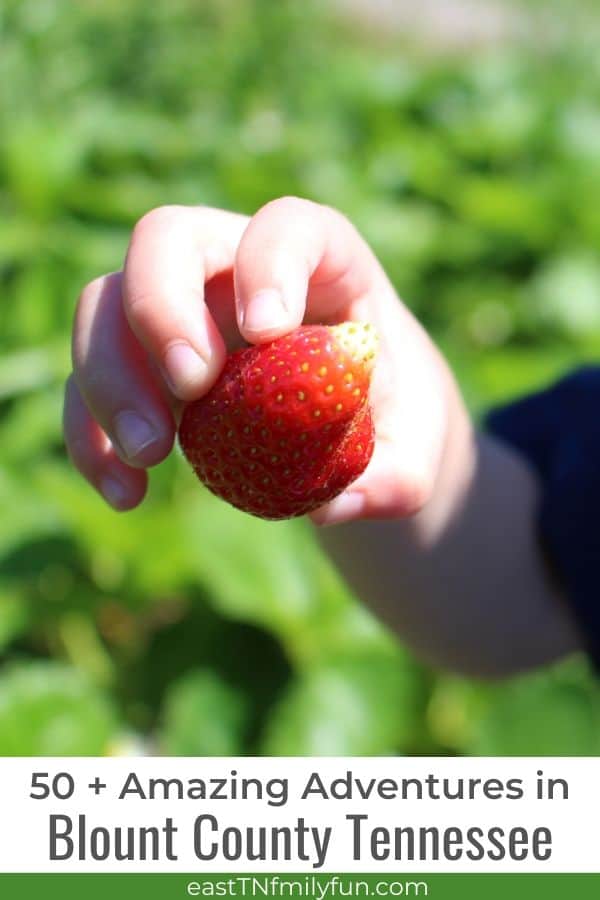 For your convenience, the activities are grouped by interest, including outdoor activities, indoor fun, and museums, arts, and culture. As always, you can click on any blue business link to verify the information provided or get additional details.
You May Also Like
Outdoor Things to Do in Maryville TN
Feed the ducks and enjoy a variety of wildlife as you meander over 9 miles of paved walking trails that wind through Maryville and Alcoa. The trails are shaded and welcome both bikes and dogs (bring your own poop bags). View the Greenway map for info on parking and restrooms.
These trails are well traveled by community members of all ages. While the trails are short and at times close to the road, they are very scenic and offer a great option close to town. The trails are also popular for dog walking.
Greenback offers several different hiking trails with a variety of scenic features like pedestrian bridges and lake views. The trail area is about a 25 minute drive from Maryville center.
This is a paved walking and biking trail in Townsend, with informative historical markers along the route. The trail does run parallel to the main parkway, so this attraction is best for families with older kids.
While GSMNP is expansive, there are several easy trails, in the Townsend/Walland area, that are just 30 – 40 minutes from Maryville center, including the popular Schoolhouse Gap, and Metcalf Bottoms.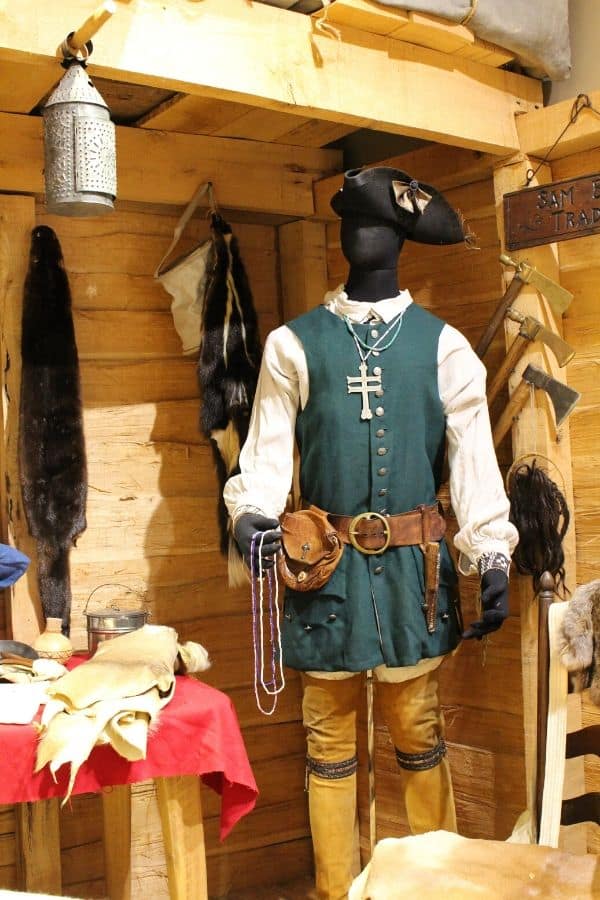 While not exactly in Blount County, this awesome state park is close to home and boasts a large picnic area with scenic lake views, hiking, fishing, kayaking, and more.
The main attraction is a large colonial British fort that hosts FREE living history reenactments throughout the year. This state park is about 30 minutes from Maryville center.
Located behind the iconic railroad museum, this this swinging is great for scenic photos. The bridge is temporarily closed for maintenance.
Enjoy a scenic float down the river. If you don't have your own tubes, there are a variety of companies offering all-day tubing and transportation for $10 or less per day.
Location: 4438 Wonderland Dr, Louisville, TN
Explore local Cast Away Cove by renting paddle boards, kayaks, canoes, paddle boats, and more!
Pack a picnic lunch and take a cooling dip in at this fresh-water swimming hole located where 411 forks towards either Cades Cove or Gatlinburg. The small parking lot connected to the swimming area is located just before the fork on the left-hand side, if coming from Townsend. This is a natural setting and there is no lifeguard on duty.
This popular river runs through Townsend and Walland. It's easy to find a quiet spot away from the crowds to fish for trout, crappie, bass, and more!
this popular lake is an excellent spot for fishing and water sports. There are several lake side restaurants, boat launches, and marinas for your convenience. While Tellico doesn't have a designated swimming area, you can swim from your boat or kayak.
This 7.7 acre man-made pond is a popular fishing spot, especially if you have kids. The fish are abundant, which means the kiddos are likely to reel one in. There is also a nice picnic area if you want to pack a lunch. The pond also neighbors the Springbrook public pool.
Take in the gorgeous view and you enjoy boating, kayaking, fishing and more. Although there is no designated area, swimming is permitted at this location. There is also a nice playground and a variety of picnic areas with grills.
Community pool entrance is $4/per person. This pool features a wide water slide, diving boards, on-site concessions, and themed community events throughout the summer. This pool is right next to the Alcoa duck pond.
Community pool entrance is $4/ per person. This pool boasts a brand new waterside and on-site playground.
Located along the Greenway, the park offers 3 different playgrounds to accommodate a variety of age groups. The park also boasts picnic areas, a party pavilion, indoor restrooms and a variety of ball fields/courts.
Enjoy 2 great playgrounds, walking trails, ball courts, a work-out area and more!
Click here to view ALL of the many Blount County parks.
The farm hosts a variety of hands-on learning experiences for school classes, birthday parties, team building exercises, and more. Topics include sustainable farming, animal husbandry, conservation, and more!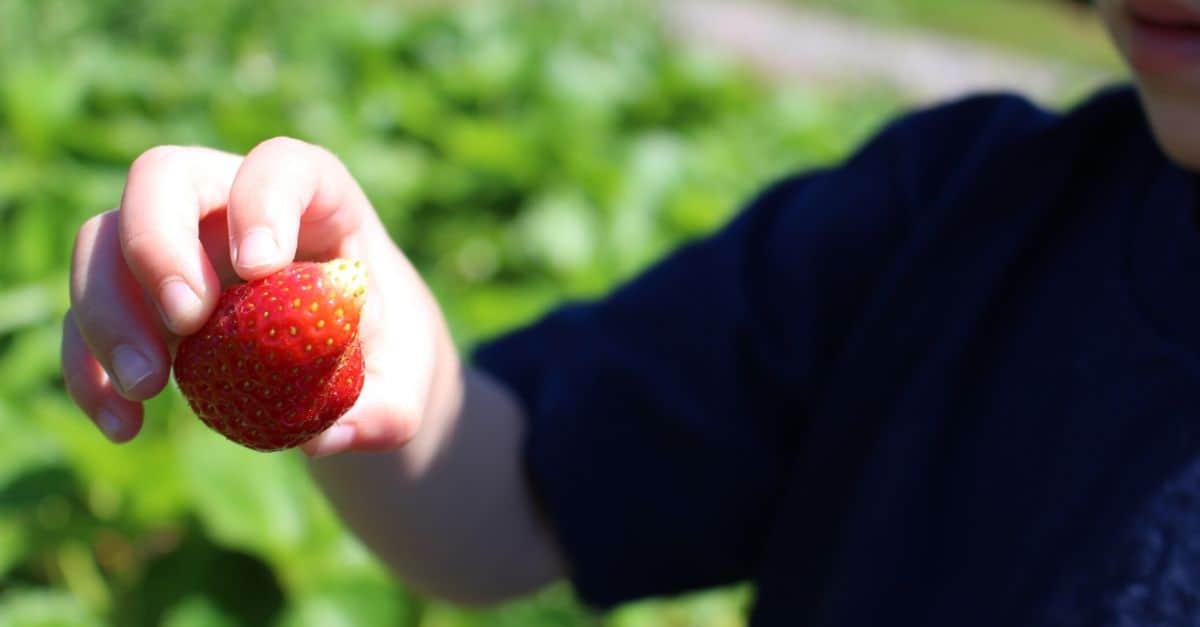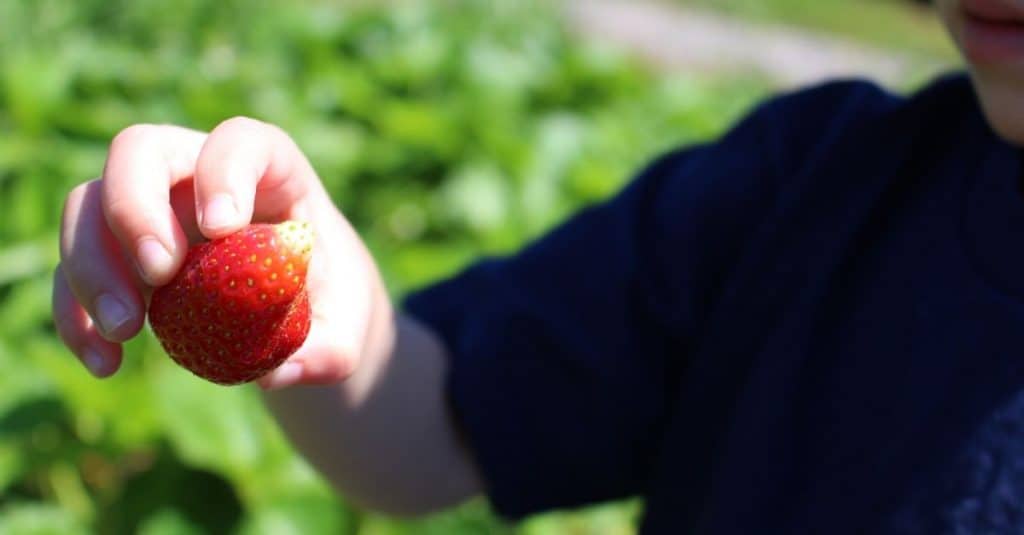 Pick your own mouth-watering strawberries, broccoli, and more! Crops and prices vary by season.
Pick your own plump ripe blueberries. Pay for blueberries by weight at the end of your trip.
This farm hosts a variety of seasonal farm activities including corn maze and pumpkin patch.
Various educational programs centered around all aspects of organic farm life. Cost $5-$7/per person.
Horseback Trail Riding
Located across from the Vienna Coffee House, this quaint market features a variety of fresh fruits and vegetables, baked goods, farm-fresh meats and eggs, vibrant flowers, herbs and artisan crafts. The market also typically features live entertainment. It's free to walk around, but product prices vary by vendor.
Location: 325 S Court St, Maryville
During the summer, enjoy free outdoor movies and concerts along the greenway. Feel free to bring blankets, chairs, snacks and non-alcoholic beverages. No glass allowed.
Open in spring, summer and early fall. Enjoy 2 movies for only $6/per person. The theater will show a kids movie 1st and adult movie 2nd. Concessions available for an additional cost.
Indoor Fun
Location: 212 S Calderwood St, Alcoa
Cost: $6 per child, per activity
This fun indoor playground for kids is a bounce house wonderland. They also offer laser tag, dart tag, arcade games, and more! They also offer birthday party packages.
Location: 113 N Calderwood St, Alcoa
Cost: $20 for 1 hour $35 for 2 hours
Come on out and try your hand at axe throwing! Responsible children are also welcomed to throw.
Location: 2801 E Broadway Ave, Maryville
Cost: $5 – $7 + $2- $3 skate rental
Indoor roller skating with day and evening hours. Cost varies by date and time of entrance. Cost ranges from $3-$7/per person. Skate rentals are $2/per person.
Location: 330 Whitecrest Dr, Maryville
Cost: $3 – $4 per person per game + $3 shoe rental
Cost varies by date and time of entrance. Youth bowling leagues available.
Location: 825 Cavern Rd, Townsend
Cost: $18/adults, $8/children
Discover a variety of cave formations and the tallest subterranean waterfall in the US.
Location: 919 Cherokee St, Maryville
Cost: $5 and up
In addition to regular classes, the center offers open gym sessions where kids can tumble and play, parents' night outs, special seasonal events, and birthday parties. Costs vary per event.
Location:1452 E Brown School Rd, Maryville,
Cost: $10 per child
In addition to regular classes, the center offers open gym nights where kids can tumble and play. Birthday party packages are also available.
Location: 508 N Cusick St #5714, Maryville
Cost: most events are FREE
The library offers a variety of story time hours for toddlers and preschoolers. They also offer a variety of educational activities and clubs throughout the year for all ages, including a LEGO club, STEAM club, symphony performances and more.
Offers a variety of kids classes (cooking, art, dance, sewing, swimming and many more) and family fun festivals throughout the year. Costs range from free to inexpensive. Some activities are held indoors and others are held outside.
Location: 197 Foothills Mall Dr, Maryville
Cost: FREE
Climb, skip and slide with old or new friends in the cushioned play area. Perfect for days when when the weather is less than desirable
Location: 1031 Hunters Crossing, Alcoa, TN
Cost: just pay for your food and drinks
Climb, skip and slide with old or new friends. Perfect for days when when the weather is less than desirable. Chick-fil-A also holds free special events throughout the year with free food and children's activities.
Location: 312 Tedford St, Maryville
Cost: just pay for your coffee and food
This coffee house is built inside a historic old home. As a special treat for moms, they have transformed one of the rooms into a kid-friendly meeting area with a play kitchen and various toys. Of course there is also plenty of seating for parents as well.
Location: 212 College St, Maryville
Cost: just pay for your coffee and food
This coffee house hosts a variety of free events including board game nights, open mic nights, story time hours for kids, and more!
Location: 134 Foothills Mall Dr, Maryville
Modern theatre with stadium seating. They also have a fun discounted summer movie program for kids!
Museums, Arts, and Culture
Location: 3650 Sam Houston Lane, Maryville
Cost: $3 ages 10 +
Explore historic Appalachian artifacts from throughout the years. Educational activities are held both indoor and outdoor. Price varies by individual program. See website for more details.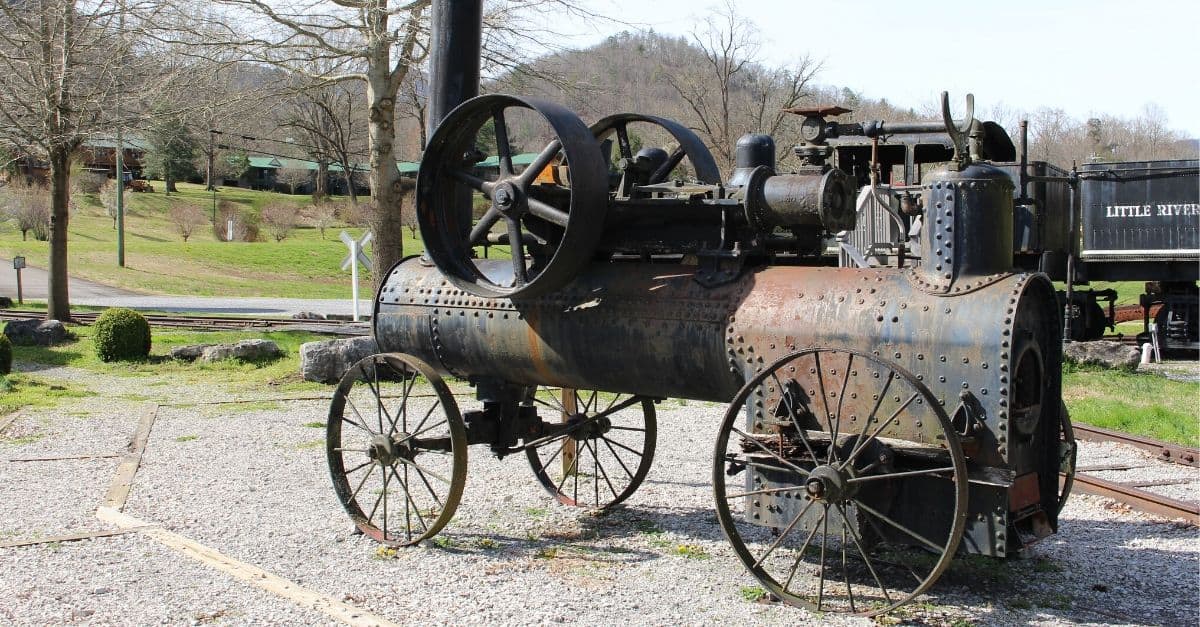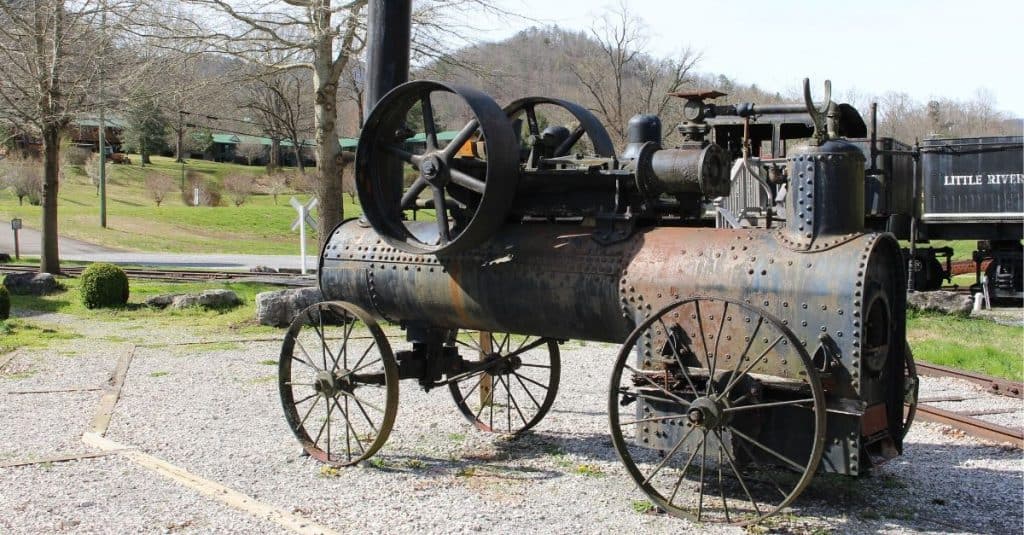 Location: 7747 E Lamar Alexander Pkwy, Townsend
Cost: FREE
Enjoy touring a variety of historic trains, buildings and artifacts. Hours vary by month. Visit website to confirm availability.
Location: 1006 E. Lamar Alexander Pkwy, Maryville
Cost: $3 ages 8 and up
Explore a variety of historical artifacts, including an awesome classic firetruck.
Location: 1004 East Lamar Alexander Parkway, Maryville
Cost: FREE
Location: Great Smoky Mountains National Park
Cost: FREE
Enjoy a meandering ride along the scenic driving loop, while looking for bear, dear, elk, coyotes, turkeys and other wild life. You can also stop and visit a variety of historic homes, and churches along the loop.
Picnic areas and restrooms are available at the visitor's center. The visitor's center also boasts a variety of indoor and outdoor exhibits depicting historical mountain life.
Hiking trails are scattered throughout the loop. Various ranger led programs are also available at this location. Contact the visitors center or more details.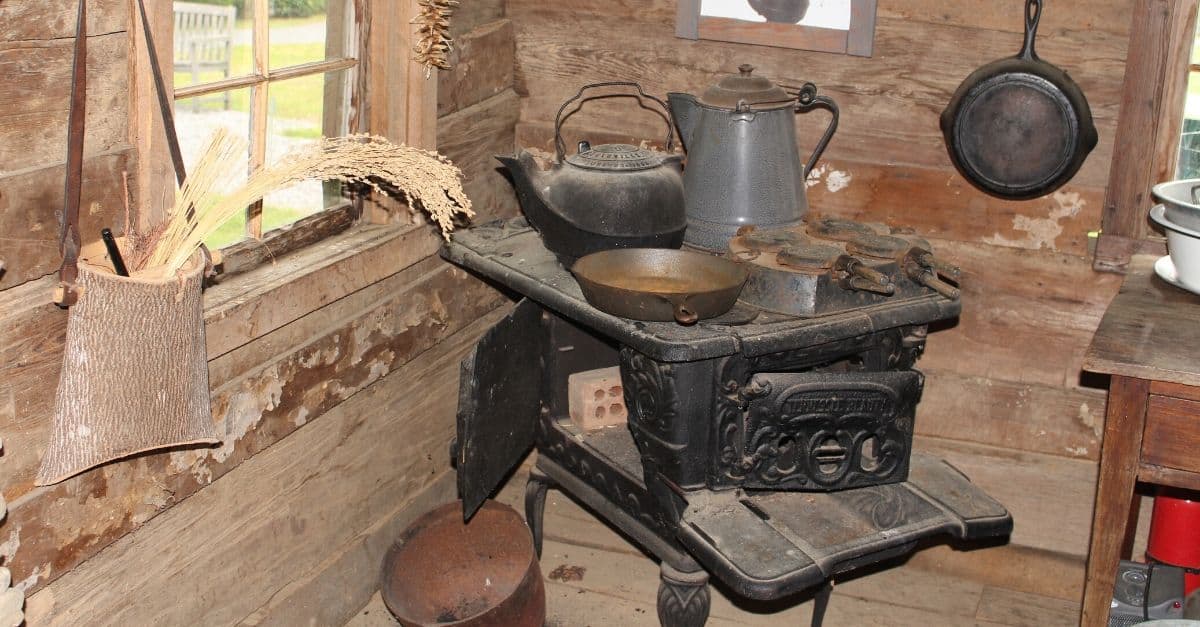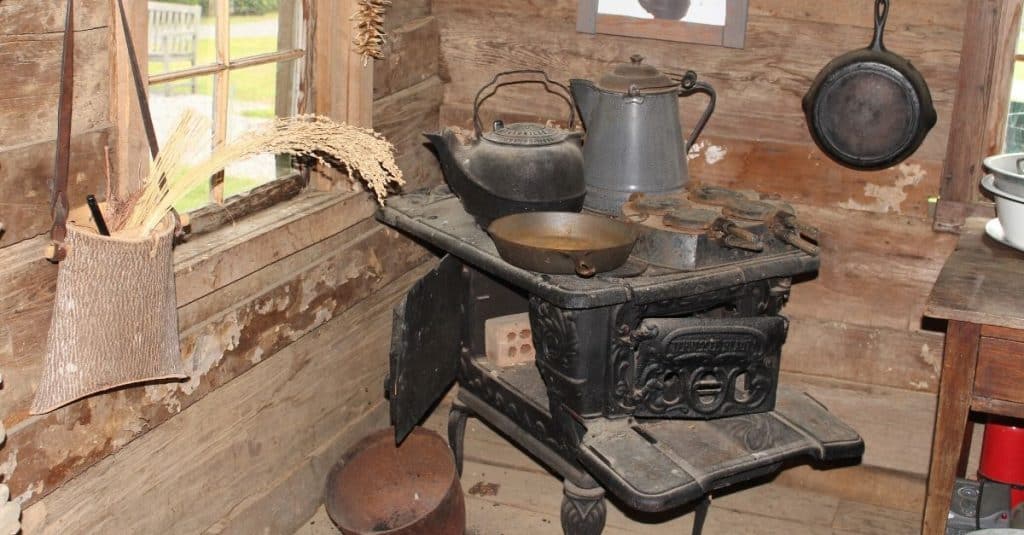 Location: 123 Cromwell Dr, Townsend
Cost: $8/adults, $6/children
The museum hosts both permanent and traveling exhibits depicting Appalachian history, including historic log buildings and a variety of hands on exhibits.
The museum also has a wealth on information on Native American history.
Special family fun events are also offered throughout the year, including concerts, a Christmas train garden, art shows and more.
Location: performances held at Clayton Center for the Arts
Cost: varies based on show
This is a non-profit children's theatre group. They have several child-friendly performances throughout the year. You can also sign your child up to perform.
Location: Maryville College
Enjoy free rotating art exhibits and stage performances including both amateur and professional shows. . The Arts Center is located on the Maryville college campus. This activity is most appropriate for older kids in middle or high school.
Location: 934 E Broadway Ave, Maryville
Cost: Cost varies by class $40- $150
This studio offer a variety of semester long art classes using various media. Classes are offered for a variety of age ranges. They also offer 1 time craft classes on weekends throughout the year. .
Location: 111 Hamilton Crossing Dr, Alcoa
Cost: varies between FREE and cheap
The store hosts hands-on craft classes for kids and adults every weekend. They also sometimes hold recurring classes on weeknights. Typical cost $5 or less per class.
Location: 943 Foothills Mall Dr, Maryville
Cost: FREE
On the first Saturday of each month, Home Depot hosts FREE hands-on craft workshops for kids ages 5-12. The workshops aim to help kids develop basic DIY skills, including using hand tools and various painting techniques.
They also offer adult workshops, which are more in depth.
Location: 1098 Hunters Crossing Drive, Alcoa
Cost: FREE
Learn fun new building and painting techniques for your next DIY project. The workshops are currently only for adults, but they will be adding kids' workshops in the future, through the Build and Grow program.
More East TN Family Fun