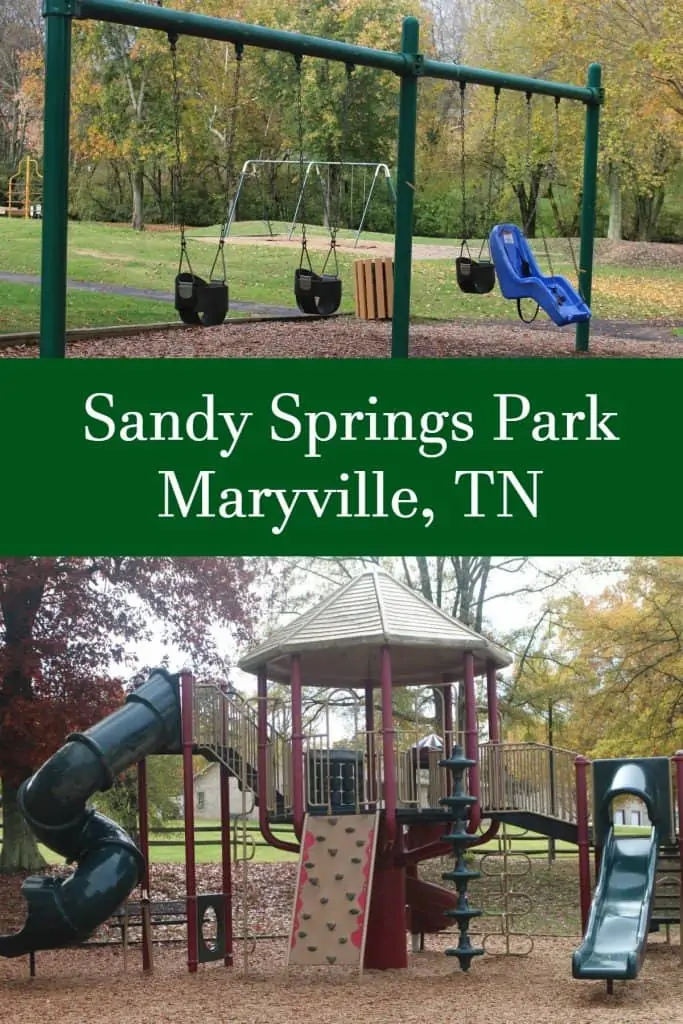 This crazy warm weather has got everyone rushing to enjoy the outdoors before the frosty air of winter sets in. This weekend, my husband and I took our son on the trails at Sandy Springs Park in Maryville. This is, by far, my favorite park in Blount County. We love to stroll along the creek with the stroller and our 2 dogs, although sometimes managing all 3 can be a challenge. The park is always bustling with walkers, joggers, picnickers, kids and dogs. It seems to be very popular and it's probably because this park truly has something for everyone.
The park boasts 3 different playgrounds that appeal to varying age groups. This one is for the big kids.
This is for the slightly less adventurous.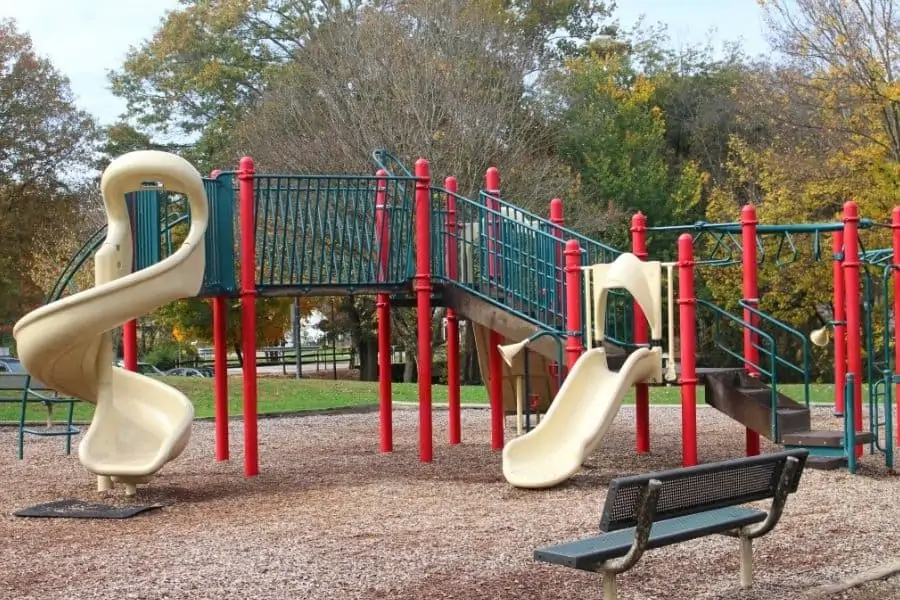 This is for the babies.
My absolute favorite part about this playground is the handicap-accessible swing. As a special educator, it makes my heart sing when I see that children with special needs have been considered.
The park also has basketball courts, tennis courts and baseball fields, and a picnic area with grills. This area is very popular, but there always seems to be an open table.
There is also a party pavilion with indoor public restrooms. I can't wait until my son is old enough for a park party!
And, we can't forget the amazing paved walking trail. The trail is part of Blount County Greenways. Dogs and bikes are welcomed on the trail. There are also plenty of benches along the trail, so if you get tired (or your child refuses to walk anymore) it's a great place to people watch.
The trail runs along a meandering creek that is home to many sweet little ducks. I'm not even a child and they always seem to brighten my walk.
I also love all of these bridges that cross the trail! They are super cute, but you have to cross slowly with a stroller or your kid will instantly turn into a bobblehead.
If you're looking for something to do on one of these freakishly warm days, check out Sandy Springs Park. It truly has fun for the whole family, no matter the age.
Happy exploring!