Bald River Falls is one of those rare picturesque hiking spots that you never tire of. No matter the season, Bald River Falls is an excellent choice. Aside from the very beginning of the trail, which has a steep incline with a handrail, the terrain is pretty mild. The slopes are fairly gradual and most of the pathways have more than ample foot space.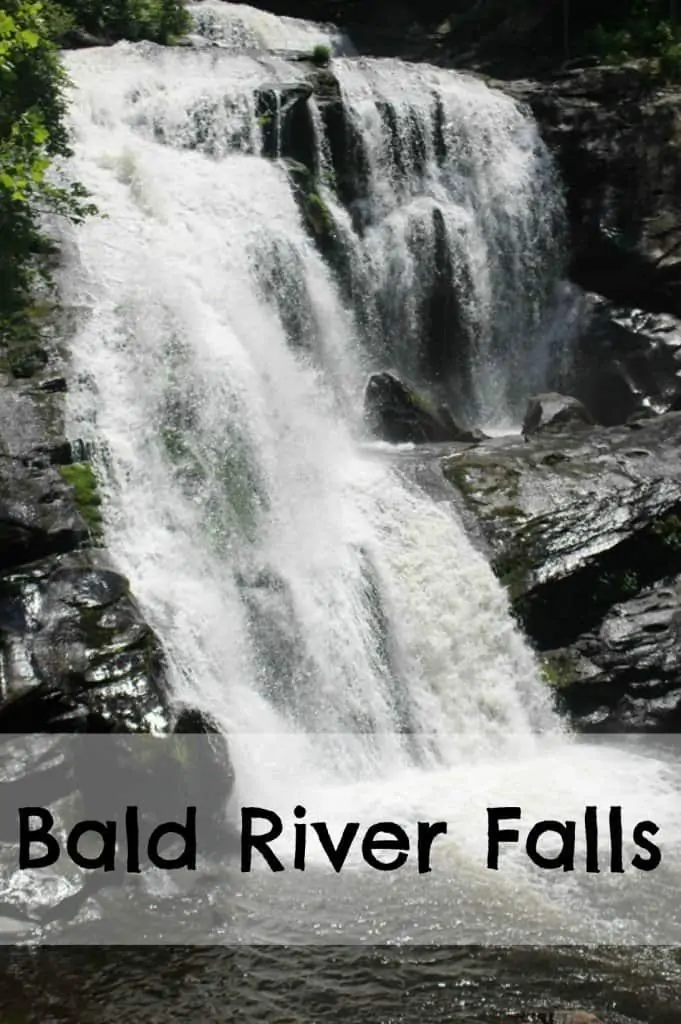 Of course, each family has its own unique needs. You know your family best and are ultimately responsible for discerning the safety and appropriateness of this hike. Please read our full disclaimer here.
We began our adventure with a picnic lunch. If you drive 1/2 mile past the falls, there is a nice picnic area with tables, restrooms and parking. The restrooms do not have running water, so bring your hand sanitizer. The tables sit right along the water and it is an excellent spot for pictures or viewing wildlife.
Since the trail is located in Cherokee National Forest, you can really bring the WHOLE family. Unlike the Smokies, all Cherokee trails are dog friendly. The largest waterfall is right on the road, before you even get to the hiking trail. Parking for the falls is free and is right in front of the entrance to the hiking trail.
As you continue along the trail, there are several other smaller cascades.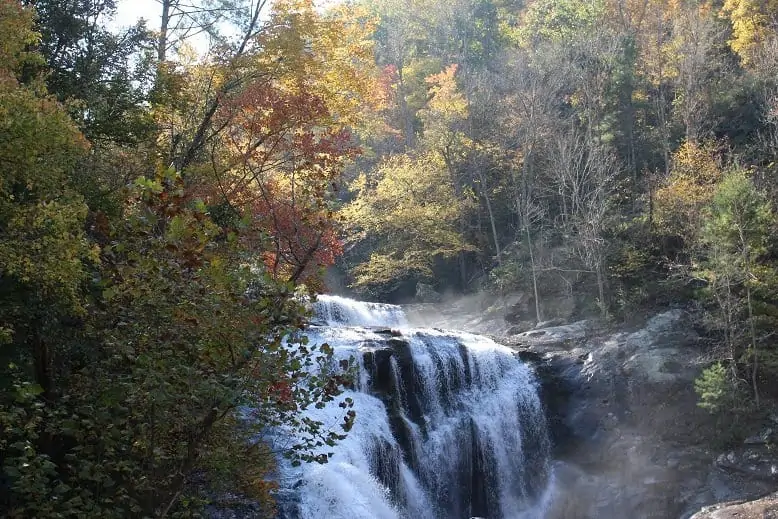 Near the beginning of the trail there is a set of stairs and a cute and slightly scary wooden bridge. My dog was petrified of both.
The hiking trail follows the water and there are several areas that make great wading or fishing sites.
Children and dogs alike love making a splash!
Happy hiking!