This customizable sensory bin brings the textures of fall indoors. Kids love digging through the fall items to uncover each sight word, and the satisfaction on their faces when they read one correctly is priceless. I really love this fall sensory bin collection at Stay At Home Educator. Although there are a lot of great ideas, none incorporate sight word instruction. So, I bring you this!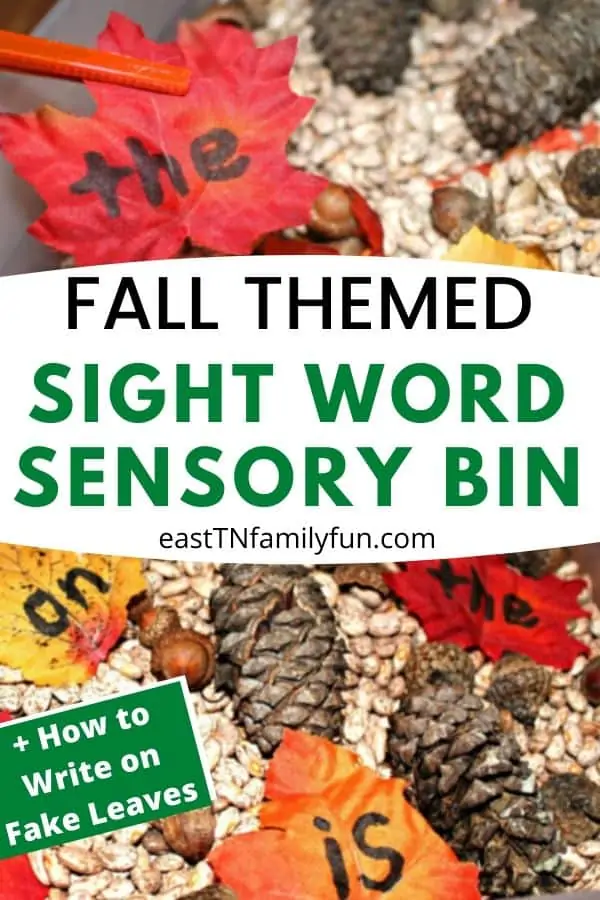 Fall Sight Word Sensory Bin
Materials:
plastic shoe box
pine cones
acorns
other outdoor items as desired
beans or rice
permanent market
Begin by writing one sight word on each leaf using a permanent marker. Make sure to space the letters out, because the sharpie will bleed a little on the fabric. I learned this the hard way, like so many other things in life!
You can include as many sight words as you'd like. In addition to the words I used, you can also use color words, number words, and additional pronouns, such as he, she, it and they. You can also include adverbs, like was and were.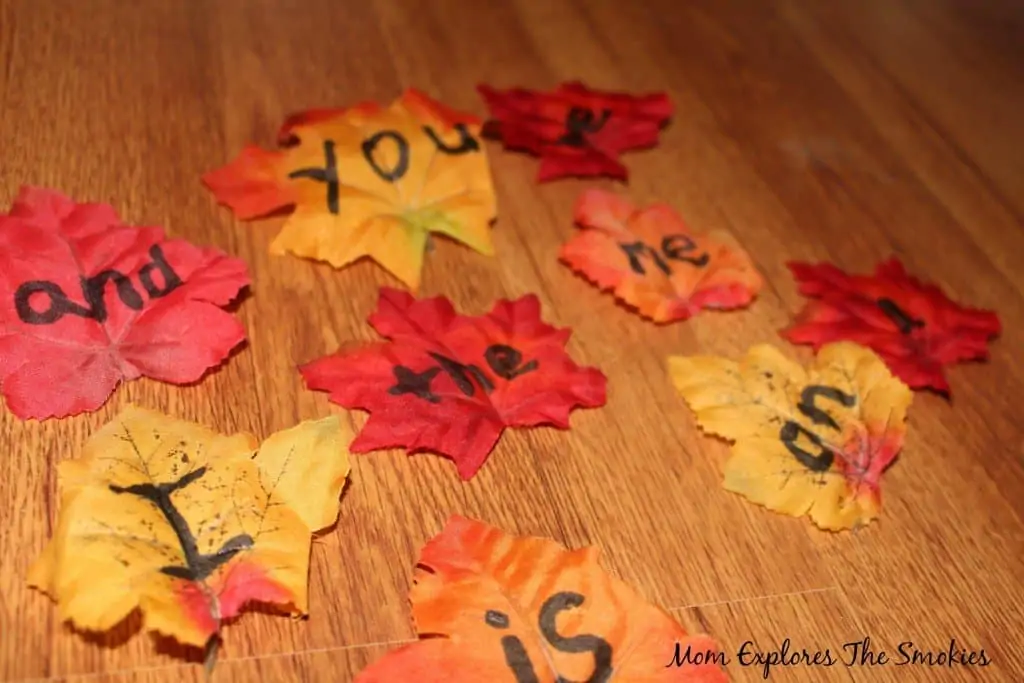 After writing your words, combine the beans and outdoor goodies in the shoe box and mix them up. Then, hide the sight word leaves inside the sensory items. Make sure the leaves are placed all throughout the box. There should be words towards the top, bottom, middle and sides. Feel free to scrunch the leaves up, when you are positioning them. For the most part, they spring back to life when they are removed from the box!
Related Read: Real Leaf Pine Cone Turkey Craft
Once your box is assembled, have the kids use the chopsticks (or their hands) to dig through the box and locate the sight word leaves. Once a leaf is found, the child can either remove it by hand or use the plastic chopsticks to pick the leaf out of the box. Having to squeeze the chopsticks together is an excellent activity for developing fine motor skills.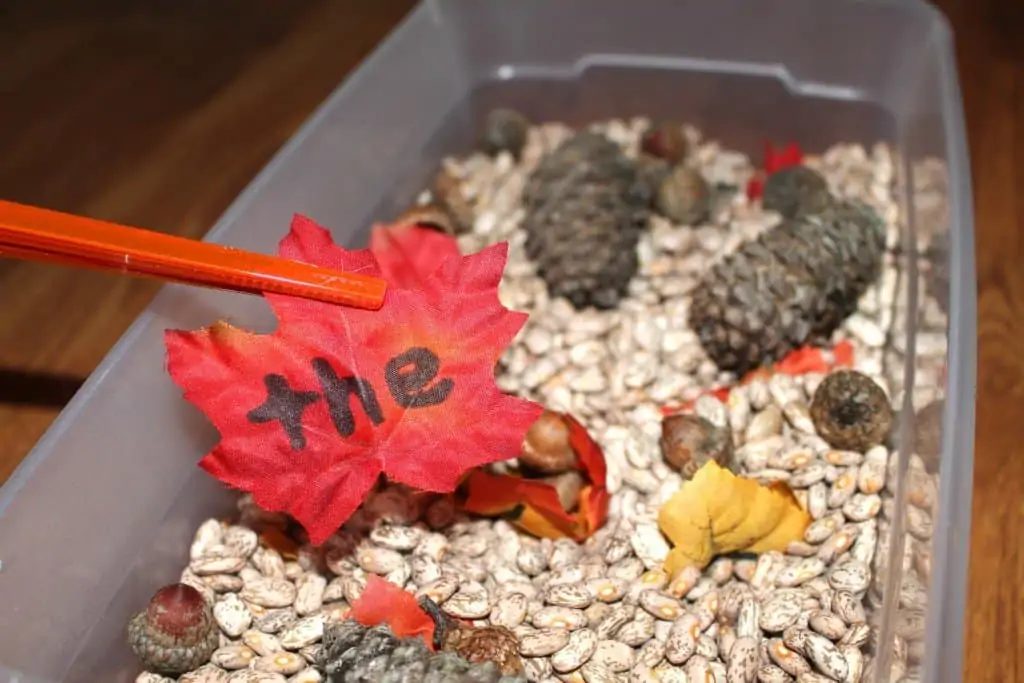 Instruct your kids to read each sight word aloud as they pick it out of the box. Continue until all the sight words have been read. Happy learning!
For more kids friendly fun, view these awesome kids activities!