I'm constantly trying to think of ways to get my students moving. Especially since physical education classes in America are typically only once a week. This Letter Identification and Snowflake Ball Toss is a high energy way to get kids engaged in letter identification.
Materials:
Foam snowflakes (dollar tree)
permanent marker
1 piece of scrap paper (do not use a regular ball, see why below)
Steps:
Think about the letters your kids are currently learning and write those letters individually in the center of the snowflakes. You can use upper case letters, lower case letters or a combination of the two. As your kids master the letters, add new letters into the mix, until they are working with the whole alphabet.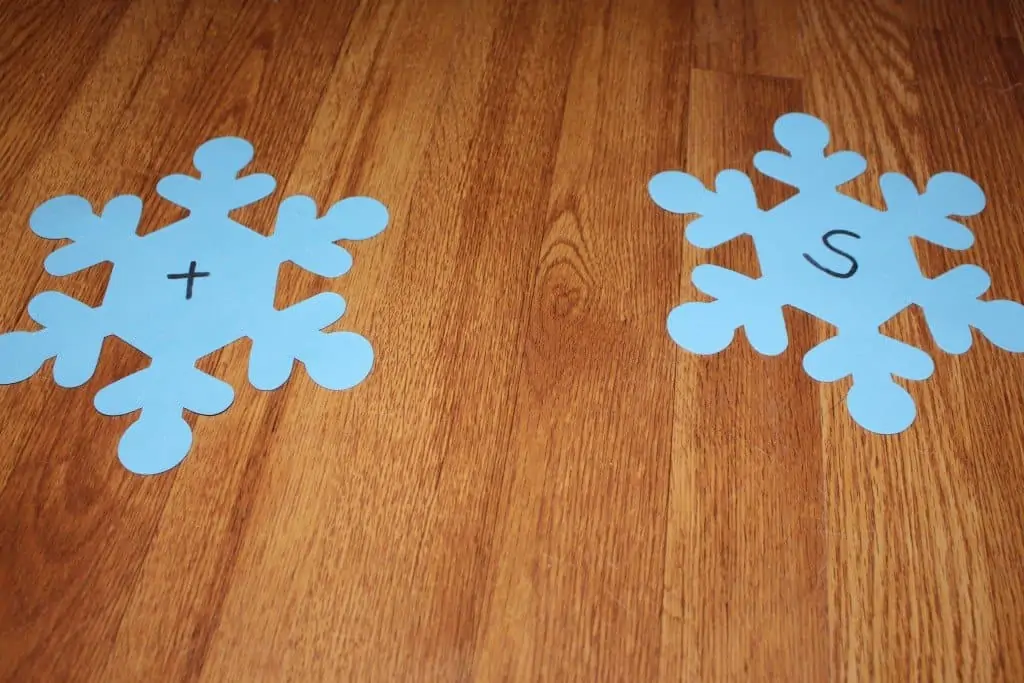 To set up the game, scatter the snowflakes on the ground letter side up. Make sure there is enough space between the snowflakes that the ball will not land on 2 snowflakes at once. This will require that you work in a wide open space, such as your family room floor. You can always move your coffee table to make more room.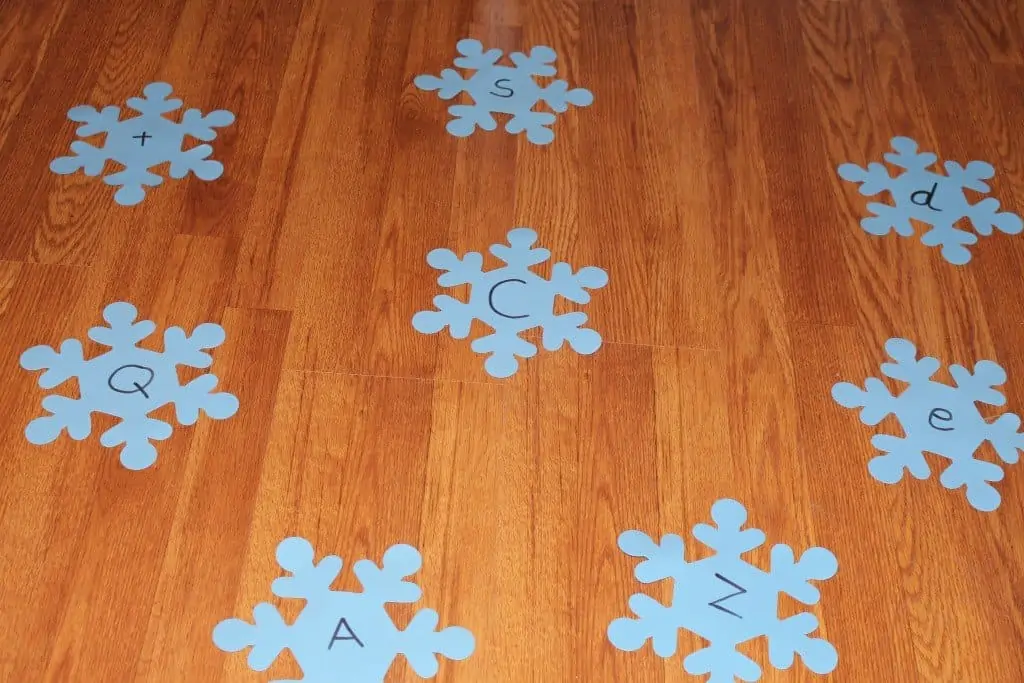 Once the playing field is set up, have your kids toss a crumpled piece of scrap paper onto the snowflakes. Wherever the paper lands, the kids must identify that letter. A crumpled piece of paper is perfect for this activity, because it has just enough weight to travel a short distance, but isn't so heavy that it will roll too far or accidently break something. The kids can aim for specific letters to make it more fun. Of course, in the beginning they will aim for letters that they already know. As they correctly identify these letters, remove them from the playing field. This will ensure that they eventually have to identify the more challenging letters that they are just starting to learn.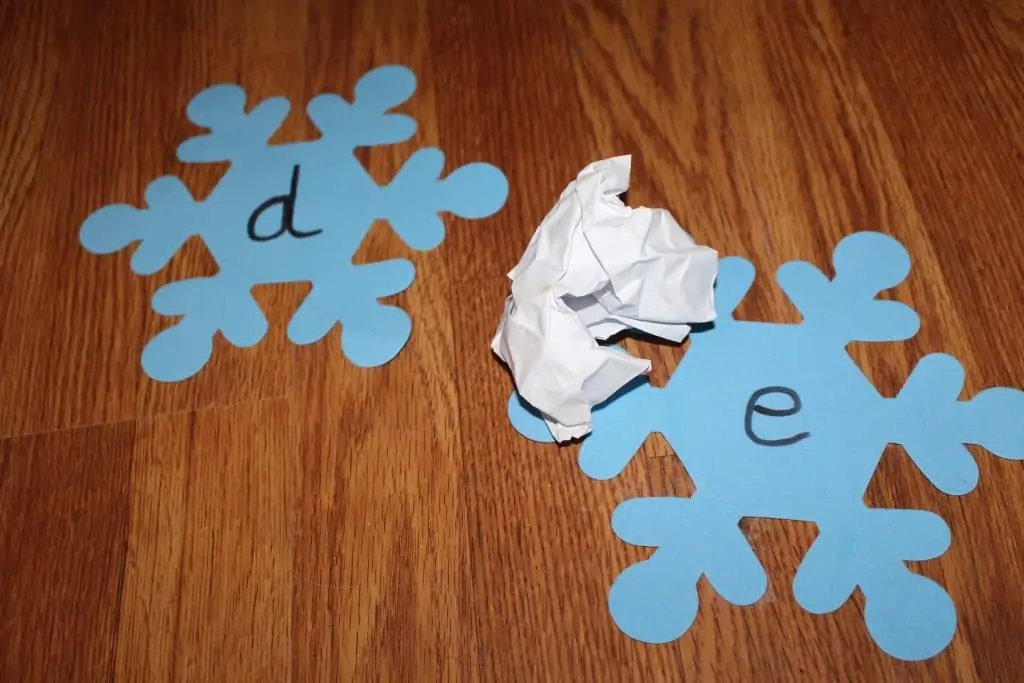 When first playing the game you may want to start with 10 or less letters. As your child becomes more proficient with letter identification, you can add more letters into the mix.
For other learning activities using the foam snowflakes, please see this Snowflake Suncatcher Craft.
Happy learning!