Whether you live locally or are just in town for the day, everyone enjoys getting the biggest bang for their buck! With over 20 options to choose from, this comprehensive list will allow you and your family to make awesome Smoky Mountain memories without having to break out the credit card even once!
Here you'll discover all the best free things to do in Gatlinburg. With both indoor and outdoor activities you'll be having fun, no matter the weather!
Discover more free things to do in the Smoky Mountains by viewing our complete guide. Here you'll find ideas for free fun in Sevierville, Pigeon Forge, the national park, and more!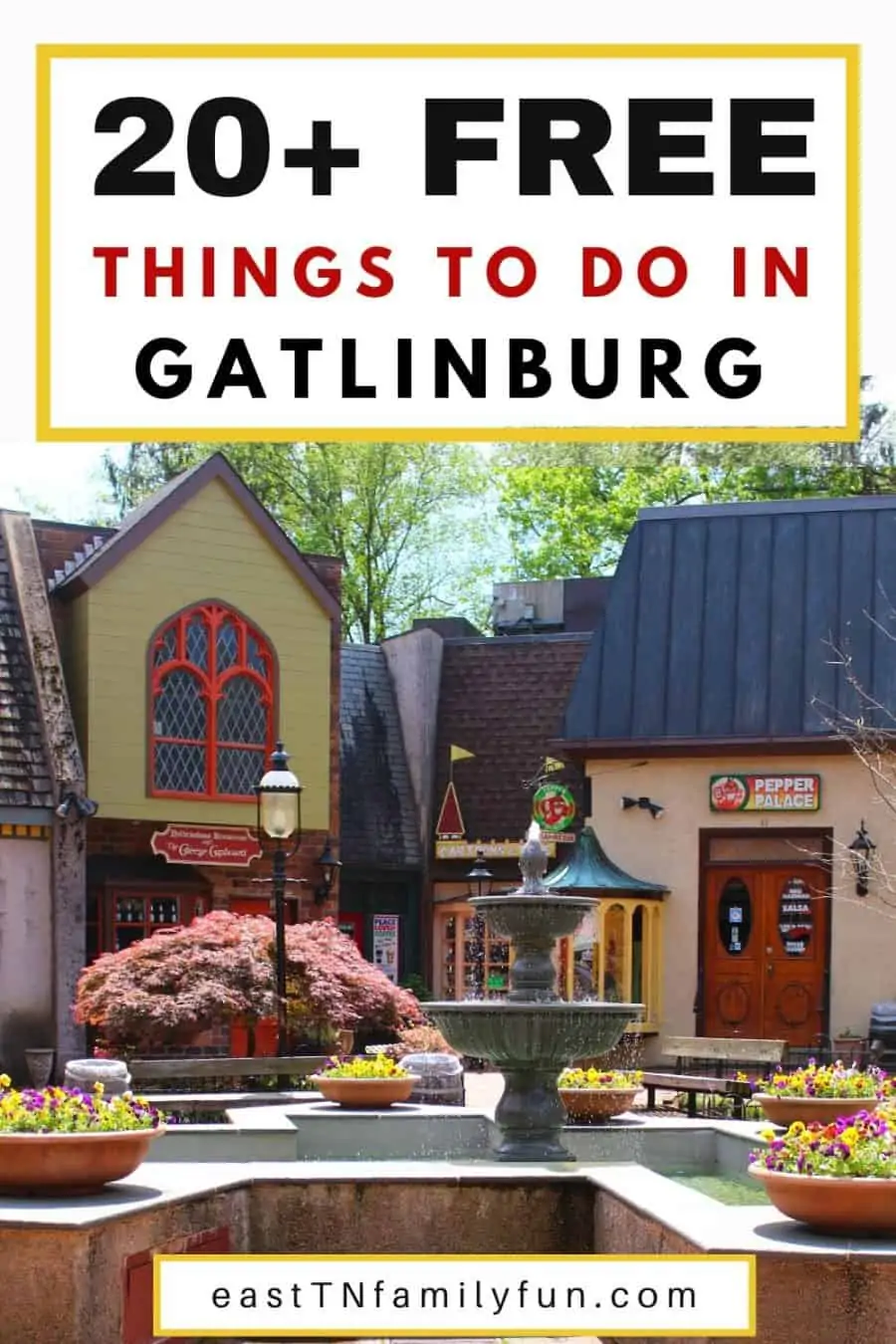 You May Also Like
Free Things to Do in Gatlinburg
Below you'll find a variety of activities including historic attractions, arts and cultural venues, free concerts, and more!
1. Visit the Historic Noah "Bud" Ogle Cabin
This historic homestead boasts a 19th-century cabin, barn, and mill. It's just a short 9-minute drive from downtown. After viewing the cabin, there's a scenic nature trail that takes you to the other buildings.
2. Drive the Roaring Fork Motor Nature Trail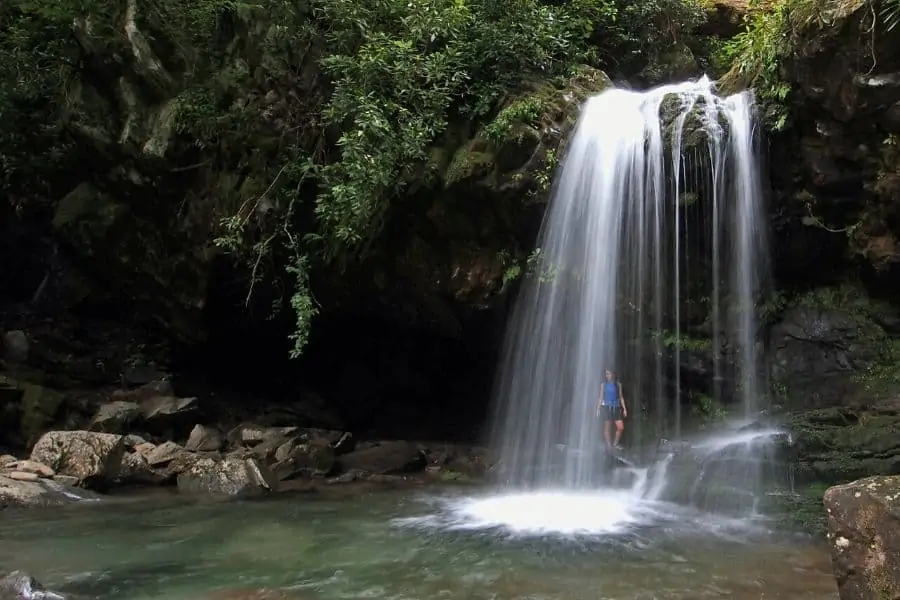 The Roaring Fork Motor Nature Trail is Just beyond the Ogle cabin. Along this driving loop, you can look for wildlife and hike some of the area's most popular trails including the stunning Grotto Falls trail.
3. Free Outdoor Concerts
Ole Smoky Moonshine's Gatlinburg location hosts a variety of free concerts throughout the year. In the summer, there's a concert almost every night. Most of the concerts have a bluegrass or country flair to match the distillery's rustic southern theme.
4. Visit the Arts and Crafts Community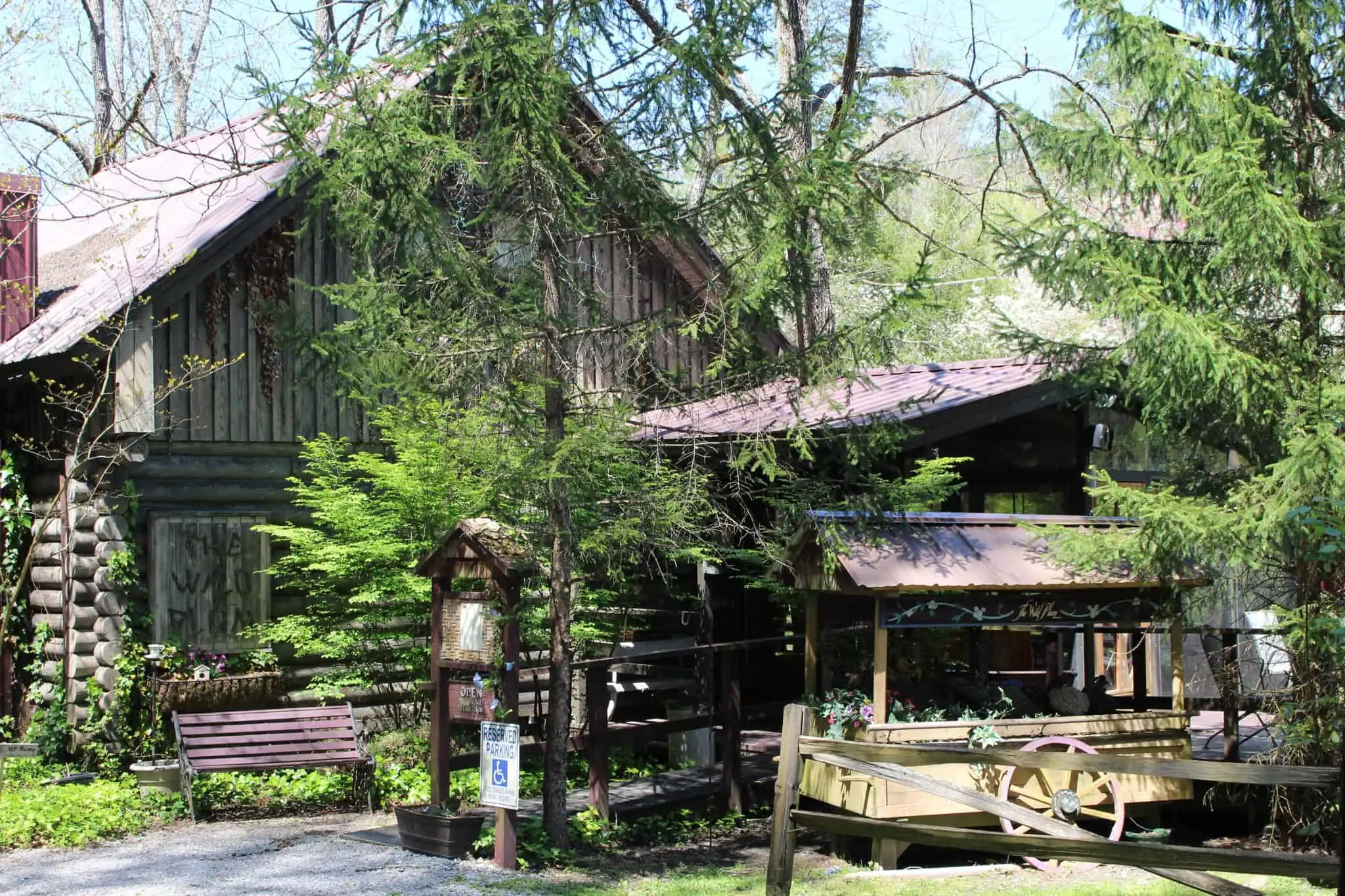 The Gatlinburg Arts and Crafts community is filled with live demonstrations from local artisans. You can watch potters, woodcarvers, leather workers, painters, glass blowers, and more! You may even find a stunning work of art you just have to have!
5. Get a Birds Eye View of Gatlinburg
Snap a stunning nighttime photo of the Gatlinburg skyline from the Gatlinburg Scenic Overlook.
6. Herbert Holt Park
Herbert Holt Park boasts a trout farm, playground, and children's fishing area. Kids can fish free in the designated area, without a license.
In addition to the fishing pier, there are also walking trails, a children's playground, and a picnic area with grills.
7. Snap the Perfect Souvenir Photo
Gatlinburg is filled with tons of great photo props. From black bears to various face-in-hole boards, the options are endless. The city also puts out seasonal props to make your fall and Christmas pictures extra special.
Make it a game and see if you can snap a photo with every prop in town!
8. Have an Outdoor Jam Session
Enjoy the outdoor musical garden and other hands-on exhibits found at the Gatlinburg visitor's center.
9. Hike The Gatlinburg Trail
This Great Smoky Mountain trail is accessible right from downtown Gatlinburg, across from CiCi's pizza. This kid-friendly and dog-friendly trail is flat and easy to walk.
The trail has several old stone fireplaces and home foundations along the route. If you walk the whole trail, you will wind up at the Sugarlands Visitor Center.
10. Take a Free Trolley Ride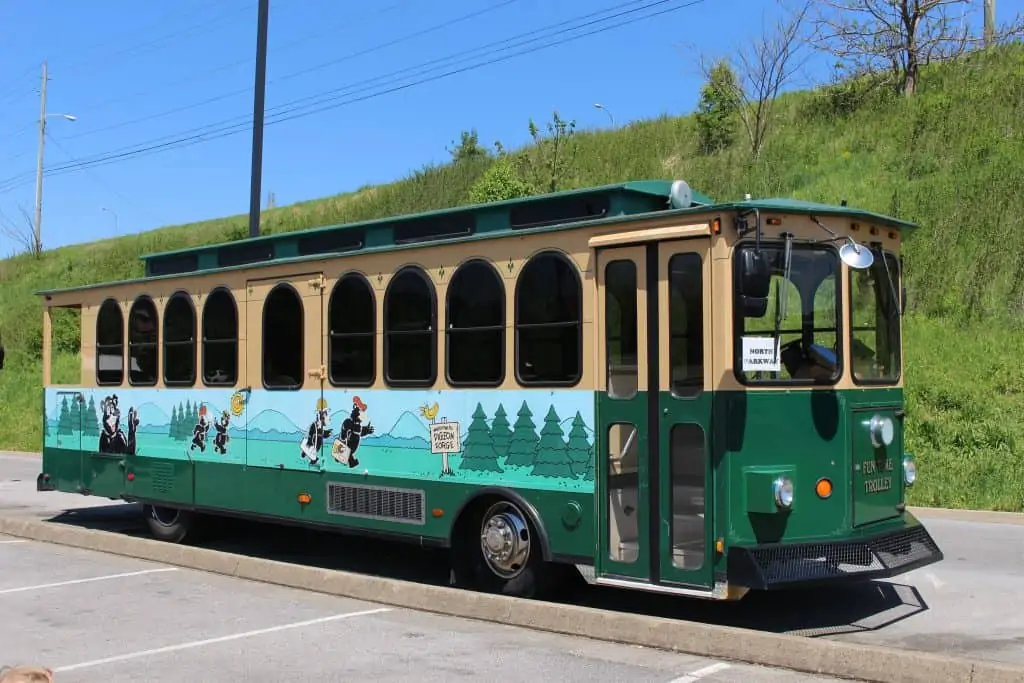 The trolley is one of the most convenient ways to get around town. It travels throughout Gatlinburg and Pigeon Forge and saves you from having to pay for parking.
From late-June through mid-August. the Gatlinburg trolley is free to ride. The rest of the year, it costs just $2 to ride all day.
11. Meander Down the River Walk Path
Set back from the Parkway, Gatlinberg's scenic River Walk runs along the Little Pigeon River. It's lined with festive flower boxes, which add to the country charm.
This peaceful path is a great spot to feed the ducks, fish for trout, or just take a relaxing stroll. There are benches along the way for resting and soaking in the sights.
12. Enjoy the Smoky Mountain Tunes and Tales
Smoky Mountain Tunes and Tales is a seasonal street performance, which features live music and Appalachian storytelling. Costumed actors and musicians will perform outdoors along the downtown Parkway.
Tunes and Tales runs from mid-June through July.
13. Picnic in Mills Park
Pack a picnic and enjoy a lively game of horseshoes or disc golf at Mills Park. The park also boasts a large children's playground, skate park, paved walking paths, grills, and restrooms on-site.
14. Enjoy Live Music at the Farmers Market
In season you can enjoy live music at the Gatlinburg Farmers' Market. The market is open every Saturday from 8:30 am to noon and is located next to the post office.
In addition to live music, the market also hosts free cultural events and kids activities throughout the season. Of course, there will always be farm-fresh food and artisan crafts for purchase.
15. Photograph the Rustic Covered Bridge
While not historic, this covered bridge still has tons of rustic charm. The bridge is located at The Glades shopping complex in the Arts and Crafts District.
After checking out the bridge, you can complete the outing by meandering through the locally owned shops and eateries on-site.
16. Visit the Arrowmont School of Arts and Craft
Satisfy your inner artist by visiting the free art galleries at the Arrowmont School of Arts and Crafts. The school is located next to Anakeesta on the Parkway.
17. Play Ball at Mynatt Park
Bring out your competitive side at Mynatt Park with a game of tennis, basketball, or horseshoe. There is also a children's playground and picnic area with grills.
18. People Watch Along the Parkway
The parkway is lined with comfortable benches just perfect for taking in the view, whether that be the mountains or the people.
19. Dukes of Hazard Museum
Brush up on your Duke's of Hazard knowledge at Cooter's Place in Gatlinburg. Admission is free.
20. Try Some Free Samples
Tons of places on the parkway give free samples including Pepper Palace, The Jerky Store, and more!
21. Winterfest Christmas Light Displays
From November through January, you can enjoy a variety of Christmas light displays throughout Gatlinburg, Pigeon Forge, and Sevierville. Viewing the lights is one of the most popular free things to do in Gatlinburg during the winter.
22. Festivals and Events
Gatlinburg also hosts a variety of free festivals and parades throughout the year including the First Independence Day Parade in the Nation, held at 12 AM annually.