Surround your family in the natural beauty of the Smoky Mountains with a trip to the Townsend Wye (or Y) swimming hole. Here, your family can enjoy a day filled with picnicking, swimming, and tubing. And, it's all free!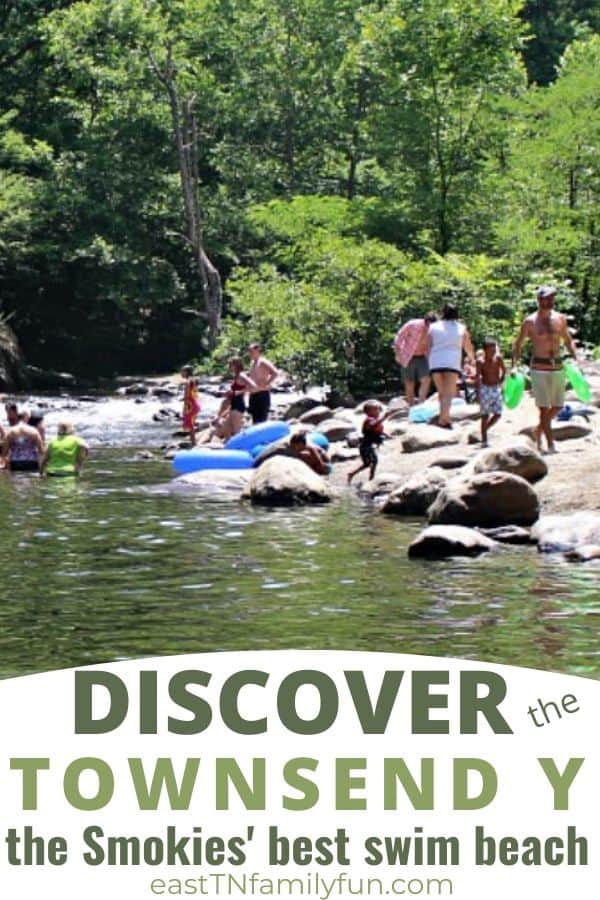 Of course, each family has its own unique needs. You know your family best and are ultimately responsible for discerning the safety and appropriateness of this attraction. Please read our full disclaimer here.
Townsend Wye Swimming Hole
The Townsend Y is a local favorite for free entertainment in the Smokies. The cool water is perfect for those blistering summer days. And, the tranquil forested view simply can't be beat. Whether young or old, this natural wonder offers something for everyone.
Unlike many Smoky Mountain swimming holes, this location has an official parking lot. After you enter Great Smoky Mountains National Park from route 321 (the main drag in Townsend), keep traveling straight until you see the parking lot on your left, just before the fork in the road.
Another bonus is the row of port-o-potties that runs across the back of the lot. Those can really save you in an unexpected emergency. There are no sinks, so don't forget the hand sanitizer.
Although alcoholic beverages are not allowed, feel free to pack a picnic lunch with non-alcoholic drinks in a cooler. There are no picnic tables, so everyone tends to snack on their blankets and beach towels. Please remember to dispose of all trash in the provided bear-proof trash cans. This is for the bear's protection and yours.
There are 2 different halves of the swimming hole. The far half has a sunny, grassy shore with drop-off entry into the water. On this half, you will need to bring a popup tent for shade. Don't forget your beach towels and a blanket for laying out.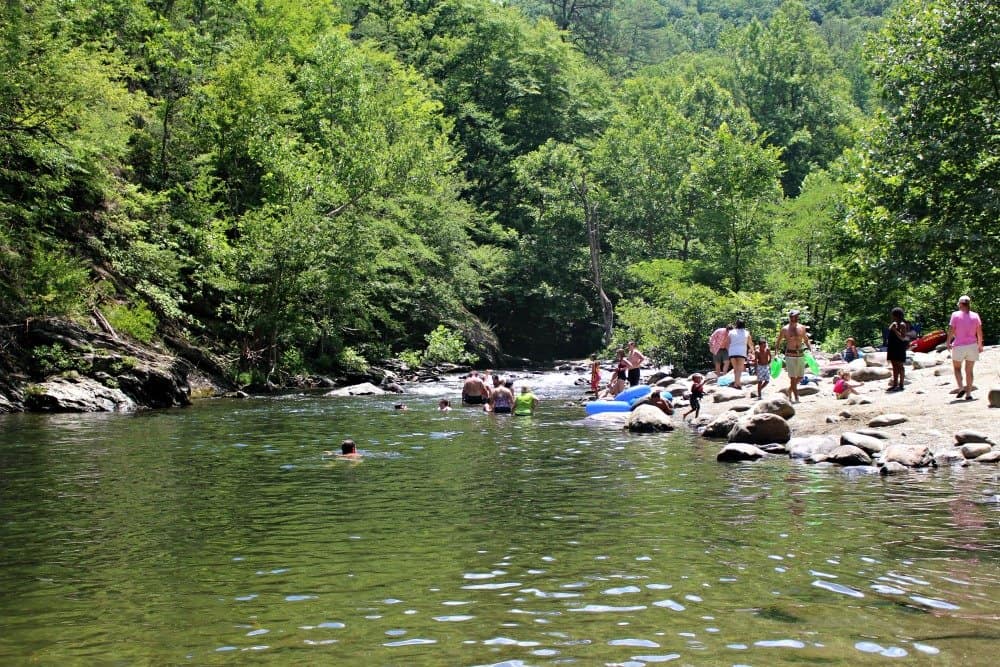 The other half of the swimming hole has a shady pebbled beach area, which allows gradual entry into the water. Here you will be more comfortable with chairs and there is no tent needed.
If you burn easily, the pebbled-beach side is definitely for you! Also, the shallow water on this side is better for young kids. Each time we go, there are usually several babies waddling around the shore area. The older kids tend to venture further out.
Pro Tip: If you have young babies that will need a nap, definitely bring the Pack-and-Play. A nap on top of towel-covered rocks just isn't going to happen.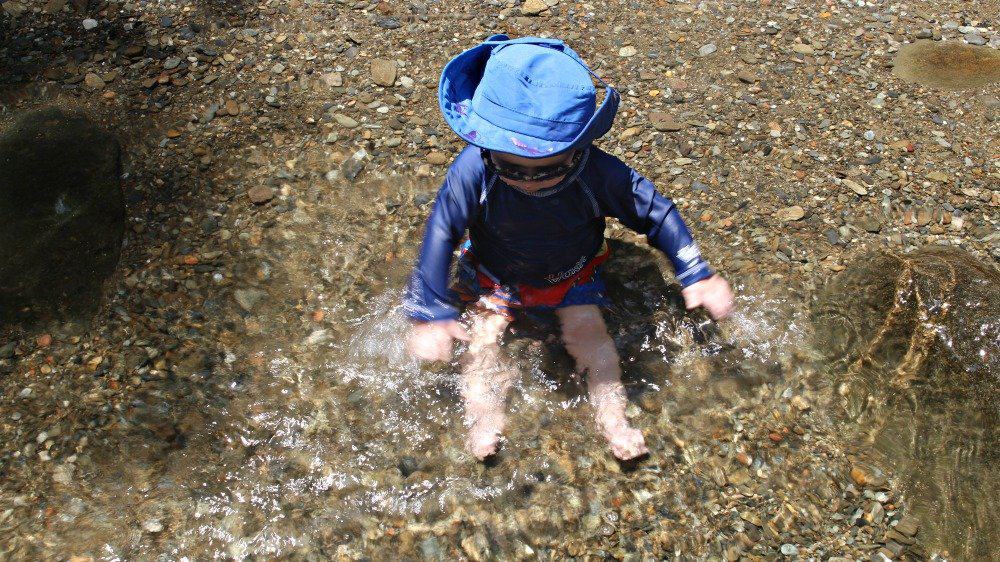 For your children's safety, it is important to note that the water does get continually deeper, all the way out to the rock wall on the other side of the river. About mid-way out, it gets to the point that grown men cannot stand.
The current also gets stronger the further out you go. I definitely recommend life jackets for all kids venturing beyond the shore. It's better safe than sorry, especially when it comes to water.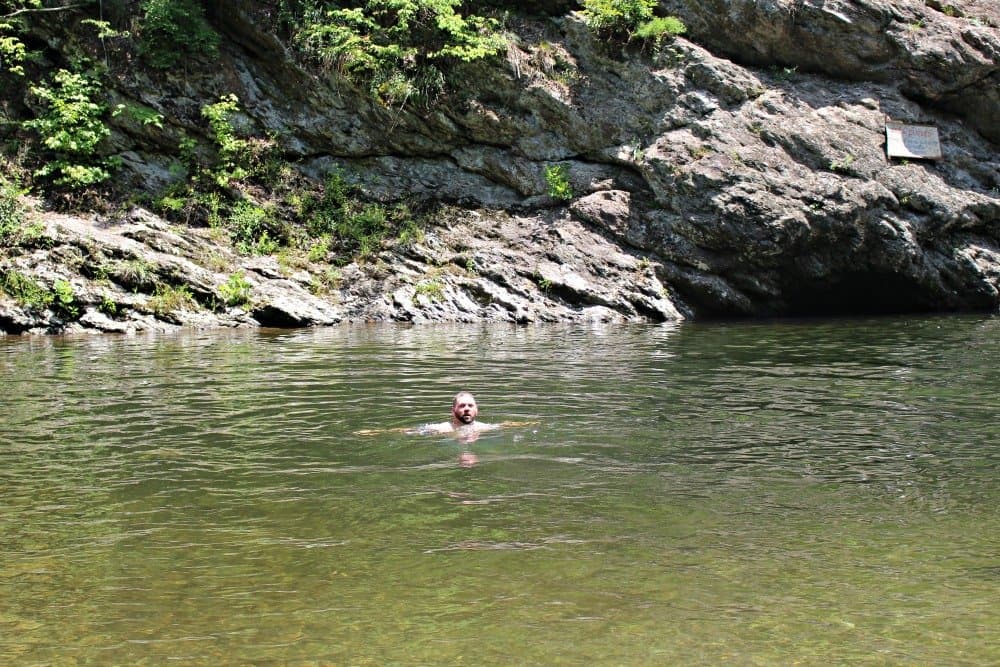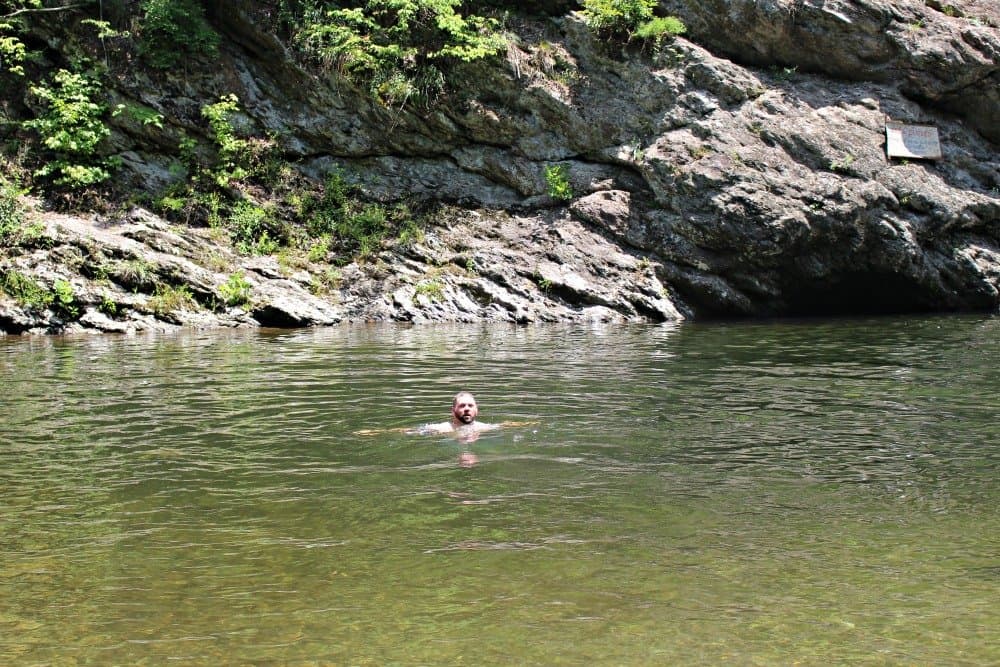 Another awesome bonus for the Townsend Y is that it's an excellent spot for tubing. Several tubing companies drop off near this location. But, if you have your own tubes, you can easily tube for free. Again, don't forget those life jackets.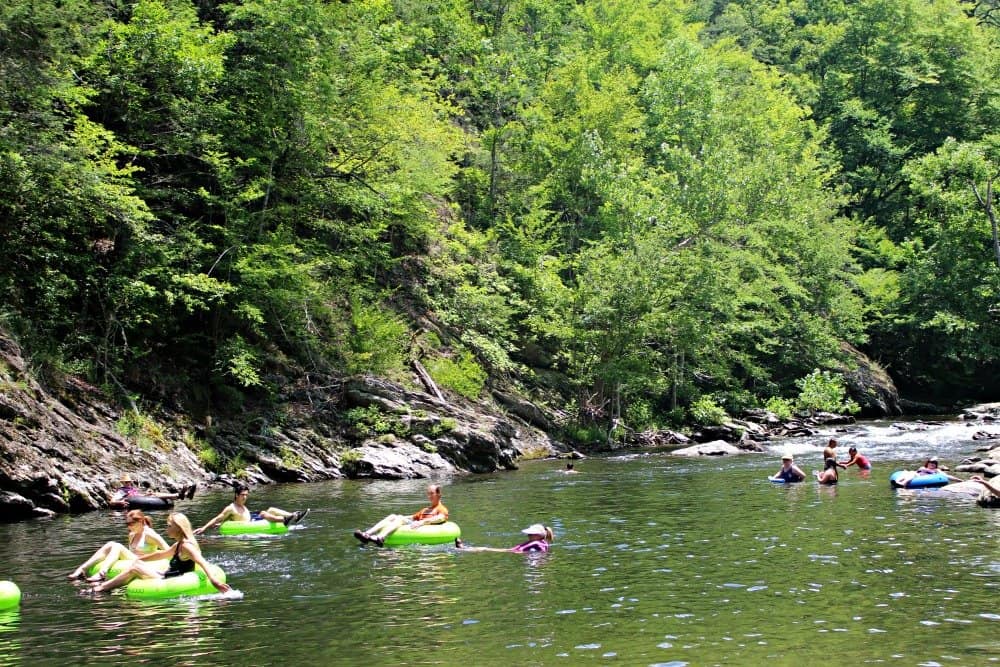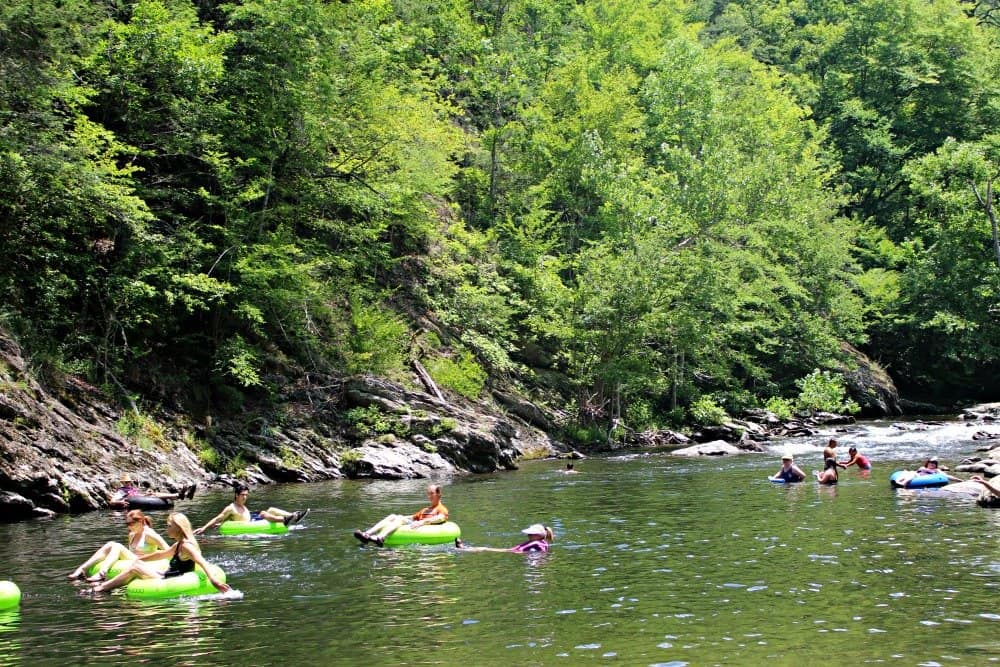 If you don't already own them, you can buy your own tubes for less than the cost of tubing through a company. Whether tubing or not, you truly won't regret planning a visit to the Townsend Y this summer.
Happy exploring!