Whether your family enjoys good quiet fun or boisterous screaming matches fuel by the heat of friendly-ish competition, this list of fun family games for game night is sure to have the perfect match for you.
Our family is more of the loud and boisterous type. One of our absolute fondest life memories is the time we caught my dad and uncle cheating at Taboo.
As they furiously flipped cards under the glow of the camp lantern, getting answer after answer correct, it didn't take long to realize something was up. When their secret was finally revealed, we all had a good laugh. Of course, we've never let them live it down.
For your convenience, this post may contain various affiliate links. As an affiliate, and as an Amazon Associate, I earn from qualifying purchases. View the disclosure page for more information.
Whether your family members all play by the rules or some get a little dirty, game night is a lasting tradition that will add laughter and joy to even the most humdrum of nights.
Below you'll find our top game picks organized by age. Click any blue link or picture to see the current price of the game on Amazon and read additional parent reviews, via our affiliate links.
If you are questioning whether or not a game is right for your family, most of the games below have awesome YouTube videos where you can see the game in action.
Fun Family Games for Game Night with Young Kids
Where's Bear?
Using a fun set of colorful nesting blocks, parents and kids take turns hiding and finding a wooden bear.
This collaborative board game is great for very young kids. Working in a team, players try to pick all the fruit in the orchard before the raven eats it.
Players roll the dice to find out which magnetic fish they need to catch from the pond. This games helps to teach colors and matching while building hand-eye coordination.
Players work in teams to fill breakfast orders using picture-based recipe cards. To fill the orders players must walk across the room balancing individual pancakes on a spatula. Once the pancake is placed on the plate, the spatula is passed to the next team member in relay race style.
Help your squirrel collect all the acorns he needs for winter. The first one with a full tree stump wins. This game helps kids learn colors and counting while practicing fine motor skills.
In this award wining collaborative board game, the goal is to help all of your owls reach the nest before the sun comes up. It's a great way to practice colors.
In this fast paced competition, players try to match letters and pictures on their card, before their competitor.
With a roll of the dice you can collect insects to feed your baby bird and help her grow. The first player with a full-grown bird wins!
Don't look now, raccoons have raided your closest! In this adorable matching game, you roll the dice to help the mischievous raccoons find clothes and get dressed.
This collaborative board game teaches colors, numbers, shapes, counting, and matching. Help all the colorful bugs make it safely under the rug before the stinky stink bugs arrive.
In this classic board game, kids will learn colors, matching, and counting as they navigate a colorful board of candies and delicious treats.
In this animal themed strategy game players create rows of chips. The first player to get 4 chips in a row, without being blocked by an opponent, wins!
In this simple but fun game the goal is to keep the Yeti from falling into the spaghetti bowl as you pull out 1 noodle at a time.
This new twist on a old favorite has players fishing for matching upper case and lower case letters.
This fun take on Bingo helps young learners develop early reading skills through picture and word matching.
Be the first to help Frankie deliver all 5 menu items by matching shapes. This game comes with a fun set of cat tweezers for grasping the shapes, which helps develop fine motor skills.
A fast paced game of animal picture matching. Can you spot a match before your opponents?
In this cooperative game, players use clues to narrow down the suspects until they finally identify the foxy thief!
This picture based version of the popular Hedbanz game, has players answering the question "What animal am I?". All players wear a headband with a mystery animal card that only other players can see. Each player tries to find out which animal is on their head, by asking yes or no questions.
This is a fast paced magnetic game that clacks when you stack. This game is sure to hold your child's interest because all players play at once. The goal is to match pictures before your opponents.
Game Night with Elementary Kids
Bugs in the Kitchen
Kids will have so much fun helping the nano hexbug navigate the maze to find tasty kitchen treats, like chocolate and cheese. The game includes a real robotic hexbug.
While this is one of the most recommend games by parents, many caution that there is a steep learning curve when you're first getting started. However once you catch on, you'll have the time of your life! The goal of the game is to collect 6 travel tickets before your opponents.
In this highly rated game of luck and strategy, players form rows by matching tiles of similar shape or color. The first person to run out of tiles wins.
You, and the other players, have discovered a new island and must race against each other to settle the land. This strategy game allows you to trade resources, build cities, and more!
A fast paced game of silly picture matching. Spot the match before your opponents?
In this strategy game players create rows of chips. the first player to get 5 chips in a row, without being blocked by an opponent, wins!
In this strategy game, players try to create chains of Tetris-style blocks without being blocked by an opponent. The first one to run out of blocks wins!
This awesome family dice game is actually 9 quirky games in 1. With 9 different ways to play, the fun can last all night! They even have an expansion pack which bumps the number of possible games up to 86.
In this popular card game, the goal is to be the first person to play all of your cards by creating sets of cards with matching numbers.
In this game of deduction, each player is secretly assigned a role of werewolf, seeker, villager, troublemaker, etc. The goal of the game is to discover each players assigned role, through a series of questions and discussion where the answers may or may not be truthful.
A hilarious competitive card game for families who love to laugh!
In this fun strategy game, players compete to build the best kingdom.
Work together to build a topsy turvy tower of kinky metal rods, but be careful. One mistake and the tower will come crashing down!
This multi award winning game, despite the name, is fun for the whole family. In this Mad Lib-ish game, players use word/phrase cards to fill in the blank of various sentences. The person reading the sentence card, gets to choose the winning response. If you've ever played Apples to Apples, it's that with fart jokes.
The goal of this whimsical card game is to wake up (collect) the sleeping queen cards. Each queen is worth a different amount of points. You can win by being the first person to collect 4 queens, or the first person to get 40 points.
In this game players start with 14 number tiles each. The goal of the game is to get rid of all your tiles by playing sets of matching number tiles, or runs of consecutive numbers. The first person to play all their tiles wins.
Be the first to get rid of all your dominoes by matching identical numbers.
In this game of strategy, the goal is to collect 6 travel tickets before your opponents.
In this competitive dice game, players score points by rolling different combinations of numbers.
The goal of the game is to create a rack of number cards in consecutive order. Players start with a rack of randomly ordered number cards. Using cards from the draw pile, players exchange cards 1 by 1 until someone successfully orders their cards.
Several horrifying diseases have over taken the word. Each player must use their character's their special strengths to try and stop the spread.
Competing as teams lead by spy masters, team members try to discover the identity of the other secret spies on their team. The first team to identify all of it's members wins.
In this game players are assigned specific roles related to birds, such as researchers, bird watchers, collectors, etc. Using the unique talents of their characters, players must attract birds to their aviary. The first player to fill their aviary wins.
In this award winning strategy game, players must secure 4 sacred treasures from the ruins of a perilous island.
One player reads a question and the rest of the players write down their answers anonymously. One of the players who wrote reads the answers aloud while the reader tries to guess who said what.
Compete against other players to settle a newly discovered island by trading resources, building cities, and more!
In this game of strategy and conquest, players compete to take over the world.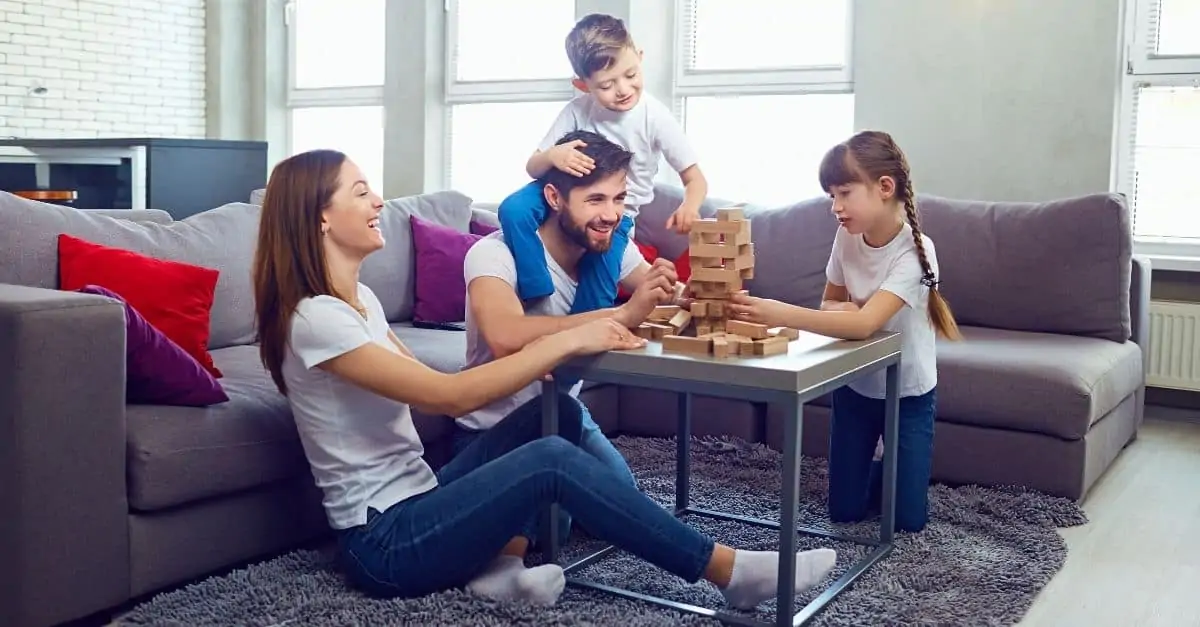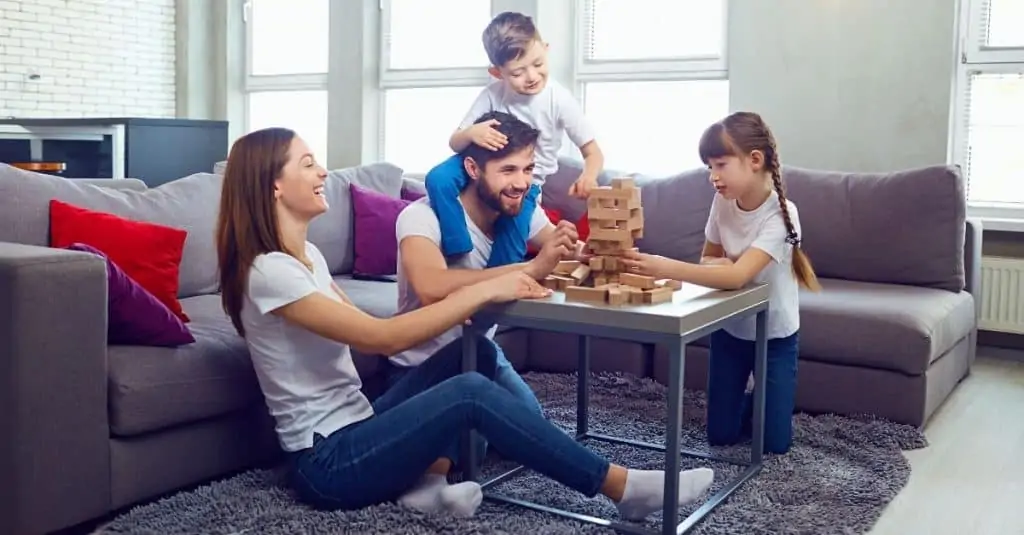 Pre-Teens and Teens
In this Mad Lib-ish game, players use word/phrase cards to fill in the blank of various sentences. The person reading the sentence card, gets to choose the winning response.
Working in teams, players must help their teammates guess hidden words by giving verbal clues as guidance. Gestures, sound effects, and drawings are not allowed.
Roll the die to pick a letter for the round. Once a letter has been rolled, all players must fill in the categories on their list using words that being with that letter. For example, if "a" is rolled, a player might write apple, airplane, Austin, etc. The player who thinks of the most words wins the round.
In this popular game from the UK, players can live out their zombie apocalypse nightmares. Will you be a survivor?
Build your unicorn army as fast as you can, before you are destroyed by one of your opponents. The first player with a full army of unicorns wins. The game manufacturer recommends this game for 14 and up because some of the cards are suggestive and/or politically incorrect.
Books to Share
Extend the fun with a cute book. As an added bonus, reading aloud with your kids helps boosts their grades in all subjects.
Night Catch – When a military father and son are separated by deployment, they enlist the help of the north star to help them play a nightly game of catch.
Vampirina: Game Night – Vee invites her friends over for game night, but what will they think or her unique game?
Family Game Night and Other Catastrophes (recommended for grade levels 3-7) – Annabelle's mom is a hoarder and her family is on the brink of crumbling, but through all the mess, here family discovers what is truly important.
More East TN Family Fun