When you and your family desperately want to get out and have fun but the wallet is feeling a little thin, this list of free things to do in Chattanooga can save the day. Bursting at the seams with wonderful family-fun ideas, this resource will help you plan inexpensive family outings in any season!
Whether you are the outdoorsy type or prefer your adventures to remain inside, we've got you covered. From easy history hikes and outdoor movies to free craft classes and indoor playgrounds, this list has something for everyone!
For your convenience, this post may contain various affiliate links. As an affiliate, and as an Amazon Associate, I earn from qualifying purchases. View the disclosure page for more information.
If there's something free you LOVE to do that isn't on this list, please tell us about it in the comments below!
You May Also Like
Attend a Star Party
These magical nights under the stars take place in a variety of locations throughout the year and are hosted by the Barnard Astronomical Society.
At each event, the astronomical society will set up multiple telescopes, and knowledgeable society members will help you discover all the wonders of the galaxy! Can you even believe they do this for free?!
Chattanooga Symphony and Opera
Because admission is charged for most symphony performances, many people don't realize that there are a surprising number of FREE concerts hosted throughout the year. Held at various community venues, these free events are typically geared towards children and families.
These community outreach programs are an awesome way to expose your kids to the arts, without paying an arm and a leg for the experience.
Cardboard Hill
While snow may not be plentiful in Chattanooga, locals have developed a new "sled" riding tradition, cardboard sledding in Renaissance Park. This tall grassy hill is the perfect location for a little snow-free fun! Just be careful you don't scrape a knee.
Bluff View Arts District
Meander through the arts district to enjoy a wide variety of public art installations including kinetic sculptures, metal art, clay sculptures, and more. There are also a variety of galleries and restaurants to explore.
The arts district's largest collection of sculptures can be found in the free River Gallery Sculpture Garden, which spans a whopping 2 acres.
Explore a Secluded Island
Maclellan Island is a pristine wildlife sanctuary located right in the heart of downtown Chattanooga. This kayaker's paradise is only accessible by water. If you don't have your own boat, you can rent one nearby.
While there is no admission fee to access the island, special permits are required for overnight camping.
Second Tuesday's at the Creative Discovery Museum
On the second Tuesday of every month, the Creative Discovery Museum for children stays open late for a free family night, from 5:30 PM and 8 PM. Get there early because it can get crowded.
The Passage at Ross's Landing
This spot along the Tennessee River marks the beginning of the Trail of Tears, an infamous and deadly route the Cherokee people were forced to travel after the federal government forced them from their homelands.
A cascading water feature known as the "weeping wall" serves as a reminder of the many tears that were shed by Native Americans along their arduous journey west. There are also a variety of sculptures that pay homage to traditional Cherokee culture.
Indoor Playgrounds
For all those rainy days, Chattanooga offers 2 free indoor play areas for younger kids. They are located at Hamilton Place Mall and Northgate Mall.
River Play Area at the Tennessee Aquarium
In the courtyard outside of the aquarium, there is a free river play area that is geared towards younger kids. Wear your bathing suits and get ready for a wet and wild time!
Moccasin Bend National Archaeological Site.
At Moccasin Bend National Archaeological District ancient artifacts have been found dating as far back as 10,000 B.C.
One of the most popular attractions at this site is Brown's Ferry Federal Road Trace, a hiking trail lined with wayside exhibits (informational plaques) that provide more in-depth information about historical events in the area, including the Trail of Tears and the Civil War.
First Sundays at the Hunter Museum of Art
The museum's vast collection of permanent art exhibits are free to view on the First Sunday of each month.
Sculpture Fields at Montague Park
This 33-acre exhibit is the largest sculpture park in the Southeast. The park features a variety of stationary and kinetic sculptures, with metal as the primary media.
The park also offers a free self-guided tour using the OtoCast app. Each year, they also host an awesome kite festival!
Enjoy a Free Concert
Chattanooga has several free outdoor concert series throughout the warmer months, including
Nightfall
Riverfront Nights
First Thursdays on Station Street
Levitt Amp Music Series.
Movies Under the Stars
Throughout the summer a variety of family-friendly movies are offered in both Coolidge Park and Chickamauga.
Parks and Playgrounds
With over 18 different parks to choose from, you'll never run out of fun things to do! The parks offer a variety of outdoor activities like horseshoes, fishing, paved walking trails, playgrounds, and more!
Reflection Riding Arboretum
This nature center offers a variety of activities for every age, including animal programs, hiking trails, and more. One of the most popular attractions is the discovery treehouse, located in the middle of the swap.
Another favorite is the small zoo area featuring a variety of birds and gorgeous red wolves, which once roamed wild throughout East TN.
While this attraction is free, they do accept donations which are used to maintain the property and care for the animals.
The Chattanooga Choo Choo
This historic train station turned hotel and shopping complex is the inspiration for the famous Glen Miller song "Chattanooga Choo Choo."
Homage is paid to popular singer Glen Miller in the outdoor Glen Miller Gardens which are free for all to explore. The gardens boast a variety of outdoor yard games, including large scale checkers, Jenga, and more. They also have historic train cars to explore.
Frazier Ave Dance Lessons
The sidewalk along Frazier Ave is inlaid with brass footprints that are designed to teach you a variety of fun dances including the Waltz, the Mambo, the Hokey Pokey, and more! Just follow the numbers and you can't go wrong.
Chattanooga Murals and Street Art
Chattanooga is bursting with awesome street art, from the iconic polka dot wall to flying donuts and a psychedelic rooster, you could spend an entire day trying to see it all!
Free Library Classes
The Hamilton County Public Library boasts tons of free activities for both kids and adults including story-time hours, after school clubs, preschool music and movement classes, and more!
Walnut Street Bridge
One of the most iconic landmarks in all of Chattanooga, this popular pedestrian bridge attracts photographers far and wide. The steel blue frame and rustic wood walkway make it easy to capture a stunning shot.
Chester Frost Park
This well-maintained park has a nice day-use area with a small sandy swim beach, picnic area, and restrooms. Grab the kids and pack a picnic lunch for an inexpensive day of fun! There is also a playground onsite.
Story Time at Barnes and Noble
Throughout the week, Barnes and Noble hosts a variety of free storytime events. There is even a Saturday option for working parents!
Chattanooga Market
The Chattanooga Market is the premier farmers' market in Southeast Tennessee. In addition to delicious produce, meats, prepared foods, and crafts, you will also find a variety of talented buskers on the outskirts of the market.
While the street performances are free, of course, they are always accepting donations.
Cravens House
While other Lookout Mountain attractions, like Point Park, charge admission, Cravens House is free to explore. This historic homestead was used as a headquarters and encampment during the Civil War.
This location is also convenient to a variety of hiking trails including the Bluff Trail, Hardy Trail, and Cravens Loop Trail.
Splash Pads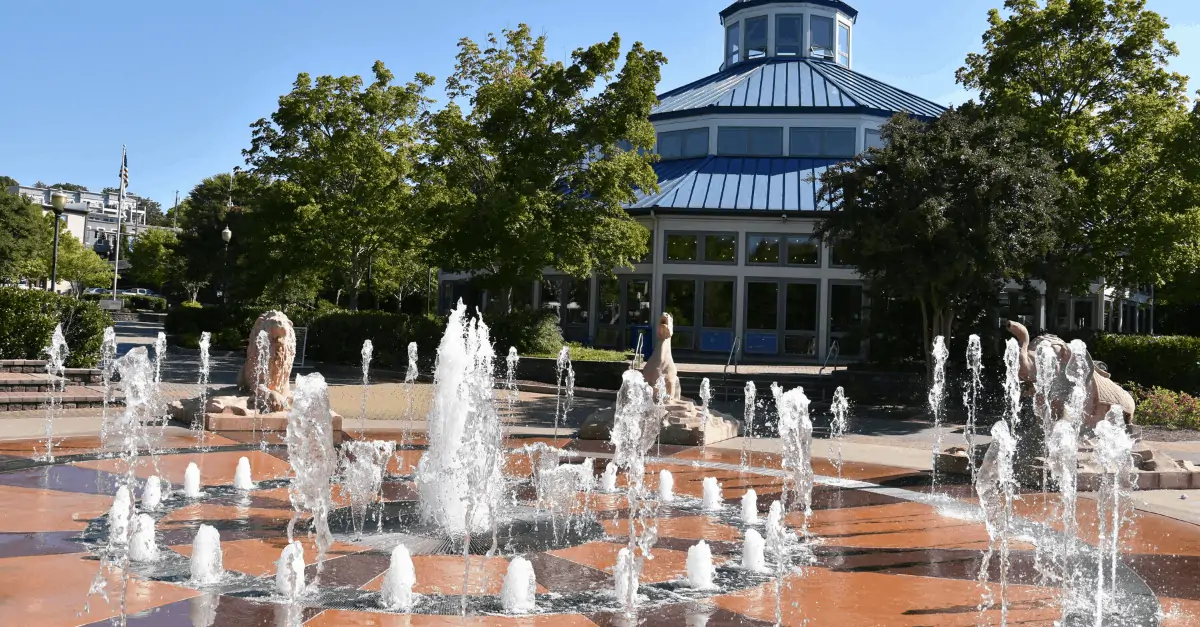 When summer is scorching there's no better place for kids to cool down than one of Chattanooga's free splash pads, which feature a variety of fun water sprayers.
Brainerd Mission Cemetery
The purpose of the original Brainerd Mission was to reeducate and Christianize the people of the Cherokee Nation. While the original mission contained a variety of buildings and a grist mill, the cemetery is all that remains today.
While American history may not always be pretty, it's important to know all of it, so we can avoid repeating our past mistakes.
Historic Town of Chickamauga
Just a short 30 minutes outside of Chattanooga, historic Chickamauga is a photographer's dream. From a historic train depot to rustic street art, there are plenty of Insta worthy shots to be had!
The downtown area is also filled with quaint shops and restaurants in case you want to spend a little cash.
Chickamauga Battefield
Enjoy a variety of ranger-led educational programs and hiking trails, most of which are free. Inside the visitors center, you can also explore Civil War-era history exhibits and view a 26-minute orientation film.
Enterprise South Nature Park
This popular nature park has a variety of hiking and mountain biking trails for all skill levels.
Coolidge Park
Just across from the Walnut Street bridge is scenic Coolidge Park, which boasts gorgeous views of the Tennessee River and the Walnut Street bridge. There are also grassy fields for picnicking, and a huge fountain style splash pad with a safari animal theme.
DIY Classes for Kids and Adults
Home Depot offers FREE monthly workshops for kids featuring a variety of make-and-take woodworking projects. These sessions are a great way to teach kids basic DIY skills and hopefully spark a lifelong love of creating!
Home Depot also offers a variety of free workshops for adults to help you upgrade your house. Topics include tiling, gardening, painting techniques, woodworking projects, and more. For adults, some of the larger projects do have a small fee.
TN Riverwalk
Enjoy scenic river views, a playground, hiking trails, marshlands, and more! There is also a long paved walking trail that connects various areas of downtown.
1st Street Sculpture Garden
If you haven't noticed yet, Chattanooga is chock-full of beautiful art. In this unique garden, you can explore a variety of large-scale rotating art exhibits.
Blue Hole
This forested swimming hole is popular for all ages. There is no lifeguard on duty, so watch kids very closely.
Kids' Craft Classes at Michaels'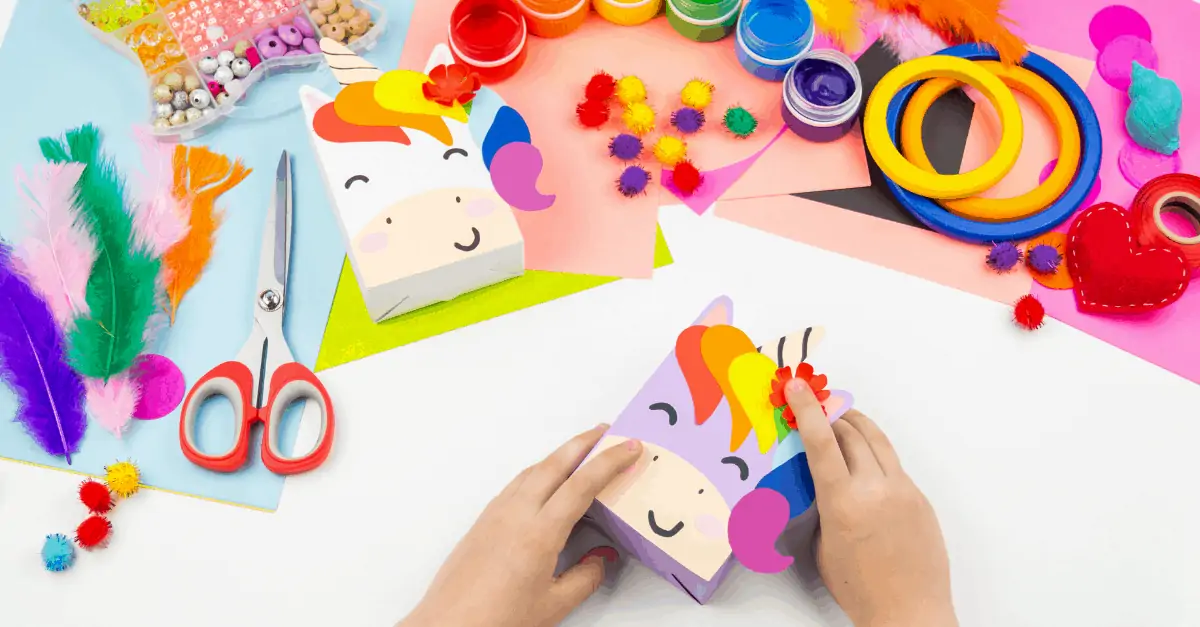 Each weekend, Michael's offers a variety of arts and crafts classes for kids. They typically have at least 1 completely free class each week, and the paid classes only cost around $3.
Covenant College
If you are into historic architecture or photography, touring this college campus will be right up your alley. The castle-esque appearance has earned it the nickname "Castle in the Clouds."
Riverbend Festival Fireworks Display
While the Riverbend festival does charge admission, the fireworks can be seen for free far and wide. Hang out downtown, during this popular May festival, for a free show.
Off-Leash Dog Park at Hixon Farms
In most public areas dogs must be kept leash, but at this dog park, they get a rare opportunity to run free!
Main Terrain Art Park
The main draw at this quaint park is an art installation featuring disconnected metal bridge sections.
Sample Some Gormet Delights
Blue Fox Cheese Shop offers a variety of delicious specialty cheeses, including plenty of samples to go around.
Chattanooga Fun to Share
More East TN Family Fun