The hike to the Walker sisters' cabin via Little Brier Gap trail is a peaceful way to spend the day in any season. Not only is it less crowded than many other trails, but it is also easy enough that kids can enjoy it too!
This historical wonderland is located in the once-thriving mountain community of Greenbrier deep in the heart of the Great Smoky Mountains National Park. It boasts several historical log buildings, including the old Walker homestead.
For your convenience, this post may contain various affiliate links. As an affiliate, and as an Amazon Associate, I earn from qualifying purchases. View the disclosure page for more information.
You May Also Like
As you are reading, please keep in mind that each family has its own unique needs. You know your family best and are ultimately responsible for discerning the safety and appropriateness of this hike.
Walker Sisters' Cabin Via Little Brier Gap Trail
Difficulty Rating: Easy
Roundtrip Length: 2.4 miles
Directions: From Metcalf Bottoms Picnic Area, drive across the one-lane wooden bridge onto Wear Cove Gap Road. In approximately .5 miles you will see a gravel road on the right with a sign for the Little Greenbrier Schoolhouse. Follow the gravel road up to the schoolhouse parking area and the Little Brier Gap trailhead.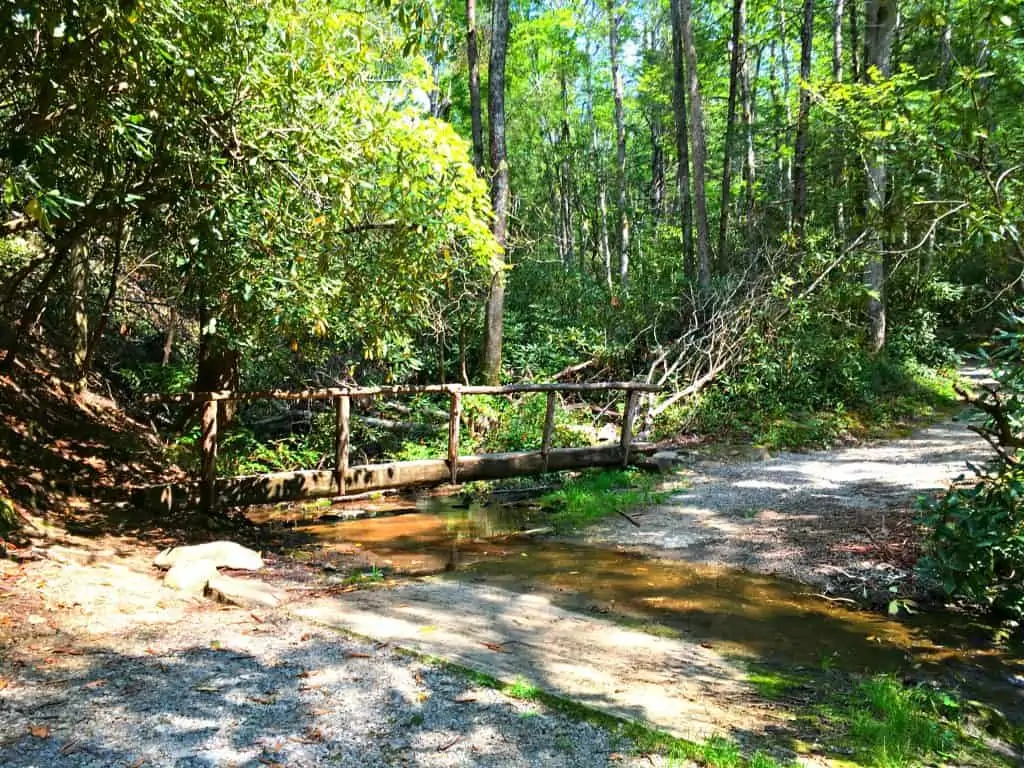 Trail Description
This wide gravel hiking trail cycles between a gradual incline and level surface. Because it used to be a gravel road, the path is nice and wide, which makes it a great choice for less experienced hikers.
In some spots, there is a steep drop off to one side, so you do want to watch your kids closely.
A Brief History
This hiking trail is located in historic Greenbrier, which was a primitive but thriving mountain community from the 1830s through the 1930s.
The historic buildings at this site, including the homestead, schoolhouse, and cemetery, allow you a brief glimpse into the lives of the people who once called these mountains home.
The Little Greenbrier Schoolhouse was built in 1882 and served the community as a school and church until 1935.
It still has the old desks and chalkboard stained with the memory of past lessons.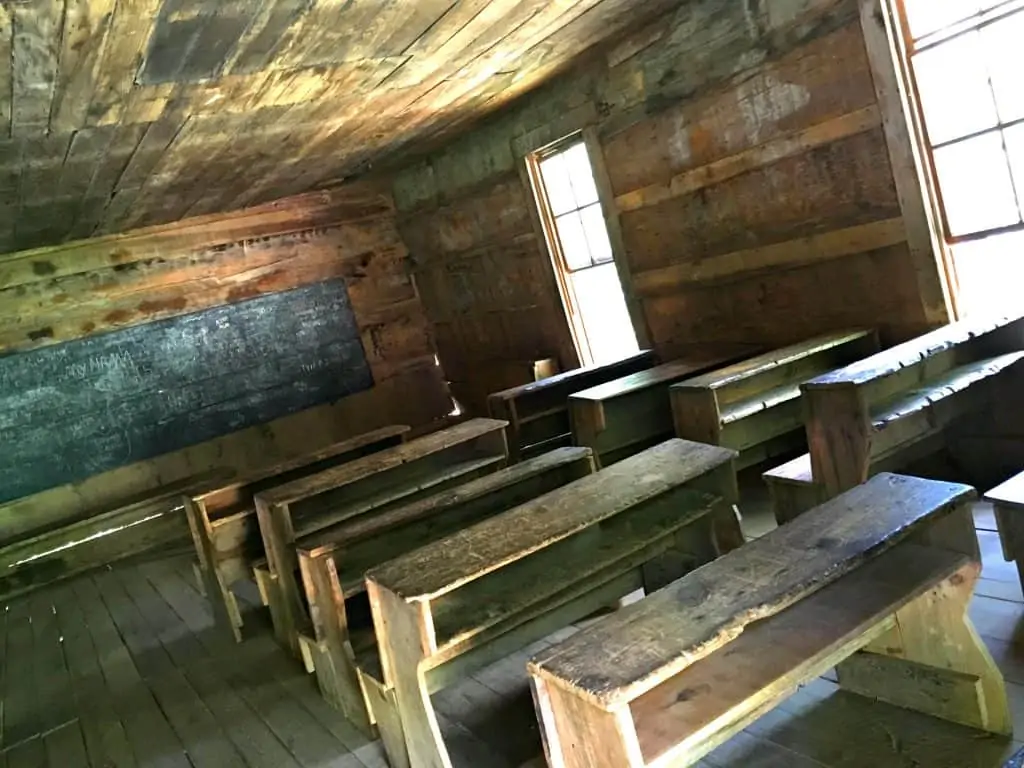 Throughout the 1930s Greenbrier families began selling their land to the government for the creation of the Great Smoky Mountains National Park.
During this time, the government attempted to buy the 123 acres of Walker land for inclusion in the park; however, the Walker sisters refused to sell until 1940.
Even then, the sale included a condition that the sisters be allowed to remain on the property for the remainder of their lives.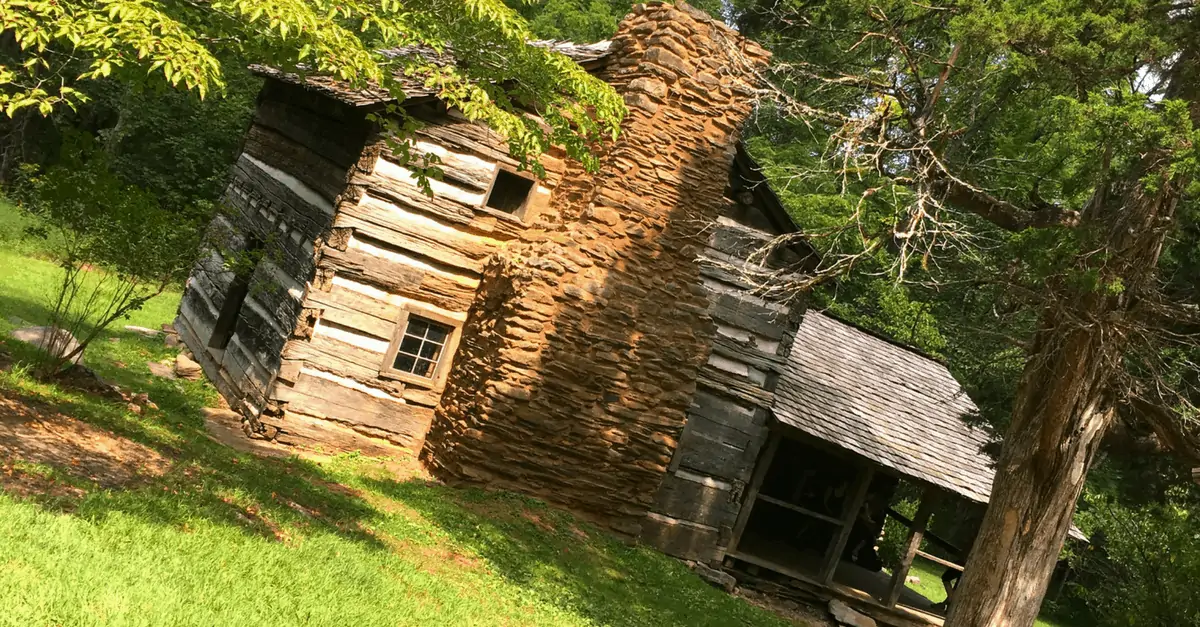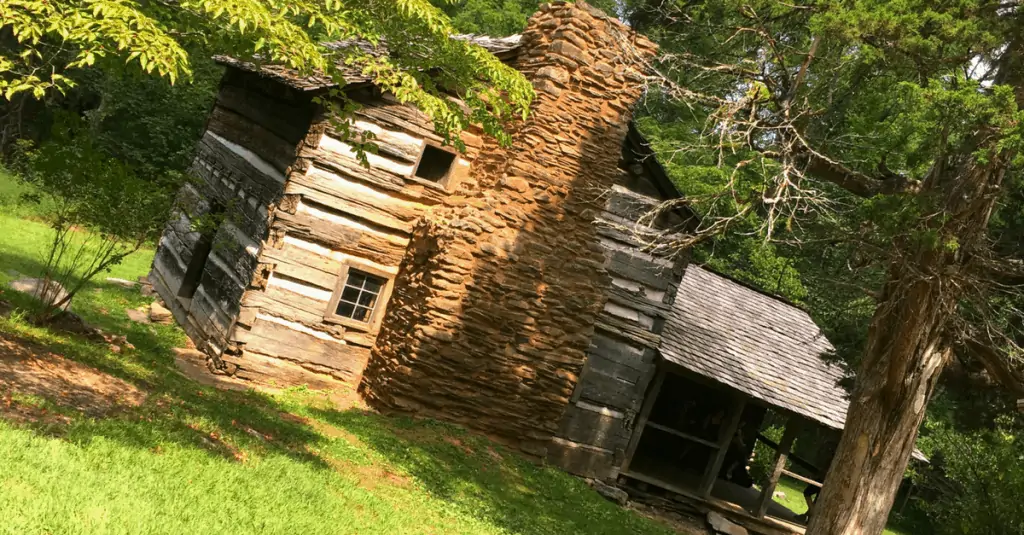 After the last remaining sister passed away, the Walker sisters' cabin was finally turned over to the Great Smoky Mountains National Park.
Today the Little Green Brier Schoolhouse and all of the buildings remaining at the Walker homestead are listed with the National Register of Historic Places.
More East TN family Fun
Happy hiking, y'all!