Enjoy an exciting day of family-fun with a visit to one of these amazing Tri-Cities splash pads.
As an added bonus, most of these splash pads are totally FREE, which means you can save your money for all the other summer adventures you've been planning!
Or for groceries, because you know those prices are rising!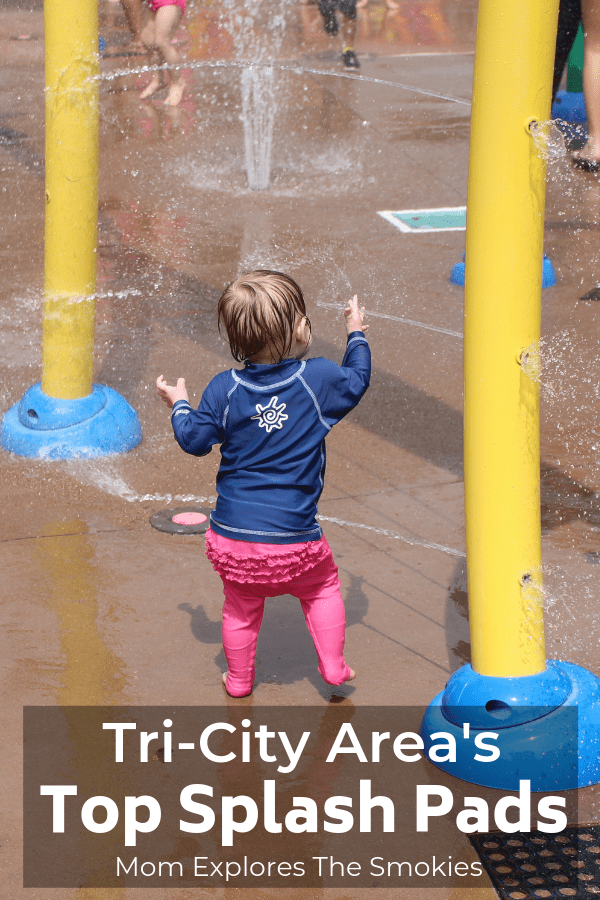 What If There is no Splash Pad in My County?
If there is no splash pad in your area, and you'd like to see one, you can contact your county officials to express interest. The more people that call and write about wanting a splash pad, the more likely you are to get one. Help build the city you want to see!
For those without any splash pads or spray parks, we have listed other nearby water attractions that will serve as a good substitute for wet and wild fun!
What to Bring
In addition to the standard bathing suits, sunscreen, snacks, and towels, you are also going to want to bring some water toys. Most kids bring buckets and other simple water-safe toys. If you forget the toys, you are setting yourself up for a lot of whining. Ask me how I know!
While most splash pads have benches, they do fill up quickly. Be sure to bring your camp chairs or a picnic blanket for sitting. Also, it's rare to find a shady bench, so having your own blanket or chair allows you to set up a home base in whatever shade you can find. Amazing!
For your convenience, Johnson City, Kingsport, and Bristol splash pads are listed first, with all remaining counties listed alphabetically underneath. Click on any blue splash pad name to very information and/or get additional details.
Splash Pads in Johnson City & Washington County
Location: Johnson City, TN
Cost: FREE
This whimsical splash pad features a variety of sprayers and water features. At the neighboring park there is also a large playground, ball field, and picnic areas.
Location: 322 W Watauga Ave, Johnson City, TN
Cost: FREE
Coming soon!
Splash Pads in Bristol, Kingsport and Sullivan County
Location: 4 Little Ln, Bristol, TN
Cost: $2 parking fee per car
In addition to a fabulous splash pad with a wide variety of sprayers, this creek-side park offers playground, disc golf, hiking trails, picnic areas and more!
Location: 300 Louis Street, Kingsport, TN
Cost: FREE
This cute safari themed splash pad has tons of different sprayers and water features to delight the kids. The neighboring park also offers a playground, picnic area, and tennis courts.
Carter County Splash Pads
Location: 1499 W Elk Ave, Elizabethton, TN
Cost: $3/per person (includes pool admission)
This fun splash pad is located right along the Franklin Pool. The admission costs includes entry to both attractions.
Greene County
Location: 456 East Bernard Avenue, Greeneville, TN
Cost: FREE
This amazing splash pad features a variety of sprayers and water features. The pad can also be reserved for parties for an additional fee.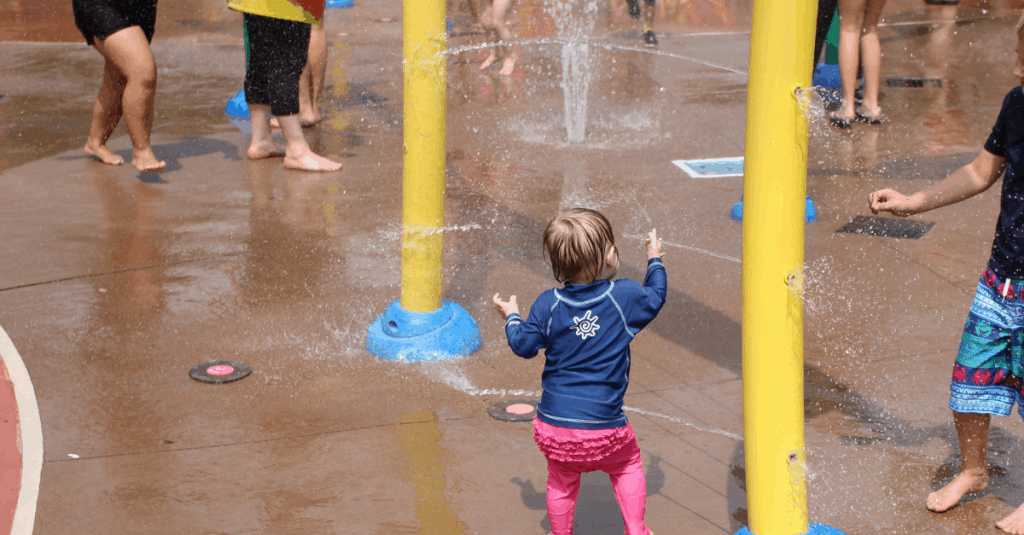 Hancock County
There are currently no splash pads in Hancock County TN. Click here to view Morristown Splash pads.
Hawkins County
There are currently no splash pads in Hawkins County. Check out your local public pool instead. Or, visit one of the splash pads in nearby Greene, Washington, Sullivan, or Hamblen counties.
Johnson County
There are currently no splash pads in Johnson County. You and the kids can still have fun at the public pool in Mountain City. The closest splash pad to you is in Elizabethton, TN.
Unicoi County
There are currently no splash pads in Unicoi County. You can cool off at your local public pool in Erwin, or Wetlands Water Park in Jonesborough instead.
You May Also Like