There's nothing quite as magical as a billowy rainbow of hot air balloons flying high overhead. Whether it's the kaleidoscope or colors, or the soothing sights and sounds of their fiery glow, hot air balloons always seem to spark a sense of awe and wonder in kids and adults alike.
You and your family can make magical memories this festival season, with a visit to one of these amazing Tennessee hot air balloon festivals. They're closer than you think!
Although most of the festivals are located in East Tennessee, there are a couple festivals in the Nashville area as well.
For your convenience the festivals are listed with the earliest date first. As always, you can verify all information and get additional details, by clicking any of the blue event links.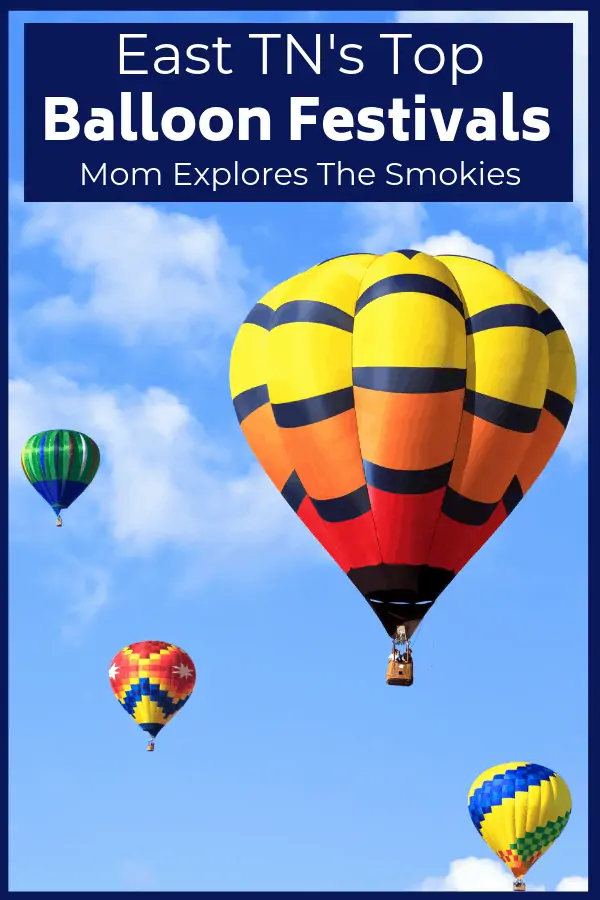 What to Bring
cash for at-gate tickets and vendor purchases
camp chairs or picnic blanket for sitting
natural bug repellent
Nashville Tennessee Hot Air Balloon Festivals
Date: May 5, 2019
Location: West Haven Town Center, 1001 Westhaven Boulevard, Franklin, TN 37064
Cost: $20/per person
In addition to a hot air balloon glow at dusk, attendees will enjoy live music, craft vendors, food trucks, a beer tent, and more!
Date: June 21-22, 2019
Location: Fontanel, 4125 Whites Creek Pike, Whites Creek, TN
Cost: $20/per person
In addition to a stunning after-dark balloon glow, there will be a polo match, food and drink festival, vendors, music, and more!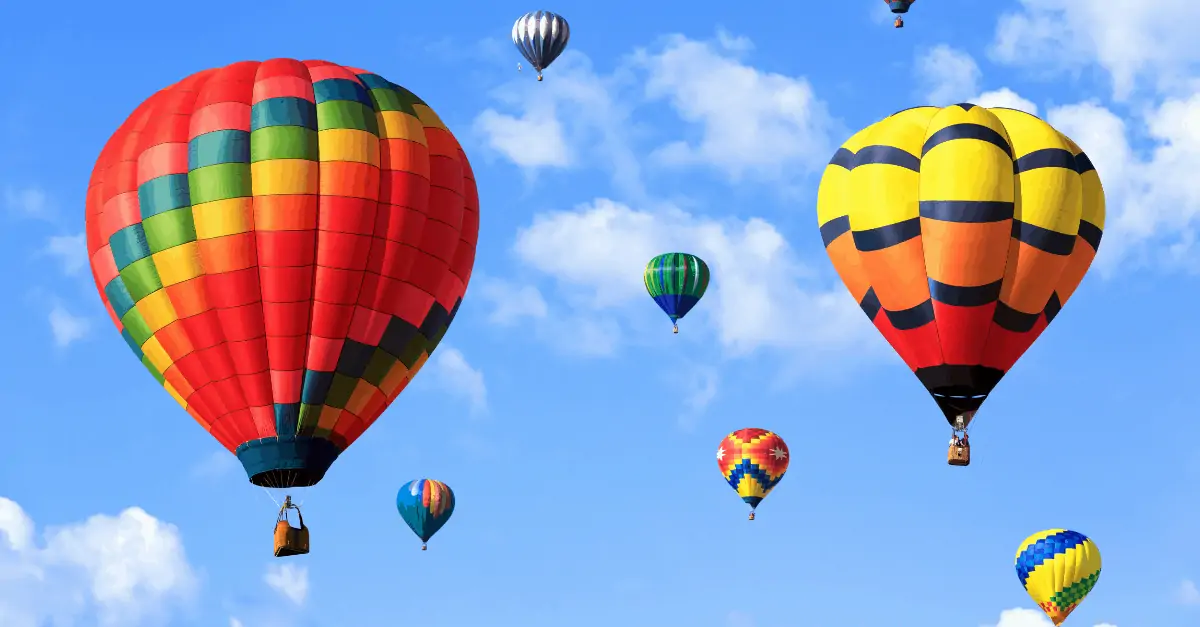 East Tennessee Hot Air Balloon Festivals
Date: July 12-20, 2019
Location: Kingsport, TN
Cost: varies by event
This festival is over a week long and features new events each day. In addition to in-flight balloons and an after-dark balloon glow, events include an 8k run, multiple concerts, games, vendors, an outdoor movie, fishing derby and more!
Date: August 17, 2019
Location: Townsend Visitors Center, 7906 E Lamar Alexander Parkway, Townsend, TN
Cost: $20/per car advanced purchased, $25/per car at the gate
This festival does not feature in-flight balloons. Instead the main event is the tethered balloon glow that takes place after dark. In addition to the glow, there will also be food trucks, wine and beer tastings, music, and artisan vendors.
Date: August 31 & September 1, 2019
Location: Sequoyah Birthplace Museum, 576 TN-360, Vonore, TN 37885
Cost: $10/per person, under 4 is FREE
The largest of all the balloon festivals, this event features 20 colorful balloons both in-flight and at the peaceful after-dark balloon glow. There will also be food trucks, live music, games, a kids zone, and more! You can also tour the Sequoyah Birthplace Museum for a small additional fee.
Date: October 26 & 27, 2019
Location: Chilton Farm, 715 Hwy 113, White Pine, TN
Cost: $20/per car advanced purchase, $30/per car at gate
This stunning fall event will feature 15 balloons, with 10 flying high over Douglas Lake. After the flight session, festival attendees will be treated to a balloon glow against the evening sky. In addition to balloons, the festival will feature food trucks, music, activities, wine tastings, and vendors.
Books to Share
Read alouds are a great way to bond with your kids, while helping them boost their academic performance in all areas. The hot air balloon themed books below will make awesome additions to your festival fun!
More East TN Family Fun