From the awe-inspiring sparkle of fireworks overhead to family sing-alongs with your favorite patriotic music, a Knoxville 4th of July celebration is where summer memories are made!
These fantastic 4th of July events near Knoxville boast a wide variety of family fun including parades, fireworks, food vendors, kids' activities, and more!
With events featured throughout the region, July 4th fun in Knoxville is closer than you think!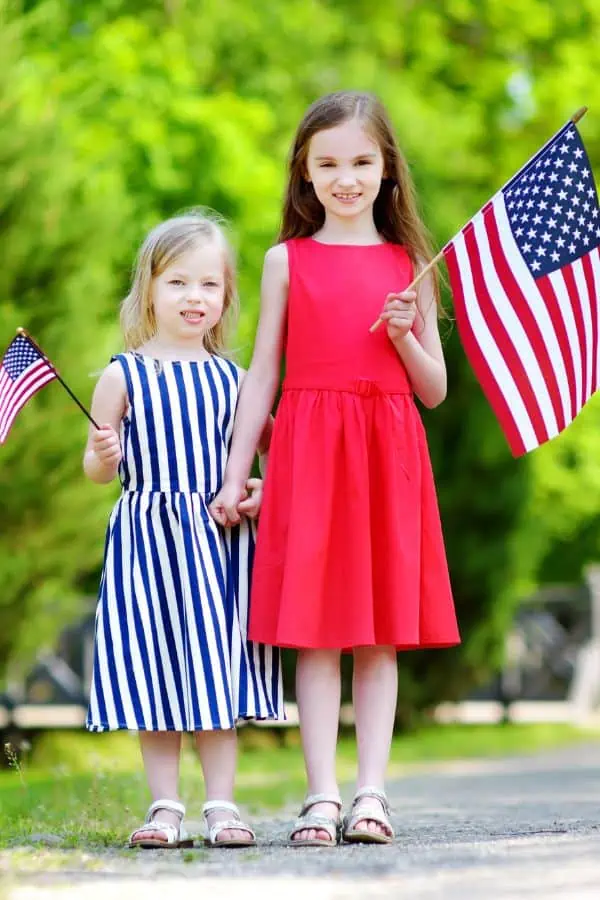 For your convenience, this post may contain various affiliate links. As an affiliate, and as an Amazon Associate, I earn from qualifying purchases. View the disclosure page for more information.
Knoxville 4th of July Events 2023
Festival on the 4th
July 4, 2023
World's Fair Park, Knoxville
FREE with free parking in public garages, pay-to-park is also available
This rain-or-shine event will feature various food and craft vendors and tons of kids' activities to keep your family entertained. After dark, you can settle into your camp chairs to enjoy the big fireworks show.
The show will feature a variety of patriotic songs played by the Knoxville Symphony Orchestra.
Celebration Of the Declaration Of Independence
July 4, 2023
James White's Fort, Knoxville
FREE
Enjoy a flag ceremony and a small reenactment.
4th of July on Mabry's Hill
July 4, 2023
Mabry-Hazen House, Knoxville
$15/adults, $5/children
At this awesome July 4th event, you'll enjoy food music, kids' activities, yard games, and views of fireworks from various locations around the city. Food and drinks will be available for purchase.
Farragut Independence Day Parade
July 4, 2023
From the intersection of Kingston Pike/Stadium Drive to Boring Rd.
FREE
A fun and traditional parade with marching bands, dancers, floats, candy, vendors, and more!
Farragut Freedom Run
July 4, 2023
11408 Municipal Center Dr, Farragut
$25
Celebrate Independence Day with a fun run. There are 1 and 2-mile race options.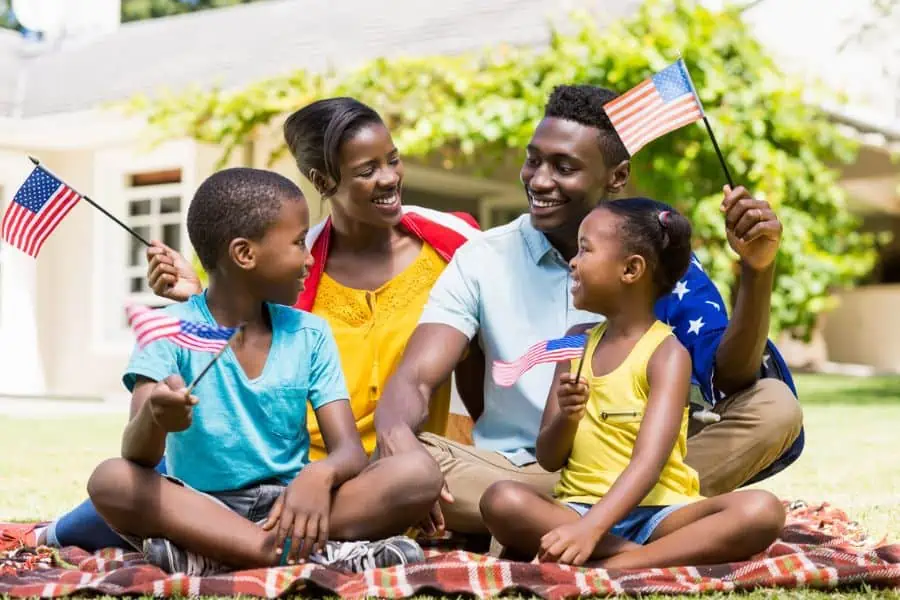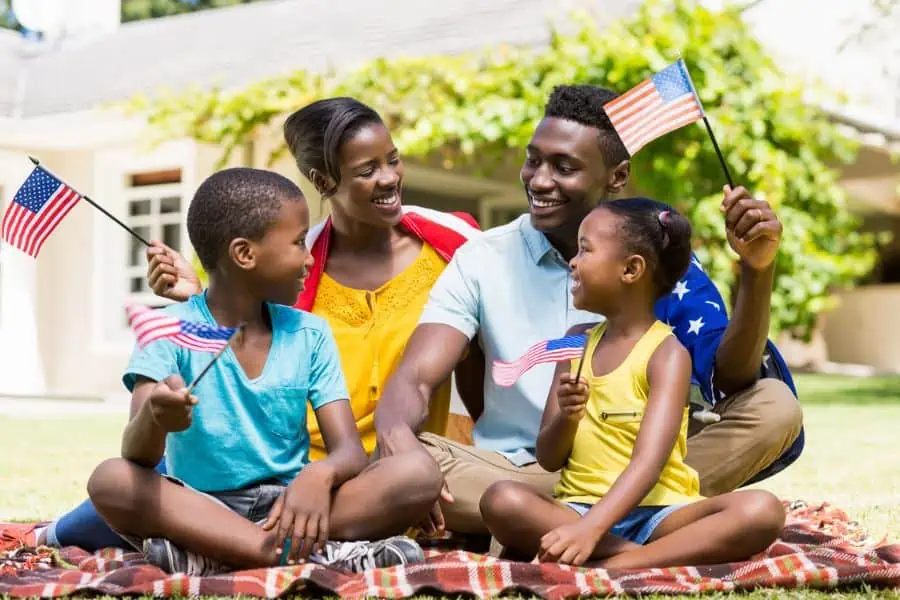 4th of July Events Near Knoxville TN
Freedom Fest
June 24, 2023
Alcoa Duck Pond, Alcoa
FREE
In addition to a stunning fireworks show, there will be a fun kids' area and food vendors on site.
Rockin' the Docks July 4th Fireworks
July 1, 2023
Lenoir City Park
FREE
This fun 4th of July event will have a variety of live bands, food vendors, a kids' play area, and gorgeous fireworks.
Mossy Creek Independence Day Celebration and Parade
July 1, 2023
Mossy Creek Station Park, Jefferson City
FREE
Enjoy a fabulous parade, kids' activities, food vendors, and more! There will be no fireworks at this event.
Fireworks Showcase
July 1, 2023
Parrottsville School, Parrottsville
FREE
The day's events include a parade, live music, food and craft vendors, fireworks, a kids zone, and more!
Loudon Fireworks
July 3, 2023
Loudon Municipal Park, Loudon
FREE
This fun and festive July 4th event boasts fireworks, music, and more! The parade will be on the 4th.
Cherokee Park Fireworks
July 3, 2023
Cherokee Park Rd, Morristown
FREE
This July 4th celebration boasts fireworks, live music, food vendors, kids' activities, and more! Mark Chestnut will be the musical headliner at this event.
Smokies Stadium
July 4, 2023
Smokies Stadium, Kodak
Included with the cost of your game ticket
Stick around after a riveting baseball game to enjoy a riveting fireworks show. There will also be a fun Kids Run the Bases event for your little ones.
Oak Ridge Fireworks
July 4, 2023
A.K. Bissell Pak
FREE
Enjoy a fantastic fireworks display and a performance from the Oak Ridge Community Band.
July 4th Parade
July 4, 2023
"C" Street, Lenoir City
FREE
The festivities start with a 1/2 mile fun for kids ages 5-12. Next up is a hopping July 4th parade.
Clinton Fireworks
July 4, 2023
Lakefront Park, Clinton
FREE
Celebrate Independence Day in style with games, kids' activities, live music, food trucks, antique cars, and of course, fireworks,
More Fireworks: Knoxville TN & Surrounding Counties
Independence Day Celebration and Anvil Shoot
July 4, 2023
Museum of Appalachia, Clinton
$20/adults, $10/youth, $6/children, $35/family
At this unique July 4th event, you will see a huge anvil launched high in the sky! Anvil launching is a traditional Appalachian way to celebrate a special event. There will also be games, live music, living history actors, and more!
Norris Day
July 4, 2023
Norris Commons, Norris
FREE
Enjoy games, fireworks, live music, a dog show, a fun run, food vendors, craft vendors, and more! This is an all-day event.
Independence Day Celebration
July 4, 2023
Historic Downtown Sweetwater
FREE
Enjoy fireworks, food vendors, live music, and a super fun kids' zone with games and festive activities.
Smokin' the Water July 4th Festival
July 4, 2023
Southwest Point Amphitheater, Kingston
FREE
Food vendors, craft vendors, live music, games, and fireworks! There will also be a traditional parade on the evening of July 3rd.
River Raft Regatta
July 4, 2023
Little Pigeon River, Downtown Gatlinburg
FREE
An exciting race to the finish with DIY mini boats and rubber ducks!
Fireworks Finale
July 4, 2023
Downtown Gatlinburg
FREE
Finish up Gatlinburg's fun-filled July 4th, with a fabulous fireworks display directly over downtown!
Patriot Festival
PatJuly 4, 2023
Patriot Park, Pigeon Forge
FREE
Celebrate the birth of our nation with a parade, music, food, kids' games, and fireworks after dark!
The First Independence Day Parade in the Nation
July 4, 2023 @ 12 AM
Parkway, Gatlinburg
FREE
That time is correct y'all, hence the name of the parade! Some may actually consider this late night on July 3rd.
TBA Knoxville 4th of July Events
Smoky Mountain Freedom Festival
TBA 2023
Field Next to Highland Manor Inn, Townsend
FREE
Townsend will be hosting a rockin' July 4th with live music, face painting, food vendors, and an awesome fireworks show. Local businesses will also be open late for food and beverage options.
July 4th Block Party
TBA 2023
Downtown Harriman
FREE
Food and craft vendors, live music, a car show, and more!
What to Bring
Don't forget the lawn chairs or picnic blanket for sitting.
Some vendors still only accept cold hard moolah. To ensure you don't miss out on your favorite treat, bring some cash.
If you have littles, you may want baby/child-sized ear protection for the big show. It's a great way to minimize tears!
If the event allow outside drinks, be sure to bring extra water to help you avoid overheating. We all know what July in TN feels like!
Most locations also allow you to bring a canopy for shade, as long as you take it down for the fireworks. This ensures everyone has a great view!
What Not to Bring
More dogs go missing on July 4th than any other day of the year. Many dogs panic and bolt when fireworks start going off, or can even become aggressive without a prior history. Sadly many of these runaway dogs are hit and killed by cars. Please leave your dogs at home.
For your convenience, Knox County is listed first with all remaining counties following in alphabetical order.
As always, you can click any blue event name to verify the information provided or get additional details.
More East TN Family Fun