Enjoy your lazy summer days with these fantastic things to do in Tri-Cities TN in July. From outdoor movies and festivals to u-pick adventures and concerts, you'll find all the top ideas right here.
Best of all, this big list of activities in Tri-Cities TN is sure to help you create memories that last a lifetime.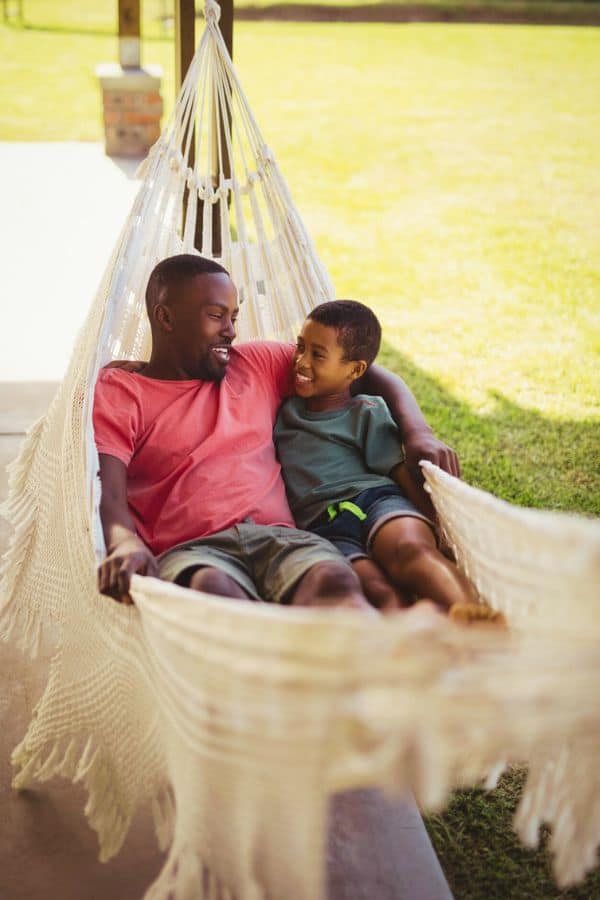 Fun Things to Do in Tri-Cities TN in July
Discount Movie Deals
July will be the last month you can take advantage of local summer movie deals at AMC. These discounted movies include older kid-friendly films that the whole family can enjoy together.
Blueberry Picking
Another popular activity taking place in July is blueberry picking. Several local farms offer both blackberries and blueberries, so you may be able to pick some of each.
Free Outdoor Concerts
Cuddle up on a blanket and enjoy a free evening concert as the sun goes down.
keep it cheap by bringing a cooler of your own food. Or even better, support a local business by grabbing food from a food truck or local restaurant.
Plan a Beach Vacay
There are still plenty of hot summer days left for a fantastic beach vacation. Our big list of beaches near Johnson City TN can help you find the picture-perfect location.
July 4th Events
Celebrate Independence Day in style with this big list of Tri-Cities July 4th events.
Summer Swimming Spots
There's still time to check out one of our local swimming holes. Boone Lake Beach and Blue Hole Falls are 2 popular options. Please remember there are no lifeguards at these locations and swimming is at your own risk.
Check out these amazing public pools and splash pads for more traditional swimming options.
July Events in Tri-Cities TN
Food Truck Friday
Fridays in July 2023
Johnson City Medical Center Parking Lot
Check out the area's best food trucks all month long at Food Truck Fridays. Trucks will rotate each week. This is a fundraiser for the Ronald McDonald House.
Bluegrass in Boones Creek
Saturdays in July 2023
Boones Creek Opry
$2 per person
Come on out to enjoy a dirt-cheap bluegrass concert every Saturday night. Then stay for the open mic session that follows.
You can even bring your own instrument if you'd like to fill a spot on stage.
City Craft Corner
July 1, 2023
Depot City Church, Johnson City
FREE
Depot City Church is hosting a free kids' craft painting project just in time for July 4th. Participants will create an adorable firework painting. All necessary supplies will be provided.
Snacks and drinks will also be provided, but guests are encouraged to bring a bagged lunch.
Jonesborough Days
July 1-2, 2023
Downtown Jonesborough
FREE Admission
At Jonesborough Days guests will enjoy a parade, tons of arts and crafts vendors, live music, kids' activities, a pie-eating contest, a watermelon social, a cornbread contest, and tons of other activities your whole family will love!
Mountain City Sunflower Festival
July 8, 2023
Downtown Mountain City, TN
FREE Admission
The Sunflower Festival is Mountain City's largest event and it draws visitors from far and wide.
In addition to gorgeous sunflowers, the festival will feature craft vendors, live music, a kids' zone, a car show, a pageant, food trucks, and more!
East TN Tractor Pull
July 8, 2023
697 Caney Creek Rd, Rogersville
Head on over to Rogersville for a fun tractor pull with food and craft vendors.
Kids' Under the Sea Paint Class
July 11, 2023
Greene County Makers, Greeneville
$20
Kids ages 8 and up will make an adorable under-the-sea-themed canvas painting.
Fun Fest
July 14-22, 2023
Kingsport
The Kingsport Fun Fest is the largest event of the month and one of the most popular all year.
It features a hot air balloon glow, multiple concerts, block parties, a parade, a street fair, a kids' zone, an art show, and much, much more!
There will also be a special appearance by the Budweiser Clydesdales. General admission is free, but individual events may have an admission charges.
Kids' Craft Day
July 15, 2023
Johnson City Farmers Market
FREE Admission and Table Reservation
This day shines a spotlight on kid-preneurs. Kids can sign up for FREE to sell their homemade craft and farm products at the market.
Even if you don't have kids, please consider visiting the market on this day to support our youngest community members.
Gem and Mineral Show
July 15-16, 2023
Bays Mountain Park and Planetarium, Kingsport
FREE Admission
If you or your kiddos are into Geology or like collecting rocks, you don't want to miss the annual Gem and Mineral Show.
There will be a variety of displays and demonstrations throughout the day as well as vendors and concessions.
Crazy 8s and Little 8s Run
July 15, 2023
Kingsport
$15-$35
This event will feature an 8k run, a 3k run, and a fun kids' run for the littles. Packet pick-up will be at the Civic Auditorium. The starting line is at Dobyns-Bennett High School.
Lazy Days of Summer Handmade Market
July 16, 2023
Kingsport Farmer's Market
FREE Admission
The farmer's market will transform into a makers' market with over 50 artisan vendors at this event. There will be crafters, artists, bakers, makers, and more!
English Country Dancing
July 16, 2023
Sycamore Shoals State Park, Elizabethton
FREE Admission
Come on out for a fun and free dance class where you will learn several 19th-century dances. Beginner and seasoned dancers at both welcome at this event.
Virginia Highland's Festival
July 21-30, 2023
Abingdon, VA
FREE General Admission
Come celebrate the rich history of Appalachia with over 200 individual events. There will be concerts, arts and crafts vendors, artisan demonstrations, an antique market, history programs, and scrumptious food.
Though general admission is free, some of the individual events do charge an entrance fee.
Sunday Makebreak
July 23, 2023
Michael's Craft Stores (All Locations)
FREE
At this completely free kids' crafting class, students will create a ruler-themed classroom door sign that they can gift to their new classroom teacher. All supplies are included.
Did we miss one of your favorite things to do in Tri-Cities TN in July? Please send us the details so we can add it to the list.