School's over and adventure season is finally here. If your kids are begging for a fun day out, this awesome list of things to do in Tri-Cities TN in June is here to save the day.
From swimming holes and events to concerts and attractions, you'll be able to make fantastic family memories all month long.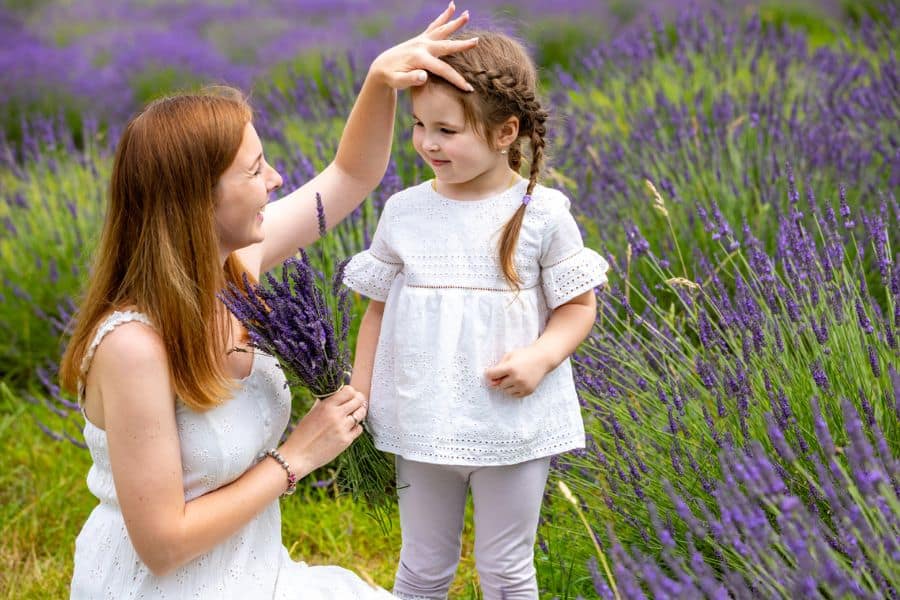 Fun Things to Do in Tri-Cities TN in June
U-Pick Blueberry Farms
Around mid-June blueberry season finally kicks into high gear in East TN. Visiting a local pick-your-own blueberry farm is a great way to teach kids where food comes from and support local farmers.
If your schedule is tight this month, don't worry. Blueberry season lasts through the month of July.
Pick Your Own Lavender
June is peak lavender season, and local u-pick lavender farms will be in full swing no later than mid-month.
With adorable farm stores, homemade lavender products, and plenty of flowers, it's sure to be a fun experience for the entire family.
Free Outdoor Concerts
Music lovers will be glad to know that all those free outdoor concerts will keep going on all summer long.
Summer Swimming Spots
With summer heat kicking in, now's a great time to check out one of our local swimming holes. Boone Lake Beach and Blue Hole Falls are 2 popular options.
Keep in mind there are no lifeguards at these locations and swimming is at your own risk.
For more traditional swimming options, check out these amazing public pools and splash pads.
Synchronous Fireflies
If you've never seen the Smoky Mountain synchronous fireflies and you didn't get picked for the lottery, you might be a little bummed. But, don't fret. There's more than 1 way to see the fireflies.
As living creatures, fireflies have minds of their own. It's almost impossible to predict their mating season down to the exact start and end date.
Though there are no guarantees, you should be able to catch a glimpse of these beauties a couple of days before or after the main park event.
Another great option is the Molly Branch Firefly experience, which offers multiple dates in mid-June. There is no lottery required for this event.
Tri-Cities TN June Events
Kids Canvas Classes
Various Dates
Into the Fire, Johnson City
$15-$20 per painter
Throughout the month there will be multiple kid-friendly canvas painting classes, including a fun storytime painting featuring Ellie the elephant.
First Thursday Shop and Hop
June 1, 2023
Downtown Kingsport
FREE Admission
Shops will stay open late for this special event with live music, refreshments, and special deals.
FREE Art Camp Preview
June 2, 2023
AR Workshop, Bristol
FREE Admission
At this preview of AR Workshop's art camp kids will complete a free make-and-take art project.
Blue Plum Festival
June 2-3, 2023
King Commons, Johnson City
FREE Admission
This annual music festival will feature various artists, craft vendors, food trucks, and an awesome kids' area. The kids' area will have inflatables, arts and crafts, games, a butterfly exhibit, and more.
Garden Tour and Tea
June 3, 2023
Downtown Jonesborough
$20 per person
Tour various gardens, on a self-guided walking tour, shop from garden-related vendors, and enjoy a lovely tea party.
This fundraising event provides scholarships for students pursuing horticulture-related studies.
Junk and Jam Market
June 3, 2023
Historic Main Street Rogersville
FREE Admission
This delightful artist market will feature mixed-media arts, boutique-style clothing, tons of craft vendors, salvage items, home decor, seasonal plants, food trucks, live music, and so much more.
Repticon
June 3-4, 2023
Holiday Inn, Johnson City
$11/adult, $6/child
At this reptile and exotic animal expo, you can see live animals from around the world and purchase a variety of pets.
FREE Fishing Day
June 10, 2023
Tennessee State
There is no fishing license required to go fishing on this day. This means it's a great time to try out a new hobby.
Abingdon Fiddlers Convention
June 9-10, 2023
Washington County VA Fair Grounds, Abingdon
$15/adults, $3/ages 13-17, under 12 FREE
Watch amateur fiddlers play and compete for various prizes. There is no registration fee for competing in the competition, but standard admission charges still apply.
Hawkins County Family Festival
June 9-11, 2023
Three Bulls Farm, Bulls Gap
FREE Admission
Come on out to Hawkins County to enjoy food and craft vendors, live music, a cruise-in, a kids' zone, and so much more!
Summer Art Show
June 9-25, 2023
Sycamore Shoals State Historic Park, Elizabethton
FREE Admission
This multimedia art exhibit showcases local artists. Works will be up for judging and will also be available to purchase.
Famous Character Meet and Greet
June 15, 2023
Johnson City Public Library
FREE Admission
Meet and greet some of your favorite characters including Spiderman, Woody, Rapunzel, and more. There will also be photo ops and fun activities.
Historic Basket Weaving for Beginners
June 16, 2023
David Crockett Birthplace State Park, Limestone
$15 per person
Learn all about historic basket weaving techniques and make your very own basket.
Rhododendron Festival
June 17-18, 2023
Roan Mountain State Park
This flower-themed festival will have a variety of arts and crafts vendors, live music, and plenty of food.
Relay Hope Fest
June 17, 2023
Greene County Fair Grounds, Greeneville
FREE Admission
At this charitable festival, guests can shop from a variety of vendors, pop-up boutiques, and food trucks. There will also be fun fashion shows.
This event is a fundraiser for the American Cancer Society.
Juneteenth Celebration
June 17, 2023
Bicentenial Park, Greeneville
FREE Admission
Celebrate African American history and learn about the significance of Juneteenth. There will also be a variety of vendors, kids' activities, food trucks, and more.
The kids' zone will feature oversized yard games, arts and crafts, inflatables, face painting, and a fire truck.
Orchestra in the Park
June 24, 2023
Cumberland Square Park, Bristol
FREE Admission
Enjoy a free outdoor orchestra performance from Symphony of the Mountains. This event aims to shine a light on regional and country-wide homelessness.
Summer Solstice Festival
June 24-25, 2023
Tipton Haynes State Historic Site, Johnson City
Come celebrate the longest day of the year with the Appalachian Highlands Celts.