School is out, summer is finally here, and local fun is calling your name. With so many things to do in Knoxville in June, you'll be able to make epic family memories all month long.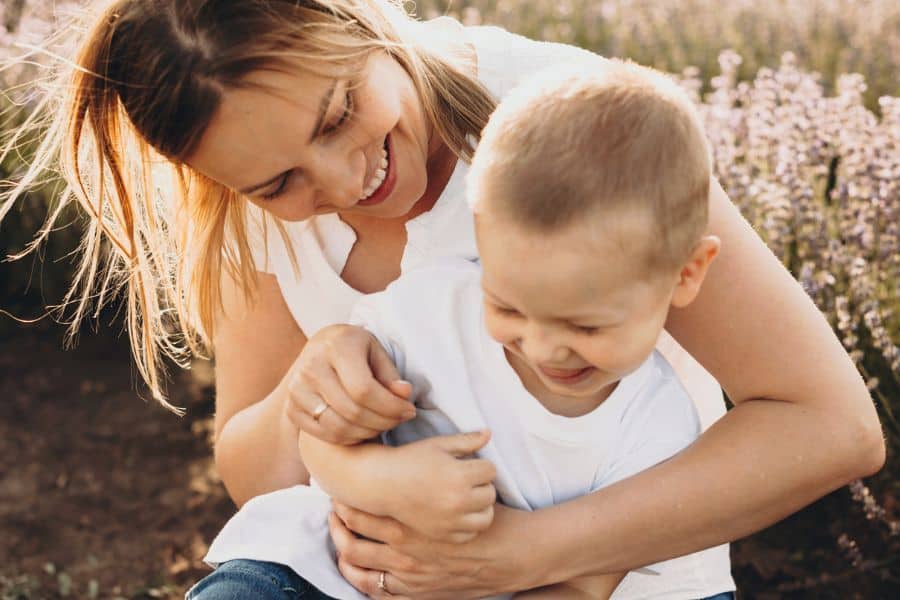 For your convenience, this post may contain various affiliate links. As an affiliate, and as an Amazon Associate, I earn from qualifying purchases. View the disclosure page for more information.
Related Read: 30 BEST Things to Do in Knoxville TN
Things to do in Knoxville in June
U-Pick Lavender Farms
June is typically the time when local lavender varieties are in full bloom. Find your favorite lavender farm here.
While some farms may offer later blooming varieties, the pickin's are honestly slim after June. So, don't procrastinate with this activity or you might miss your chance.
U-Pick Blueberries
Towards the middle to end of the month, our local pick-your-own blueberry farms will be open for business.
If you can't make it this month, don't worry. Peak ripening season will last through July.
Synchronous Fireflies
So, you didn't get picked for the synchronous firefly lottery. Is all hope lost? Of course not. Fireflies are living creatures. No one can predict their mating window with 100% accuracy.
A couple of days before or after the big park event, get a group together and visit Elkmont on your own. While there are no guarantees, chances are great that you'll still see a fantastic show.
Alternatively, you can also check out the Molly Branch firefly experience, which offers multiple dates in mid-June. There is no lottery required.
Free Outdoor Concerts
Of course, all those free outdoor concerts will keep going on all summer long.
Super Swimming Spots
As the heat ramps up, why not check out one of our fantastic swimming holes like Meade's Quarry or The Cove?
If you're a little more traditional, you can always opt for a relaxing day at the public pool or splash pad.
Knoxville June Events
Rhinestone Fest
June 2-4, 2023
Old City, Knoxville
FREE Admission
This quirky festival has a Dolly Parton theme and guests are encouraged to come in their best Dolly outfits. It will have all your favorite festival features like food, music, and games, but all with a Dolly theme.
Tastes of the Smokies
June 3, 2023
Great Smoky Mountain Heritage Center, Townsend
$125 per person
This food festival is a fundraiser for the museum and will feature Appalachian-themed fare from a variety of local restaurants. There will also be themed cocktails and drinks.
Guests will also get exclusive access to the museum and living history presentations.
Tennessee Statehood Day
June 3, 2023
Various Locations
FREE Admission
Statehood Day celebrates the state of TN and many of our local historic sites have free open houses on this day.
Marble Springs is having a large festival with vendors, food trucks, games, and more. But, plenty of other sites are hosting events too including:
Bike, Boat, Brew, and Bark Festival
June 3, 2023
Volunteer Landing, Knoxville
FREE Admission
This is one of Knoxville's most unique annual festivals. It celebrates Knoxville's Urban wilderness with unique events like guided hikes and outdoor yoga classes.
Several nearby museums will also be offering free admission during the festival.
Lenoir City Arts and Crafts Festival
June 3-4, 2023
Lenoir City Park
FREE Admission
This HUGE festival features over 180 artisan craft vendors from all over the southeast United States. There will also be music, food trucks, games, and more.
Kida'riffic Fun in the Park
June 7 – July 26, 2023 (Wednesdays only)
Locations Vary
FREE Admission
Every Wednesday in June and July the city will be hosting fun and free crafting events for kids ages 2-12. The crafts will be set up at a different park each week. You can view the full schedule here.
Vintage Market Days
June 9-11, 2023
Knoxville Expo Center
$5-$20

This vintage-themed vendor fair will also have live old-timey music to help set the vibe.
Family Farm Day
June 17, 2023
6736 Morganton Road, Greenback
FREE Admission
Needing some more animals for your family farm? You'll find tons of options here. There will also be a regular farmers' market with produce, honey, and more.
Kids' USA Cycling Olympic Day
June 24, 2023
Safety City, Knoxville
FREE Admission
Families will get to meet Olympic cyclists face-to-face and kids will have the opportunity to participate in a fun bike race.
Open Streets 2023
June 4, 2023
Downtown North Knoxville
FREE Admission
Visitors can walk or bike a fun downtown loop with vendors, food trucks, games, and more.
Second Sunday Art Activity
June 11, 2023
Knoxville Museum of Art
FREE
Second Sunday activities will resume in July. The museum is closed for a couple of weeks due to construction.
Lavender Festival
June 17, 2023
Jackson Square, Oak Ridge
FREE Admission + Paid Extras
This gorgeous festival features tons of fresh lavender, lavender crafts, lavender beauty products, and lavender baked goods. There will also be live music, kids' activities, and food trucks.
You can also sign up for a wine tasting or a special lavender-themed lunch for an added fee.
Dr. Martin Luther King Jr. Memorial Parade
Chilhowee Park
June 19, 2023
FREE
This MLK Day parade begins in Chilhowee Park and ends at Dr. Walter E. Hardy Park.
Smoky Mountain Quilt Show
June 23-24, 2023
Knoxville Expo Center
$10 for ages 12 and up, under 12 is FREE
This popular quilt show will feature quilt makers, supply vendors, live quilting demonstrations, and a quilt scavenger hunt for the kids.
Show Me Reptile Show
June 17-18, 2023
Knoxville Expo Center
$8-$20
Looking for a unique pet lizard or a snake? You don't want to miss this show. There will also be non-reptile exotics as well.
Summer on Broadway
June 23-24, 2023
Downtown Maryville
FREE
This popular street festival will feature craft and food vendors, DockDogs competitions, kids' activities, live music, and more.