With warm weather creeping in, the mountains are finally coming alive with concerts, festivals, markets, and more. So gather the family and head on out to enjoy one of these fun things to do in Tri-Cities TN in May.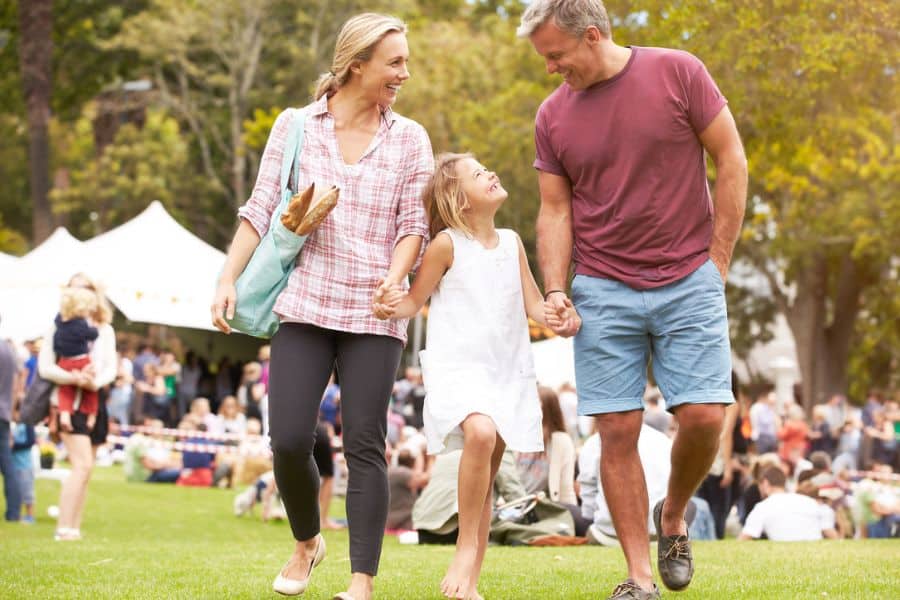 Things to Do in Tri-Cities TN in May
Public Pools Opening Day
Right around Memorial Day, the public pools will officially be open for the summer.
Splash Pads Opening Day
Memorial Day is usually when local splash pads open as well. Another perk is that many of them have free admission.
FREE Outdoor Concerts
Several free outdoor concert series are starting in May, including Jonesborough's Music on the Square, Kingsport's Twilight Alive, and Elizabethton's Covered Bridge Jams.
Brights Zoo
Before it gets too hot, you might want to plan a visit to Brights Zoo.
Early Discounts For Homeschool Registration
May is typically the last month you can score pre-registration discounts on local umbrella schools. Whether you are a newbie or an old hat, you may as well save money while you still can.
May Events in Tri-Cities TN
Storytime in the Park
Thursdays in May 2023
Johnson City Public Park
FREE
As long as weather permits, kids can enjoy a free storytime event in the Adventure Area across from the library.
Yoga in the Park
Sundays in May 2023
Jimmy Neil Smith Park, Jonesborough
FREE
This relaxing outdoor yoga series runs all the way through September.
Arts in Action Festival
May 6, 2023
Downtown Elizabethton
FREE
At this interactive art festival, guests can participate in a photo scavenger hunt, a community canvas art project, and more. There will also be live dance, theater, and storytelling performances.
Art Struck Festival
May 6, 2023
The Pavillion at Founders Park, Johnson City
FREE
This local artists' festival will have tons of hands-on activities for the entire family, including sculpture assembly, printmaking, a chalk art competition, and wand making, There will also be art on display from local students and artists.
Bird Walk
May 6, 2023
Sycamore Shoals
FREE
It's the migratory season, which makes it a great time to look for birds with like-minded friends.
Great Outdoors Festival
May 6, 2023
Downtown Erwin
FREE
This nature-themed festival will have an interactive kids' zone, a critter show, and tons of outdoor vendors. Of course, there will also be food trucks and live music.
Springtime in Haynesville: Civil War Reenactment
May 6, 2023
Tipton Haynes State Historic Site
$6/adults, $3/children
At this reenactment, Union and Confederate soldiers will battle for the fate of East Tennessee.
Spring Cupcake Family Class
May 11, 2023
Atlas Culinary Concepts, Kingsport
$25 Per Person
At this fun parent-and-me cooking class, families will make delicious cupcakes from scratch.
Storytime and Paint It
May 13, 2023
Into the Fire, Johnson City
$15 per child
At this kid-centered pottery painting event, guests will enjoy a fun pig-themed snack, listen to the book If You Give a Pig a Party, and paint thier very own piggy banks.
Youth Trout Tournament
May 13, 2023
Roan Mountain State Park Amphitheater
FREE
Kids ages 4-14 are invited to show off thier fishing skills at this free youth trout tournament. Catches will be judged and multiple prizes will be awarded. Preregistration is required.
Wood Projects Family Night
May 13, 2023
AR Workshop, Bristol
Cost Varies
At this unique maker event, families can work together to create an oversized wood project. You get to keep the finished product and there are various options to choose from.
Picnicking With History
May 13, 2023
Knob Creek Historical Museum, Johnson City
$30 per person
Your ticket includes a history tour, museum admission, and a boxed lunch from Main Street Cafe.
Wayne Scott Strawberry Festival
May 20, 2023
Downtown Unicoi
Enjoy all the delicious strawberry-themed food you can imagine. Plus shop from local arts and crafts vendors and enjoy live entertainment.
Iris Festival
May 20-21, 2023
Downtown Greenville
FREE Admission
The Iris Festival has tons of events including a 3-mile walk, bike ride, car show, beer tastings, and axe throwing. There will also be over 150 vendor tents and food trucks.
Siege at Fort Watauga
May 20-21, 2023
Sycamore Shoals State Park
FREE
Watch colonial and Cherokee reenactors depict this historic siege. There will also be period vendors on-site.
DIY Perfume Make-and-Take
May 28, 2023
Borden Park, Kingsport
$20
The price for this kid-friendly event includes 2 bottles and perfume-making supplies. You must pre-register by May 19th.