One of the easiest ways to homeschool in TN is by using one of our many umbrella schools. In Tennessee, umbrella schools serve as homeschool facilitators. Instead of reporting to your zoned school district, you will report directly to the umbrella school.
All umbrella schools are religiously affiliated, though most do not require a statement of faith.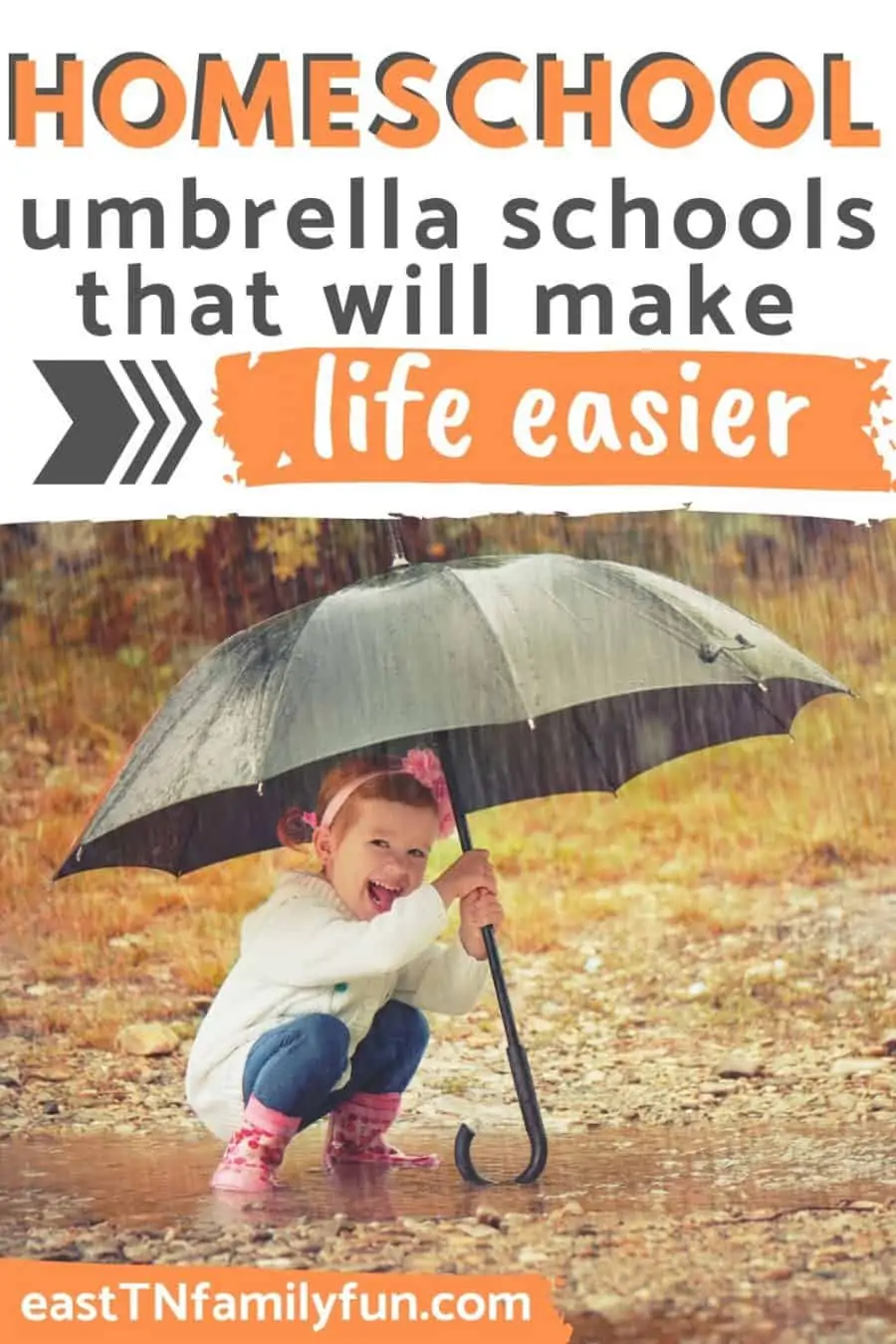 Benefits of Using Umbrella Schools in Tennessee
In most cases, umbrella schools take care of registering your family as homeschoolers with your zoned school district. They also send in your attendance report at the end of the year.
Many umbrella schools also provide academic counselors who will help guide parents in choosing curricula or in finding services for struggling students.
For high schoolers, the umbrella school counselors will help to ensure that your child takes all the necessary classes to qualify for graduation. They will also keep you informed of scholarship opportunities, volunteer opportunities, and more.
Another bonus is that many umbrella schools do not require any standardized testing.
Umbrella schools also allow families the freedom to choose their own curricula each year. This means you can choose the resources that will best meet your individual family's needs.
In contrast, independent homeschoolers who register directly through their zoned school districts receive little if any academic guidance or support and are required to participate in standardized testing.
The Benefits of Using an Umbrella Associated with a Brick and Mortar School
Throughout the state, many of our Christian schools offer an umbrella school option. Going this route has a variety of benefits and drawbacks.
In many cases, the benefits include having access to sports teams, field trips, social events, graduation, dances, enrichment classes, and more.
The drawback is that most umbrellas associated with Christian schools do require standardized testing. Some even require that you use a specific curriculum.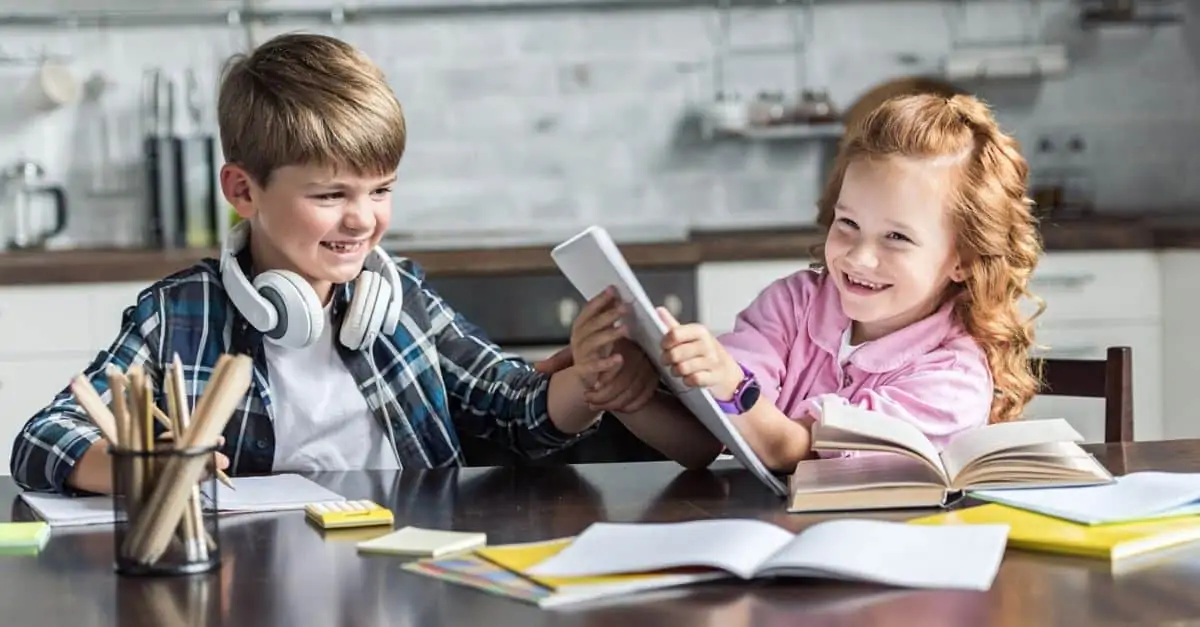 A-Z Homeschool Umbrella Schools in Tennessee
As you read through this comprehensive list, keep in mind that no one school will be perfect for every family. Visit some of the different websites and see what feels right to you.
Most of the schools below are simple umbrellas. They offer support, report to your zoned school district on your behalf, and not much else.
Some of the umbrella schools offer additional benefits like co-op classes, sports teams, hybrid schools, or online private schools that provide a complete education package.
*Policies are subject to change, so please verify all policies with your chosen umbrella school.
1. Aaron Academy
Gallatin, TN
(615) 452-4700
https://www.aaronacademy.com/
simple umbrella
no specific curriculum is required
standardized testing is required for high school only
2. AliYah Academy
Morristown, TN
(865) 297-6940
https://www.aliyahacademy.com/
simple umbrella
no specific curriculum is required
no standardized testing is required
3. Axis Academy
Maynardville, TN
https://www.axisacademy.org/
umbrella + online courses
no specific curriculum is required
no standardized testing is required
4. Berean Christian
Knoxville, TN
(865) 521-6054
https://www.bereanchristian.org/
umbrella + sports
no specific curriculum is required
standardized testing is required for all students in grades 2-12
5. Brightworth Academy
Knoxville, TN
(865) 244-5691
https://brightworthacademy.com/
simple umbrella
no specific curriculum is required
no standardized testing is required
6. Choice Satellite School
Hohenwald, TN
(931) 796-7689
https://www.facebook.com/choicehomeschoolprogram
simple umbrella
must use a pre-approved curriculum
standardized testing is required yearly
7. Chestnut Ridge Academy
Fayetteville, TN
(931) 227-7391
https://www.chestnutridgeacademy.org/
umbrella + co-op classes
no specific curriculum is required
no standardized testing is required
8. Christian Academy of Oak Ridge
Oak Ridge, TN
(865) 481-2519
https://www.facebook.com/ChristianAcademyOR/
9. Christian Academy of Knoxville
Knoxville, TN
(865) 690-4721
https://www.facebook.com/cakhomeschool
umbrella + swim team, lacrosse, and band
no specific curriculum is required
standardized testing is required for grades 3,5,7, 10 & 11
10. Comenius School by Franklin Classical
Franklin, TN
(615) 595-5337
http://www.thecomeniusschool.com/
umbrella + sports, social events, and more
no specific curriculum is required
standardized testing is strongly encouraged, but is not required
11. Crossroads Christian Academy
Lenior City, TN
(865) 986-9823
https://www.ccatn.com/
umbrella only option (no specific curriculum required)
hybrid school option (2 home learning days per week, specific curriculum required)
standardized testing is required for all students
12. Cumberland Christian Academy
Knoxville
(865) 208-1168
http://www.cumberlandchristianacad.org/
umbrella only
no specific curriculum is required
standardized testing is required in grades 3, 5, 7 & 9-12,
13. Daniel 1 Academy
Cookeville, TN
(877) 797-4860
https://d1academy.org/
umbrella only option (no specific curriculum required)
online private school option (must use assigned curriculum)
correspondence option (assigned curriculum, students turn in ALL work to the academy via mail)
standardized testing is required for high school only
14. Family Christian Academy
Old Hickory, TN
(615) 847-3998
http://www.familychristianacademy.com/
umbrella only option (no specific curriculum required)
online private school option (assigned curriculum)
on-site enrichment classes
no standardized testing is required
15. Family Christian of East TN
Locations in Knoxville, Chattanooga, Tri-Cities
(865) 689-1313
http://www.fcaeast.com/
umbrella school + co-op classes and field trips
no specific curriculum is required
standardized testing is required in grades 3, 6, 9, 10, 11, & 12
16. The Farm School
Summertown, TN
(931) 269-903
https://thefarmschool.community/
simple umbrella + on-site nature and farm co-op classes
no specific curriculum is required
standardized testing is not required
17. Franklin Christian Academy
Franklin, TN
(615) 599-9229
https://www.franklinchristianacademy.org/
umbrella + sports, fine arts, social events, and more
no specific curriculum is required
standardized testing is optional
18. FC Boyd Christian School
McMinnville, TN
(931) 473-9631
https://sites.google.com/site/boydchristianschool/
umbrella + sports, social events, and field trips
no specific curriculum is required
standardized testing is required in grades 6-11
19. Gateway Christian Schools
Memphis, TN
(901) 454-1606
https://www.facebook.com/gatewaychristianschoolstotalhomeeducation/
umbrella with an optional extension program
no specific curriculum is required
no standardized testing is required
20. Grace Christian Umbrella
Franklin, TN
(615) 591-3017
https://www.gcalions.com/apps/pages/umbrellaprogram
umbrella + field trips (no sports, music, or class participation)
no specific curriculum is required
no standardized testing is required
21. Heritage Christian Academy
Mt. Juliet, TN
(615) 754-7946
https://www.facebook.com/heritagechristianacademymtjuliet/
umbrella + co-op classes, social activities, field trips, and more
no specific curriculum is required
standardized testing is not required
22. Heritage Covenant Schools
Lobelville, TN
(877) 239-2505
all ages umbrella + group classes for high schoolers
no specific curriculum is required
no standardized testing is required
23. HomeLife Academy
Jackson, TN
(888) 560-0774
https://homelifeacademy.com/
simple umbrella
no specific curriculum is required
no standardized testing is required
24. Honor School *$20 Enrollment*
Nashville, TN
865-346-8224
https://www.honorschooltennessee.com/
simple umbrella
no specific curriculum is required
no standardized testing is required
25. Jesus Only Academy
Nashville, TN
(615) 242-6216
https://www.jesus-only-academy.com/
umbrella + optional enrichment classes
26. King's Academy
Seymour, TN
(505) 818-7761
homeschool.thekingsacademy.net/
umbrella + sports, drama, music, social events, and field trips
no specific curriculum is required
annual standardized testing is required for grades 1-12
27. Macon Christian
LaFayette, TN
(615) 666-8131
https://www.facebook.com/Macon-Christian-Academy-117578391590779/
umbrella + on-site bible classes, field trips, and social events
no specific curriculum is required, but must meet moral guidelines
standardized testing is required for grades 3, 5, 7, & 9
28. Maryville Christian
Maryville, TN
(865) 681-3205
https://www.maryvillechristianschool.org/
umbrella + sports, music, drama, social events, field trips, and more
highschool students are allowed to take up to 3 on-site classes per year
no specific curriculum is required
standardized testing is required annually
29. New Hope Academy
Blountville, TN
(423) 279-9797
https://www.facebook.com/newhopeacademy/
umbrella only
no specific curriculum is required
standardized testing is required in grades 4, 7, 9, 10, 11, & 12
30. Paideia Academy
Knoxville, TN
(865) 670-0440
https://paideiaknoxville.org/homeschool/
umbrella + sports, social events, and field trips
no specific curriculum is required
standardized testing is required
31. Rhea County Academy
Dayton, TN
(423) 775-2826
https://www.facebook.com/RheaCountyAcademy/
umbrella + sports, field trips, and social events
each child may attend up to 2 on-site classes per semester
no standardized testing is required
32. River's Edge Christian Academy
Knoxville, TN
(865) 212-5575
https://www.facebook.com/RECAKnoxville/
umbrella with tiered levels of support (no specific curriculum required)
optional participation in band, PE, science fairs, social events, and more
optional hybrid program with on-site classes 3 days a week (assigned curriculum)
standardized testing is required in grades 2-9
33. Riverside Christian Homeschool Umbrella
Fayetteville, TN
(931) 933-7907
http://www.riversideumbrella.org/
umbrella + social activities, sports, and more
no specific curriculum is required
standardized testing is not required
34. SailAway Learning Academy
Kingston, TN
(865) 376-7005
https://www.sailawaylearning.com/
umbrella + optional MicroSchool
no specific curriculum is required
standardized testing is not required
35. Silverdale Homeschool
Chattanooga, TN
(865) 376-7005
https://sites.google.com/silverdaleba.org/silverdale-homeschool/home_1
umbrella + enrichment program, music lessons, art lessons, optional online classes
no specific curriculum is required
standardized testing is not required
36. Temple Baptist Academy
Powell, TN
(865) 938-8181
https://www.facebook.com/templebaptistacademypowell/
umbrella + sports, PE, music, field trips, science fairs, bible, and fine arts
students may be eligible to take some on-site academic classes
no specific curriculum is required
standardized testing is required
37. Trinity Christian Academy
Knoxville, TN
https://www.tcaknox.org/umbrella
umbrella + co-op classes
no specific curriculum is required
standardized testing is required for grades 2-12