May has finally arrived and summer vacation is right around the corner. Thankfully, you don't have to wait for summer to start having awesome family adventures. With so many fantastic things to do in Chattanooga in May, the fun can start right now!
This list contains a variety of fun activities, festivals, performances, and attractions in Chattanooga and the surrounding areas. Whether you like to stay completely local or venture a little further out, you'll find plenty of choices below.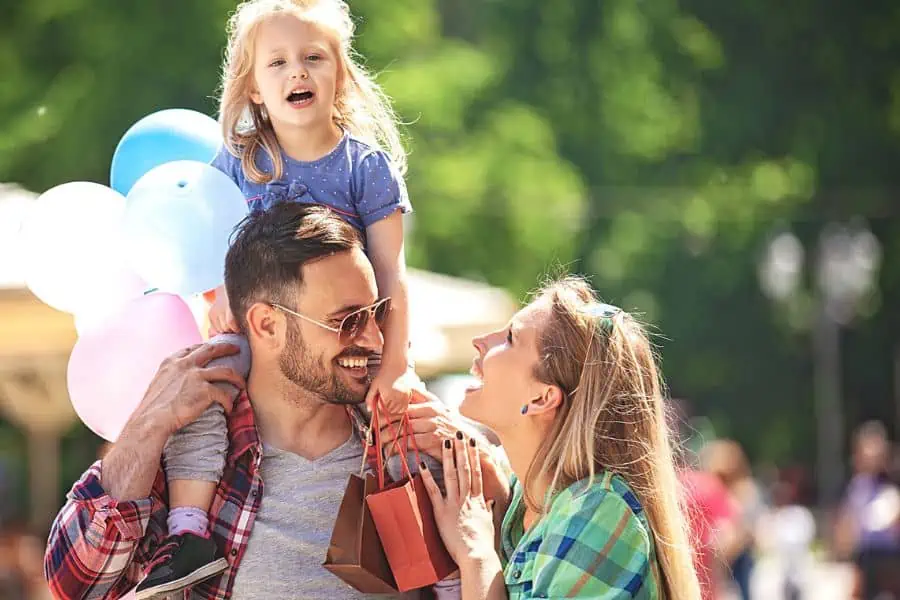 Things to Do in Chattanooga in May
FREE Outdoor Concerts
Some of the free outdoor concert series start in May, including Nightfall and the concerts at the Chattanooga River Market.
Public Pools Opening Day
Around Memorial Day each year, our local public pools finally open for the season. This means May is a great time to plan your first visit.
You know the kids won't mind if the water is still cold.
Splash Pads Opening Day
Our local splash pads also open sometime around Memorial Day. Even better, most are completely free to enjoy.
Chattanooga Zoo
May is a great time to plan a visit to the Chattanooga Zoo before it gets too hot.
Early Discounts For Homeschool Registration
If you are planning to homeschool, don't forget that May is usually the last month for pre-registration discounts on local umbrella schools.
May Events in Chattanooga and Beyond
Family Day
Multiple Dates
Painting With a Twist, Chattanooga
Throughout the month, Painting with a Twist will offer a variety of canvas classes with simpler designs that are easy enough for kids to create. These classes make great parent-and-me dates.
Scenic City Shakespeare in the Park
Fridays and Saturdays in May 2023
Greenway Farm Conference Center, Chattanooga
FREE Admission + VIP Extras Available
View a live adaptation of As You Like It by Shakespeare.
Bunny Hop
May 5, 2023
First Horizon Pavillion, Chattanooga
Bring the kiddos out for arts and crafts and a unique petting zoo with bunnies, baby chicks, lambs, and baby goats. There will also be face painting, sweet treats, karaoke, a photo booth, and more.
This is a fundraiser benefiting the Chambliss Center For Children.
Cirque de la Symphonie
May 6, 2023
Soldiers and Sailors Memorial Auditorium, Chattanooga
$13-$90 Based on Chosen Seat

This performance is a stunning combination of cirque and symphony. The audience will get to see acrobats, strongmen, contortionists, jugglers, dancers, ariel flyers, and more.
Campfire Concert Series
May 6, 2023
Reflection Riding Arboretum
$35 for ages 11 and up, kids ages 10 and under are FREE
Enjoy live music by fire, s'mores, and 2 drinks. Bring your camp chairs to enjoy the show.
Chattanooga Bacon Festival
May 6-7, 2023
Camp Jordan, East Ridge
FREE Admission
The Chattanooga Bacon Festival will feature over 150 vendors. There will also be food trucks, inflatables, a petting zoo, pony rides, train rides, live entertainment, and more!
Chattanooga Strawberry Festival
May 7, 2023
First Horizon Pavillion, Chattanooga
FREE Admission
Enjoy all the strawberry treats you can possibly imagine including chocolate-covered strawberries, fresh strawberry lemonade, strawberry short cake, strawberry salsa, and more. There will also be vendors with strawberry-themed arts and crafts.
Live jazz music will be provided by local area middle high school bands.
Tennessee Strawberry Festival
May 9-13, 2023
Downtown Dayton
FREE Admission
This huge strawberry festival will have tons of strawberry-themed food and craft vendors, a strawberry pageant, a strawberry parade, live entertainment, a strawberry pancake breakfast, kids' activities, and more!
Miss Nelson Is Missing
May 12-21, 2023 (Fridays, Saturdays, & Sundays only)
Chattanooga Theatre Centre
$13/adults, $10/children
In this child-friendly stage performance, Miss Nelson's unruly class is in for a rude awakening when they meet thier new substitute teacher Viola Swamp. The play was adapted from the classic children's book of the same name.
Metrotham Con
May 12-14, 2023
Chattanooga Convention Center
$40-$200
This is a multi-fandom convention with ton of guests from your favorite shows. There will also be cosplay actors, photo ops, and VIP experience packages. Come dressed to impress.
Walk, Run, Pedal, Jamz Festival
May 13, 2023
Coolidge Park, Chattanooga
FREE Admission
Come on out to the Walk, Run, Pedal, Jamz, Festival to enjoy food trucks, arts and crafts vendors, a kids' zone, live music, charity runs, and more.
Spring Bloom Festival
May 20-21, 2023
Marion County Park, Jasper
FREE Admission
The Spring Bloom Festival will feature a variety of arts and crafts vendors, food trucks, a car show, and a BBQ competition.
Jurassic Quest
May 26-29, 2023
Chattanooga Convention Center
$22 per person
Come face to face wit life-sized animatronic dinosaurs.
Little Owl Fairy House Festival
May 27, 2023
900 N. Sanctuary Rd, Chattanooga
$6/adults, $3/kids
This festival will feature a child's 5k event, vendors, and live music. There will also be a magical fairy house trail lined with fairy houses created and donated by local community members.
Street Food Festival
May 28, 2023
First Horizon Pavillion, Chattanooga
FREE Admission
The area's best food trucks will all be gathered together in one place at May's tastiest event. This is a great opportunity to DIY a food truck tasting tour.
Did we miss one of your favorite things to do in Chattanooga in May? Please send us the details so we can add it to the list.