Soak in the peace of a lazy summer day by visiting one of these fantastic farms for blueberry picking near Knoxville TN. From the thrill of the search to finally tasting those deliciously ripe berries, your perfect summer adventure is just a short drive away.
Not only is berry picking a fun way to spend the morning, but it's a great way to teach the kiddos about farming and where their food comes from.
With 10 different farms nearby, it's easy to support our local farmers.
Throughout the growing season, there are also a variety of other crops available for a fruit-picking adventure near Knoxville.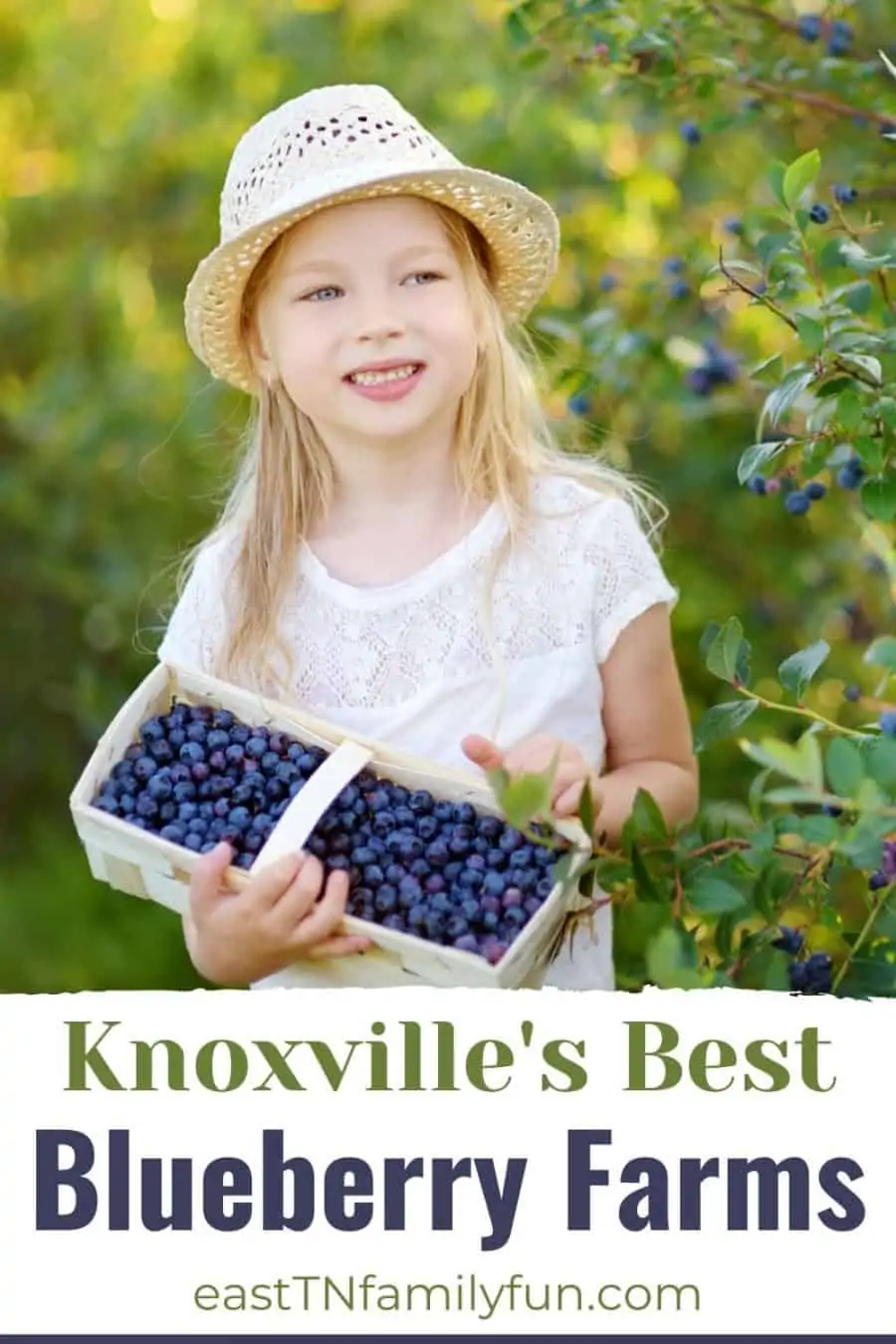 For your convenience, this post may contain various affiliate links. As an affiliate, and as an Amazon Associate, I earn from qualifying purchases. View the disclosure page for more information.
You May Also Like
Farms for Blueberry Picking Near Knoxville TN
Beauchene's Berry Farm
9020 Bluegrass Road, Knoxville
(865) 693-4221
Here you can pick blueberries, blackberries, and a variety of fresh vegetables.
Falls Blueberry Farm
111 Harmon Road, Maryville
(865) 982-3457
This farm specializes in u-pick blueberries.
Still Waters Farm
7004 Fairview Road, Corryton
(865) 281-0894
website
This farm is temporarily closed in 2023 due to frost that ruined most of their blossoms. This happened to them last year too, so maybe send a couple of prayers their way.
When open, this farm offers u-pick blueberries. They are also beginning to cultivate raspberries and elderberries.
Honeys Blueberry Farm
4333 Kingston Hwy, Loudon
(865) 717-9596
This farm offers pick-your-own blueberries, blackberries, and muscadine grapes. The farm advertises that they do not use chemicals on any of their crops.
Kelley Berries
352 Highway 309, Niota
(423) 507-7026
website
This popular farm specializes in blueberries, but u-pick is by appointment only. Call to book your excursion today. This a fantastic opportunity for a group or field trip.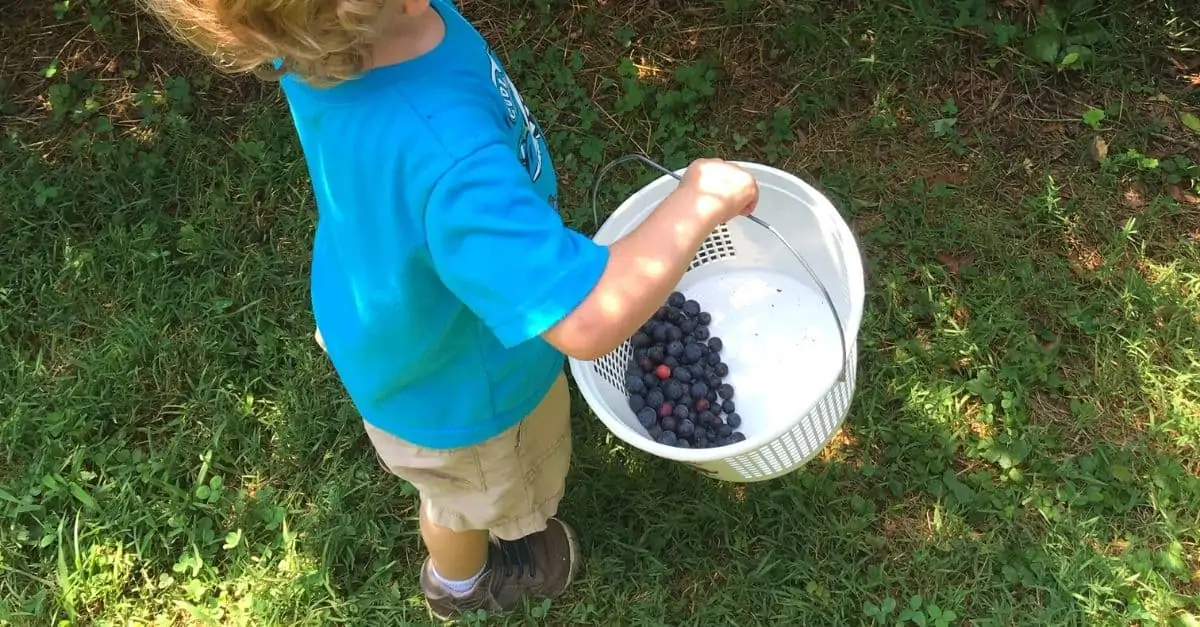 Mountain Mist Farms
722 Caney Creek Rd, Pigeon Forge
(865) 258-3276
Mountain Mist Farms offers a variety of u-pick crops, including blueberries, blackberries, raspberries, red and black currants, gooseberries, elderberries, and cherries. They also use their grapes for homemade wine!
In addition to all the pick-your-own goodies, they also produce local blackberry blossom honey and wildflower blossom honey, which they sell in their farm store.
Richesin Family Farm
6305 River Road, Loudon
(865) 680-3520
At this farm, you can pick your own blueberries, blackberries, and raspberries.
Morris Vineyard
346 Union Grove Rd NE, Charleston
(423) 479-7311
In addition to yummy pick-your-own blueberries, this farm has wine tastings. Many of the wines are made with their homegrown fruit.
Seven Springs Farm
1474 Highway 61 East, Maynardville
(865) 803-0281
In addition to a fantastic CSA, this farm also offers blueberry picking. Call ahead before coming and ask for Donna.
Buffalo Trail Orchard
1890 Dodd Branch Rd., Greeneville
(423) 639-2297
Buffalo Trail offers one of the most expansive pick-your-own selections in the area. Offerings include blueberries, blackberries, peaches, and apples.
Blueberry Picking Tips
1. Be sure to call ahead to make sure there are berries available. Sometimes popular farms have small periods where they are over-picked and are waiting for new berries to ripen.
2. The blueberry season typically runs from mid-June through late August, which is right at the height of summer heat. To stay cool during your adventure, try visiting the farm early in the morning when it first opens.
3. No matter what time you go, you are still going to be in the sun. Don't forget those sunglasses, floppy hats, and mineral-based sunscreen.
4. Unlike many other fruits, ripe blueberries tend to be mixed in with lots of unripe berries. Be prepared for a treasure-hunting adventure instead of a free-for-all.
5. If you have a spare basket or bag, be sure to bring it. Some farms charge extra if you have to take their baskets home.
Books to Share
These delightful books will make the perfect addition to your farm trip.
More East TN Family Fun