Whether it's your 1st date or your 100th date, choosing the perfect location can add a spark of magic you won't soon forget. For couples looking for romance, adventure, and everything in between, this ultimate resource for date night in Chattanooga has tons of amazing options to make your night a smashing success.
So, what CAN couples do in Chattanooga TN? Some of the best options include hiking, museums, indoor attractions, food tastings, couples classes, carriage rides, and much, much more! So dive on in to discover tons of perfect Chattanooga date ideas below!
The choices are separated into indoor and outdoor attractions to make it easy to find what you need. And of course, these are just a fraction of the fun things to do in Chattanooga.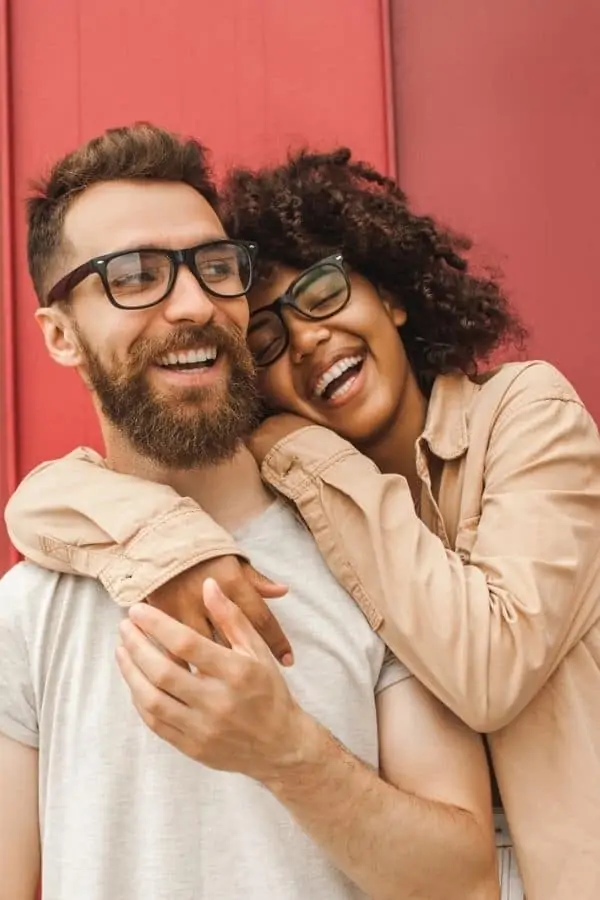 For your convenience, this post may contain various affiliate links. As an affiliate, and as an Amazon Associate, I earn from qualifying purchases. View the disclosure page for more information.
Best Ideas for an Indoor Date Night in Chattanooga
1. Mixology Classes
Learn how to make a variety of fun drinks and how to best pair them with food.
2. Pinball Museum
The Chattanooga Pinball Museum boasts a classic pinball arcade complete with fun history facts about each game. Admission is good all day so you can grab a bite to eat at one of the neighboring restaurants and come back for more gaming.
3. Brews and Board Games
Throughout the year, Game On Chattanooga hosts board game nights at several local pubs, including OddStory Brewery, Fountainhead Taproom, and more. They add new events all the time.
4. Comedy Show
Eat, drink, and laugh the night away at the Comedy Catch in downtown Chattanooga.
5. Tennessee Aquarium
The aquarium typically closes at 6 PM, which makes it a great pre-dinner activity. There are also special after-hours events hosted throughout the year. Keep an eye on the aquarium's events page to find the next one.
6. Couples Paint Night
Painting With a Twist regularly hosts special couples paint nights where the two canvases combine to form one large painting. This way you don't get stuck with duplicates.
7. Sunset Riverboat Cruise
On the Southern Belle Riverboat, you'll enjoy the stunningly scenic views of a downtown sunset over the Tennessee River. The cruise includes live music and a light snack.
There is also a gourmet burger joint on the upper level that you can visit for an additional charge.
8. Sweet and Savory Cooking Classes
At Sweet and Savory, couples will work together to prepare a gourmet meal with entrees like crab cakes, rack of lamb, tapas, and much more. Of course, you will be guided by a trained chef the entire way. Once the meal is finished, you get to enjoy your masterpiece.
9. Dance Classes
Try your hands at swing dancing, salsa, and more at Dance Tonight Chattanooga.
10. Romantic Train Ride With a View
From spring through fall, the Tennessee Valley Railroad offers weekend dinner train rides that make the perfect Chattanooga date night.
11. Immerse Yourself in Music History
The new Songbirds Museum boasts a variety of interactive exhibits that aim to teach visitors about the science and history of music. There is a special focus placed on Chattanooga's rich musical history.
In addition to the exhibits, there are also live music events scheduled throughout the year.
12. Downtown Food Tour
Rock your taste buds on a magical journey of restaurant hopping with Chatt Taste Food Tours. Your tour includes samples from a variety of popular restaurants, in the neighborhood of your choice.
13. The Gardens at Rock City
Rock City is a great place to grab dinner and have a little fun all in 1 place. With a gorgeous waterfall, stunning botanical garden, unique rock formations, raptors exhibit, and an exciting swinging bridge, there will be plenty to keep you entertained.
14. Hunter Museum of American Art
When it comes to Chattanooga date ideas, this popular art museum is a great weekday option. The museum stays open late on Thursdays.
In addition to the regular exhibits, couples can enjoy special classes like art yoga, create and sip events, and more.
15. Chattanooga Choo Choo
From winter ice skating and outdoor summer concerts to delicious restaurants and train car hotel rooms, the Choo Choo is a date night hot spot all year long.
16. Brewery Tours
Sample hot menu items at the city's best breweries on an exciting ChattaBrew Tour.
17. Indoor Rock Climbing
High Point Climbing is the perfect location for an adventurous night on the town. They stay open late so you can schedule your climb for either before or after dinner.
18. The Tivoli Theatre
This gorgeous and historic downtown theatre hosts Broadway plays, live music, and classic cinema events throughout the year. This is the best place to view seasonal favorites like The Rocky Horror Picture Show and It's a Wonderful Life.
19. Roller Derby
This fast-paced contact sport is sure to thrill and delight. Grab concessions at the game or head out to a restaurant on the way home.
20. Wine Tasting
Lookout Winery and Wood Fired Pizza offers sweeping mountain views and a delicious assortment of 18 different wines. As an added bonus, they also offer a pizza tasting where you can try an assortment of gourmet options.
21. Board and Brush
At this unique arts and crafts venue, couples can choose from tons of woodworking projects like making wooden signs, decorating crates, and so much more!
22. Support Your Local Cat Cafe
The Naughty Cat Cafe is a great place to get lost in conversation while you sip coffee and pet adorable cats.
23. Old Fashioned Roller Skating
Don't underestimate the fun to be had at our local roller rinks. This super affordable option offers fun and kitschy additions like limbo competitions, musical chairs, and more! Of course, activities will vary depending on the night.
24. Axe Throwing
Try your hand at this fun and exciting game of skill. Though there will be a learning curve, by the end of your hour-long session, you're sure to have gained some mad skills. With several locations to choose from, axe throwing is a convenient date night option for couples young and old.
25. Escape Room
These themed interactive adventures leave you locked in a room (literally) with hidden clues you have to follow to unlock the door before time runs out. There are multiple facilities to choose from in the area and they all change up their rooms periodically to keep things fresh.
26. Ignis Glass Studio
For a unique date idea that comes complete with its own keepsake, you can make make your own blown glass ornaments at iGNis Glass Studio.
27. Make Your Own Pottery
Go beyond paint-your-own and try throwing your own pottery instead. 1-time beginner classes are held on Saturday nights at Scenic City Clay Arts.
28. Ice Skating
During the winter months, Ice on the Landing is a great place to make seasonal memories. This open-air rink is one of the most romantic locations in town.
29. Pool and Arcade Games
At Chattanooga Billiard Club, they have more than just pool tables and alcohol. They also have an entire section of arcade games to help you and your date laugh and play the night away.
The arcade games are only available at the Jordan Drive location.
30. Chef Tasting Dinner
At Easy Bistro, dinner is severed as a family-style tasting menu, so you can sample a variety of different options with your honey. You can choose as many items as you wish.
31. As Seen on TV Food Tour
DIY your own food tour to visit all the Chattanooga restaurants featured on TV. Aretha Frankensteins, City Cafe Diner, and the Back Inn Cafe were all delicious enough to be featured on Rachel Ray's popular show $40 A Day.
32. Karaoke
Combing America's love for chicken wings and karaoke bars, Sing it or Wing it is one of the quirkiest Chattanooga date ideas.
33. Line Dancing
Hit Westbound Bar for a fun night of country music, line dancing, and of course, plenty of drinks. You can even get free lessons on Friday nights.
34. Support Local Artists
It's worth planning a weekday date to enjoy the fantastic open mic night at Tremont Tavern. It's a great way to support local up-and-coming artists.
35. Cosmic Bowling
You can't go wrong with a classic like cosmic bowling. With several bowling lanes around town, it's convenient AND fun!
36. Yoga
If you have kids, catching a yoga class together is a great deal. Many timeslots have childcare included.
37. Stained Glass Classes
Artsy couples will love the beginners' classes at Reflections Gallery's Stained Glass Studio. If you fall in love with the craft, there are tons of intermediate and advanced level classes you can progress towards together.
38. Whiskey Tasting
Whiskey enthusiasts will love the tasting tour at Chattanooga Whiskey Experimental Distillery. Not only do you get to taste a variety of whiskey, but you also get a full behind-the-scenes tour of the distillery.
39. Couples Massage
If there's one thing at the spa that any man will enjoy, it's definitely a massage. A Better You Day Spa is just one of the many local places you can schedule a couples massage today.
40. Trampoline Park
Bring out your inner child at Defy Chattanooga trampoline park and ninja warrior course.
41. Arial Arts Classes
At Inversions, you can dip your toe in the water of all things circus, including trapeze classes, acrobatics, and much more. The latest classes at this studio are over at 7 PM, which makes this a great pre-dinner activity.
42. Ruby Falls
Ruby Falls boasts the tallest underground waterfall in the entire US. There are also cute shopping and dining options on-site to help you extend the fun.
43. Stay the Night in a REAL Haunted Hospital
Old South Pittsburg Hospital is known as one of the most haunted buildings in the state. They offer overnight excursions that include dinner, breakfast, and the use of high-tech ghost-hunting equipment. Best of all, it's just 40 minutes from downtown.
44. Make Herbal Remedies
For crunchy couples, The Chattery hosts a varied selection of weekend workshops that teach you how to make your own herbal skin care products, brew medicinal teas, and more.
45. Learn a New Skill for Fishing
Love to fish? Try a fun fly-tying class together at The Hatch Outfitters.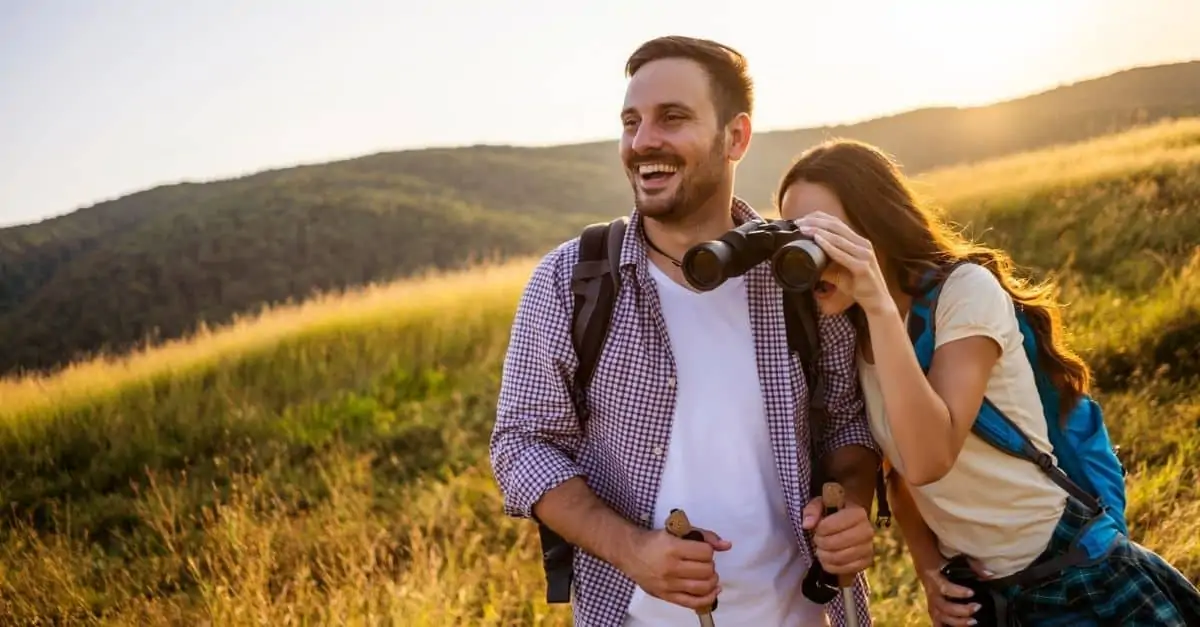 Outdoor Chattanooga Date Ideas
46. Selfie Scavenger Hunt
Tour the city at your own pace with a pre-planned selfie scavenger hunt you can access from your smartphone. There are several different Chattanooga tours to choose from.
47. Free Stargazing Parties
The Barnard Astronomical Society hosts free stargazing parties throughout the year. They provide telescopes and knowledgeable staff. You bring the camp chairs and hot chocolate.
48. Stroll Through a Sculpture Garden
With several local sculpture gardens to choose from, you can use this date idea again and again. One of the most popular gardens is The Sculpture Fields at Montague Park.
49. Ghost Tours
Explore the spooky history of the city on a frightening after-dark walking excursion with Chattanooga Ghost Tours Inc.
50. Mini Golf & Go Karts
Sir Goony's Family Fun Center is a popular spot for a rousing round of mini-golf and fast-paced thrills around the track!
51. Downtown Carriage Ride
The Chattanooga Carriage Company offers scenic downtown tours in beautiful horse-drawn carriages. The after-dark tours are particularly popular for date night in Chattanooga.
In addition to their regular tours, they also offer options just for couples, including engagement and wedding packages.
52. Lookout Mountain Incline Railway
On this unique date night excursion, you will enjoy sweeping scenic views as you descend a mountain aboard a charming incline railway car. At the bottom of the mountain, you will arrive in gorgeous St. Elmo where you'll discover quaint shops and eateries just waiting to be explored.
53. Kayaking Bat Tours
Less than 30 minutes from downtown Chattanooga, the Nickajack Cave Wildlife Refuge offers a one-of-a-kind experience you won't soon forget. On these sunset bat tours, visitors will witness thousands of bats flying from the cave as they head out on their nightly hunt for food.
Guided tours are available through Outdoor Chattanooga from July – September each year. If have your own kayaks, you are welcome to go on your own.
54. Catch a Minor League Baseball Game
Chattanooga Lookouts offer all the fun and excitement of the big leagues at a fraction of the ticket price.
55. Enjoy a Heated Soccer Match
For all you soccer fans, a Chattanooga Red Wolves game won't disappoint.
56. UTC Mocs
For even more affordable sporting event options check out the UTC Mocs. You can choose from basketball, football, golf, and more! Don't forget the blue and gold face paint to complete the experience.
57. Point Park
Point Park is the perfect day-date location for history buffs. This attraction overlooks the Lookout Mountain Civil War battlefield and boasts a variety of historical exhibits and monuments to explore.
58. Lookout Mountain Flight Park
Adventurous couples will love taking a paragliding or hang gliding lesson at Lookout Mountain Flight Park.
59. After-Dark Zoo Date
While the local zoo makes a great daytime adventure for couples if you want to get a little extra wild, why not spend an entire night learning about animals at one of Chattanooga Zoo's overnight events?
60. Picnic Under the Stars
Pack a delicious picnic dinner and visit any of the local parks to enjoy the sunset and some stargazing. If you are up for a little hike, Sunset Rock is a very popular choice.
61. Guided Night Hike
Outdoor Chattanooga and all of the nearby state parks offer guided night hikes throughout the year, including fun owl-spotting excursions, overnight canoe trips, and more.
62. Mini Vacation in a Luxury Treehouse Rental
When you are looking for a little time away, why not settle in for a night of enchanting relaxation in your very own luxury treehouse?
63. Drum Circle Under the Stars
Throughout the year, the Chattanooga Community Drum Circle plans evening events, which would make a fun and affordable date night when paired with a picnic or dinner on the town. Don't worry if you don't have a hand drum. Many participants bring extra drums to share.
64. Scenic Stroll
Meander around the downtown Riverwalk where you'll be treated to stunning views of the TN River. Your walk will take you near a variety of shops and restaurants to add to the fun.
65. Moonlit Bike Ride
You don't need your own bike for this activity. You can rent bikes from convenient stations around the city for under $10 a day.
66. Watch a Movie Under the Stars
Just a short 22-minute drive from downtown Chattanooga, the Wilderness Outdoor Movie Theater still brings Hollywood magic to life in a traditional drive-in setting. Bring your camp chairs and purchase a few snacks to make the night complete.
67. Free Outdoor Concert
During the warm weather months, Chattanooga offers several different outdoor concert series that are totally free. Talk about a cheap date!
68. Gardening Workshop
For a low-key day-date idea, check out the workshops at Crab Tree Farms. You can learn about gardening, farming, birding, and more. There is also a large farm store filled with farm-fresh goodness you won't be able to resist.
69. Sailing Lessons
Planning to keep your significant other around for a while? Try your luck in a local sailing class. Classes are once weekly for 5 weeks.
70. Survival & Foraging Classes
Our local REI hosts a variety of one-time survival classes, outdoor skills classes, and foraging classes that make great Chattanooga date ideas for adventurous couples.
71. Night Time Glow Run
This low-key annual fun run takes place after dark and is a wonderland of glow sticks, black lights, and top-40 music. This lighthearted event is fun for all ages and ability levels. Mark your calendars, so you don't miss the big event.
72. Reflection Riding Arboretum
This local gem is a great place to go hiking and learn about local plants. They even have a mini animal sanctuary with red wolves and other native animals. As a bonus, there is a totally awesome treehouse to explore.
73. Horseback Riding
Just outside of the city, Trails End Ranch offers guided trail rides for all ability levels.
74. Paddle Boarding
There are almost too many paddleboarding rental locations to count. Each location offers its own unique brand of beauty that is sure to leave you breathless.
75. Self-Guided Architectural Walking Tour
Preserve Chattanooga has put together a free self-guided walking tour to showcase the beautiful architecture of downtown Chattanooga. With this free tour, you'll have plenty of money left for a fancy dinner.
Did we miss your favorite spot for date night in Chattanooga? Tell us about it in the comments below.
More East TN Family Fun