Whether you're a brand new couple or still going strong, picking the right location for date night can make or break your evening. With ideas for adventure, romance, and everything in between, this comprehensive resource for date night ideas in Knoxville TN has everything you need to plan your perfect night out on the town.
There are so many fun things to do in Knoxville TN for couples. Some of the best options include couples classes, museums, hiking, free movies, tasting tours, scooter rides, and much, much more! With so many great ideas for date ideas in Knoxville TN, you'll never run out of fun options.
To help you narrow down your choices, the attractions are separated into outdoor and indoor options below.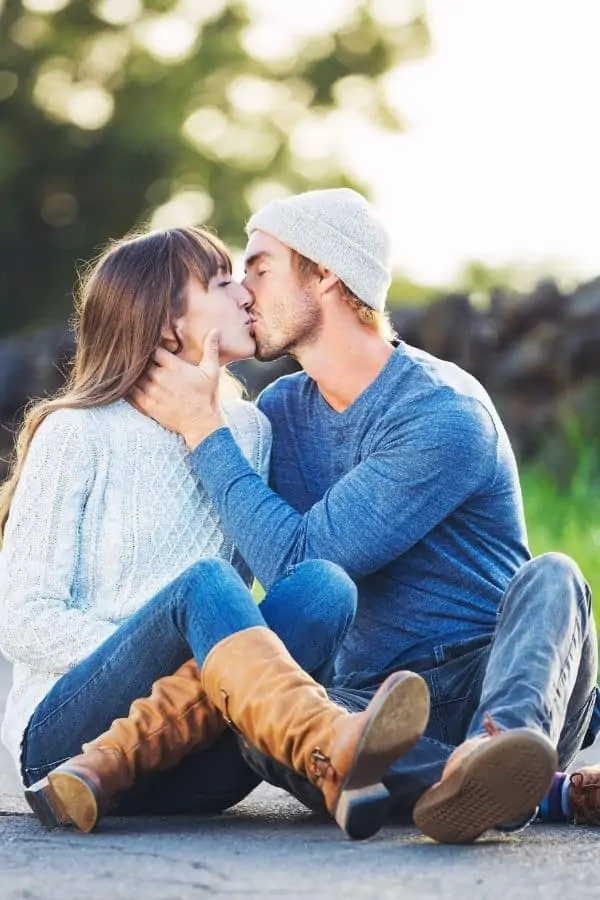 For your convenience, this post may contain various affiliate links. As an affiliate, and as an Amazon Associate, I earn from qualifying purchases. View the disclosure page for more information.
---
You May Also Like
---
Outdoor Date Night Ideas Knoxville TN
1. A Ropes Course Under the Stars
An after-dark visit to IJAMS' Navitat ropes course is a romantic adventure any couple will enjoy. In addition to the stunning beauty of the scenic night sky, the course is illuminated by thousands of twinkling lights to help guide your way.
2. Picnic at the Next Level
For an upscale adventure, book a catered picnic experience from the Poppin' Picnic Company. You can even add on cool extras like a teepee rental, fresh flowers, and more.
3. Knoxville Botanical Gardens
When it comes to the best day-date ideas, Knoxville Botanical Gardens is a fun and affordable choice.
Though the garden does accept donations, there is no admission charge. Pack a picnic lunch, stroll through the butterfly garden, and snap some photos with the adorable props scattered throughout the property.
Throughout the year, the garden also holds special after-dark events where you can eat a nice meal with live entertainment. All proceeds from these events go towards the cost of maintaining the gardens.
4. Selfie Scavenger Hunt
Take a fun tour of downtown Knoxville at your own pace with a fun selfie scavenger hunt. This hunt takes place right on your smartphone so you can save that printer paper.
5. Free Stargazing Parties
The Smoky Mountain Astronomical Society hosts free stargazing parties at different locations throughout the year. Many of the parties are in and around Knoxville.
At each party, the astronomical society will provide telescopes and knowledgeable staff to help guide you in finding visible constellations and other points of interest in the night sky.
Cuddling up in your camp chairs with a blanket is sure to make this one of the most romantic things to do in Knoxville TN for couples.
6. Stroll Through a Sculpture Garden
Krutch Park, located just across from Market Square, is a great place for art lovers to stroll and chat. The park features a variety of large-scale sculptures and art installations that rotate annually.
7. Mural Tours
Another way to enjoy the city art scene is with a DIY mural tour. There are tons of murals around Market Square and Gay Street, which means you can combine this idea with the sculpture garden above if time allows.
After your tour, you can visit one of the many scrumptious restaurants nearby to make your evening a little yummier.
8. Mini Golf & Go Karts
Sir Goony's Family Fun Center offers tons of outdoor entertainment in one place, including minigolf, go-karts, batting cages, paintball, and more.
9. Get a Little Lost
There is perhaps no lesser-known attraction in Knoxville than Baxter Gardens. Most people have never even heard about this downtown oasis because it is only open for 1 month each year.
This quirky garden oasis packs a mean punch. In addition to stunning flowers and greenery, the garden also offers fun extras like a greenery maze, various sculptures, fountains, and stepping stones that allow you to skip across the water.
10. Water Sports
Conveniently located on the Tennessee River, Knoxville offers a wide variety of boat rental options for adventurous couples. Knoxville Adventure Collective rents kayaks, paddleboards, hydro-bikes, and more.
When you finish making a splash, you can grab a meal at Calhoun's on the River, which is just 2 minutes away.
11. Catch a Minor League Baseball Game
Smokies Baseball is getting a brand new stadium right in the heart of Old City Knoxville. The new stadium location will be surrounded by quaint shops, restaurants, and bars which will make this one of the most fun date ideas Knoxville TN has to offer.
In the meantime, the drive isn't too far to the current stadium in Kodak.
12. UT VOLS Games
For an affordable spotting event option, you and your date can check out a VOLS baseball, basketball, or football game. The football team is even more popular than our state's pro team and tickets are a fraction of the price.
13. Brush Up on Your History
History buffs will love a trip to the East Tennessee Historical Society. This downtown history museum places a special focus on local history and is surrounded by some of the city's trendiest restaurants.
14. High Flying Fun
Fly high over the city and soak in the view on a fun helicopter tour with Geo Heli Knoxville. While this is probably best reserved for a special occasion like an anniversary or engagement, the memories made will be priceless.
15. After-Dark Zoo Date
While Zoo! Knoxville is always a popular day date, they occasionally host nighttime events that are perfect for a wild stroll in the moonlight.
16. Admire The City Lights at Night
One of the best views of the city can be found at Suttree Landing Park. This scenic riverfront gem is a great spot for viewing tons of sparkling city lights after the sun goes down.
17. Guided Night Hike
Explore the urban wilderness at night with IJAMS Nature Center. On these unique Knoxville date night excursions, you and your honey will search for nocturnal animals like owls, bats, coyotes, and more.
18. Drum Circle Under the Stars
The Knoxville Drum Circle Group plans events at a variety of locations throughout the city. If you don't have your own drum, don't worry. There are always people willing to share. Or, you can always just come out and enjoy the show.
19. Scenic Stroll
Meander around Knoxville's very own riverwalk at Volunteer Landing. Running along the Tennessee River, the views at this location are spectacular both day and night.
There are also several restaurants nearby where you can grab a bite before or after your walk.
20. Moonlit Scooter Ride
You don't need your own scooter for this activity. You can rent electric scooters all around the downtown area using the convenient LINK app that shows you where to find them. You can ride all the way until 11 PM.
This is one of the most unique date ideas Knoxville TN has to offer.
21. Watch a Movie Under the Stars
Though it's a bit outside of the city, the one-of-a-kind experience at a drive-in movie theatre is worth a small commute. The theaters in Maryville and Loudon are both within a 30 drive from downtown.
22. Free Outdoor Concert
Throughout the warmer months, Knoxville offers several different free outdoor concert series. Dates don't get cheaper than free!
23. Sailing Lessons
If you are planning to stick together for a while, you and your date can have fun learning to sail. It does require a multi-day commitment.
24. Survival & Foraging Classes
Throughout the year, the Knoxville REI location hosts a variety of one-time survival and foraging classes that outdoorsy couples will love!
25. Fun Run
Being a larger metro area, all of the best fun runs come through Knoxville eventually. Keep your eye out for mud runs, glow runs, foam runs, color runs, Santa runs, and all the other runs you can think of.
And don't worry, these types of runs don't require any actual skill. They are, after all, just for fun.
26. Yoga in the Park
Early birds? Why not try a little Saturday morning yoga in the park? The classes are hosted at Edgewood Park during the warm weather months.
27. Get Ghostly
Get a little spooked on a paranormal adventure tour with Haunted Knoxville. You'll even get to use real investigation equipment to help you along the way.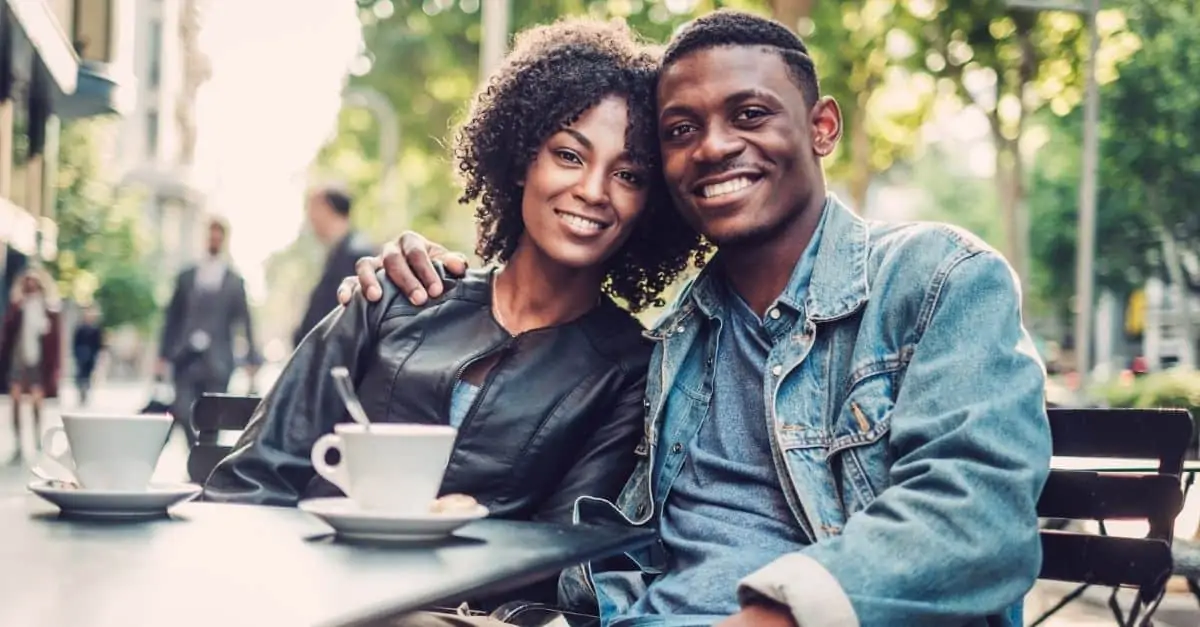 Indoor Date Ideas Knoxville
28. Pinball + Board Games
Visit the Token Game Tavern for a fun night of old-fashioned pinball games, arcade games, board games, drinks, and dinner. For the most awesome couples, they even have fun cosplay nights to take your evening to the next level.
29. Couples Paint Night
To make the most of your visit to Painting With a Twist, go to one of their couple's paint parties. At these events, you'll create two canvases that combine to form one large painting. This way you don't get stuck with duplicates.
30. Get Down with Dinosaurs
The McClung Museum, located on the UT campus, is a fun natural history museum with free admission. They even have prehistoric exhibits, including dinosaurs.
31. Comedy Show
If you are planning a mid-week date night in Knoxville, you can catch awesome comedy shows at Scruffy City Hall. To extend the evening you can head to Gay Street for some ice cream or just walk and enjoy the vibrant city lights.
32. Go Full Hobbit
At Ancient Lore Village, you can spend the night in real-life hobbit houses that are just as gorgeous as the ones from the books/movies.
If you don't want to stay overnight, you can still go to one of the village's outdoor movie night events or Sunday brunches.
33. Brewery Tours
With Knox Brew Tours, you can explore the city's hottest breweries and sample the most popular items at each location.
34. Indoor Rock Climbing
If you are a couple that loves adventure, Onsight Rock Gym is the perfect date location no matter the weather. This indoor rock climbing gym has courses for all experience levels, so you can come back again and again.
35. Sunset Riverboat Cruise
Enjoy scenic views of downtown Knoxville as you cruise the TN river with the Tennessee Riverboat Company. Depending on the cruise you choose, you'll enjoy dinner, live music, and sometimes a fun-themed party.
One of their most popular cruises is the island-themed Jimmy Buffet night.
36. Cooking Classes
At The Cutting Edge Classroom, couples will work together to prepare gourmet sides and entrees like scallops, homemade pasta, steaks, sushi, stuffed burgers, and more! The class will be led by a trained chef the entire way. Once the meal is finished, you get to enjoy your masterpiece.
37. Dance Classes
Get a little closer with fun lessons in ballroom dancing, salsa, line dancing, and more at Go Dance Knox. Even if you're young, don't write this off as a fuddy-duddy idea.
It's actually one of the most fun indoor date ideas Knoxville has to offer.
38. Romantic Train Ride With a View
Snuggle up on an enchantingly scenic train ride through downtown Knoxville on the historic Three Rivers Rambler.
39. Indoor Adventure Wonderland
Main Event is one of the most fun date ideas Knoxville TN has to offer. For Couples that want to do it all, this is the date for you.
Grab a combo pass and enjoy laser tag, a ropes course, bowling, arcade games, rock climbing, mini-golf, billiards, and a full-service restaurant all under 1 roof.
40. Downtown Food Tour
Knoxville Food Tours allows you to sample a variety of scrumptious food and beverages from downtown's most popular restaurants. You'll also learn quirky fun facts about the local history and architecture as you move throughout the city.
41. Knoxville Museum of Art
With no admission charge, the Knoxville Museum of art is another great choice for a thrifty night out on the town. There is a large selection of both permanent and rotating exhibits with a large emphasis placed on local and regional artists.
42. Ice Skating
No matter the season, you can always have a fantastic time at the Ice Chalet, a popular indoor skating rink. After your skate, you can warm up together with a toasty cup of hot chocolate.
43. The Tennessee Theatre
This iconic theatre in downtown Knoxville is home to traveling Broadway plays, live music, comedy shows, and more. It's also the best place to catch classic seasonal cinema screenings like The Rocky Horror Picture Show and It's a Wonderful Life.
44. Roller Derby
Get a fast-paced thrill at a Hard Knox Roller Derby bout complete with all the hip checks and blocks you can handle. Grab some light fare at the game or stop by a delicious local restaurant as you head out.
45. Wine Tasting
Blue Sip winery and Bistro offers several tasting options as well as a nice selection of both gourmet and casual food pairings.
46. Wood Crafts
For a more unique option, try your hand at a Pinterest-worthy woodworking craft over at AR Workshop. Available projects include rustic-painted signs, clocks, serving trays, and more!
47. Support Your Local Cat Cafe
Cozy up with a hot coffee and felines in need over at Scruffy's Cafe. Occasionally, they even offer kitten yoga!
48. Old Fashioned Roller Skating
If you think roller skating is old-fashioned, you probably haven't been in a while. In addition to all the classic charm, modern skating rinks up the anti with fun-themed nights and revamped games where you can score some free food or skate passes with your skills.
49. Axe Throwing
Hop on over to Craft Axe for the perfect combination of craft beer and axe throwing. Don't worry if you've never thrown before, you'll get a quick introduction before they turn you loose.
50. Escape Room
At Breakout Knoxville, you can choose between 7 private rooms, each with a unique and exciting theme. The object of the game is to follow clues and solve puzzles in order to unlock the door and escape the room. And yes, you really get locked in.
If you'd rather stay home, you can choose the virtual escape room option with several different adventure choices.
51. Farm-Fresh Ice Cream
Cruze Farm's delicious ice cream is always the talk of the town. It comes in a wide variety of gourmet flavors and is made from their very own farm-fresh milk.
If you are looking for more than just dessert, check out their newest location which also offers scrumptious pizza Yum!
More Fun Date Ideas: Knoxville TN
52. Make Your Own Pottery
Mighty Mud offers a fun Friday Night Out series where you can get a beginner's pottery-throwing experience without any long-term commitment. In these one-time classes, each participant gets to make 3 different pieces, including 1 cup, 1 bowl, and 1 plate.
They also have wine and wheel nights where you can throw custom wine glasses and get a little tipsy in the process.
53. Tour Knoxville's Historic Mansions
Knoxville is home to tons of historic houses including the Blount Mansion, Cresent Bend, Marble Spring, Mabry-Hazen House, and many more. All the homes offer year-round tours and special events throughout the year such as holiday balls and history festivals.
54. Food Truck Tasting Tour
Another fun tasting you can DIY is a food truck tour at Central Filling Station, Knoxville's premier food truck park. Here you'll find all types of cuisine including desserts and alcoholic beverages.
Trucks vary each weekend, but there is usually live music to add to the ambiance.
55. Billards and Brews
Big Orange Billiards and Brews has everything you need for a full night of fun including pool tables, darts, a full bar, and totally delicious bar food.
56. Eat Dinner on the Wild Side
Lonesome Dove, is a unique restaurant in the heart of Old City that is definitely for more adventurous couples. This gourmet eatery's claim to fame is a hearty menu filled with wild game.
Though the menu changes often, typical items include scrumptious delicacies like rabbit and rattlesnake sausage, antelope short rib, wild boar tenderloin, and so much more! This is a place everyone should visit at least once.
You can even view a cute little video of a local couple on a Knoxville date night at this location.
57. As Seen on TV Food Tour
For a twist on a traditional tasting experience, you can DIY your own food tour by visiting all the Knoxville restaurants that have been featured on TV. While there are many to choose from, we'll highlight some of the most popular choices.
Sweet P's BBQ and Ye Old Steak House were both featured on Man Vs. Food. If pizza is more your style, check out Pizza Palace which was featured on Diners Drive-ins and Dives.
58. Karaoke
Knox Box Karaoke is a kitschy dive bar that specializes in America's favorite singing sport. This means they have TONS of songs to choose from. Of course, they also have a full bar and a small selection of cheap eats.
If you are hungry for a real meal, you can always visit one of the surrounding restaurants before or after your sing-off.
59. Line Dancing
Even if line dancing isn't your thing, Cotton Eyed Joe is a great place to visit at least once. They even offer free dance lessons on Thursdays, which would make a fun mid-week date.
60. Trivia Night
Another fun weekday date idea is a yummy dinner out with drinks and trivia. Many bars throughout the area offer this combo, but Cool Beans and Suttree's High Gravity Tavern are two of the most popular.
61. Boutique Bowling
Maple Hall is an upscale bowling experience with rustic-industrial decor and a full bar and restaurant. Just outside its doors is historic Gay Street which offers tons of yummy dessert options.
If you are in the mood for more classic fun, you can't go wrong with cosmic bowling at your local lanes. There are several different traditional alleys around town, which makes this option both convenient AND fun!
62. Stained Glass Classes
Fountain City Stained Glass offers several different Saturday class options for the perfect mid-day date. There are also plenty of delicious lunch spots nearby to complete the experience.
63. Whiskey Tasting
Knox Whiskey Works is an in-town distillery with a cute tasting room. In addition to the whiskey, you'll get light snacks and a full tour of the distillery.
64. Couples Massage
Longevity offers so many different massage options that even men will be on board for this relaxing adventure. Your experience can incorporate hot stones, aromatherapy, reflexology, and more!
65. Trampoline Park
Let yourself be a kid again at Defy Knoxville trampoline park and ninja warrior course.
66. Arial Arts Classes
If you are a fitness buff (or aspiring), why not schedule a class at Elevation Arts where you can try the trapeze, silks, ariel hoop, and more!
67. Herbal Workshops
For crunchy couples, a fun herbal workshop at Erin's Meadow Herb Farm is just what you need in your life. Though just outside of Knoxville in Anderson County, it will be worth the slightly longer drive.
68. Learn a New Skill for Fishing
If you're a couple that loves a good catch, a fly-tying class from 3 Rivers Angler will be right up your alley. It's super affordable too. If you've never tried fly fishing, it's never too late to start.
69. Sunsphere
Get stunning 360-degree views of the city and the mountains that surround it on the free observation deck of the Sunsphere, which is located in World's Fair Park. The observation deck is also home to a small and free museum with fun facts about the points of interest below.
70. Immerse Yourself in American American History
Learn about the rich history and culture of African Americans in East Tennessee at the Beck Cultural Center. Here you can view a variety of historical exhibits as well as modern art from local artists.
73. Enjoy a Heated Hockey Game
You may only come for the fights, but the memories made at any Ice Bears' game are going to be epic.
71. Get a Little Jazzy
Stretch your musical tastes at an upbeat concert with the Knoxville Jazz Orchestra.
72. Watch a Movie Underground
At Cherokee Caverns, couples can enjoy fun movie nights down in the darkest parts of the cave for a unique viewing experience. For a more traditional cave outing, walking tours are also available.
74. Enjoy a Movie with a Live Soundtrack
Each year, the Knoxville Symphony Orchestra hosts awesome movie nights where they provide a live soundtrack for some of the most popular movies ever made. Past events have included Harry Potter and Star Wars.
75. Ripley's Aquarium
This interactive aquarium stays open all the way until 10 PM, so you can plan a visit before or after dinner. Though technically located in the Smokies, it's only a short drive away.
When it comes to date night ideas, Knoxville TN clearly has some of the best! If we missed your favorite spot, tell us about it so we can add it to the list.
Map of Knoxville Date Ideas
More East TN Family Fun