These local shops serving up ice cream in Chattanooga have the creamiest, crunchiest, most delectable treats in town. From chocolate and vanilla to the ever-popular cookies and cream, these mouth-watering delights make the perfect addition to any southern summer day.
But let's face it, they're just as delicious in winter too!
Below you'll find a variety of spots for fresh-made, hand-dipped ice cream, soft serve, and even rolled ice cream, which is the newest treat in town. Many of the shops also offer gourmet flavors and mix-ins to help you create the ultimate ice cream Sunday!
Best Ice Cream in Chattanooga
1. Clumpies
26 Frazier Ave B, Chattanooga (Northshore)
1401 Market street, Chattanooga (Southside)
3917 St. Elmo Avenue, Chattanooga
Sweet Treats
Clumpie's is an iconic regional chain offering handcrafted ice cream. They have a wide variety of traditional and specialty flavors, including coconut almond chunk, espresso chocolate chunk, chocolate cherry cheesecake, strawberry fudge brownie, cranberry pear crumble, and many seasonal varieties.
If cups and cones aren't your thing, you can also grab a delicious ice cream cookie sandwich, shake, or a brownie sundae.
Allergen Options
Gluten free, soy free, dairy free, and egg free options are available. You can view thier full allergen menu on thier website before you go.
Price Range
$3 a scoop, $3 – $8 for specialty items
2. The Ice Cream Show
105 Walnut St, Chattanooga
Sweet Treats
At this gourmet soft serve shop, you start by choosing your base ice cream flavor. Then, you can choose from over 40 mix-ins and toppings to create your perfect masterpiece. This establishment offers traditional cones, waffle cones, cups, or shakes.
They also have fruit smoothies, sorbets, and a full coffee bar.
Allergen Options
Dairy free ice cream is available.
Price Range
$5 – $9 (.50 cents per topping)
3.Downtown Dough Chattanooga
100 Market St, Chattanooga
Sweet Treats
Downtown Dough offers a unique twist on ice cream toppings. Here your frosty treats will come with a deliciously fresh slice of edible cookie dough on the side.
There are oodles of fresh cookie dough flavors to choose from including, chocolate chip, snickerdoodle, peanut butter, cookies-n-cream, sugar cookie, and plenty of seasonal specials.
Allergen Options
gluten free, vegan, and keto options are available
Price Range
$5 – $8
4. Milk and Honey Gelato
135 North Market Street, Chattanooga
Sweet Treats
Milk and Honey makes scrumptious from-scratch gelato in a variety of flavors, including chocolate, cookies and cream, salted caramel, key lime pie, watermelon mint, sweet beet, birthday cake, and many more. Check back often, because they do switch out their flavors.
In addition to the delicious gelato, Milk and Honey also offers sandwiches, salads, fresh baked goods, and a full coffee bar.
This shop has indoor and outdoor dining options, including an adorable outdoor lunch counter.
Price Range
$5 – $8
5. Adelle's Ice Cream Creperie
400 E Main St, Chattanooga
Sweet Treats
This quirky treat shop has a wonderful mix of crepes and ice cream. Purchase them separately or combine them for a mind-blowing dessert.
Adelle's offers a limited selection of yummy ice cream flavors, including chocolate, vanilla, strawberry, and seasonal favorites like cinnamon sugar, salted caramel, and more!
Filled crepe flavors include Nutella, berry bliss, honey banana, apple pie, lemon, and more. You can also opt to add all kinds of sauces, nuts, and candies to top your ice cream and crepes.
Allergen Options
none
Price Range
$3 – $10
6. Bruster's Real Ice Cream
1406 Jenkins Rd, Chattanooga
Sweet Treats
No one beats Bruster's when it comes to the number of flavors available on any given day. Of course, they have all the traditional options, but specialty flavors are where this shop really shines.
While they do swap them out regularly, you'll typically find options like Boston Cream Pie, Butter Brickle, Cake Batter, Carmel Apple Crunch, Chocolate Covered Pretzel, Cinnamon Bun, Coconut Cream Pie, Coffee Cake, and many, many more.
You can also get brownie and cookie sundaes, shakes, ice cream cakes, and seasonal hot apple fritters a la mode.
Allergen Options
Gluten free, diary free, soy free, and sugar free options are available.
Price Range
$3 – $10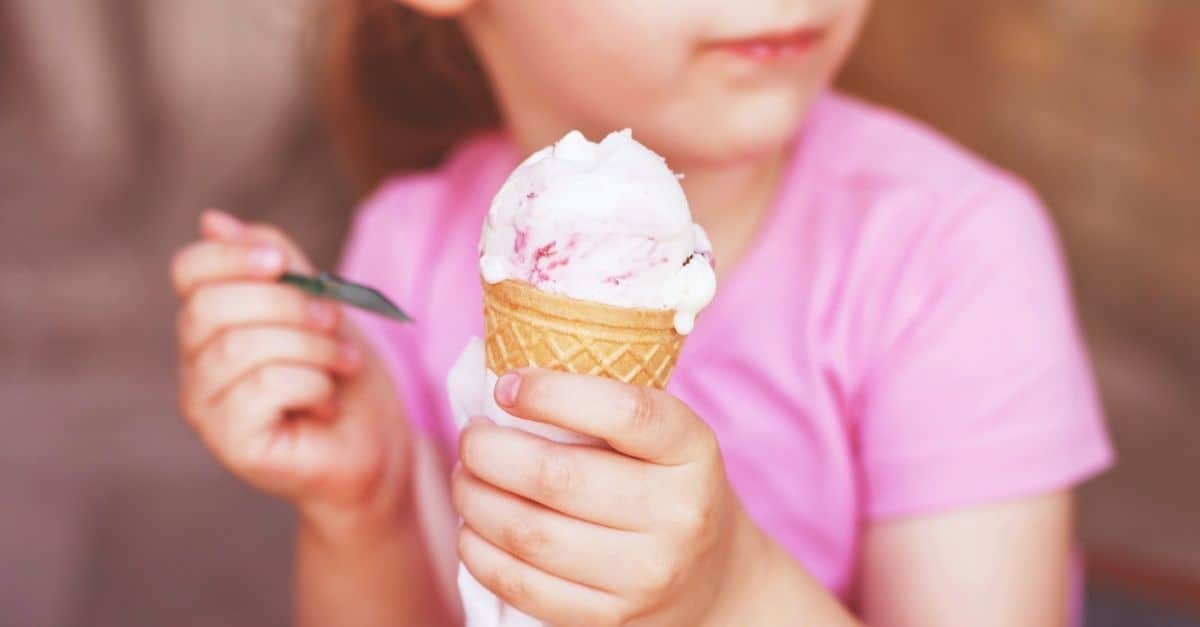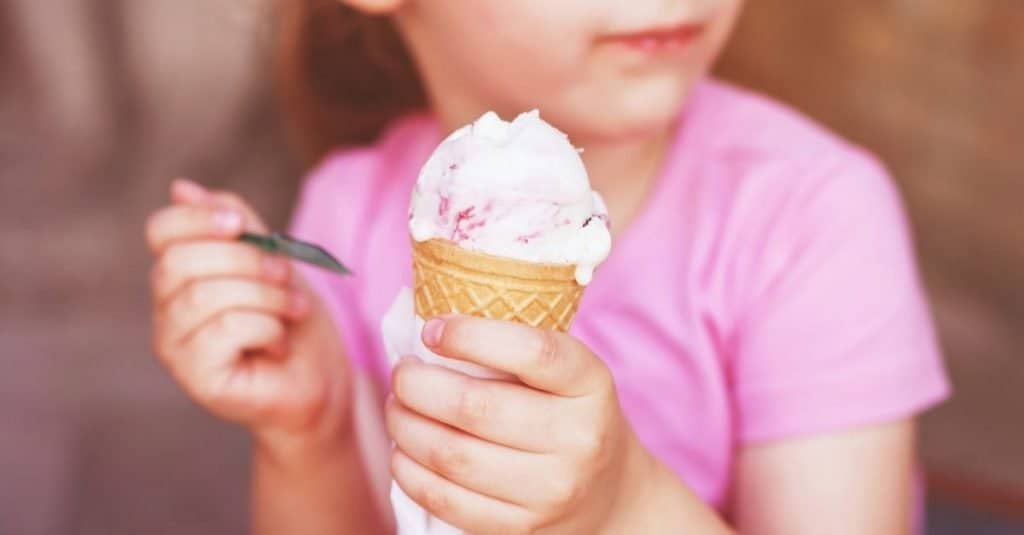 7. The Hot Chocolatier
Sweet Treats
The Hot Chocolatier is a veritable smorgasbord of gourmet hot chocolate, fresh-made chocolate candies, baked goods, and of course cool and frosty gelato. Rotating gelato flavors include chocolate, vanilla, chai tea, extra chocolate-chocolate mint, french macaroon, mango, cinnamon toast, pumpkin pie, chocolate peanut butter, and more!
Allergen Options
dairy free sorbet available
Price Range
$3 per scoop
8. Mr. T's Pizza and ice Cream
3924 Tennessee Ave, Chattanooga
Sweet Treats
Mr. T's Pizza and Ice Cream has all of America's favorite ice cream flavors including cookies and cream, moose tracks, mint chocolate mint, peanut butter fudge, butter pecan, chocolate, vanilla, and strawberry. It also offers a few specialty options like black walnut, lemon custard, Smoky Mountain fudge, mocha almond fudge, and more.
Use your favorite flavors tp craft your own sundae or banana split for an extra tasty treat.
Allergen Options
none
Price Range
$3 – $6
9. Cold Stone Creamery
Sweet Treats
Cold Stone makes its ice cream fresh daily and offers a unique flair on traditional parlors. Here you start by picking your base flavor. Then, you choose your mix-ins. Finally, the helpful staff members mix your ice cream and toppings together to create your own custom flavor.
Mix-in and topping choices include tons of different crushed candy bars, fresh fruits, cookies, brownies, pie crust, graham crackers, crispy rice treats, marshmallows, and numerous sauces. You can also create your own shakes and sundaes.
Allergen Options
A variety of dairy, gluten, and soy-free sorbets are available. Several of their traditional ice cream flavors are also gluten and soy-free.
Price Range
$5 – $8
Rolled Ice Cream in Chattanooga TN
If you aren't familiar with rolled ice cream, it's definitely a different experience worth trying. For this type of frozen treat, the liquid ice cream mix is spread out into a thin layer on a cold surface and rolled into pillars with a scraper.
You can also add mix-ins and toppings. Check out this video from 8 F Ice Cream to see how it all works.
10. 8 Degrees Ferinheit Ice Cream
1913 Gunbarrel Rd #105, Chattanooga
5546 TN-153 Suite 106, Chattanooga
Sweet Treats
You can create your own custom flavor using their wide variety of mix-ins, including candies, cookies, brownies, nuts, sauces, fruits, freshly roasted marshmallows, and more. If you'd rather, you can opt for one of their standard flavor combinations, like pina colada, butter pecan, Oreo cheesecake, mint chocolate, and s'more.
In addition to the rolled ice cream, 8 F also offers shakes, bubble tea, and scopped ice cream.
Allergen Options
They offer dairy free rainbow sherbert and fruit flavored slushies.
Price Range
$3 – $5
More East TN Family Fun