A visit to one of these u-pick farms is a great way to enjoy a little family time this summer. Not only will you make awesome memories, but you can continue the fun at home by whipping up a fabulous dessert with your haul!
In addition to fun and deliciousness, a trip to the farm will help your kids learn about farming and where food actually comes from. While I'm a huge advocate of reading, a book about gardening can never compare to a first-hand experience like this!
And of course, you'll also be supporting a local farmer. So really, it's a tipple win type of situation!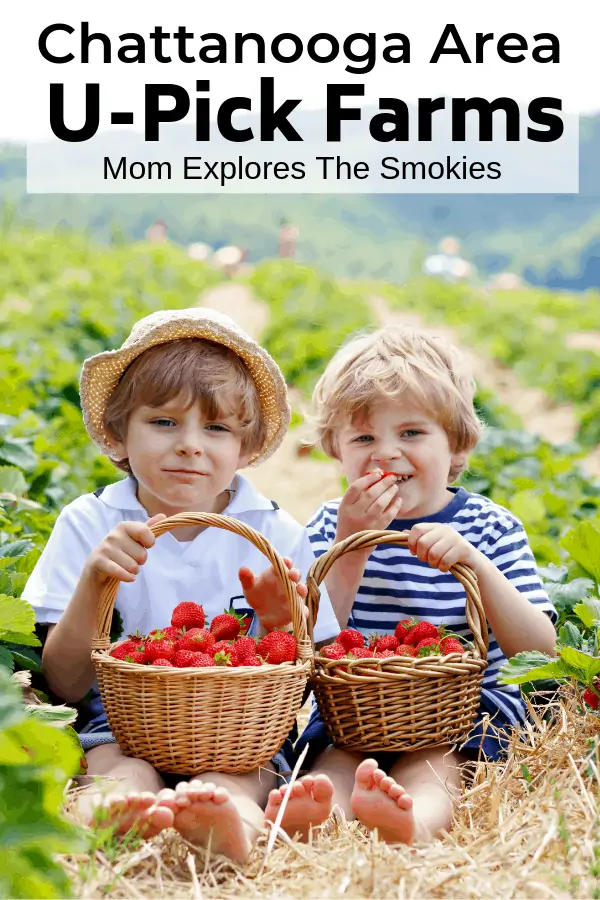 Click on the name of any farm in blue to verify important information or get additional details.
Location: 944 Highway 163, Calhoun, Tennessee
Phone: (423) 336-5377
Pick-Your-Own Crops: grapes, blueberries
In addition to pick your own you can also purchase delicious wine made with grapes from their vineyard. After your trip, this Stay Fresh Produce Keeper is a great way to keep your produce fresh, until you're ready to use it!
Dazi Acres
Location: 822 Summer City Road, Pikeville, TN
Phone: (423) 453-3294
Crops: blackberries, raspberries
This amazing pick-your-own farm has a picnic area to add to the fun! They also sell pastured raised cattle and forest raised pork.
Gary Swafford Farms
Location: 759 Summer City Rd, Pikeville, TN
Phone: (423) 447-7480
Crops: peppers and tomatoes
Garry Swafford Farms offers delicious u-pick peppers, tomatoes, and pumpkins yum! They also offer pre-picked produce options as well.
Sullivan's Blueberry Farm
Location: 3642 Walkertown Road, Dayton, TN
Phone: (423) 447-6991
Crops: bueberries
Specializing in blueberries means this farm grows a darn fine berry! This location does not have a website. Please call for additional information.
Morris Vineyard
Location: 346 Union Grove Rd NE, Charleston, TN
Phone: (423) 479-7311
Crops: muscadines, blueberries, blackberries, raspberries, and grapes
In addition to the fabulous pick-your-own options, Morris Vineyard also produces a vast selection of wine which you can sample and purchase on-site.
Location: 13100 Jones Gap Rd, Soddy Daisy, TN 37379
Phone: (423) 332-0678
Crops: blackberries, strawberries, tomatoes
Although the name would lead you to believe this is strictly a farm stand, this location does offer a variety to tasty pick your crops!
Ford's Blueberry Farm
Location: 186 County Road 184, Athens, TN
Phone: (423) 506-9700
Crops: blueberries
Ford's Blueberry Farm is a traditional blueberry farm with tons of quaint southern charm!
Location: 450 Hastings Drive, Dayton, TN
Phone: (423) 645-4186
Crops: blueberries, grapes, blackberries
While primarily a wedding venue, this location also offers a variety of pick-your-own crops.
Sims Farm
Location: 1608 Burning Bush Road, Ringgold, GA
Phone: (706) 866-4062
Crops: strawberries
Sims Farm specializes in u-pick strawberries. They also have a farm store with pre-picked berries, produce, jam, farm souvenirs, and more!
Smith Perry's Berries
Location: 9626 Ooltewah Georgetown Road, Ooltewah, TN
Phone: (423) 802-4773
Crops: strawberries,and pumpkins, sunflowers
In addition to traditional strawberries and pumpkins, Smith Perry's Berries also offers a stunning field of pick-your-own sunflowers! They also have pre-picked corn and other produce.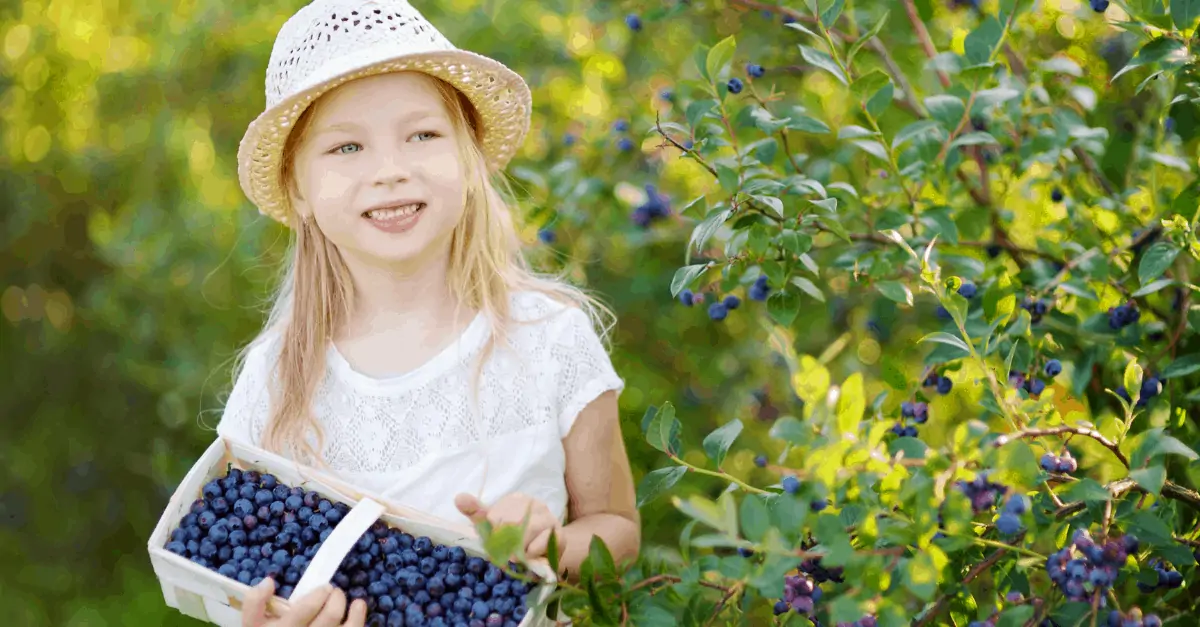 Ridge Line Farms
Location: 139 County Road 100, Decatur, TN
Phone: (423) 507-8002
Crops: blueberries
In addition to pick-your-own blueberries, Ridge Line Farms also offers farm-raised beef with no antibiotics or hormones. Their Facebook page only mentions beef, but I have confirmed that they still offer pick-your-own blueberries as of 2020.
Sandy's Blueberry Farm
Location: 195 Poplar St. Benton, TN
Phone: (423) 338-5049
Crops: blueberries
Sandy's Blueberry Farm, with over 250 blueberry bushes, is definitely a local favorite! If you have young kids, the classic book Blueberries for Sal would be a great addition to your trip.
Thedford's Blueberry Patch
Location: 100 John Deere Dr., Spring City, TN
Phone: (423) 365-5764
Crops: blueberries
Pack a picnic and enjoy the afternoon picking berries at this wonderful blueberry farm.
Wheeler's Orchard
Location: 956 Wheeler Rd , Dunlap, TN
Phone: (423) 949-4255
Crops: apples
Wheeler's Orchard uses sustainable growing practices and also offers pre-picked grapes from their vineyard.
More East TN Family Fun