Welcome to May! The sun is shining, school is almost out, and it's time to get a jump-start on summer fun. With so many awesome things to do in Knoxville in May, you can make amazing family memories all month long.
Below you'll find a wide variety of fun and family-friendly activities and events taking place in Knoxville and the surrounding areas.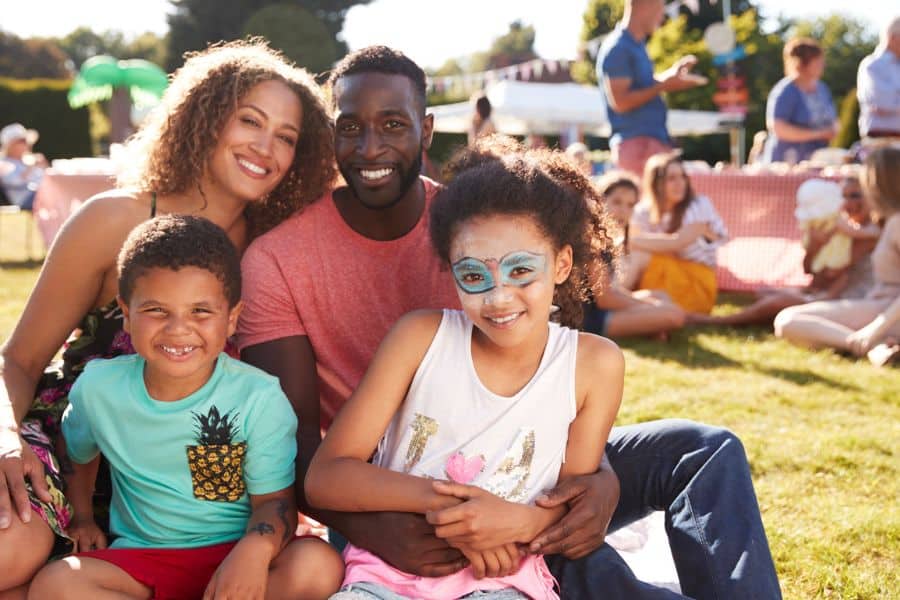 For your convenience, this post may contain various affiliate links. As an affiliate, and as an Amazon Associate, I earn from qualifying purchases. View the disclosure page for more information.
Things to do in Knoxville in May
Concerts on the Square
These outdoor concerts on Market Square will take place on Tuesday and Thursday nights beginning in May. They run all the way through the end of the summer.
Tuesday concerts have a focus on jazz, while Thursday concerts feature eclectic musical artists.
Public Pools Opening Day
Our local public pools open around Memorial Day each year, so May is a great time to plan your first visit. The water may still be cold, but you know the kids won't mind.
Splash Pads Opening Day
Splash pads also open around Memorial Day, and unlike the pools, they are completely free to visit.
Experience the Magic of Glow Worms
Imagine an almost enchanted cave sparking in the night from the light of a thousand glow worms. Yeah, we have that here.
As you might have guessed, this event sells out every year. Thankfully there are multiple dates to choose from. Book your tour at Pickett Memorial CCC State Park today.
This is a nighttime event, so your best bet is to combine it with a camping trip. If you can't stand the thought of roughing it, there are air-conditioned cabins on site just for you.
Early Discounts for Homeschool Registration
If you are just considering homeschooling or have already jumped in, don't forget that May is typically the last month you can get early registration discounts at local umbrella schools.
Zoo Knoxville
Now that April rain has moved out, it's a great time to visit the zoo before it gets too hot. Check out the different ways you can get discounted tickets this year.
---
Related Read: Things to Do in Knoxville in June
---
May Events In Knoxville & Beyond
Synchronous Firefly Lottery Closing Day
May 1, 2023
Online
$1 entrance fee
Head on over to the recreation.gov website to enter the ticket lottery for the big Synchronous Firefly show in Elkmont.
Hands-on Gatlinburg
May 5-7, 2023
Online
FREE Admission
There will be tons of live crafting demonstrations you can enjoy for free. For an added fee you can sign up for a variety of hands-on workshops where you can craft along with the pros
The Lion The Witch and The Wardrobe
May 5-21, 2023 (on select dates)
Knoxville Children's Theatre
$12-$15 per person
The Knoxville Children's Theatre produces plays for children, by children. This performance brings the classic book, The Lion, The Witch, and The Wardrobe, to life in a live stage performance with a child-led cast.
Smoky Mountain Bigfoot Festival
May 6, 2023
Townsend Visitor's Center
$10-$15 per person + parking fee
This quirky festival centers on Sasquatch. There will be several guest speakers talking about Bigfoot, aliens, and more. Of course, there will also be tons of Bigfoot gear for purchase.
If you are a conspiracy guru, this is the festival for you!
May Day Festival
May 6, 2023
Sevier Ave, South Knoxville
At this May Day celebration, the street will be lined with artisan craft and food vendors. There will also be live Maypole dances, and live music throughout the day.
Blooms, Bluegrass, and BBQ Festival
May 6, 2023
Downtown Sweetwater
At Blooms, Bluegrass, and BBQ festival goers will enjoy live bluegrass music, blooming topiaries, an amazing kids' zone, and a scrumptious BBQ.
Kids Take Over the Museum
May 6, 2023
Great Smoky Mountain Heritage Center, Townsend
Admission: $20 per car
This is a kid-centered living history day. Families can tour the historic log buildings and reenactors will be onsite to demonstrate life in historic Appalachia.
Kids will be invited to participate in the demonstrations and will be able to try thier hands at a variety of traditional skills. There will also be pioneer games and a fun story walk.
Community Day
May 6, 2023
Little Ponderosa Zoo, Clinton
Adults $15, Kids/$10 + $15 feed bucket
The Little Ponderosa Zoo is a gigantic petting zoo with some unique animals like a kangaroo, emus, and more!
In addition to the adorable animals, Community Day will up the ante with inflatables, pony rides, face painting, music, and more!
Salamander Saturday
May 6, 2023
Seven Islands State Birding Park, Kodak
FREE Admission, Donations Encouraged
On Salamander Saturday visitors will learn all about salamanders in TN then take a lovely guided hike to look for some.
Retropolitan Craft Fair
May 7, 2023
The Mill & Mine
This popular arts and craft show has retro flair.
IJAMS After Dark
May 12, 2023
IJAMS Nature Center Knoxville
$12 per person
Meet some of IJAMS' nocturnal animal ambassadors and take a guided night hike to look for friendly creepy crawlies that only come out at night.
This event is reserved for hikers ages 6 and up.
Spring Marketplace
May 13, 2023
Historic Ramsey House, Knoxville
FREE Admission
Head on over to the Spring Marketplace to shop for seasonal decor and goods from a variety of arts and crafts vendors.
Vestival
May 13, 2023
Candoro Marble Company Grounds, Knoxville
FREE Admission
Vestival celebrates South Knoxville's Vestal neighborhood with food, live music, vendors, games, and kids' activities.
Shakespeare on the Hill
May 13-15, 2023
Mabry-Hazen House, Knoxville
$12 per person
Enjoy live scenes from various Shakespeare works on the lawn of the Mabry-Hazen house.
Goat Yoga
May 13 & 27, 2023
Pygmie Harbor Farm, Knoxville
$30 person
A fun session of yoga with goats. Does it get any cuter?
Bloomin' BBQ and Bluegrass Food Festival
May 19-20, 2023
Downtown Sevierville
FREE Admission
Enjoy free bluegrass concerts, shop from arts and craft vendors, and take your pick of the area's best BBQ food trucks. There will also be a fun kids' area with games and activities.
Water Lantern Festival
May 20, 2023
Chilhowee Park, Knoxville
$27 – $56 per person
At this stunning light display, each guest will create a beautiful paper lantern, light it, and watch it set sail over the lake at Chilhowee Park.
Children's Festival of Reading
May 20, 2023
World's Fair Park, Knoxville
FREE Admission
This literature-themed children's festival will feature a variety of games, kids' activities, arts and crafts, storytimes, science demonstrations, and children's book characters.
Hard Knox Season Opener
May 20, 2023
World's Fair Exhibition Hall, Knoxville
$12 Advanced Purchase, $15 at the Door
For a more unique sporting experience, check out a Hard Knox roller derby bout.
Southern Skies Music Festival
May 20-21, 2023
World's Fair Park, Knoxville
$50 for ages 11 and up, FREE admission for kids 10 and under
This much-anticipated music festival shines a spotlight on local artists. Bring your camp chairs and enjoy a relaxing day of good tunes. Food trucks will also be onsite.
Smoky Mountain Scottish Festival & Games
May 20-21, 2023
Townsend Visitor's Center
$15-$30 per adult, children 15 and under are FREE
This Scottish heritage festival features Highland games, live bagpipe music, dancers, and much more. Visitors can also purchase traditional Scottish food, purchase tartans, and find thier ancestral clan.
Did we miss one of your favorite things to do in Knoxville in May? Please send us the details so we can add it to the list.