Apple picking near Gatlinburg and Pigeon Forge is a popular activity throughout the summer and fall. With crispy fried pies, warm cinnamon apple bread, and the sticky sweetness of a perfectly coated caramel apple, what's not to love?
The local apple season begins in August and runs all the way through October, so you have plenty of time to visit one of the Orchards.
With so many fun fall activities in East Tennessee, you'll never get bored!
For your convenience, this post may contain various affiliate links. As an affiliate, and as an Amazon Associate, I earn from qualifying purchases. View the disclosure page for more information.
---
You May Also Like
---
Quick Tips For Apple Picking Near Gatlinburg TN
Depending on which month you go, different varieties of apples will be available.
These are working farms. Protect your feet by wearing closed-toe shoes.
To beat the summer and early fall heat, plan your visit for early in the morning or late in the day. You can also visit in late fall for cooler weather.
Pick-Your-Own Apple Orchards Near Gatlinburg TN
Buffalo Trail Orchard
(423) 639-2297
1890 Dodd Branch Rd, Greeneville, TN
1 Hour and 25 Minutes From Downtown Gatlinburg
Buffalo Trail Orchard offers a great selection of u-pick apple varieties. Visitors will also enjoy a scenic hayride out to the orchards.
This is the only apple-picking farm close to Gatlinburg.
Apple Varieties
July – William's Pride, Zestar
August – Gala, Honey Crisp
September – Fuji, Sweet 16, Wolf River, Jonagold, Yellow Delicious, Cameo, Mutsu, Red Staymen, Northern Spy, Winter Banana, Enterprise, and Braeburn
October – Fuji, Pink Lady, and Gold Rush
Pre-Picked Apple Farms Near Gatlinburg TN
Mountain Mist Farms
(865) 258-3276
710 Caney Creek Rd, Pigeon Forge, TN
25 Minutes From Downtown Gatlinburg
Mountain Mist Farms is a popular u-pick berry farm and winery. In the summer and fall it offers a delicious selection of pre-picked apples that are grown on-site.
The Apple Barn and Cider Mill
1 (800) 421-4606
230 Apple Valley Rd, Sevierville, TN
35 Minutes From Downtown Gatlinburg

In addition to tasty fresh apples, the Apple Barn boasts a delicious assortment of homemade fried pies in a variety of fall flavors. They also have a winery, country restaurant, general store, and more!
One of their most popular items is their fresh-pressed cider, which is made from their own homegrown apples. Yum!
For a fun learning experience, you and your family can watch the cider-making process in various stages throughout the fall. On Thursdays the apples are juiced. On Fridays, the juice is placed into jugs.
Carver's Orchard And Apple House Restaurant
(423) 487-2710
3460 Cosby Hwy, Cosby, TN
35 Minutes From Downtown Gatlinburg
Carver's Orchard and Apple House Restaurant is regionally renowned for its delicious apple-flavored offerings. Popular menu items include fresh-pressed cider, fried pies, delicious pastries, and more! All their recipes are made using apples picked from their very own orchard. It doesn't get fresher than that!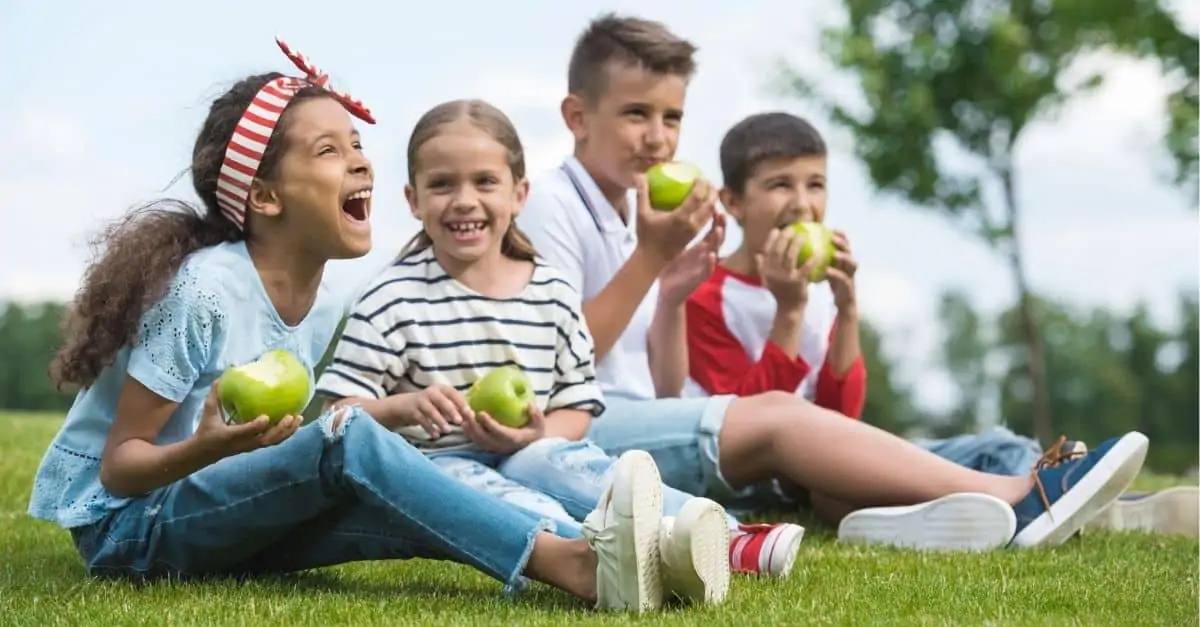 Baxter's Orchard and Farm Store
(865) 217-2281
5482 East Pkwy, Cosby, TN
27 Minutes From Downtown Gatlinburg
In addition to fresh apples, Baxter's sells a variety of delicious homemade jams and jellies.
Darnell Farms
(828) 488-2376
2300 Governors Island Rd, Bryson City, NC
1 Hour and 20 Minutes From Downtown Gatlinburg
While Darnell Farms doesn't have its own orchard, it sells a variety of delicious apple varieties which it primarily buys from small local growers. It's also locally famous for its incredibly delicious dream whips, which come in a caramel apple flavor in the fall. Yum!
More East TN Family Fun