Smoky Mountain animals are one of the most thrilling sights to see in the entire national park. From an adorable black bear mama with her cubs to a majestic bull elk, the excitement of seeing these wild beauties will bring a little sunshine into even the gloomiest of days.
To the delight of animal lovers near and far, the Smokies have several great spots for viewing wildlife. There are also opportunities for horseback riding and viewing farm animals at living history displays within the park.
At the bottom of this page, you'll also find a free Smoky Mountain animals coloring book! Wildlife viewing is just one of the many fun things to do in the Smoky Mountains!
What is the Best Time of Day to See Smoky Mountain Animals?
While bears can be seen all throughout the day, the best time for viewing most animals is at dawn and dusk. This includes elk, coyote, bobcats, and more. They are most active at this time because it's when they typically feed.
Do Black Bears Hibernate in Winter?
None of the large animals in Great Smoky Mountains National Park hibernate in the winter.
While bears aren't true hibernators, they do sleep for the vast majority of the colder months. Because they only leave their dens for very brief periods of time, a black bear sighting is rare between December and March.
If you have your heart set on seeing a bear, winter is not the best time for your vacation. Thankfully during those colder months, you will still be able to see elk, coyotes, bobcats, and more.
10 Awesome Animal Encounters in the Smoky Mountains
Below you'll find all the best animal adventures in great Smoky Mountains National Park. Whether you are in Tennessee or North Carolina, there are plenty of wonderful options. Some are self-guided, while others are ranger-led. Most of the activities are completely free!
1. Viewing the Wild Bears in Cades Cove
Cades Cove is a picturesque 11-mile driving loop carved through the peaks and valleys of southern Appalachia. In addition to miles of forested area at this location, the park service has created large expanses of open fields along the loop.
Black bears and other popular animals tend to blend into the forest trees, so these open spaces create a unique viewing experience unmatched by any other location in the park.
Though the length in miles is fairly short, due to the popularity of this attraction, it can sometimes take up to 4 hours to drive the entire loop. If you want to avoid the crowds, consider coming in the early morning or evening hours. There is no bad time of day for spotting bears in Cades Cove. But of course, there are no guarantees.
2. Viewing the Wild Elk at the Oconalufee Visitors Center
The Oconaluftee Visitors Center is one of the best places to snap photos of wild elk. There is a large clearing to the right of the main building that seems to attracts herds daily. The best time of day to see elk is in the early morning or evening hours, but they can be present at any time of day.
You can also catch a glimpse of the elk in the forests and rivers surrounding the visitors center.
3. Tagging Monarch Butterflies at Tremont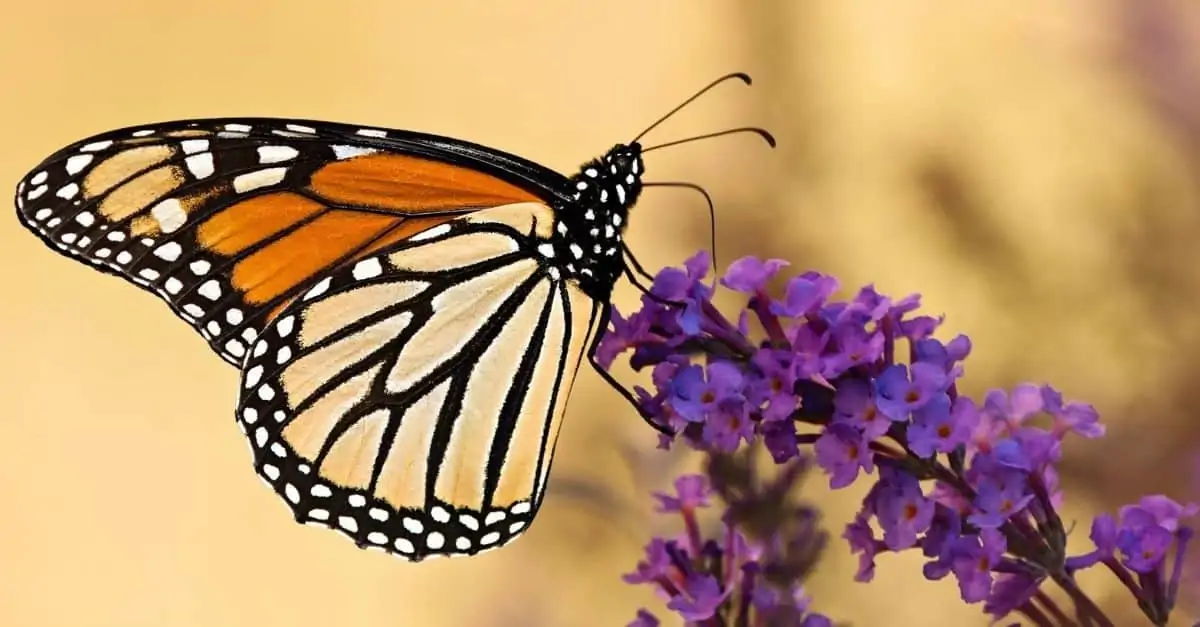 Monarch tagging is one of the most unique and popular annual events in the Smoky Mountains. Prior to beginning, the staff at Tremont will give you a quick lesson on how to gently catch the butterflies and add the tagging stickers.
The annual tagging events are spread out over a few weeks in the fall. There is no charge to participate! How cool is that?
Tremont also offer tons of other animal encounters thorughout the year, including searching for salamanders and other anphibans. These programs do have a small fee.
4. Viewing the Synchronous Fireflies in Elkmont
This is the single most popular annual event in all of Great Smoky Mountains National Park. The event used to be free, but as it grew it began to overwhelm park staff and negatively affect the fireflies. There is now a $20 fee per parking pass. Passes are limited and distributed via a lottery system.
Synchronous fireflies only exist in a handful of places throughout the world. Though some smaller pockets of synchronous fireflies are present along the east coast, the Elkmont section of the Smokies is home to the largest population of synchronous fireflies in the entire United States.
Due to the strict attendance limitations now in place, this is truly a once in a lifetime experience you don't want to miss!
5. Viewing the Wild Elk in Cataloochee
In addition to being a hub for wild elk sightings, the Cataloochee section of Great Smoky Mountains National Park is home to a variety of historic buildings, world-class hiking trails, picnic areas, camping, and more!
It is also very close to Maggie Valley and Waynesville, which both offer a wde variety of activities, restaurants, and shopping.
6. Immersive Junior Ranger Programs
These free ranger-led programs have a variety of themes many of which are animal-related. Some popular ones include learning about wild bears, elk, birds, and butterflies. All of the kid's programing includes props for a more hands-on experience.
All available programs are listed in the free Smokies Guide newspaper, which can be found at any visitors center. Programs are offered at all park visitors centers and rotate seasonally.
7. Immersive Not So Junior Ranger Programs
While similar to the junior ranger program above, this program is geared towards adults and the events tend to be a little more daring or complicated. Past events have included night hikes to look for owls and bats, animal tracking lessons, and much more!
8. Hiking
Hiking trails are often where my family encounters the most interesting creatures. Especially if you have kids, they tend to notice small things adults may otherwise miss.
On our hikes, my family has personally encountered a variety of colorful salamanders, cyanide releasing millipedes, snake skins, hawks, and more.
One of our favorite hiking memories happened on the Schoolhouse Gap Trail, where we encountered several large groups of Eastern Tiger Swallowtail butterflies. They were simply stunning!
9. Mountain Farm Museum
This living history museum depicts farm life in early Appalachia. During the warmer months, pigs and chickens are kept at the farm, as they would have been in the 1800s.
Throughout the year, the farm hosts several living history events where guests can see sorghum milling, blacksmithing, and more! The museum is located just behind the Ocanoluftee Visitors Center.
10. Cades Cove Riding Stables
If you'd like a more interactive animal experience, horses are the way to go. At the riding stables, you can enjoy horsedrawn carriage rides or guided horseback trail rides through the picturesque mountains of Cades Cove.
11. Anywhere!
No matter where you are in the Smokies, there is a good chance you may encounter any number of Smoky Mountain Animals. It's pretty common to spot a variety of wild animals in the thin forest areas along the sides of the road. So, it's important to keep your eyes peeled at all times.
If you do see any animals while driving, pull onto the shoulder to void blocking traffic. Please also keep in mind that bears and other wildlife are very quick. It's always best to snap your photos from the safety of your car.
Happy exploring, y'all!
Smoky Mountain Animals Coloring Book
This book is best for kids ages 3-7 and features 10 stunning animal scenes with fun-facts on each page. It's a free gift for a newletter subscribers. Sign up to claim yours today!