As the cool nights set in and the mountains begin to dance with colors, festive fall memories are waiting to be made. Soak in all the sights and sounds of the season with a fun trip to one of these pumpkin patches in Knoxville TN and the surrounding counties.
Most of the farms featured below boast a variety of additional attractions including hayrides, petting zoos, playgrounds, jump pads, farm stores, and more!
If you're a pumpkin farm newbie, we've also provided some tips to help you survive your trip! If you want even more u-pick fun, check out our big list of farms for fruit picking near Knoxville.
For your convenience, this post may contain various affiliate links. As an affiliate, and as an Amazon Associate, I earn from qualifying purchases. View the disclosure page for more information.
Pumpkin Patches in Knoxville TN
As always, you can click any blue business link to verify the information provided or get additional details. Knoxville farms are listed first with the surrounding farms following in alphabetical order.
Due to current events please check the status of any farm on the morning of your visit. Even farms that are planning to be open may have to close at the last minute for cleaning if there is any contamination on their grounds.
1. Oakes Farm
8240 Corryton Rd., Corryton, TN
Knox County
The pumpkins at Oakes Farm are the perfect size for carving! In addition to the patch, farm guests will enjoy hayrides, a corn maze, and over 25 attractions, including a petting zoo, playground, face painting, and sand play.
The farm also offers a wide assortment of delicious lunch choices, including hot dogs, hamburgers, chicken tenders, fried okra, fried mac-n-cheese, and much more. You can complete the meal with some tasty homemade fudge, hand-dipped ice cream, or funnel cakes. Yum!
2. Buffalo Trail Orchard
1890 Dodd Branch Rd, Greeneville, TN
Greene County
Buffalo Trail Orchard is a delightful but low-key farm experience that offers a hayride in addition to pick-your-own apples and pumpkins. For anyone wanting a less commercialized pumpkin picking experience, this farm will be just the ticket!
After you've found the perfect pumpkins, you and your family can hop on over to the farm store, which is filled with delicious jellies, jams, apple butter, and more. Most of the items for sale are homemade using produce grown right on the farm.
3. Ballinger Farm Crazy Maze
2738 Renfro Rd, Jefferson City, TN
Jefferson County
At Ballinger farm Crazy Maze, guests will enjoy a fabulous pumpkin patch, corn maze, playground, petting zoo, jump pad, hayrides, hay maze, duck races, and more!
The farm also sells a variety of drinks and simple lunch options, so there is no need to pack your own food.
4. Deep Well Farm
9567 Hwy 11E, Lenior City, TN
Loudon County
Deep Well Farm features a pick-your-own pumpkin patch, corn maze, playground area, duck pond, petting zoo, and much more! The pumpkins included with your admission are the perfect size for painting. You can purchase larger carving pumpkins for an additional charge.
If you are feeling peckish, the farm also sells basic concessions including hotdogs, chips, sodas, and more.
5. Echo Valley Corn Maze
915 Bethel Church Rd, Jefferson City, TN
Jefferson County
This farm is closed Monday and Tuesday and open Wednesday through Sunday.
Echo Valley Corn Maze features pick-your-own pumpkins, multiple corn mazes, barrel trains rides, a hayride, pumpkin cannon, a petting zoo, ziplining, a playground, and more!
As an added bonus, the farm's mouth-watering funnel cakes are sure to take your day to the next level.
6. Hyde Farms
7545 Hwy 411 South, Greenback, TN
Loudon County
Hyde Farms boasts u-pick pumpkins, a large corn maze, a hay maze for the little guys, and the largest pig exhibit in East TN! There is also a full-service concession stand and a farm store with fresh produce and canned goods.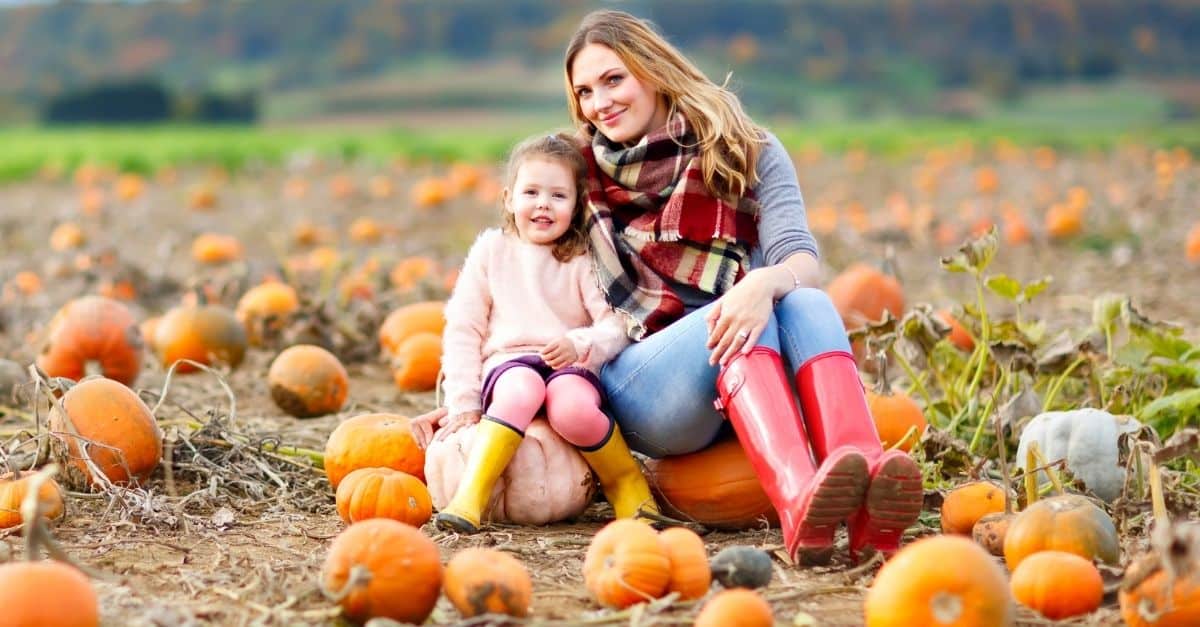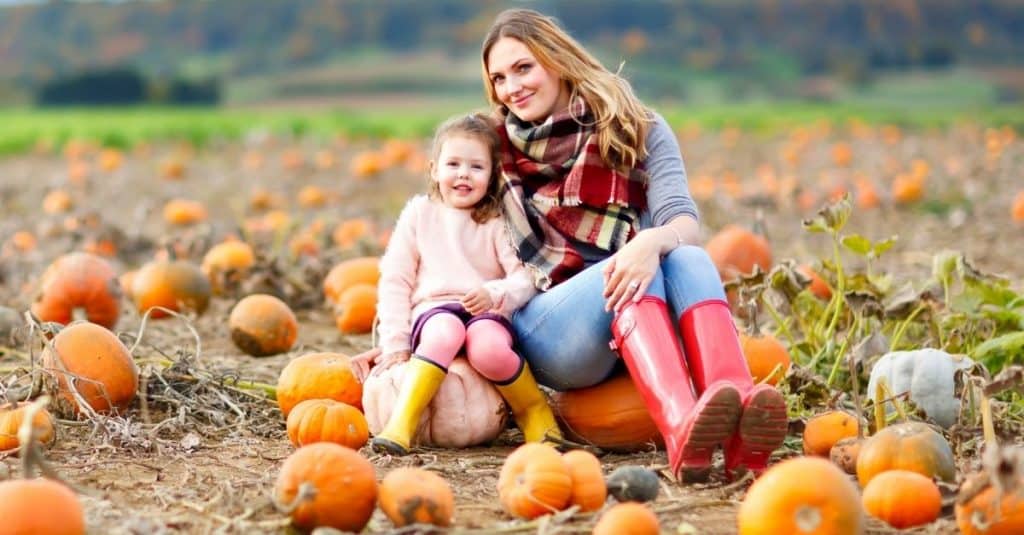 7. Kyker Farm
938 Alder branch Road, Sevierville, TN
Sevier County
This spectacular pumpkin patch near Knoxville TN boasts u-pick pumpkins, a petting zoo, playground area, corn tub, jump pillow, and much more! This unique farm allows you to pick a carving pumpkin, a pie pumpkin, a decorative gourde, or a delicious squash.
There is also a nice snack bar with chili dogs, nachos, and other simple lunch choices.
8. Maple Lane Farms
1126 Maple Ln, Greenback, TN
Blount County
At Maple Lane Farms, you can enjoy a u-pick pumpkin patch, hayrides, corn maze, bounce houses, photo props, and more! This location also boasts a large country store filled with country crafts and farm-fresh canned goods.
If you are feeling peckish, you can refuel with BBQ, hot dogs, nachos, corn dogs, chicken tenders, and sweet treats.
After dark, the corn maze transforms into a haunted attraction.
9. Mayfield Pumpkin Patch and Farm Park
257 TN-307, Athens, TN
Monroe County
Mayfield Farm Park boasts a large pumpkin patch, corn maze, pig races, playground, hayrides, outdoor games, and more!
This farm offers tons of delicious food choices including pork BBQ, hotdogs, hamburgers, chicken sandwiches, fried Oreos, and more. Of course, there is also a wide selection of tasty Mayfield ice cream.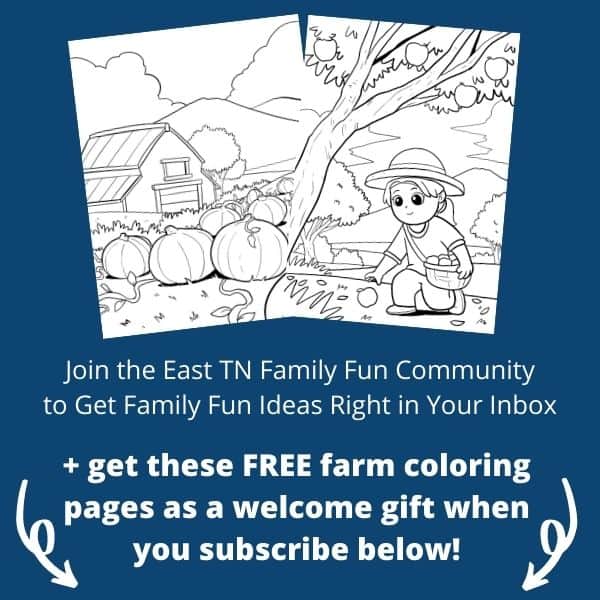 10. Narramore Farms
199 Laurel Bluff Road, Kingston, TN
Roane County
Narramore Farms features pick-your-own pumpkins, hayrides, a corn maze, and a variety of fun outdoor games perfect for both kids and adults!
When your belly starts to rumble, Narramore Farms has got you covered. Throughout the season, this farm hosts different food trucks from throughout the greater Knoxville area.
11. Love Loud Corn Maze
First Baptist Church of Sevierville
Sevier County
Love Loud Corn Maze is a small but mighty church-run corn maze that also offers hayrides, yard games, face painting, and more. There will also be food, drinks, and sweet treats onsite.
The maze is only open for 1 week at the end of October.
12. Nightfall Acres
13100 W Lee Hwy, Philadelphia, TN
Loudon County
This fun farm near Knoxville TN is active throughout the summer and fall. When the season is right, guests will enjoy sweeping sunflower fields, a giant corn maze, and pre-picked pumpkins.
When the sun goes down, this farm is also home to one of Knoxville's scariest haunted houses. Tickets are sold separately for this attraction.
13. Friendly Farm
1104 Rebel Hollow Rd, Tazewell, TN
Clayborn County
Friendly Farm is a local favorite that hosts fun special events year-round. Throughout the fall season, they will be holding special events including a costume contest, trick-or-treating, free admission for scouts, and Buddy Walk day!
The fall festivities include u-pick pumpkins, barrel train rides, a large petting zoo, and more! The petting zoo boats over 100 animals. In addition to goats, you can pet chickens, pigs, and bunnies. Oh my!
Pumpkin Books to Share
Apples and Pumpkins – A young girl spends the perfect fall day on the farm picking apples and pumpkins.
Pumpkin Jack – This is a fun science lesson disguised in a delightful story. A young boy throws his rotten jack-o-lantern into the back garden. Throughout the year he continues to make observations until he gets an awesome spring surprise!
Seed, Sprout, Pumpkin Pie – With vibrant photographs, kids can follow the life cycle of a pumpkin from seed to pumpkin pie.
Pro Tips to Help You Survive Your Pumpkin Farm Visit
Consider visiting the farm earlier in the morning or later in the day to avoid the sweltering mid-day heat.
An overcast day can also provide great relief from the heat if you time your trip to avoid the storm.
Be sure to bring tote bags or a collapsible wagon to make transporting your pumpkins easier. If you are taking a hayride, bags are the way to go.
At a pumpkin patch or corn maze, strollers are definitely more trouble than they're worth. Consider babywearing instead.
By their nature, farms have a lot of dirt. Come prepared to clean little hands by bringing hand wipes, especially if you are planning to eat while you're there.
Some farms only accept cash, so be sure to verify with your chosen farm prior to leaving for your trip.
More East TN Family Fun