Like your most picturesque dream, Knoxville's sunflower field will delight and captivate with the most brilliant of summer colors. Whether you are looking for an amazing view or for a stunning photography spot, you will not be disappointed. Surrounded by lush forest and hiking trails, this sunflower field is truly is the perfect family outing for a gorgeous summer day!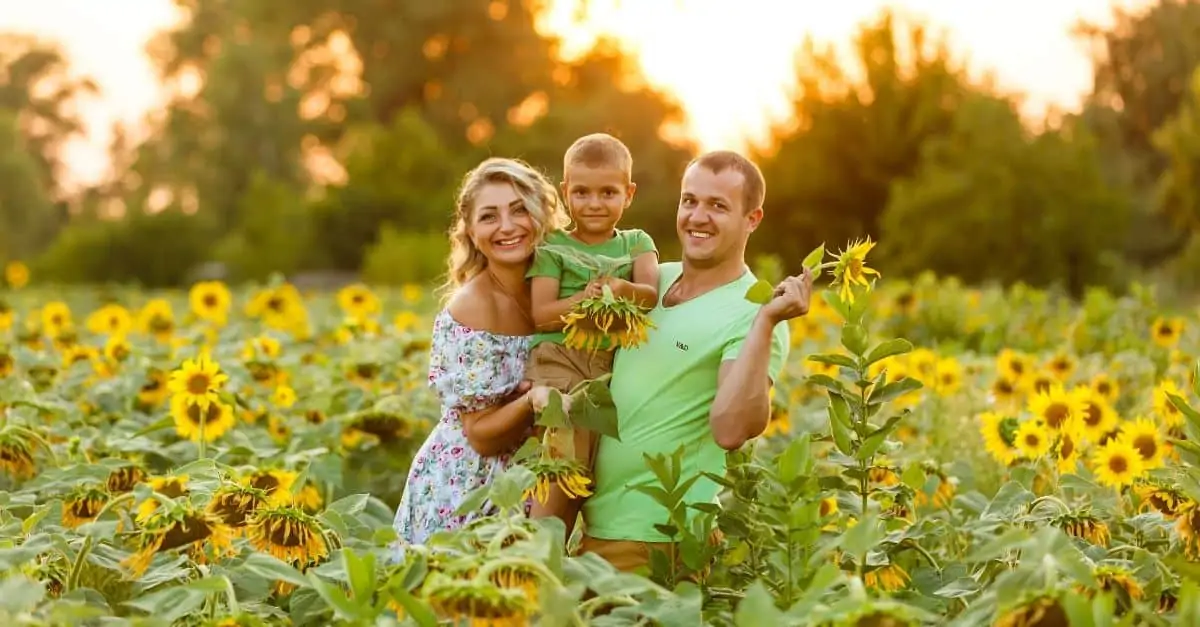 For your convenience, this post may contain various affiliate links. As an affiliate, and as an Amazon Associate, I earn from qualifying purchases. View the disclosure page for more information.
Knoxville's Best Sunflower Field
Why is this field even here?
This field is conveniently located at the Forks of the River Wildlife Management Area. Managed by the Tennessee Wildlife Resource Agency, this field is planted every year with the goal of attracting bees, butterflies, and other pollinators to the area. This means it's important to respect the sunflowers on your visit. Please do not intentionally damage or harm the sunflowers as it will impact the number of pollinators the field can attract and support.
Why do we need pollinators?
Pollinators, like bees and butterflies, support our local farms by helping plants reproduce. Before visiting the field, here's an excellent short video to watch with your kids. The video shows exactly why bees are so important and how much they help the environment.
How do I access the field?
To access the field, drive to the end of McClure Road, just south of Ijams Nature Center, and park at the yellow gate. The field is just beyond the gate. Another option is to park at Ijams and then hike down to the wildflower field. The sunflowers will be in bloom around early to mid July.
Related Read: Local Summer Fun Guide
What other things are there to do near the sunflower field?
After visiting the field, there is a variety of other family-friendly activities available throughout the Forks of the River Wildlife Management Area. Some of the best options include:
pack a lunch and enjoy an outdoor picnic
relish nature with a fun family hike (you can even hike to Ijams Nature Center)
bring the binoculars for a little bird watching
collect a variety of nature items for one of these fun activities
Related Read: Free Summer Concerts
Happy exploring y'all!