The new kindness craze sweeping the nation has finally made its way to East Tennessee. These "kindness rocks" can be found throughout Knoxville, Maryville, Sevierville, Pigeon Forge, Gatlinburg, and East Tennessee. It's not too late for you and your family to join in on the fun of spreading a little neighborly love!
For your convenience, this post may contain various affiliate links. As an affiliate, and as an Amazon Associate, I earn from qualifying purchases. View the disclosure page for more information.
Kindness Rocks in Knoxville, The Smoky Mountains & East Tennessee
What are kindness rocks?
Kindness rocks are the invention of the nationwide Kindness Rock Project. The project aims to inspire and delight community members by distributing painted rocks throughout the town. The rocks can be painted with inspirational messages or simple works of art.
When you find a rock around town that "speaks" to you, feel free to take it home and enjoy it. Whether that be in your garden, as a paperweight, or however your heart desires. Or, you can take the rock to another location in town, so that another community member can find and enjoy it.
Where can you find them?
You can literally find these kindness rocks anywhere. They will be "hidden" in plain sight at locations like parks, gas stations, parking lots, hotels, businesses, and pretty much anywhere you can imagine. You have probably already seen some around town and didn't even know it.
*Please keep in mind that it is technically illegal to leave these rocks inside The Great Smoky Mountains National Park. Leave only your footprints, as the saying goes.
You May Also Like
How can you get involved?
If you'd like to create your own kindness rocks to help inspire your fellow community members, we have the best tips and ticks for success.
Materials:
paint, acrylic, tempura, or any type of well-covering craft paint
permanent markers, to create details and wording
paintbrushes, in various sizes
clear coat spray paint
Begin by painting your rocks with a base coat of paint. Lighter base colors work best for adding details on top later on. We painted the front and back for a more cohesive look, but many people choose just to paint the front. If you are having trouble finding rocks on your own, you can purchase them at the Amazon link above.
After painting your base coat, use the various sized paint brushes and markers to add details to your rocks. You can simply create fun little images that will make someone smile, or include inspirational quotes and sayings that might help or inspire someone at a crossroads in life.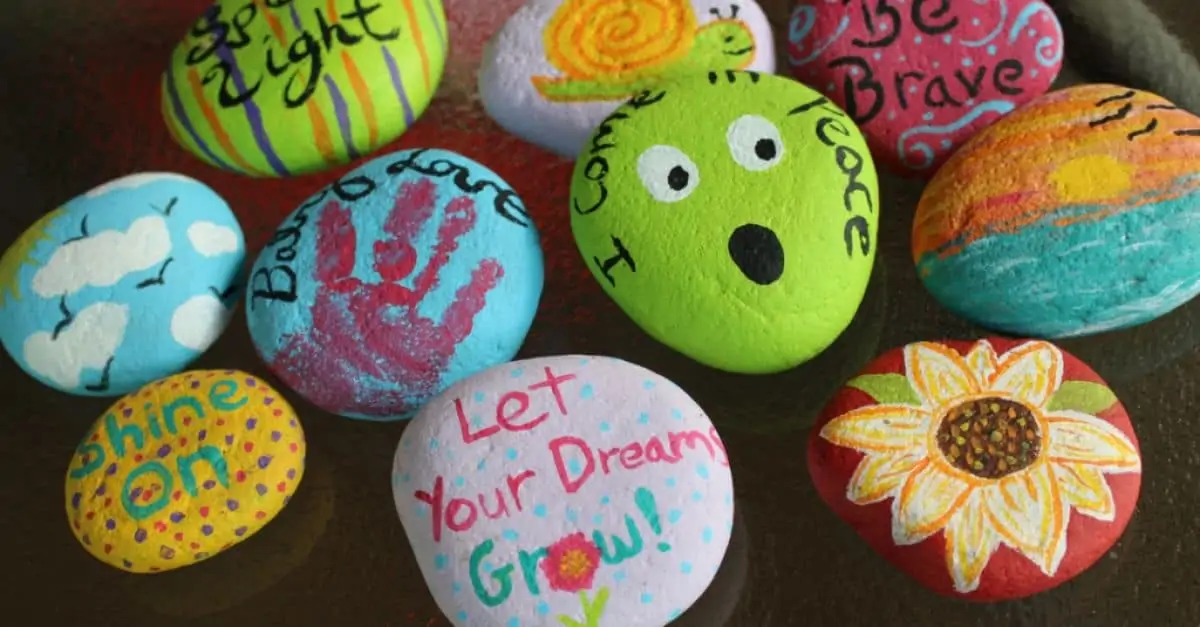 After painting be sure to write "Kindness Rock Project" on the back so that anyone who finds the rock can learn more about the project. If you painted the back of your rock, you can use a marker for this step. If you didn't paint the back, you can use brightly colored paint.
Once all of your paint has dried, spray your creation with a clear coat to protect it from the various types of weather it may encounter in its travels.
Be sure to keep an eye out for our Mom Explores The Smokies rocks around town!
Connect with a local rock painting group.
After you've hidden your rocks, there are several local Facebook groups you can join to share your rocks and leave clues to help others find them! Happy crafting y'all!