Animal lovers of all ages find it hard to resist the cuddly cuteness of nature's most adorable critters. Thankfully the Smoky Mountains have tons of animal encounters to keep you and the kids entertained and the animals fed and happy.
Below you'll discover a variety of wonderful petting zoos in Pigeon Forge and the surrounding areas. These attractions offer some unique options that you won't find at your typical farm including zebras, scarlet macaws, and jellyfish.
If you read all the way to the bottom, you'll discover a surprise animal encouter you and your kids will remember forever! As an added bonus, you'll be helping to save the planet. And get this, it's totally free!
Pigeon Forge Pettings Zoos
1. Parrot Mountain
1471 McCarter Hollow Road
Pigeon Forge, TN
This gigantic aviary is a bird lovers paradise. The park offers 3 different areas where you can touch, feed, and take pictures with a variety of tropical birds, including parrots, macaws, and more! There are also many cool birds for viewing only including tucans, kookaburras, and peacocks.
2. Big Rock Dude Ranch at the Ponderosa
909 Little Cove Rd
Pigeon Forge, TN
This dude ranch features a petting zoo, fishing pond, horseback riding, and a small Appalachian heritage museum.
Related Read: 20 best Family Hikes In The Smoky Mountains
3. Smoky Mountain Llama Treks
640 Padgett Mill Road
Cosby, TN
At this scenic mountain wonderland, you can pet, feed, and learn all about raising llamas. Smoky Mountain Llama Treks also offers guided llama-back treks through the forest. These trail rides are available on the farm and throughout the surrounding wilderness. If your family is really adventurous, you can even take an overnight camping trip with, you guessed it, llamas! How cool is that?
4. Ripley's Aquarium of the Smokies
88 River Rd
Gatlinburg, TN
This aquarium features hands-on exhibits including an awesome blacklight touch tank filled with jellyfish. Of course, there are also amazing water creatures of all kinds, including sharks, stingrays, and penguins. They even have a live mermaid show!
Related Read: Smoky Mountain Heritage Center
5. Rainforest Adventures Discovery Zoo
1430 Hurley Drive
Sevierville, TN
This zoo is home to hundreds of animals. The critters include reptiles, mammals, birds, bugs, and amphibians. There is also a large petting area with the cutests goats you've ever seen!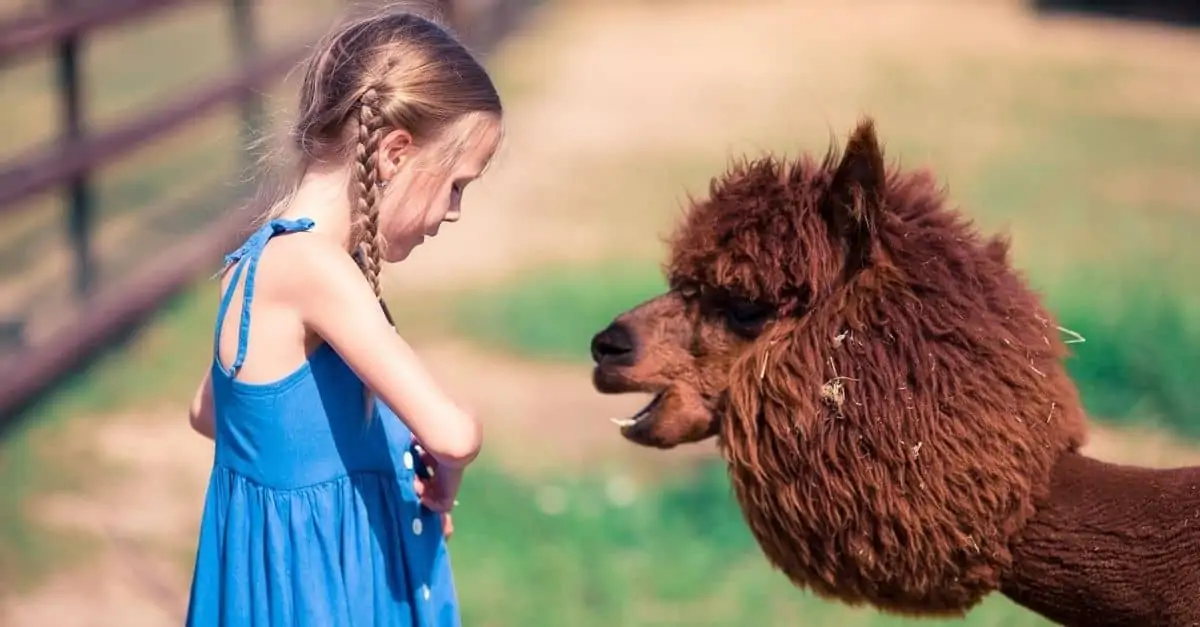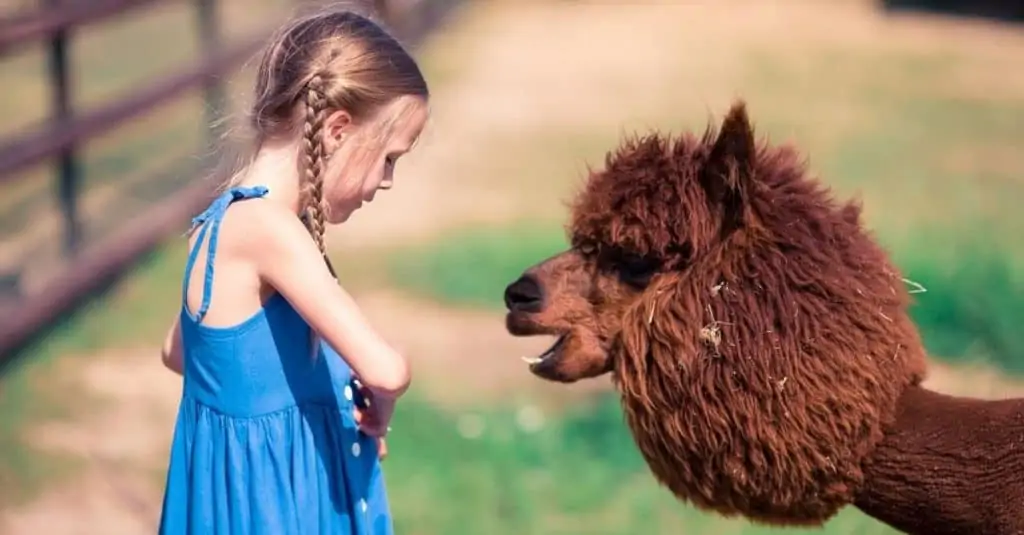 6. Smoky Mountain Deer Farm and Exotic Petting Zoo
478 Happy Hollow Lane
Sevierville, TN
This petting zoo is filled with exotic animals including kangaroos, a zebra, a camel, a reindeer, and much more. They also offer pony rides and horseback riding.
7. Goats on the Roof
1341 Wears Valley Road
Pigeon Forge, TN
This quirky attraction has 2 main draws: an all-ages alpine coaster and roof-top goats. And yes, I do mean they have goats on the roof of their building. If you aren't interested in riding the coaster, you can feed the goats for only a few bucks, which makes this one of the cheapest attractions on this list!
Related Read: Discover Sugarlands Visitor Center
7. Kyker Farm
938 Alder Branch Rd
Sevierville, TN
This seasonal petting zoo and pumpkin farm is THE place to be in September and October. In addition to the petting zoo, the farm offers tons of fun activities for kids and families, including corn mazes, hayrides, a jump pad, duck races, a large playground, and much more!
9. Smoky Mountain Cat House
3327 Old Mill St
Pigeon Forge, TN
Cat lovers everywhere will go bananas at this adorable cat-themed store in the Old Mill Historic district. From shirts to quirky suveniers, this store is all cat, all the time! The store also has a few mascots wandering around who love attention from friendly shoppers.
10. Monarch Butterfly Tagging at Cades Cove
While not exactly a petting zoo, you can actually touch and hold wild monarch butterflies at this popular annual event. Taking place in September and October each year, this multi-date monarch tagging event is part of a large-scale conservation effort. It helps scientists track monarch migration habits and monitor their population size.
This event is a great way to teach your kids about pollinators and animal conservation. The best part is, it's completely free with advnced registration.
No matter which attraction you choose, you can't go wrong at any of these Smoky Mountain and Pigeon Forge petting zoos!