From rustic signs and hand-painted ornaments, nothing oozes holiday spirit like one of these Christmas craft fairs near Knoxville TN. Not only will your loved ones appreciate the unique gifts, but you'll also be supporting small local businesses. It's a win-win.
Check out our other ideas for Knoxville Christmas fun here.
November Christmas Craft Fairs Knoxville TN
1. The Knoxville Christmas Craft Fair
November 10-12, 2023 @ 10 a.m.
Knoxville Expo Center
$5/ages 13 and older, 12 and under FREE
With over 250 vendors, the Knoxville Christmas Craft Fair is officially the largest holiday market in the area. They even claim to be the largest in all of the South! In addition to a wide variety of craftsmen vendors, Santa pictures and concessions will also be available for purchase.
2. Holiday Handcrafters Festival
November 11, 2023 @ 10 a.m.
Great Smoky Mountain Heritage Center, Townsend
FREE Admission
The Holiday Handcrafters Festival is a wonderful way to support local artisans who will be selling fall and Christmas crafts. Though wonderful, this event will be slightly less crowded than some of the others and will be a good choice for people who like more room to shop.
3. Christmas Marketplace
November 11, 2023 @ 10 a.m.
Historic Ramsey House, Knoxville
FREE
This family-friendly Christmas marketplace will have great food, great entertainment, and tons of craft vendors to help you finish up your Christmas shopping.
4. Old Fashioned Downtown Christmas
November 17, 2023 @ 5 p.m.
Downtown Athens
FREE admission
Ring in the season at this fun open-air Christmas craft show in stunning downtown Athens. in addition to vendors, families can enjoy live entertainment, activities, food trucks, a tree-lighting ceremony, and more.
Rustic Farm Decor
This rustic metal Christmas sign will add a touch of charm to your holiday decor. It will make the perfect addition to your home or covered porch.
5. All is Bright
November 17, 2023 @ 6:30 p.m.
Pinnacle at Turkey Creek, Knoxville
FREE admission
This Christmas kick-off event will feature a variety of artisan vendors, tree lighting, family-friendly activities, and games! In addition to the craft fair, you can complete the experience by visiting one of the many permanent shops and restaurants.
6. Retropolitan Craft Fair
November 19, 2023 @ 11 a.m.
The Mill and Mine, Knoxville
FREE admission
The participants in the Retropolitan Craft Fair are chosen only after participating in a juried event. The participants are hand-selected based on quality and uniqueness to ensure that there will be a wide variety of products and craftsmen styles showcased at the event. Never get stuck seeing 10 tables worth of essential oils again!
7. Small Town Christmas
November 25, 2023 @ 5 p.m.
Downtown Sweetwater
FREE Admission
Treat the whole family to a night on the town with games, entertainment, food trucks, and artisan vendors. Grab a variety of gorgeous holiday-themed crafts that are perfect for gifting.
8. Christmas Arts and Craft Show
November 27 – December 3, 2023 @ 10 a.m.
Gatlinburg Convention Center
FREE Admission
This popular Christmas craft show is hosted by the Great Smoky Arts and Crafts Community. It will be jam-packed with a wide variety of local and regional artisans.
9. Santa Mouse Christmas Craft Show
November 30 – December 2, 2023 @ 10 a.m.
Dotson Memorial Baptist Church, Maryville
FREE Admission
The Santa Mouse Christmas Craft Show is sponsored by the Blount County Arts and Crafts Guild. The show will feature over 50 local artists who all belong to the guild.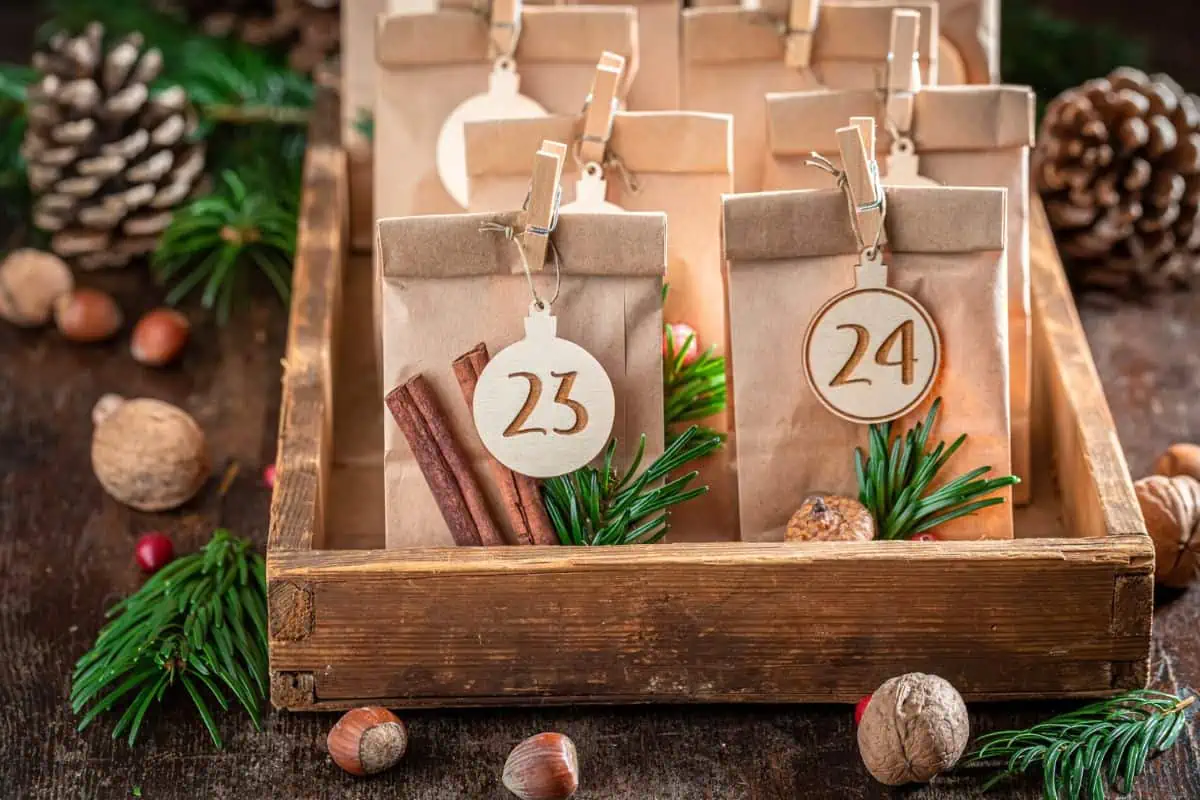 December Christmas Markets
10. Holiday Barn Sale
December 1-2, 2023 @ 3 p.m.
Riverview Family Farm, Knoxville
This fun holiday sale at the barn is dripping with rustic charm and scenic beauty. Come on out to bask in the holiday magic and grab some cute gifts for your friends and family.
11. Market Square Winter Market
Saturdays From December 2 – 23, 2023 @ 10 a.m.
Market Square, Knoxville
FREE admission
In the month of December, the always popular farmers' market is transformed into a craft lover's paradise. In addition to traditional food items, the square and neighboring streets will be lined with local craftsmen selling a wide variety of Christmas and holiday crafts that everyone on your shopping list will love!
As you can see, when it comes to Christmas craft fairs, Knoxville TN has plenty of amazing options to choose from. Happy holiday shopping y'all!
12. Cookies with Santa & Christmas Craft Show
December 9, 2023 @ 9 a.m.
Karns High School, Knoxville
FREE admission
In addition to adorable craft vendors, this event will have kids' activities, games, cookie decorating, and pictures with Santa.
More East TN Family Fun