Thanks to its stunning beauty and a large concentration of black bears, Cade Cove is officially the most visited section of Great Smoky Mountains National Park. Not only does this location boast prime wildlife encounters, but the hiking in Cades Cove is also top-notch.
The whole area is peppered with a wonderful selection of trails for varying ability levels. Some trails are located directly on the loop while others are located just outside of it.
Whether you love a good strenuous hike or you need more of a peaceful stroll, you are sure to find your dream trail right here on this list.
Of course, these are just a small sampling of all that the Great Smoky Mountains have to offer.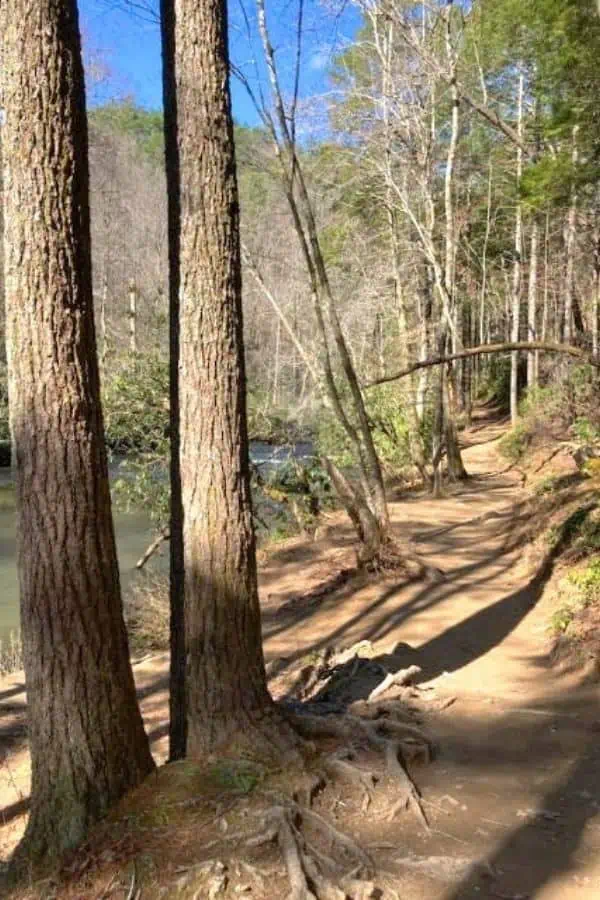 For your convenience, this post may contain various affiliate links. As an affiliate, and as an Amazon Associate, I earn from qualifying purchases. View the disclosure page for more information.
Tips For Hiking in Cades Cove
When the weather is warm and the visitor count is high, it can sometimes take up to 5 hours to drive around the whole scenic loop. For this reason, you should plan to spend the day at Cades Cove, even if you are just coming for a short hike.
There are plenty of things to see and do to extend the fun and make it worth your while. This includes a variety of historic buildings, a gorgeous picnic area, horseback riding, bike rentals, and more!
Easy Hikes in Cades Cove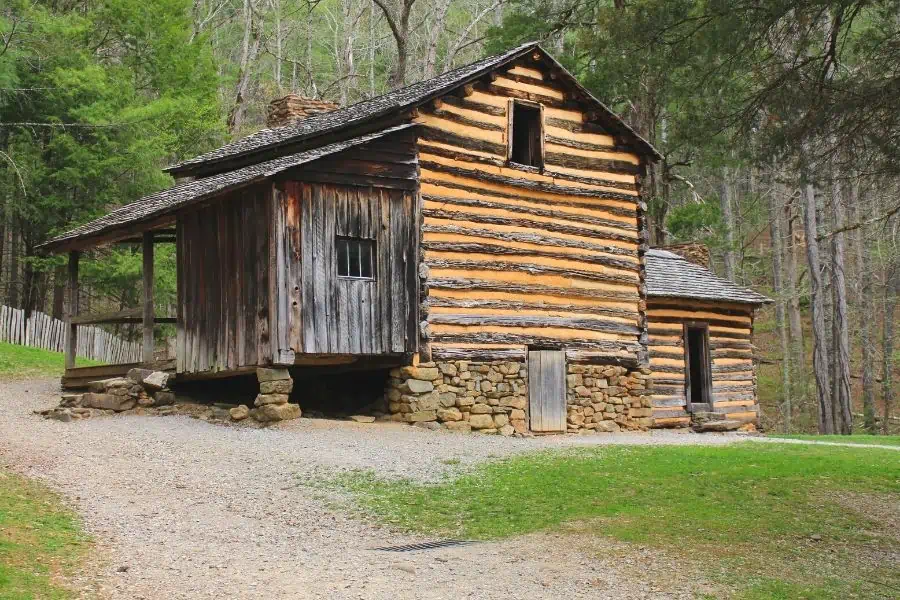 1. The Trail to Eliah Oliver Place
Aproximate Roundtrip Length: 1.2 miles
This short and peaceful trail is located towards the back of the driving loop but before the visitors' center. The terrain is mostly flat with only a few areas of gradual incline. This makes it a great choice for hikers of all ability levels.
At the end of the trail, you will find yourself at the Elijah Oliver homestead which features a rustic cabin and several outbuildings.
Where to Park
There is a small parking lot located directly in front of the trailhead. There is a sign for the trailhead on the loop, so if you are keeping a good eye out for that, it will be hard to miss.
2. Pine Oak Nature Trail Loop
Loop Length: 1 mile
Though short, this trail does start with a steep incline. Once at the top, it will be smooth sailing with a gradual descent down to the bottom.
Where to Park
The closest parking lot is at the back of the Cades Cove campground, which is just over a ½ mile from the trailhead. Visitors staying in Cades Cove Campground will be able to walk to the trail directly from their campsites.
3. Cades Cove Loop Road
Length of Loop: 11 miles
On Wednesday mornings, from May 5th through September 1st, the driving loop is closed to motor vehicles. During this time, the loop is reserved for foot and bicycle traffic.
The road starts off fairly flat which makes for an easy walk, even with kids. Since the loop is paved, you can even bring strollers.
Families should keep in mind that the loop is very long. It will be hard to walk the whole driving loop before the gates are opened for cars. So just walk as far as you please, then turn around to head back to the car.
Where to Park
Park in the front lot at the entrance to Cades Cove, just before the loop entrance gate. Look for the information pavilion with maps and guidebooks to let you know you're in the right place.
Moderate Cade Cove Hiking Trails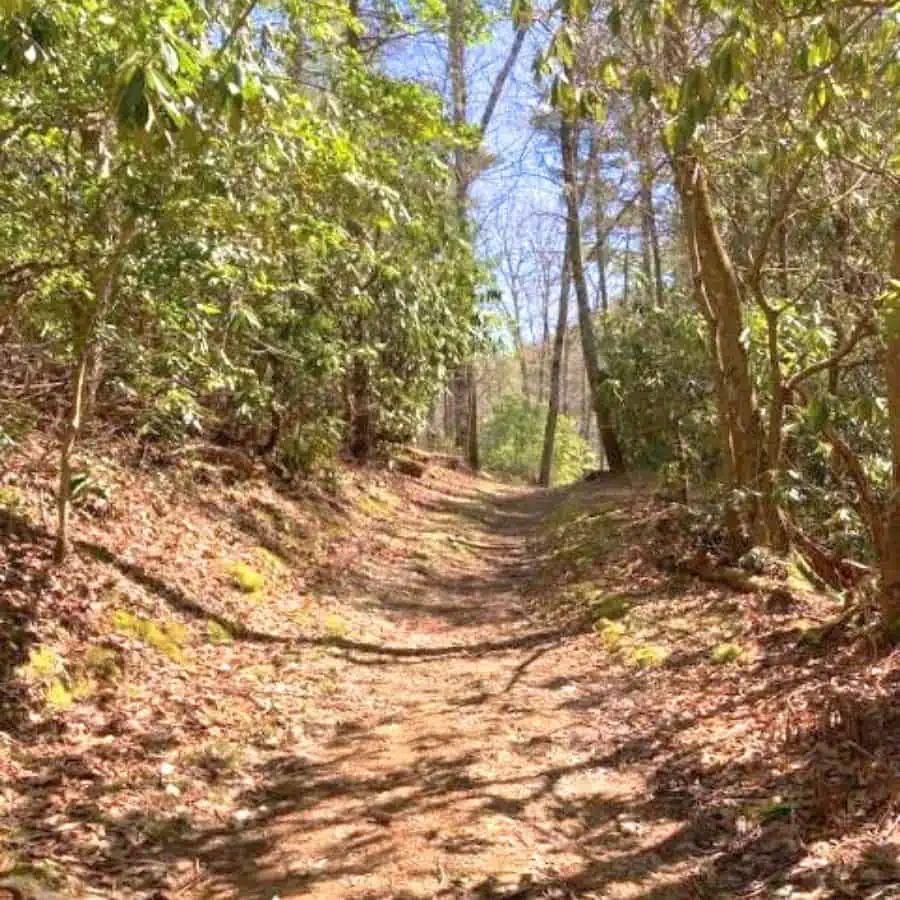 4. Crib Gap Trail
Aproximate Round Trip Length: 3.5 miles
To reach this trail, you must first hike .2 miles on Anthony Creek Trail, which offers the serene sights and sounds of a nearby creek.
Once you are on Crib Gap, there is a very gradual incline for most of the hike, but it does occasionally level out. Of course, coming back you'll be treated to gentle descent, which makes for an easy return.
Where to Park
Park at the very back of the Cades Cove Picnic Area in front of the trailhead for Anthony Creek Trail.
5. Cooper Road Trail
Aproximate Round Trip Length: 11 miles
This fun trail offers several wet creek crossings, so be sure to wear your waterproof boots for this hike. The terrain alternates between relatively flat stretches and steep inclines.
Though considered moderate, due to the length of this trail, most day hikers don't finish the whole trail. Coming from Cades Cove Loop, the intersection at Beard Cane Trail is a popular stopping point.
If you have kids with you, just get started without a destination in mind and turn around whenever you want. Don't wait until your kiddos are grouchy to turn around. If you do, you'll be miserable on the walk back.
Where to Park
The Cooper Road Trailhead is clearly marked along the scenic driving loop and there is a small designated parking area directly across from the sign.
6. Ace Gap
Aproximate Round Trip Length: 11 miles
This is a secluded and shady trail with excellent views of wildflowers in the spring. Though firmly moderate, there are a few steep inclines to tackle along the way.
Since this is a longer trail, don't feel obligated to finish the whole thing, especially if you are hiking with kids.
Where to Park
This trailhead is located at the very end of Rich Mountain Road which is a 7-mile gravel road with plenty of curves. The road is also 1-way. Once you start down it, you can't go back.
Most vehicles are able to navigate the road fairly well, but rain may complicate things. If you are at all worried about the drive, there are plenty of other fine trails on this list to choose from.
7. Abrams Falls
Aproximate Round Trip Length: 5 miles
This is the most popular hiking trail in all of Cades Cove. It leads to a short but gorgeous waterfall that is known for its high volume of rushing water. Though this is a popular swimming spot, many people have drowned at this location. Swimming is not at all recommended.
Though this trail is classified as moderate, frequent elevation changes can make this hike seem much more difficult. Most young children won't make it all the way to the falls without being carried.
Where to Park
Abrams Falls Trail has its own designated parking lot. Thorough it can't be seen from the loop, the turn is clearly marked.
Difficult Cades Cove Hikes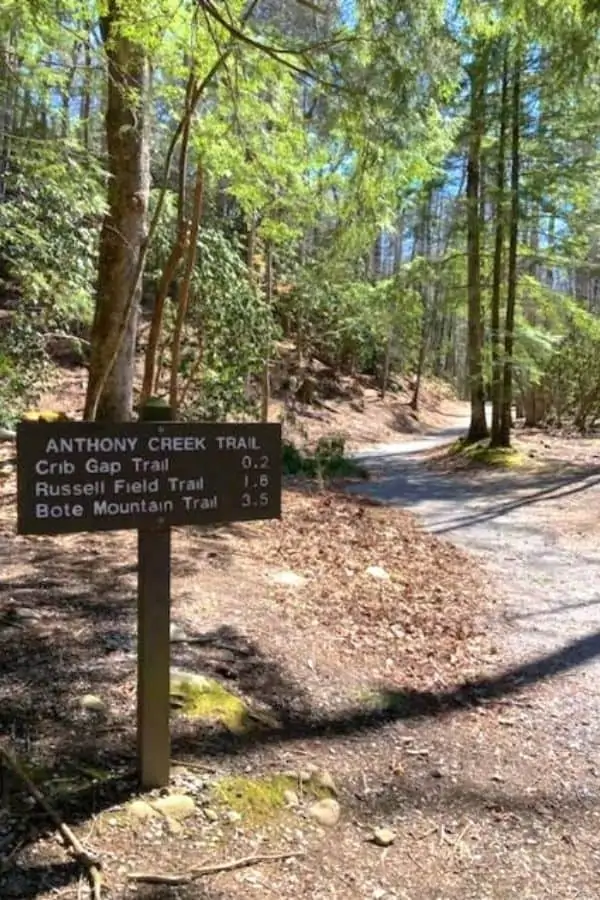 8. Anthony Creek Trail
Aproximate Roundtrip Length: 7 miles
This is the most difficult trail on the list. The terrain is mostly rocky with a steep incline. From this trail, you can continue on to Bote Mountain Trail for a longer hike.
Where to Park
The trailhead is located at the back of the Cades Cove Picnic Area, with plenty of parking spots directly adjacent to the trail.
9. Gregory Ridge Trail
Aproximate Round Trip Length: 11.5 miles
This popular but strenuous hike leads to the stunning Gregory Bald. Here visitors will enjoy sweeping mountain views and the famous flaming azaleas, which bloom in mid-late June.
Where to Park
Park in the Forge Creek Parking lot which is accessible via Forge Creek Road. This is an unpaved road.
10. Beard Cane Trail
You may frequently see this trail listed as an easy hike in Cades Cove. I am including a quick blurb about it to clarify some things for interested families.
Though this trail is fairly easy, it is a backcountry trail. This means it is not easily accessible. You have to hike down other trails that are very long and not nearly as easy before even reaching the start of this trail.
Unless you are planning a multi-day backpacking adventure, just choose a different trail.
Hiking Near Cades Cove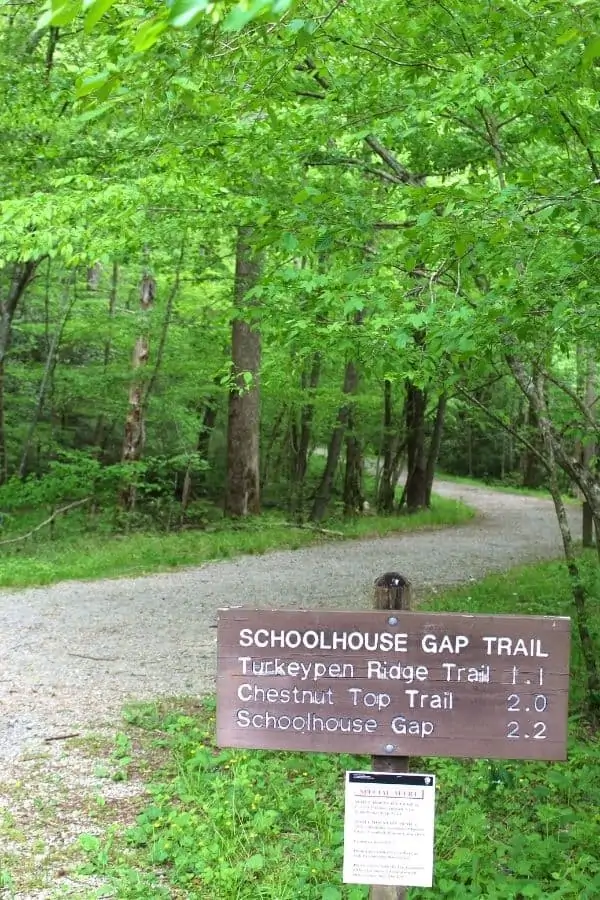 Schoolhouse Gap Trail
Aproximate Round Trip Length: 4 miles
This easy and popular trail is wide, mostly flat, and meanders along a beautiful stream. The scenic beauty of this location makes it a great choice for beginning and advanced hikers alike.
If you are bringing children, the stream offers several locations where your kids will be able to explore. The depth of the stream varies, so just be sure to test the depth before entering.
Where to Park
This trailhead can be located on the maps of most GPS devices. It has its own designated parking area, but if you don't arrive early, you will not get a spot.
If the lot is full, many people park on the shoulder of the road. Just be sure you aren't blocking traffic.
Turkey Pen Ridge Trail
Aproximate Round Trip Length: 7.5 miles
This moderately difficult trail gets less traffic than many of the other more popular choices. This makes it an excellent pick for anyone looking for peaceful solitude.
While this trail features mostly gradual inclines, it is very narrow and often has a steep drop off to one side. Families with young children may want to opt for a wider trial.
Where to Park
You should be able to find this trailhead on the maps of your GPS. Once you get there, you'll find a very small parking area directly in front of the trail.
Do you have a favorite trail for hiking in Cades Cove? Tell us about it below.