This fun process art marble painting project, slyly unveils a hidden surprise that is sure to delight and enchant even the pickiest of kids.
Hidden Marble Painting Process Art
Materials:
squeeze bottle school glue
small bowl or paper cup
small spoon
marbles
white craft paper
craft sand, in multiple colors
art tray, with tall sides
Steps:
Begin by placing the white craft paper on the center of the art tray and setting it aside. Then, pour some school glue into the small bowl/cup and drop in 3-5 marbles. More is better with the project, becasue there is a limited amount of time before the glue dries.
Related Read: Spray Bottle Nature Art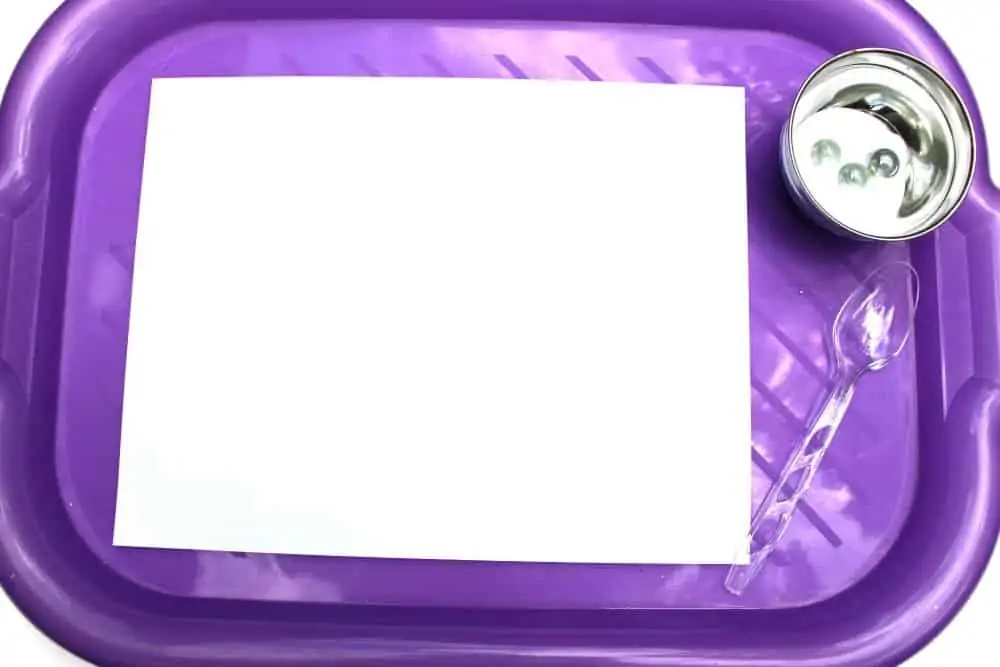 Next, use the spoon to drop the marbles onto the craft paper. Then, gently tilt the tray in different directions to roll the marbles across the paper. The marbles will leave invisible glue trails behind.
To ensure that the marble pattern is truly invisible, be sure to use white glue with bright white paper. The colors will be so similar that it will be difficult to see the glue trails that the marble is leaving behind.
Related Read: Ribbon Weaving Process Art
On a side note, if your kids add more glue to the painting after adding the sand, the marbles will get sandy. But, for creative kids, it's all part of the process.
Related Read: Paint Transfer Process Art
To add the sand, just have the kids hold some sand in their palms sprinkle it over the papers. Here they can use as many colors as they want and create any pattern or abstract design they want. Keep adding the sand until the entire paper is covered.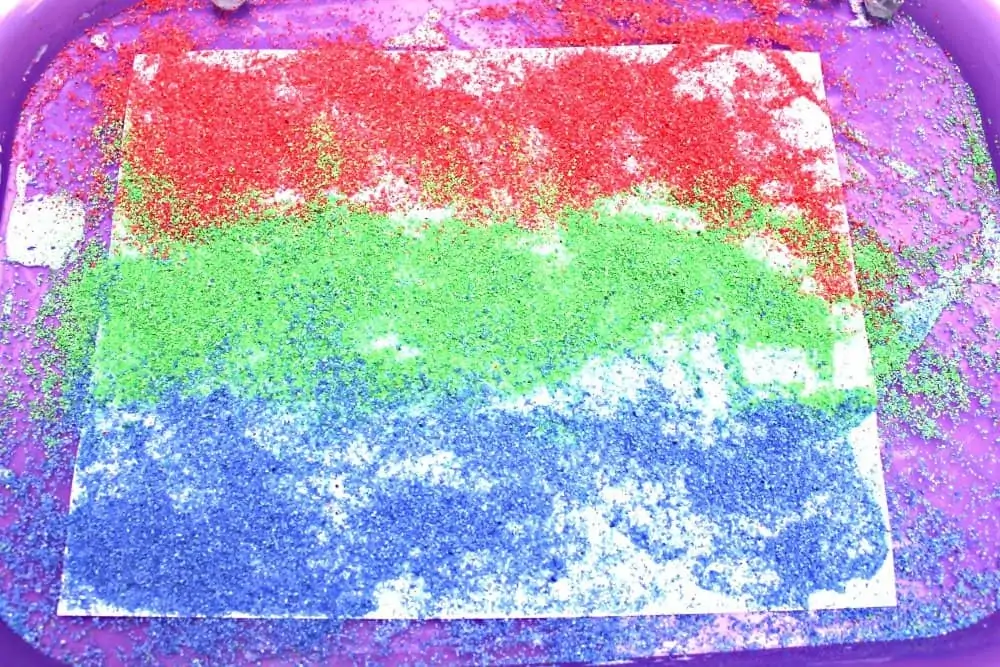 Finally, gently pick the paper up by the corner and shake off the excess sand. It is in this glorious moment that the hidden marble art will finally be revealed! Happy crafting!
Be sure to check out our other awesome kids' activities!