School may be back in session but summer fun doesn't have to end. This big list of fun things to do in Knoxville in August will help you keep the party alive for the rest of the season.
For your convenience, this post may contain various affiliate links. As an affiliate, and as an Amazon Associate, I earn from qualifying purchases. View the disclosure page for more information.
Related Read: Knoxville Family Fun Guide
Things to Do in Knoxville
Harvest Fest
All August Long
Rocky Top Wine Trail
FREE
This totally family-friendly tasting tour will feature delicious canned goods from local farms. Guests will sample pumpkin butter, dill pickles, dilly beans, pickled okra, and more.
Wine samples will also be available for guests 21 and up.
Makebreak Art Classes
Sundays in August
Michaels Craft Stores (All Locations)
FREE
This month kids can make fidget bugs, animal pencil toppers, a "kindness is cool" poster project and an abstract art painting. Choose one or make them all.
These events are free and all supplies are included.
Story Thyme
Wednesdays in August
Knoxville Botanical Gardens
$5 Per Child
Participating children will enjoy hands-on activities and stories in the garden. There will be plenty of time for playing and exploring after the main event.
Knoxville Shakespeare Festival
August 3-13, 2023 (Select Dates)
Ijams Nature Center
$15 Per Person
Theater lovers can choose between 2 live performances on various dates. The first is a comedic retelling of the Complete Works of William Shakespeare.
The second play is the beloved classic, The Taming of the Shrew.
First Friday Art Walk
August 4, 2023
Downtown Knoxville
FREE Admission
Downtown shops and art galleries will stay open late and local buskers will be performing in Market Square.
Homeschool Day
August 5, 2023
Marble Springs State Historic Site, Knoxville
$7 Per Person
Witness American history firsthand with an authentic colonial-period militia drill, historic building tours, and various living history demonstrations. Visitors will be split into tour groups to help make the experience less crowded and more enjoyable.
Vintage Baseball Blacksmithing Day
August 5, 2023
Ramsey House, Knoxville
FREE
Come on out to the final match of the season to watch a free vintage baseball game and blacksmithing demonstrations provided by the Clinch River Blacksmith Guild.
DIY Treasure Chest Building Project
August 5, 2023
Home Depot (All Locations)
FREE
Kids will use real tools to build their very own treasure chest. This event is free and all supplies are included.
Sunset Cinema
August 11, 2023
Spring Place Park, Knoxville
FREE
Enjoy a free screening of the family movie Lyle, Lyle Crocodile.
Smoky Mountain Fan Festival
August 11-13, 2023
Sevierville Convention Center
$20-$30 Per Person
Meet and greet celebrities from the Twilight movie series, NSYNC, Impractical Jokers, Breaking Bad, Walking Dead, and many more.
Family Fun Day
August 12, 2023
Knoxville Museum of Art
FREE
Enjoy a fun-filled day of live music, hands-on art activities, kids' activities, and more!
DIY Rolling Toy Pickup Truck
August 12, 2023
Lowes All Locations
FREE
Kids will use real toys to build their very own pickup trucks. This event is free and all supplies are included. Advanced registration is preferred.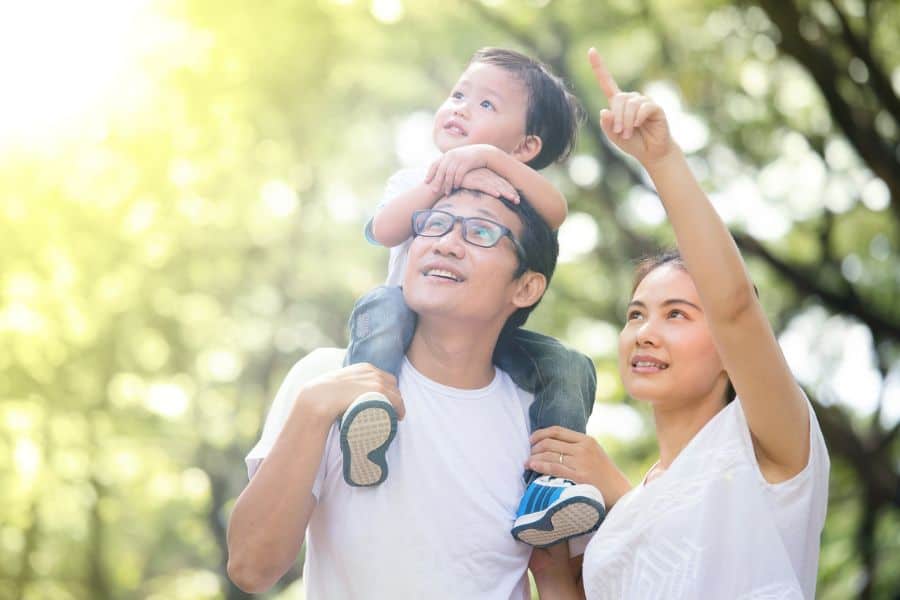 Market Night
August 12, 2023
Downtown Clinton
FREE
At this fun evening event, local shops will stay open late and the streets will be lined with yummy food vendors and local artisan crafters.
BrickUniverse Lego Fan Expo
August 12-13, 2023
World's Fair Exhibition Hall, Knoxville
$13 Per Person
Walk through stunning, large-scale Lego displays that will blow your mind. There will also be opportunities to buy hard-to-find kits and accessories.
Family Cooking Class: Scratch-Made Ramen
August 13, 2023
The Cutting Edge Classroom, Knoxville
$115-$180 (Depending on Family Size)
These cooking classes are designed for parents and children to participate together. Families will work together to learn new skills as they prepare and eat a delicious meal.
Princesses in the Park
August 18, 2023
Smokies Stadium, Kodak
Regular Ticket Prices Apply
Bring the kids out to the ball game to meet some of their favorite fairytale princesses.
History Hootenanny
August 19, 2023
East TN History Center, Knoxville
FREE
Enjoy a variety of history activities for families with kids of all ages. There will be live music, kids' activities, walking tours, mansion tours, book sales, and more.
This museum typically charges admission, so this is a great opportunity to go for free.
Fun With The Fleet (Touch-a-Truck)
August 19, 2023
Mayor Bob Leonard Park, Farragut
FREE
This popular touch-a-truck event is sure to put a smile on your kids' faces.
RiverFest
August 19, 2023
Legio Park, Loudon
FREE
At this evening event, visitors will enjoy a variety of fun, food, and fireworks.
International Food Festival
August 19, 2023
World's Fair Park, Knoxville
$1 General Admission + Cost of Food Tickets
This popular annual food festival represents over 25 different countries. In addition to tons of food vendors, there will also be kids' activities, live music, bounce houses, games, and so much more.
Family Paint Day
August 19, 2023
Painting with a Twist
$36 Per Person
This galactic sea turtles painting project is sure to delight your kiddos.
Sunset Cinema
August 25, 2023
Powell Station Park, Powell
FREE
Enjoy a free screening of the family movie Super Mario Brothers.
Knoxville Flea Market
August 25-27, 2023
Knoxville Expo Center
FREE Admission
This gigantic flea market is held 4 times a year and has over 250 vendors.
Humming Bird Tagging
August 26, 2023
Seven Islands State Birding Park, Kodak
$15
Get an up-close look at ruby-throated hummingbirds as park rangers catch and band them. Some participants will also be chosen to hands release birds.
Heart Walk
August 26, 2023
Zoo Knoxville
Join community members in a walk to benefit the American Heart Association.
Would you like to add something to our list of the best things to do in Knoxville in August? Please send us the details and we will add it.