The Knoxville Chalk Walk is one of those magical events that brings out the kid in you. That is, of course, if you aren't one already! This family-friendly event will wow even the most discerning art critics with its cheery and colorful chalk murals that line the Market Square walkway.
If you are in town for this event, it is a definite can't miss!
The Chalk Walk is held annually in April as part of a larger series of events called the Dogwood Arts Festival. This arts festival hosts various events, including the chalk walk, throughout the month.
The events include musical and artistic offerings of all kinds. The culmination of these events is a glorious arts and crafts festival, filled will local musicians and artists of all mediums, including paint, glass, pottery, photography, woodwork, metal art, and much more!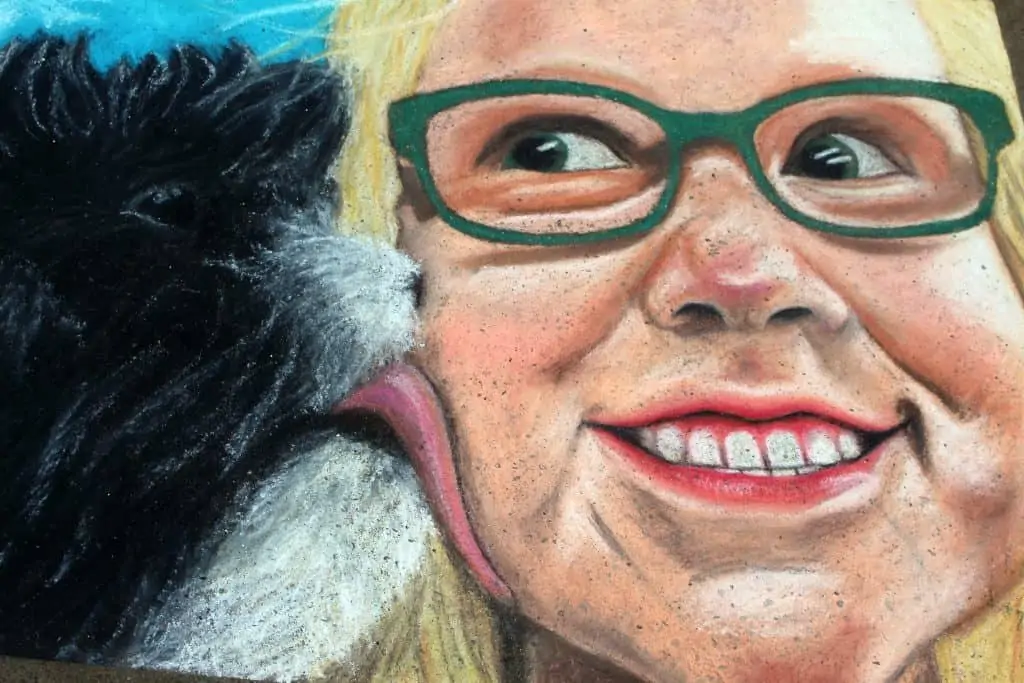 By, Jeff and Emery Cross
The Chalk Walk is one of the first events to take place as part of the Dogwoods Arts Festival, and it is an event for all ages and abilities. Adults, children, professionals, and amateurs are all welcomed to enter the competition.
They are all expected to complete their masterpieces within the 8:30 am – 4:30 pm window.
By, Lauryn Darby
Each artist is given their own labeled section of the sidewalk to use as their canvas. Not all artists fill the entire space they are given. But, even the smaller entries are beauties to behold.
The entries are split into various categories for judging and prizes are awarded at the conclusion of the event.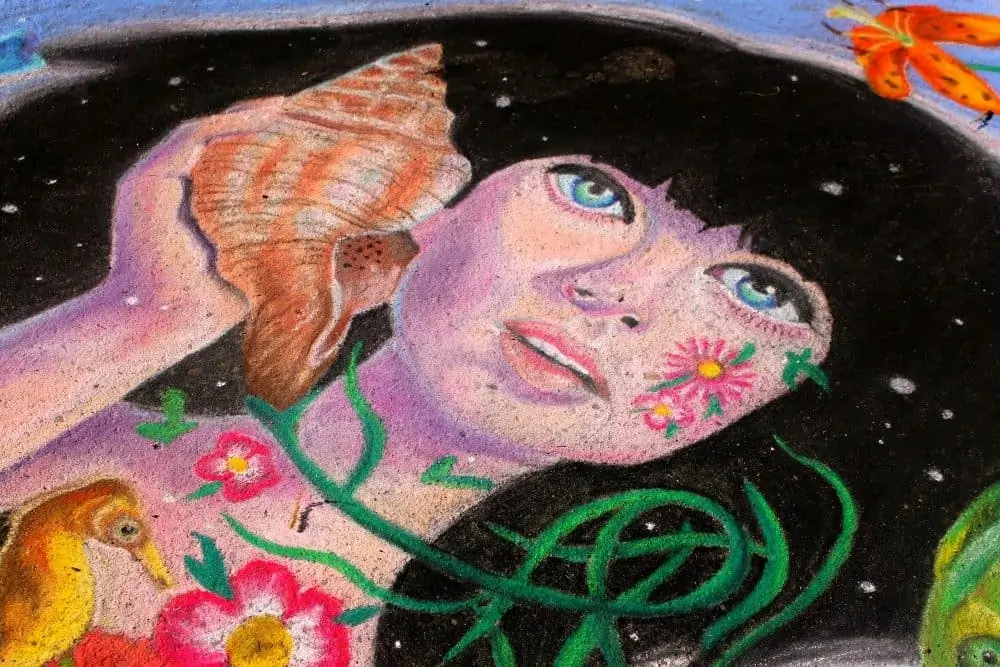 By, Katie Bush
In order to see the completed murals, you want to come towards the end of the event. Our first year, we made the mistake of arriving early and quickly realized that none of the murals were complete. It was kind of a bummer.
This year, we waited until about 2 pm, and by then, most of the works were complete.
By, John and A.J. Thayer
After choosing your personal favorites along the pictured walkway, you can pop into a few of the local shops around the square, the Mast General Store on Gay St., which is a Knoxville staple.
You can finish out the night with a delicious dinner from one of the square's many delicious restaurants. Just be warned, there is usually a 2-hour wait.
Happy exploring!
By, Jennifer Wolery, Stephanie Hacker and Anna Branham