For many, the excitement and thrill of back-to-school can be overshadowed by the steep financial burden of supply shopping. For some, it is simply impossible to scrape up the money when they barely have enough to cover food and bills. Thankfully, these fantastic back-to-school events help to ease the worry for many families throughout the region.
Whether you find yourself in need this school year or are able to make a donation, the events listed below help struggling families by providing free school supplies throughout the Chattanooga area. Click any of the links below to view more details about what types of donations are accepted and what supplies are given out.
For your convenience, the events are listed with Chattanooga and Hamilton County first, with all other counties following in alphabetical order.
Free School Supplies Near Chattanooga and Hamilton County
Back to School Bash
Location: First Horizon Pavillion, Chattanooga
Date: August 7, 2021
At this fun annual back-to-school event, Students will receive free backpacks filled with school supplies! All the goodies will be donated by local businesses.
Rock the Block: Back to School Bash
Location: Brainerd Recreation Center, Chattanooga
Date: August 8, 2021
Registered families will enjoy food, music, inflatables, and free school supplies!
Backpack Chattanooga
Together with the Bethlehem Center, Backpack Chattanooga donates fully stocked backpacks directly to in-need schools.
The Samaritan Center
The Samaritan Center provides over 300 kids in need with socks, undies, a backpack, and age-appropriate school supplies including crayons, markers, graph paper, calculators, and much more!
Back to School Events in Bledsoe County
Give a Child a Chance
Location: Bledsoe County High School
Cost: July 30, 2021
This back-to-school event, hosted by Bledsoe County Public Schools, provides free school supplies and a backpack to any student in the district, while supplies last. Students must be present.
This year's giveaway is a drive-through event.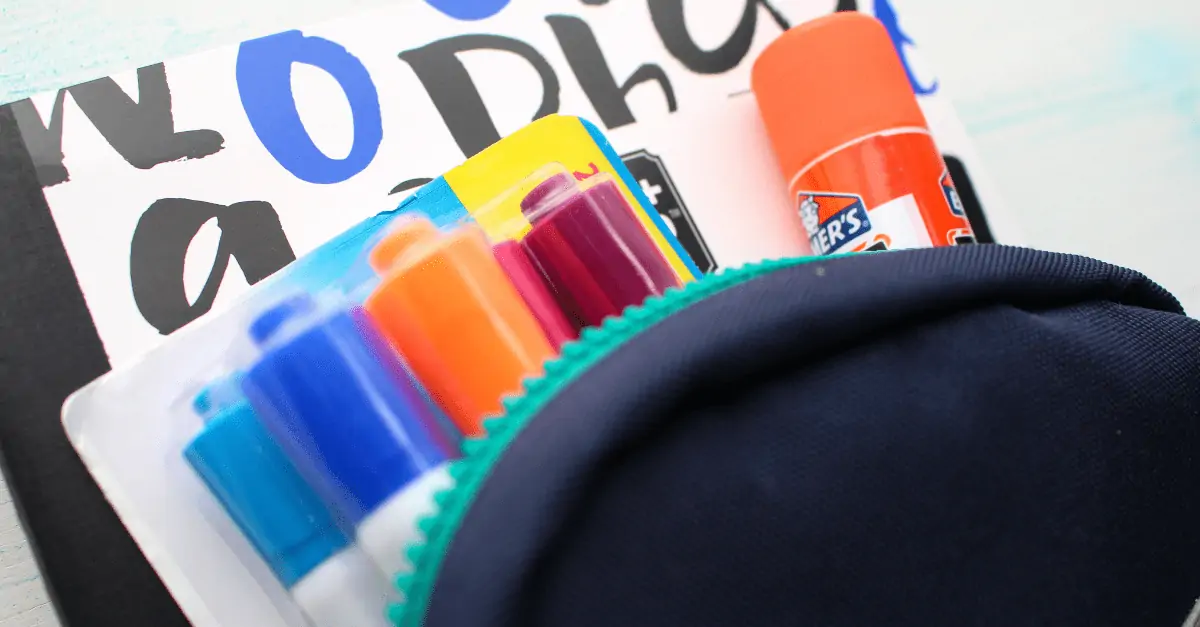 Bradley County
Per a phone call to Bradley County Public Schools, the school system receives donations directly, through local organizations and churches. If your church or organization would like to help, please contact BCPS at (423) 476-0620.
If you are struggling to afford school supplies, you should contact your child's individual school to request assistance.
Marion County
South Pittsburg Church of God
Location: 921 S Cedar Ave, South Pittsburg
Date: TBA, 2021
Students will receive a new backpack stocked with school supplies, while they last.
Jasper First Baptist Church
Location: 108 W. 3rd St., Jasper
Date: TBA, 2021
While supplies last, kids will be given a new backpack filled with school supplies.
McMinn County
Stuff the Bus
Look for Stuff the Bus collection containers inside your local Staples. These collection containers are hosted by United Way and all supplies collected will be donated directly to McMinn County Public Schools and Meigs County Public Schools, where they will be distributed to those in need.
Contact your child's school if you will need supplies or would like to donate directly to the school.
Meigs County
Give a Kid a Chance
Families in need must pre-register for this event at the Meigs County Health Department and must be verified residents of Meigs County. Event attendees will receive a t-shirt, a new backpack, and school supplies.
There will also be booths set up to help connect families with various community services throughout the region. If you have not pre-registered, you can still attend the event to visit the booths. You can also apply to receive surplus school supplies, as available.
Monetary donations for this event can be made at Cottonport Road Church of God, or dropped off at the Meigs County Board of Education office c/o Amanda Pritchett. Volunteers are also needed to help sort and bag all of the supplies on July 31st. To volunteer, please contact Amanda Pritchett at (423) 334-5793.
Stuff the Bus
The United Way will have collection bins inside Staples. All supplies collected in these bins will be donated directly to Meigs County Public Schools and McMinn County Public Schools. Individual schools will then distribute the supplies to students in need.
Polk County
TBA
Rhea County
Give a Kid a Chance
Location: Rhea County Middle School, 405 Pierce Rd, Evensville, Tennessee
Date: July 29, 2021
Free school supplies will be given to Rhea County kids in need. Registration applications are available at your child's zoned school.
Donations for this event are collected via the Stuff the Bus bins around town.
Sequatchie County
Give a Kid a Chance
Location: Southeast Tennessee Human Resource Agency
Date: TBA 2021
This year, due to current events, this event is drive-through only with no pre-registration required. This event is hosted by various churches and community organizations and is open to all families in need that live within Sequatchie County. This program provides free school supplies, door prizes, and more! Pre-registration is required and applications can be picked up at the Sequatchie County Public Library or Health Department.