Save big on your Smoky Mountain vacation with discount attraction tickets and restaurant deals in Gatlinburg, Pigeon Forge, and Sevierville. The more you save, the more fun you can have, so use as many of these 5 ways to save as possible!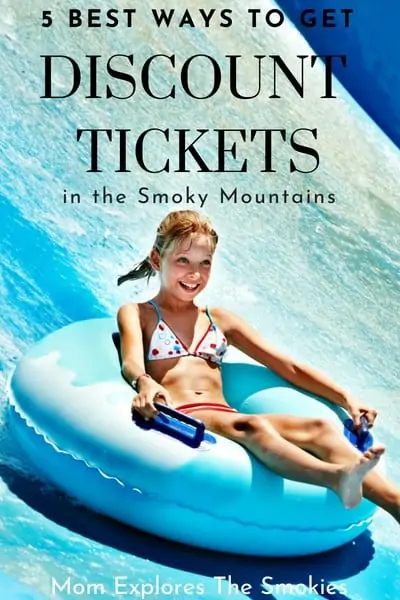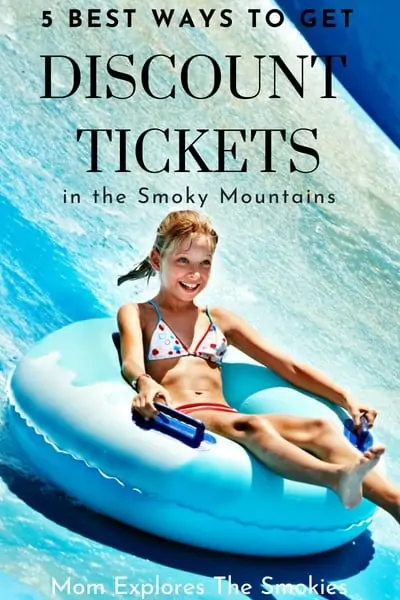 (If you make any purchases from the links below, Mom Explores the Smokies will receive a small commission at no additional cost to you. The amount we receive is very small, but every little bit helps to keep our site up and running.)
Discount Attraction Tickets in the Smoky Mountains
Reserve Direct
Reserve Direct offers a pretty consistent bank of discounted attractions including Dollywood, Ripley's Aquarium, Titanic Museum, mini golf, dinner shows and more! Depending on the attraction, discounts range from $1 – $10 per ticket. The best part about the site is that there are no hoops to jump through. You just create an account and purchase your tickets.  After completing your purchase, the tickets will be emailed directly to you. Click here to view available discounts in Gatlinburg and Pigeon Forge.
Groupon
Groupon also offers a great variety of attraction and restaurant discounts throughout East Tennessee. The discounts are often greater than what you will find on Reserve Direct, but the deal are constantly rotating. This means you may not be able to find what you want, but it's always worth a try!
Coupon Books
Smoky Mountain coupon books are another easy way to get awesome discounts on local attractions and great restaurant deals. You can pick these books up at tons of locations throughout the area including visitor centers, hotel lobbies, restaurant lobbies, gas stations and more. The books are totally free and offer great deals like buy-one-get-one-free attraction tickets and meal purchases, free appetizers/desserts, and money off of family excursions. each coupon book offers different deals and the offered deals will change will each new addition of the book. Don't purchase any tickets or go out to eat with out checking these books first!
Hotel Perks
Many area hotels have partnered with local attractions to offer exclusive attraction discounts to their guests. Visit the concierge at your hotel/motel to find out what offers are available for you.
The Big Sale
What is the Big Sale? This my name for the timeshare sales pitch that can score you totally FREE tickets and restaurant gift cards.  It may seen like a scam, but it's not. These time shares are willing to give you free goods in exchange for sitting through their sales pitch, even if you don't actually make a purchase. Of course, they are hoping that you WILL buy.
How does it work? When you see "informational booths" outside of the formal visitor centers, these are really timeshare sale stations in disguise. When you approach the booth they will offer you FREE attraction tickets of your choice, in exchange for sitting through their informational sales meeting. Legally, they have to give you the tickets, even if you decline to buy into the time share. Attraction offerings vary with each individual time share.