This month kicks off the season of holiday magic. From Christmas markets to Thanksgiving fun runs, there are so many wonderful things to do in Tri-Cities TN in November.
Of course, in addition to the holiday fun, you'll also find some non-themed (but still totally awesome) activities below. Happy November y'all!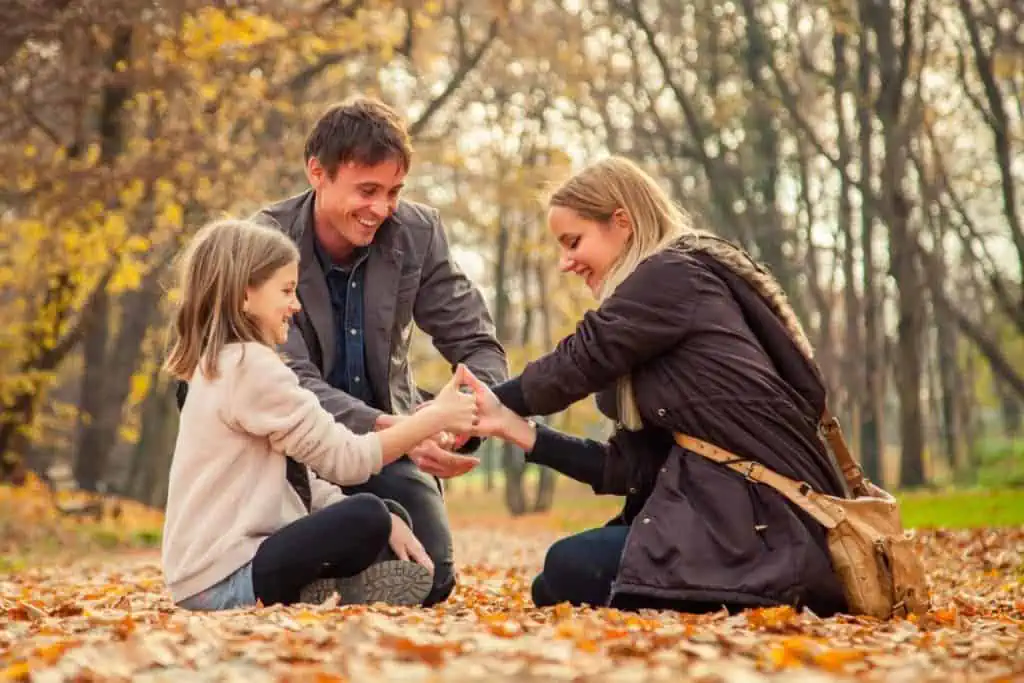 November Activities in Tri-Cities TN
1. Plan an Indoor Adventure
Cold weather doesn't have to spoil the fun. You can still plan great kid-friendly adventures at these awesome indoor playgrounds.
2. Save Yourself From Cooking
We know you're busy. Save time by picking up a pre-cooked Thanksgiving meal or dessert to enjoy at home. If you'd rather skip the dishes too, just head out to one of these great local restaurants open on Thanksgiving.
3. Visit a Christmas Craft Fair
Our local Christmas craft markets make it easy to shop small this season. They have great options for gifts, adorable holiday decor, seasonal baked goods, and more!
4. Cut Down Your Own Christmas Tree
Start a new family tradition this year by cutting down your own Christmas tree. These local farms offer fun extras like hot chocolate and photo props to make the day a little extra special.
5. View a Festive Light Show
As soon as Thanksgiving wraps up, the Christmas light shows crank into high gear. This means you have over a month to squeeze in a night of glittering holiday magic.
Tri-Cities TN November Events
6. Make Break Art Activities
Multiple Dates in November 2023 @ 2 p.m.
Michaels Craft Stores (All Locations)
FREE
The free kids' craft projects for November include holiday cards, snowman tree ornaments, and watercolor Christmas stockings. These events are free and all supplies are included.
7. PLAYtime in the ARTspace
Saturdays in November 2023 @ 10 a.m.
Theatre Bristol's ARTspace
$5 Per Family
Kids ages 0-5 will enjoy a variety of educational songs and rhymes while parents connect over coffee and bagels.
8. Hip Hop Family Day
November 4, 2023 @ 12 p.m.
Reece Museum, Johnson City, TN
FREE Admission
Enjoy free family-friendly arts and crafts activities that celebrate hip-hop culture.
9. The S'mores Run
November 4, 2023 @ 4 p.m.
Tweetsie Trail Entrance, Johnson City, TN
$25-$40/Ages 7 and Up, $15/Kids 6 and Under
This fun run is totally low-key and totally family-friendly. Participants will receive a s'more-themed t-shirt, door prize entries, and yummy s'mores goodies. After the race, there will be a BBQ, a s'mores bar, music, and fun!
Leashed dogs are also welcome.
10. Make-and-Take Horseshoe Game
November 4, 2023 @ 9 a.m.
Home Depot (All Locations)
FREE
Kids make a fun farm-themed horseshoe game using real tools. This event is free and all supplies are included.
11. A Crafter's Thanksgiving
November 4, 2023 @ 9 a.m.
Meadowview Convention Center, Kingsport, TN
FREE Admission
In addition to tons of craft vendor booths, this Thanksgiving craft market will also have an artisan craft station set up for the kids.
12. Made Around Here Market
November 10-11, 2023 @ 10 a.m.
Visitors Center, Jonesborough, TN
FREE Admission
Shop from local and regional artists, bakers, craft vendors, and more at this popular artisan market.
13. WWE Supershow
November 11, 2023 @ 7:30 p.m.
Freedom Hall Civic Center, Johnson City, TN
$20-$150 Per Person
See all your favorite wrestling stars live in the ring. In addition to general admission, you can sign up for extras like autographs, memorabilia, and more.
14. Petworks Chili Cookoff Fundraiser
November 11, 2023 @ 1 p.m.
Petworks Animal Services, Kingsport, TN
$5 Tasting Tickets, $10 For Chili Entries
This chili cookoff is a yummy way to fundraise for Petworks Animals Services.
15. All Ages Magic Show
November 11, 2023 @ 6 p.m.
Cross Culture Church, Kingsport, TN
FREE Admission
Illusionist Joseph Young is a Christian magician who travels the country using his magic act to help spread the good news about Christ.
16. Johnson City Schools Orchestra Fundraiser + Concert
November 14, 2023 @ 5 p.m.
Chick-fil-A, West Market Street, Johnson City, TN
Purchase Meals at Regular Prices
Come on out to Chick-fil-A to enjoy a nice dinner and listen to music. Let the cashier know that you are there for the event so your meal purchase will be credited toward the fundraiser.
17. 25% Off Fall-Themed Pottery Painting
November 16-17, 2023
Brushstrokes n' More, Kingsport, TN
Prices Vary based on the Project Chosen
Plan a fun pottery painting outing at a sweet discounted rate to help the studio clear out its fall inventory.
18. Cookie Decorating Class
November 18, 2023 @ 12 p.m.
The Philosophers House, Johnson City, TN
$55 Per Person
Learn how to use royal icing to decorate cookies in 6 different styles, including wet on wet, stencils, transfers, and more. Of course, each participant will be given a box to transport their cookies home.
This class is recommended for ages 12 and up. Children under the age of 16 must participate with a parent.
19. Thanksgiving Turkey Photo Holder Woodcraft
November 18, 2023 @ 10 a.m.
Lowes (All Locations)
FREE
At this free woodworking workshop, kids will put together an adorable Thanksgiving turkey photo holder using real tools. Although this is a free event, advanced registration is required.
20. Colonial Holiday Cooking
November 21, 2023 @ 10 a.m.
Sycamore Shoals State Park, Elizabethton, TN
FREE Admission
Enjoy a cooking demonstration of colonial-era holiday meals.
21. After Thanksgiving Hike
November 24, 2023 @ 9 a.m.
Roan Mountain State Park, TN
FREE Admission (Donations Encouraged)
Give thanks for nature while walking off all your Thanksgiving calories on this ranger-led Black Friday hike. Participation is free, but pre-registration is required.