As we kiss winter goodbye and usher in beautiful spring blooms, our local entertainment scene finally kicks into high gear. With so many things to do in Tri-Cities TN in April, you're only problem will be choosing between all the fantastic options.
Below you'll find a variety of April events in Johnson City TN, Bristol, Kingsport, and beyond. You'll also get ideas for local attractions that are best visited in the spring.
Of course, these are just some of the many wonderful things to do in Tri-Cities TN this season.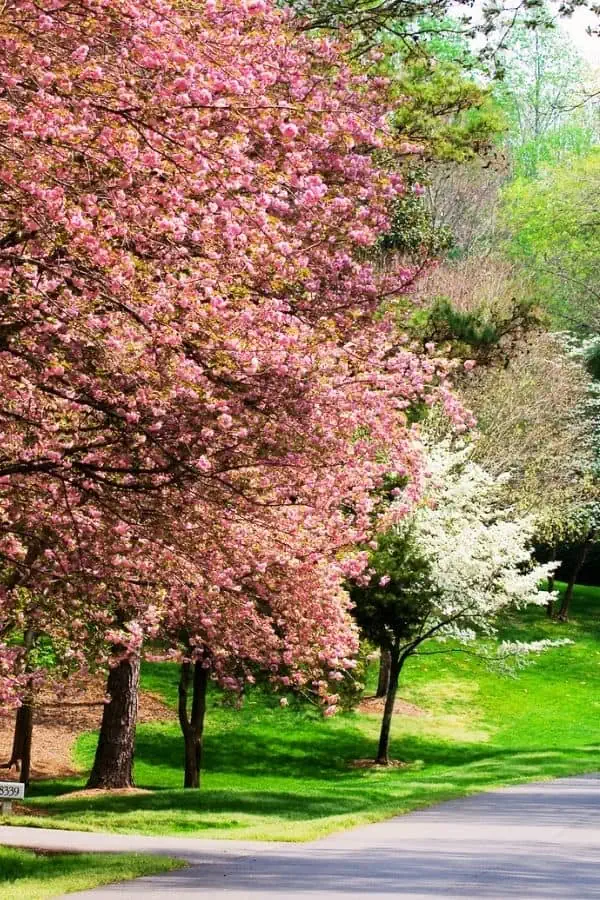 For your convenience, this post may contain various affiliate links. As an affiliate, and as an Amazon Associate, I earn from qualifying purchases. View the disclosure page for more information.
Things to do in Tri-Cities TN in April
Botanical Gardens
One of the best places to see a stunning variety of flowering trees this spring is at ETSU Arboretum. The Arboretum is made up of all the trees and shrubs on the main campus and the surrounding woods.
It's a great place to see blooming Dogwood trees, Redbud trees, Crabapple trees, and much more
Easter Events
Of course, April means tons of egg hunts, bunny photos, pancake breakfasts, and all things Easter. Our local Easter events are sure to help you have a memorable holiday.
Strawberry Picking
Strawberries are the earliest u-pick crop in East Tennessee. Visiting one of our local strawberry farms is a great way to shop small and support local businesses.
April Events in Johnson City TN
DIY Garden Mushrooms Pottery Class
April 11, 14, & 22, 2023
Art Curious Studio, Johnson City
$45
At this spring make-and-take art class, each crafter will make and paint 5 clay mushrooms. The finished products make totally adorable garden art you can display at home.
Junior Highland Games Festival
April 22, 2023
Tipton Hayes State Historic Site, Johnson City
FREE Admission
Kids ages 7-12 can participate in a variety of age-appropriate highland games. There will also be a little kids' adventure area, craft vendors, food vendors, warrior training, music, and more!
Things to Do in Kingsport TN in April
Spring Fling
April 6, 2023
Boy & Girls Club of Greater Kingsport
FREE
This fun and kid-friendly event will have inflatables, face painting, snow cones, an Easter egg hunt, and more! There will also be food trucks on site.
G.O.A.T Festival of the Arts
April 21-23, 2023
Kingsport Farmers' Market
$5 Admission
This fantastic artists' festival will be filled with local arts and crafts vendors and make-your-own art activities for the community. Art projects include creating a community art mural, plein air painting, coloring sheets for kids, and various artist booth make-and-takes.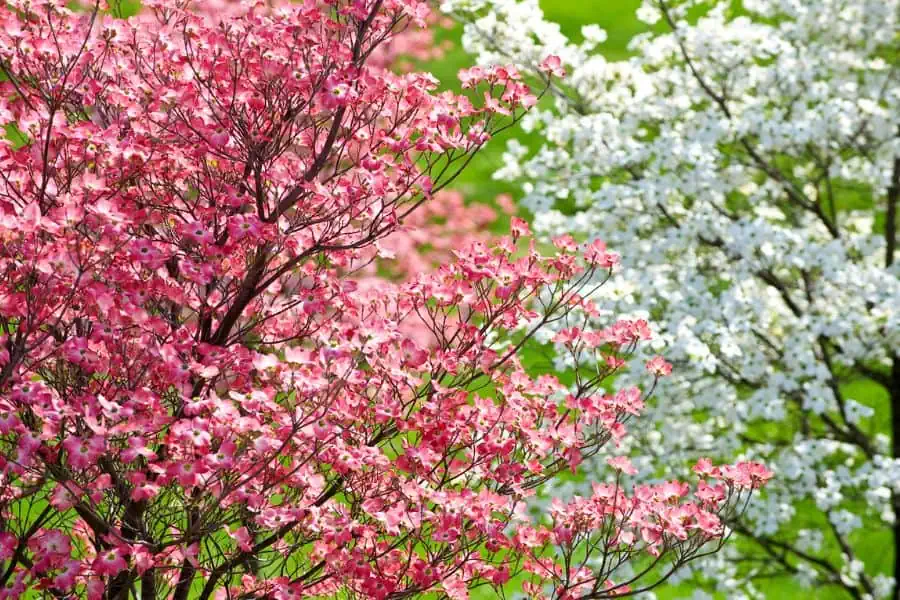 ---
You May Also Like: Most Stunning Beaches Near Johnson City TN
---
April Events in Bristol TN
First Friday
April 7, 2023
Downtown Bristol
FREE Admission (Suggested Donation of $5)
Make the most of the warm weather and enjoy these extended shopping hours downtown. Refreshments will be provided and some art galleries will be offering wine samples.
Of course, local buskers will also be out to provide entertainment. Visitors who visit all the businesses on the provided "passport" will be entered into a raffle drawing.
Spring Blooms Canvas Class
April 20, 2023
Kil'n Time Contemporary Ceramics Studio, Bristol
$40 Per Painter
In this fantastic group art class, painters will receive step-by-step instructions on how to paint a colorful spring-bloom canvas. All experience levels are welcome. BYO refreshments are welcome.
More April Activities in Tri-Cities TN
Paper Tapir Masks
April 2023
Hands-on Discovery Center, Gray
$11 Per Person (Cost of General Admission)
All April long, kids can celebrate World Tapir Day by learning tons of fun facts about these unique animals and making awesome paper tapir masks to take home. This art project is included in the cost of your general admission ticket.
Gypsy Soul Annual Spring Market
April 8, 2023
Greene County Fair Grounds, Greeneville
FREE Admission
Shop from over 100 local artisan vendors. Products include clothing soap, metalwork, pottery, woodworking, jewelry, pottery, candles, floral arrangements, and so much more!
There will also be food trucks and tons of Easter eggs for the kiddos.
Paws in Blue BBQ Fundraiser
April 14, 2023
Jonesborough Senior Center
$25/BBQ meal, $12/kids Chick-fil-a meal
Meet and greet the local K-9 dogs and enjoy a scrumptious meal. Proceeds from this event will benefit Paws in Blue, which helps provide dogs and K-9 training for the Jonesborough Police Department.
The Lion the Witch and the Wardrobe
April 14-30, 2023 (select dates)
Jonesborough Repertory Theatre
$18/adults, $16/kids
This kid-friendly stage production of The Lion the Witch and the Wardrobe brings the classic story to life.
19th Century Trade Faire
April 15, 2023
Carter Mansion, Elizabethton
FREE Admission
This living history festival takes place at Tennessee's oldest frame house, the Carter Mansion. Reenactors will depict various trade skills and professions. There will be a lawyer, doctor, midwife, undertaker, housewife, and more.
There will also be games and activities for the kiddos.
Amateur Highland Games
April 15, 2023
Northeast State Community College, Blountville
$15
The amateur highland games will include a caber toss, hammer throw, back hold wrestling, sheaf toss, and more!
Abingdon Garden Faire
April 21-22, 2023
Southwest Virginia Higher Education Center, Abingdon
$5 for ages 12 and over, under 12 FREE
This timely festival is a garden lover's paradise. Vendors at this event will be selling plants, yard art, garden decor, tools, outdoor furniture, and so much more.
Nocturnal Animalolgy
April 22, 2023
Roan Mountain State Park
FREE
At this free educational program, visitors will meet and greet 5 live nocturnal animals. You'll also learn all about how each animal is uniquely adapted for surviving at night. Your kids are going to love this!
Music of Motown
April 22, 2023
Seeger Chapel, Milligan University, Elizabethton
$40/adult, $10/Child
Enjoy a lively Motown concert complete with a vocal quartet and music by the Johnson City Symphony Orchestra.
Earth Day Celebration
April 23, 2023
Sycamore Shoals State Historic Park
FREE
Celebrate Earth Day with a variety of fun outdoor activities, including shuttlecock, 9 pins, and more.
Appalachian Antique Farm Show
April 27-30, 2023
Appalachian Fairgrounds, Gray
$5/adults, children FREE
Enjoy a huge display of antique tractors and engines. There will also be flea market vendors, parts vendors, kids' activities, food trucks, and more!
Hear Me Roar
April 29, 2023
Brights Zoo, Limestone
$20/adults, $14/child
This exciting fundraiser lets you explore Brights Zoo after hours. In addition to all the adorable animals, there will also be over 50 costumed characters on site including, the Ghostbusters, stormtroopers, Paw Patrol characters, Iron Man, Batman, Captain Jack Sparrow, and so many more!
All proceeds from this event will benefit Waiting to Hear, which helps to provide much-needed hearing aids to local children.
More East TN Family Fun