Ribbon Weaving Process Art is a wonderful learning activity for kids.  My students always enjoyed getting just a little wild and crazy, and process art really allowed them the opportunity to do so.  With these types of projects, there are no rules. NO RULES! Kids love it.
All process art beings with no end in mind. No predetermined notion of what the project will look like or feel like when it's complete. For young learners, process art activities foster creativity and independence. This particular project also helps to develop fine motor skills, as the children use their fingers to weave the ribbon in and out through the round mat.
Materials:
Steps:
The first step is simply to lay out all the materials on the table. Make sure all the different colors of ribbon strips are easily accessible. Using differing lengths of ribbon increases the abstract look of the final product. The kids can use as many different colors as they want. They can also fill the mat as much as they want.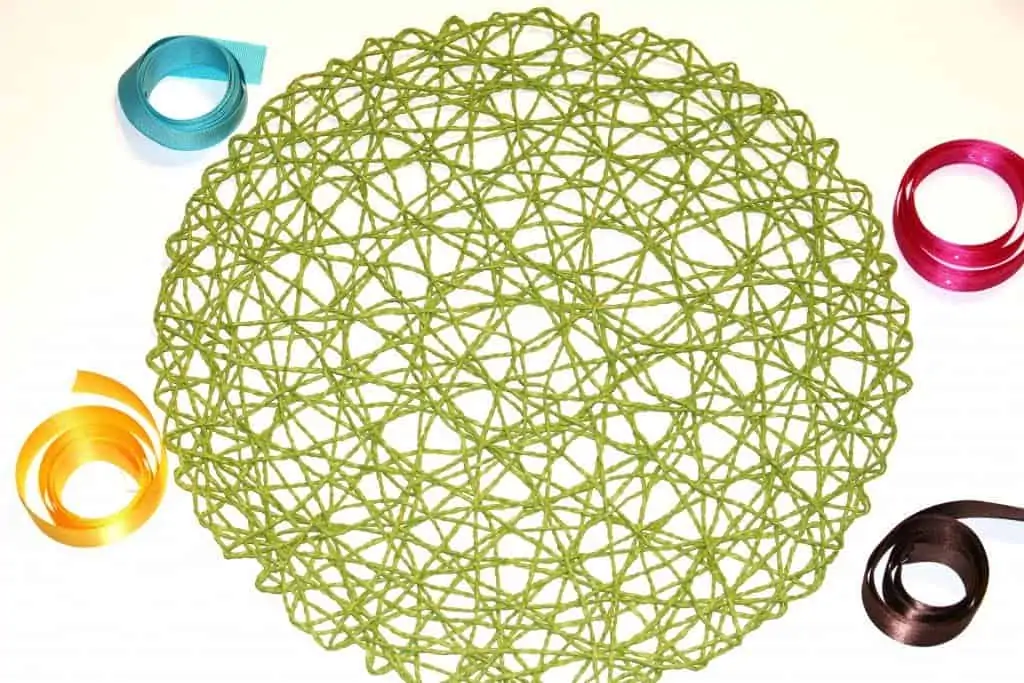 As you continue on with the project, the ribbon colors start to overlap. At this point, you can further fine motor practice by encouraging your kids to cross some ribbons over and some ribbons under. The kids will continue adding ribbon strips to their projects until they feel the project is complete.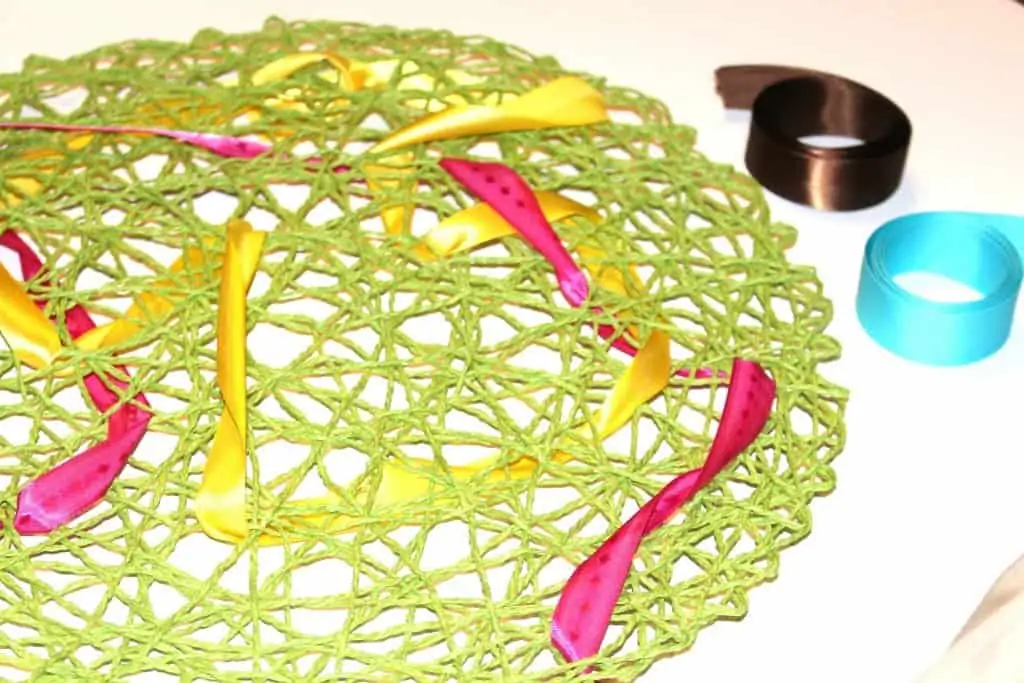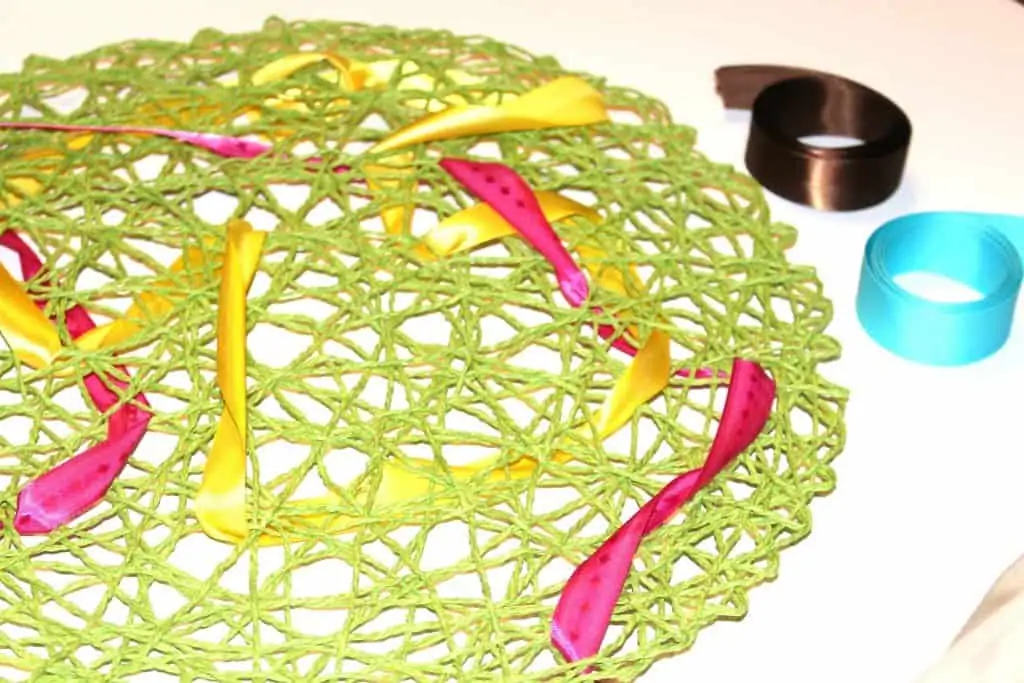 Happy Learning!