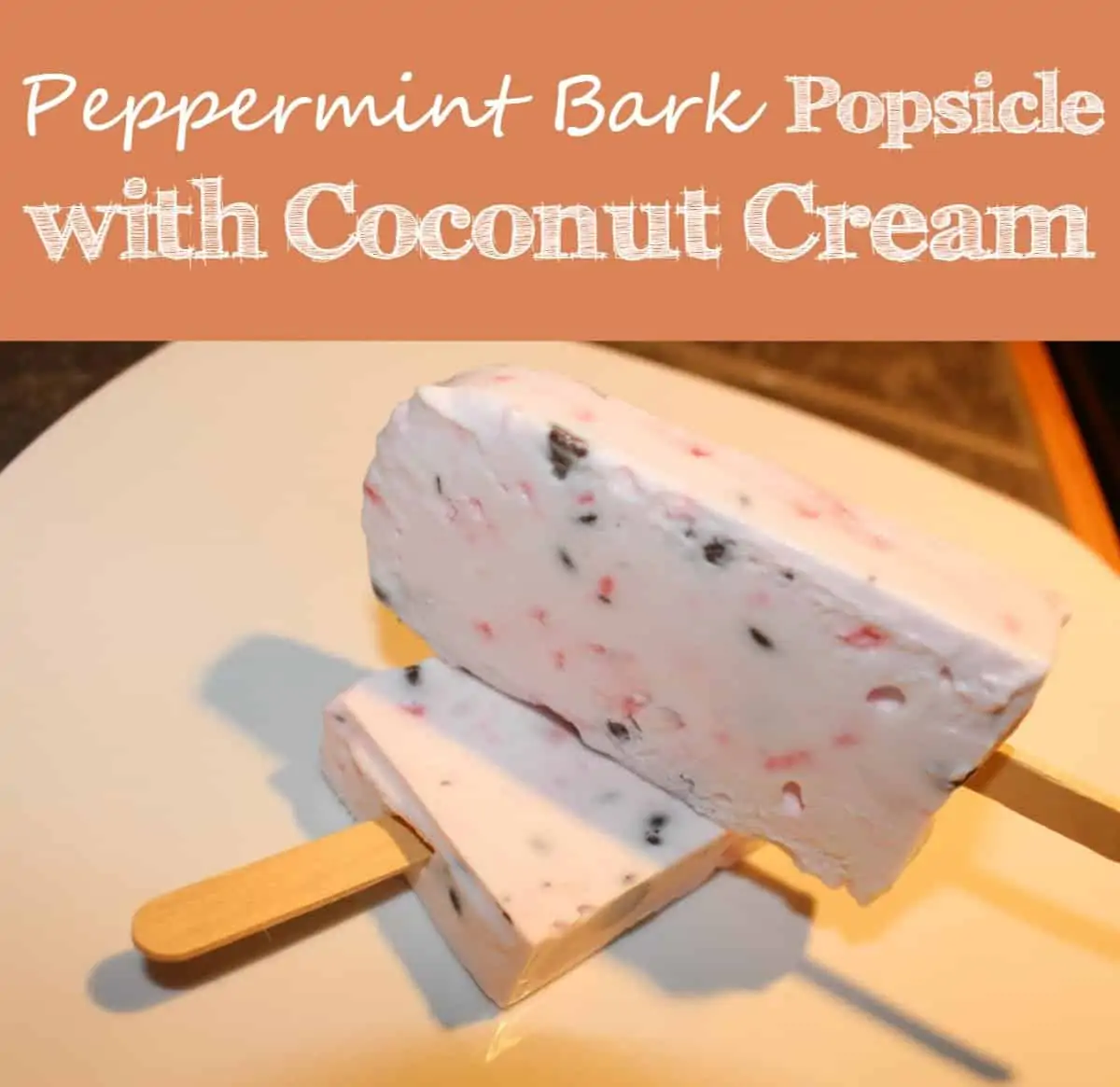 Peppermint bark is a holiday staple and oh so delicious. This recipe is not only delectable, but also super light and airy. It's the perfect way to use up all those leftover Christmas candy canes.
Servings:
4-6 popsicles, depending on the size of your molds
Ingredients:
1 15 oz. can full-fat coconut milk (refrigerated upside down overnight)
3 peppermint candy canes
1/4 cup powdered sugar
1/2 cup semi-sweet chocolate chips
gallon sized ziplock bag
scissors
4-6 popsicle sticks
Steps:
Prior to assembling the ingredients, refrigerate the can of coconut milk upside down overnight. Refrigerating the coconut milk separates the cream from the water, which is essential for this recipe. If you have forgotten to chill the coconut milk, you will have to wait to make this recipe because this step cannot be skipped.
When you're ready to mix the ingredients, use a food processor to chop the candy canes into small bits. If you do not have a food processor, you should also be able to put the candy canes in a ziplock bag and beat them with the back of a wood spoon, but it may take a little longer.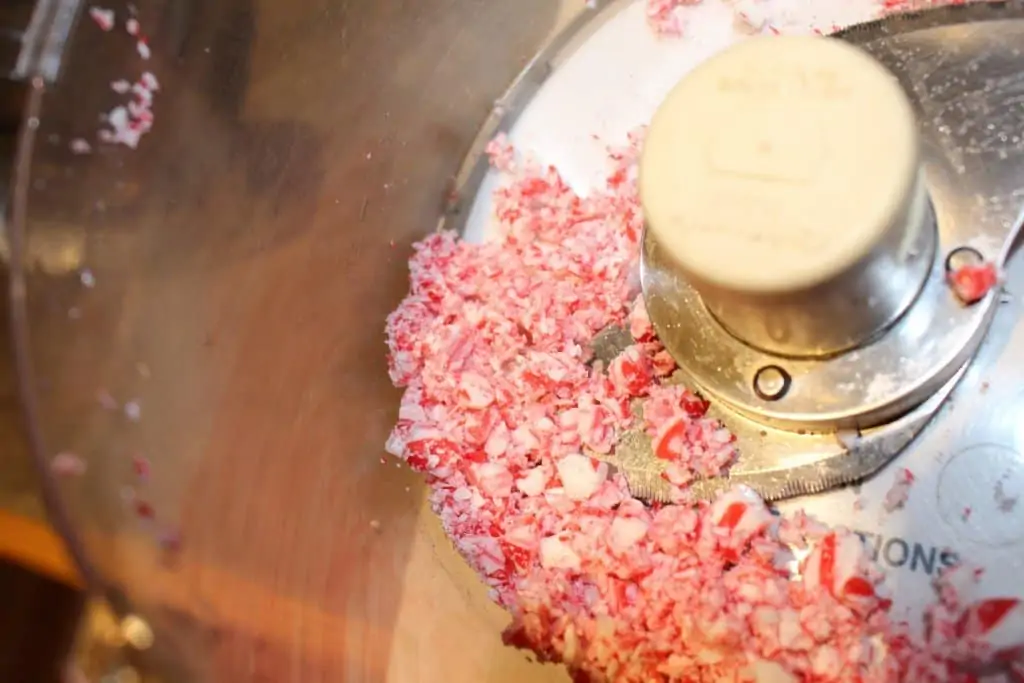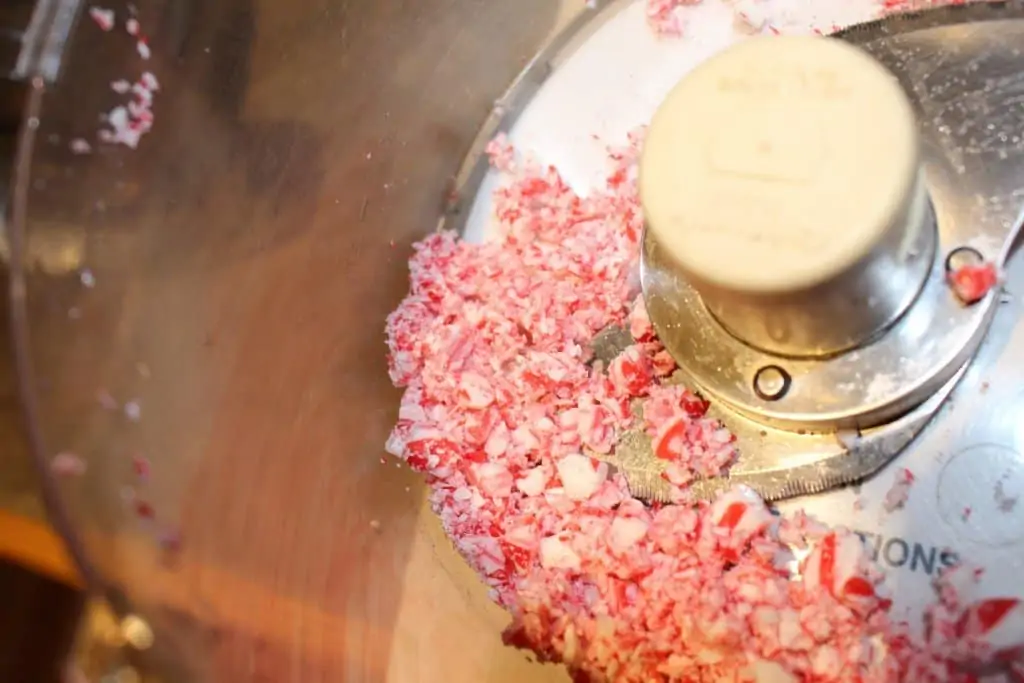 Flip the can of coconut milk right side up and open. Pour the coconut water into a bowl and save for later. Scrape the coconut cream into a mixing bowl.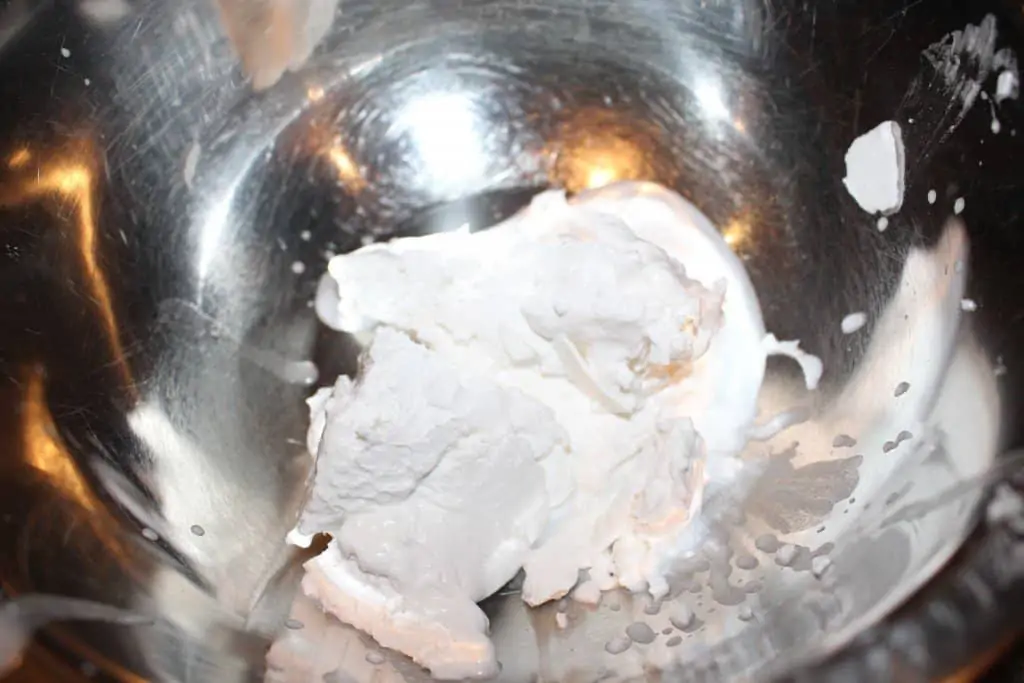 Beat the cream with a hand or stand mixer until it is thick and fluffy (similar to whipped butter or stiff whipped cream). Depending on the brand of coconut milk you are using, your whipped coconut cream may be a little thicker or thinner than others.
Then, add the powdered sugar and beat again briefly to incorporate.
Slowly add 1/2 cup of the reserved coconut water back into the cream mixture while beating. Depending on the brand that you purchased, you may not need the entire 1/2 cup.
You will continue to add coconut water until your mixture is the consistency of loose whipped cream. The mixture should still be light and fluffy, but not quite as thick as before.
Next, gently fold in the crushed candy canes and chocolate chips.
Spoon the completed mixture into a gallon sized ziplock bag and cut cut off the corner to create a medium sized hole, big enough for the chocolate chips to fit through. Squeeze the mixture into your popsicle molds until all the mixture has been used. Be sure to gently tap the molds on the counter to remove any air bubbles. Then, add your sticks.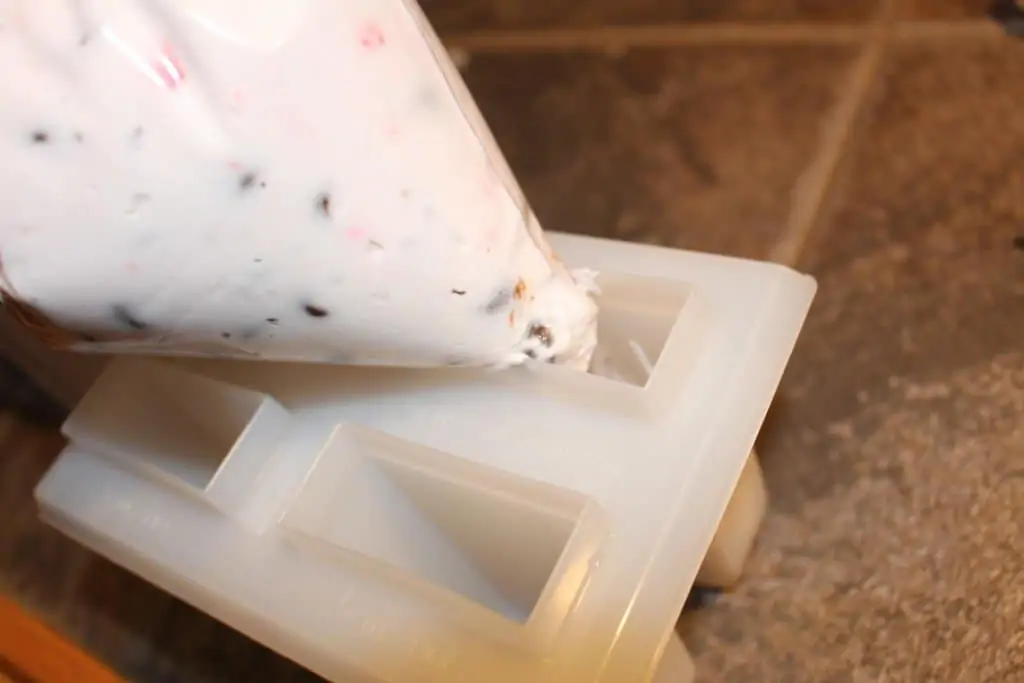 If you have a little extra mix, you can freeze it in a foil cupcake liner. It must be foil and not paper to ensure easy peeling later.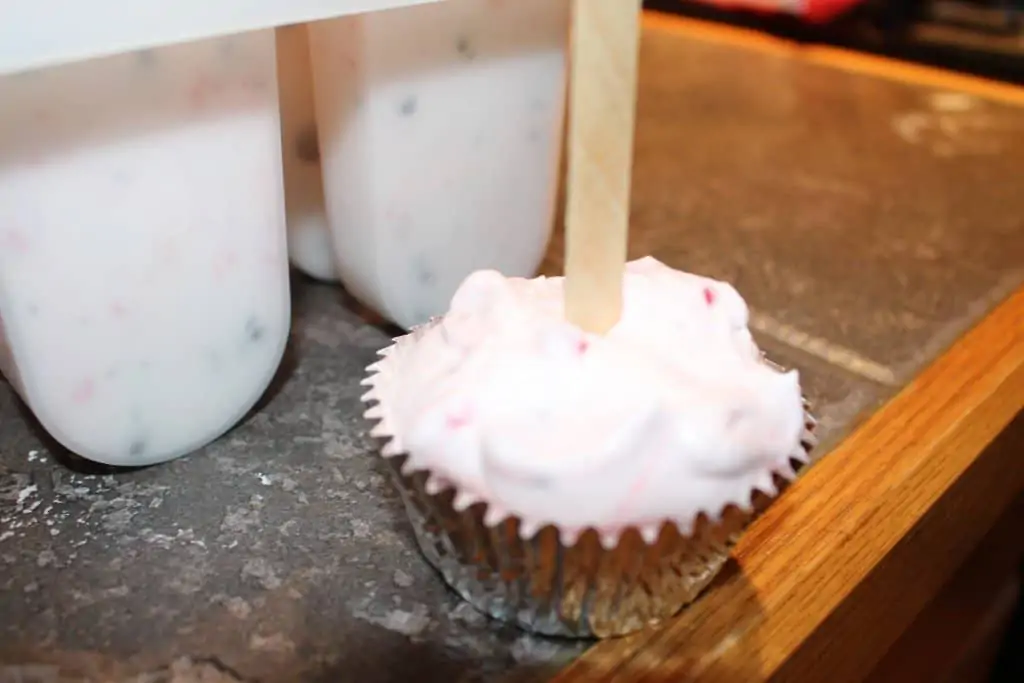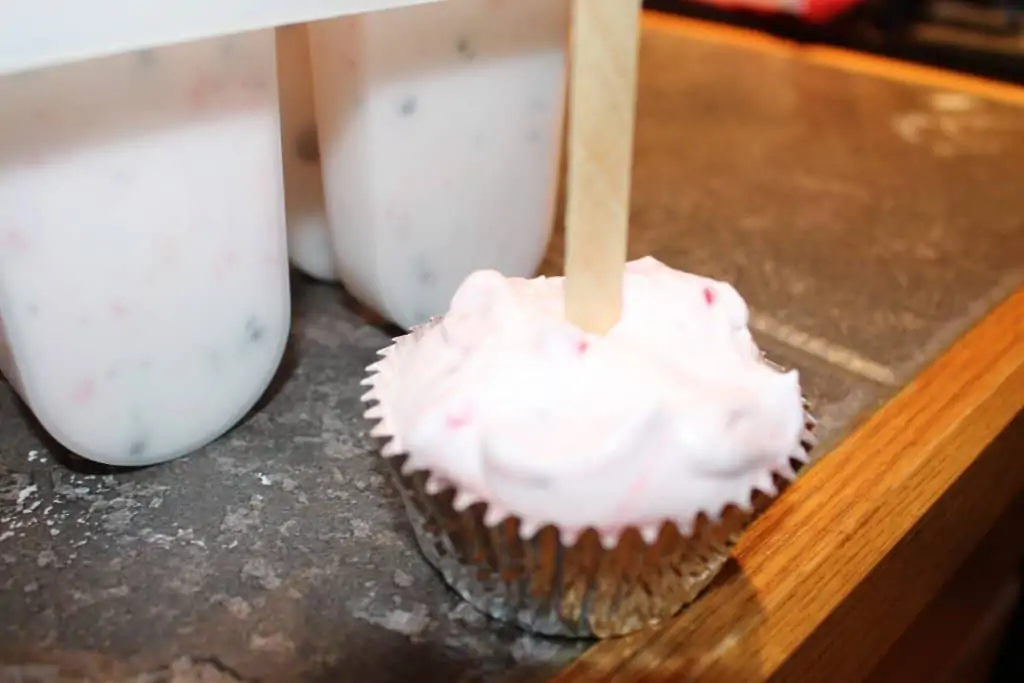 Freeze for approximately 2 hours or until solid. To loosen the popsicles from their molds, briefly run the mold under hot water.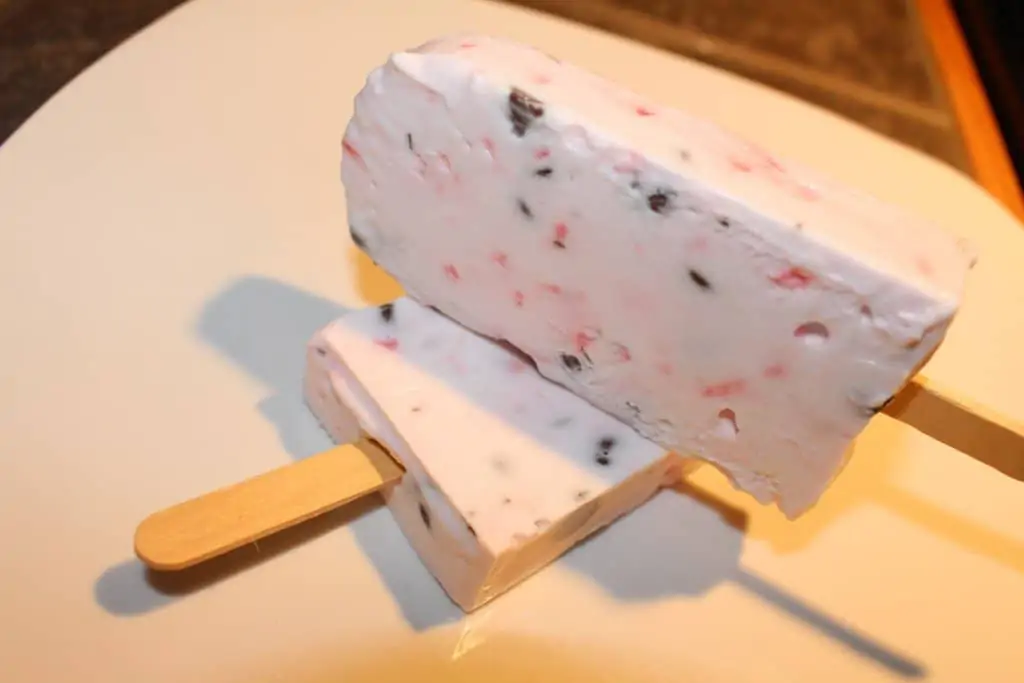 Eat and enjoy.