If you love all things spring, you're sure to love Knoxville in April. From vibrant pink dogwood trees to family-friendly festivals, the city is bursting with beauty and fun all month long.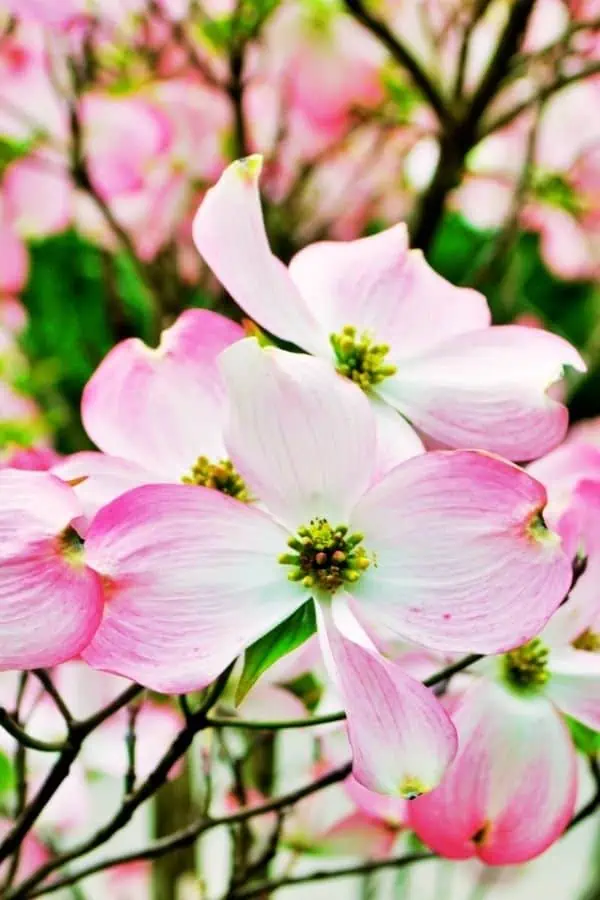 For your convenience, this post may contain various affiliate links. As an affiliate, and as an Amazon Associate, I earn from qualifying purchases. View the disclosure page for more information.
Things to Do in Knoxville in April
Strawberry Picking
Strawberries are one of the earliest crops in East Tennessee. Most of the u-pick farms have berries available beginning in April.
Our local strawberry farms are super popular, so you don't want to postpone your visit. I've gone late in the season before and pickin's were slim.
Baxter Garden
This stunning Knoxville botanical garden is owned by a private estate and only opens for 1 month each year. The expansive garden is sectioned into various themed areas.
Some of the most enchanting garden attractions include a fantastic hedge maze and a gigantic pond stepping stone that let you feel like you are walking on water. It's truly a one-of-a-kind experience.
Easter Egg Hunts and Easter Events
With the Easter Bunny planning his annual visit, the local area is always brimming with tons of fantastic egg hunt options. You can find an egg hunt near you right here.
The article also lists other fun event ideas like Easter-themed art classes, cooking classes, and more.
Local Botanical Gardens
Beginning in April, all of our local botanical gardens spring to life with vibrant colors.
One of the most popular is UT Gardens, which is located on the UT Knoxville Campus. This gorgeous garden has a fantastic children's garden, playground, water features, sculptures, and more!
Free visitors' parking is limited, so be sure to get there early in the day.
Story Thyme
Wednesday Mornings in April 2023
Knoxville Botanical Gardens
$5 per person
Preschoolers and kindergartners can enjoy a delightful read-aloud in gardens. Of course, guests can stay and explore the grounds after the storytime is over.
Chalk Walk
April 1, 2023
Market Square Knoxville
FREE Admission
This stunning artist competition features tons of sidewalk chalk murals done by both professional and amateur artists. The completion is split into different age groups and anyone can enter.
Chalk Walk lasts almost the entire day because it takes the artists a while to complete their drawings. Coming to the festival in the evening is a great way to see completed works. It's also the best way to beat the heat.
Since this festival is right in the heart of downtown, there are plenty of restaurants nearby for a scrumptious dinner.
Big Night Hike
April 1, 2023
IJAMS Nature Center
$15 Per Person
Take a guided hike to explore IJAMS after dark. Guest will be searching for a variety of nighttime creatures including salamanders, frogs, and other amphibians that are just waking up from their winter slumber. This activity is reserved for ages 10 and up.
Guided Wildflower Hike
April 1-2, 2023
Norris Dam State Park
FREE Admission, Donations Are Encouraged
Kick off the spring season with a fun guided wildflower hike.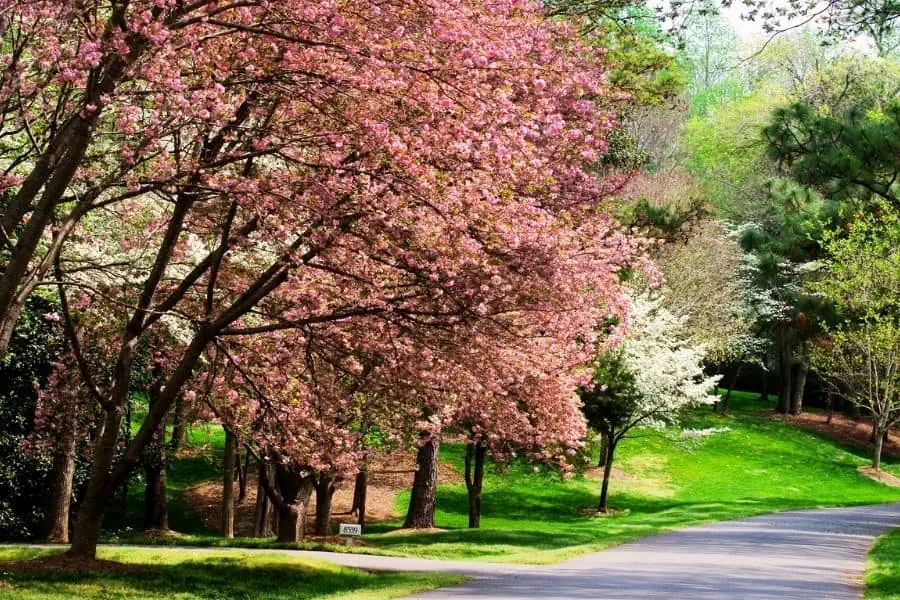 More Knoxville April Events
The Surprising Story of the 3 Little Pigs
April 1-16, 2023 (select dates)
Knoxville Children's Theater: 109 E Churchwell Ave, Knoxville
$15/Adults, $12/Children
In this quirky children's comedy, the characters in 3 classic fairy tales try to rewrite the endings of their stories. Through a series of antics, they ultimately team up to get the job done.
The Smurf's Great Escape
April 8, 2023
Downtown Knoxville
$40-$160 per team
The streets of Downtown Knoxville will be transformed into an outdoor immersive escape game. To play the game, guests will use clues to complete a scavenger hunt and escape from Gargamel.
Team tickets allow entry for up to 6 adults. Kids play free.
Spring Parent and Me Cooking Classes
April 9 and 23, 2023
Flour Power Studios, Knoxville
Cost varies by class
At Flour Power, parents and kids can work together to make a delicious spring-themed meal from scratch including a fun and festive dessert. For even more fun, check out their kid-only classes too.
Museum Sprouts
April 11, 2023
McClung Museum, Knoxville
FREE Admission
This tiny tots history program is specifically designed for kids 4 years old and under. Guests will enjoy a guided tour of the museum and family-friendly activities. Parent participation is required.
Spring Craft Fair
April 15, 2023
Marble Springs State Historic Site
FREE Admission
Support local artisans by shopping small at Marble Spring's April Craft fair. In addition to arts and craft vendors, there will also be live music, food trucks, historic building tours, nature walks, and more.
Garrison Weekend at Fort Loudon
April 25, 2023
Fort Loudon State Historic Site
FREE Admission
Fort Loudon is a colonial-era British fort that was used during the French and Indian War. Garrison weekends are living history reenactments featuring a variety of costumed performers.
Guests will be able to tour the fort, which is mostly outdoors. There will also be demonstrations of blacksmithing, medical care, traditional fabric dying, cannon firings, and more.
The fort also has a nice indoor museum, a fishing pier, and plenty of picnic tables to help you extend the fun.
Stargazing at Marble Springs
April 22, 2023
Marble Springs State Historic Site
FREE Admission
Come on out to celebrate World Astronomy month with a guided viewing of Lyrid's Meteor Shower. Guests are encouraged to bring camp chairs or a blanket. Personal telescopes are also welcome.
Dogwood Arts Festival
April 28-30, 2023
World's Fair Park, Knoxville
FREE Admission
Always a family favorite, the Dogwood Arts Festival features over 100 local and regional arts and crafts vendors. There will also be food trucks, kids' activities, games, live music, and artist demonstrations.
The different types of art you will see at this event are endless. Some favorites include handmade pottery, blown glass, paintings, photography, handmade jewelry, mixed media, woodworking projects, metal art, and more.
Did we miss one of your favorite things to do in Knoxville in April? Please send us the details so we can add it to the list.
Healthy Taste Vegfest
April 30, 2023
Knoxville Expo Center
At this festival, you can learn all about plant-based diets. There is also a fun kids' zone with science experiments, cooking demos, read-alouds, and more!
More East TN Family Fun