The Townsend Spring festival is family-friendly fun at its finest. The festival includes a variety of vendors, food trucks, entertainment, and an awesome kids' zone!
On the "peaceful side of the Smokies", Townsend draws many visitors each year. If you are looking for a majestic mountain vacation with a more laid back atmosphere than that offered by the more traditional tourist areas, you may want to make Townsend your home base.
Townsend has a variety of quaint restaurants and shopping options as well as some awesome hotels and campgrounds. River tubing is also a popular attraction in this area. Cades Cove, the Sugarland's Visitor Center, Pigeon Forge, and Gatlinburg, are all a hop skip and a jump away to meet all of your hiking and more fast-paced entertainment needs.
The Townsend Spring Festival
One of Townsend's main annual events is the Spring Fest. The festival has a main location at the visitor's center with a couple of smaller locations spread throughout the town. Food and drinks are available at all locations. If you are looking for things to do with kids in Townsend, this festival is very kid-friendly.
The first place we stopped was at the art loop in Trillium Cove Village. These booths were filled with amazing photographers, painters, and artists of all kinds. We even visited the local stained glass studio on the square. Here, we also met the lovely people at the Smoky Mountain Bear Rescue.
Related Read: Discover Cades Cove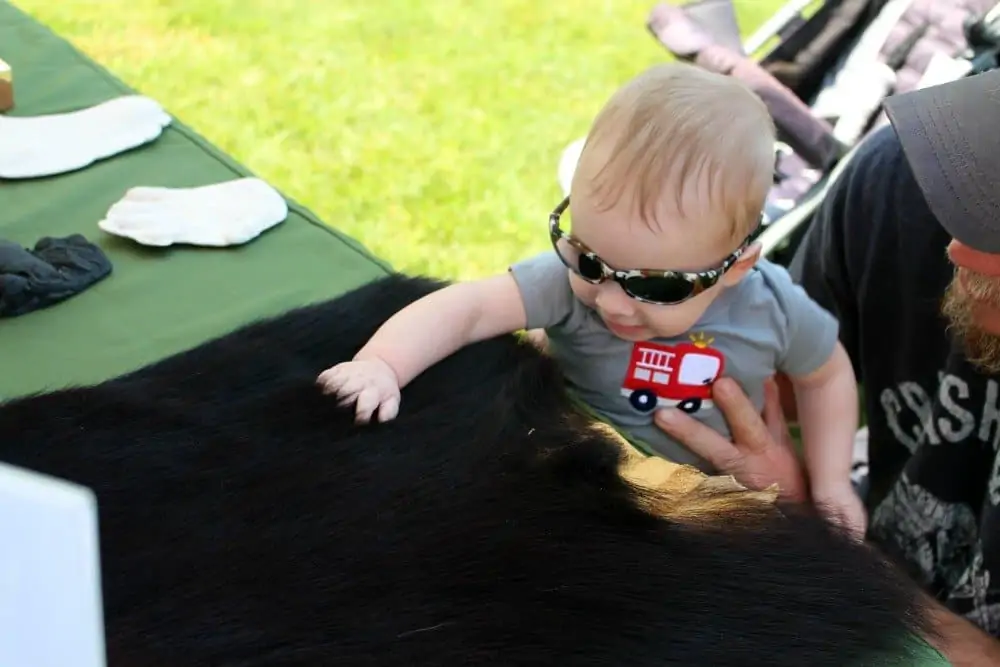 Baby A really loved feeling the bear pelt. They also had petrified bear scat from various seasons of the year, but we declined that hands-on experience haha!
The lunch was really delicious. The festival offers all of your typically amazing fair foods, including funnel cakes, fried Oreos, fresh-squeezed lemonade, snow cones, and delicious BBQ. We felt even better about our BBQ lunch because it was a fundraiser for the local Knights of Columbus.
The fair features a kids' corner with a variety of hands-on activities. My only complaint was that there was no shade in this area. That meant it was hard to stay and play for a long time. Nonetheless, it was nice of them to think of the children.
Related Read: Discover Grotto Falls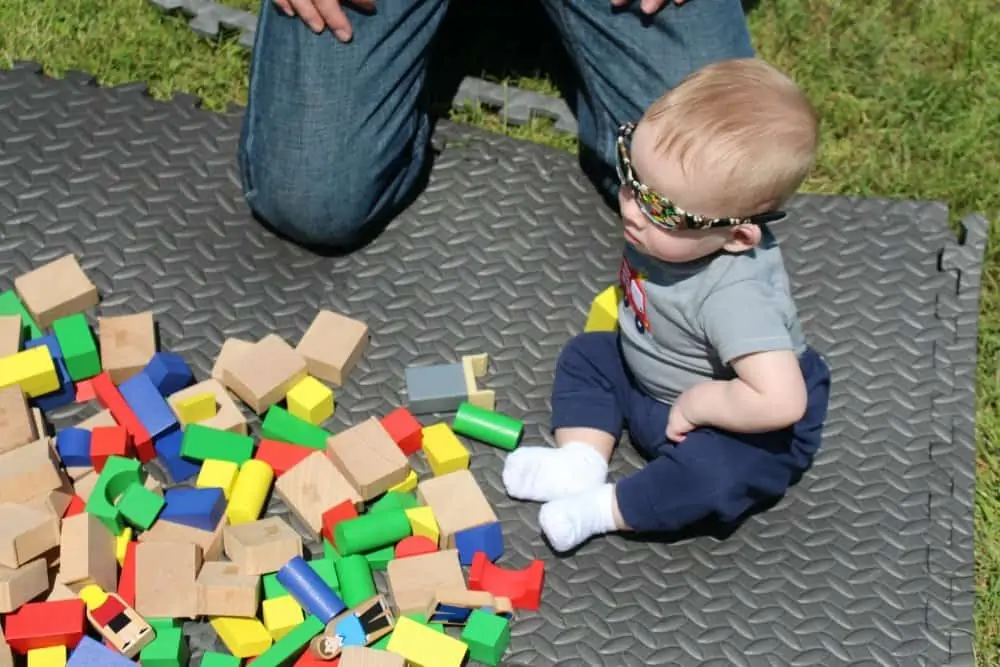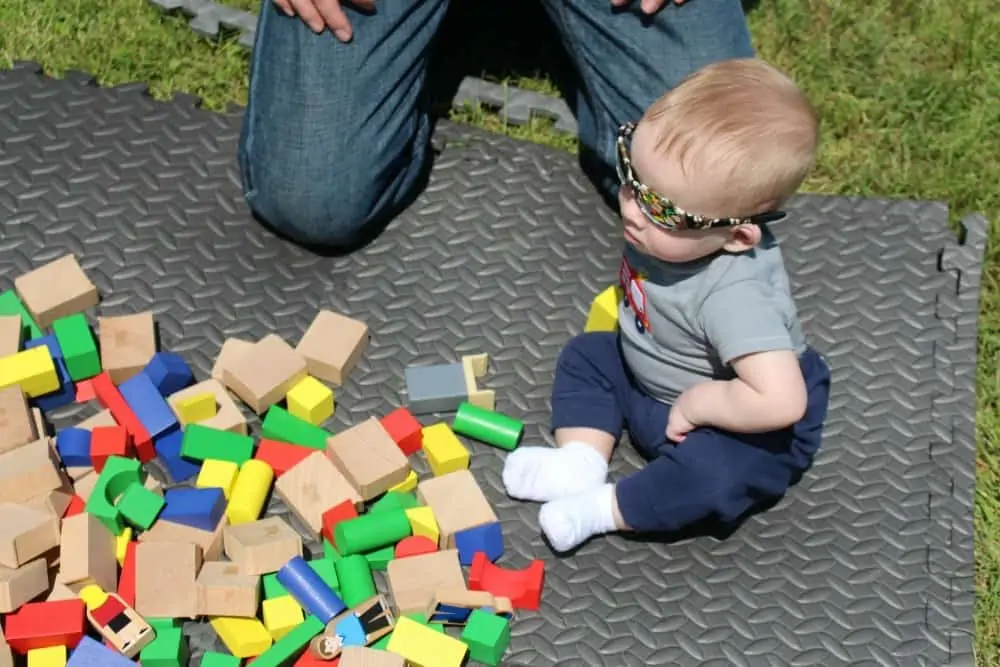 The area included face painting, a story cottage, a blocks station, and a cars and trucks station. There was also a fun little water play center where kids could wash clothes on an old-fashioned washboard and hang them on a clothesline with clothespins. Talk about a blast from the past!
The background music for the day was spectacular. The viewing area for the stage was packed with toe-tappers enjoying the upbeat sounds of modern bluegrass. Lawn chairs were allowed and we wish we had brought some. As you can see in these pictures, the viewing area was so full, people had to start sitting behind the stage.
Related Read: Discover Clingmans Dome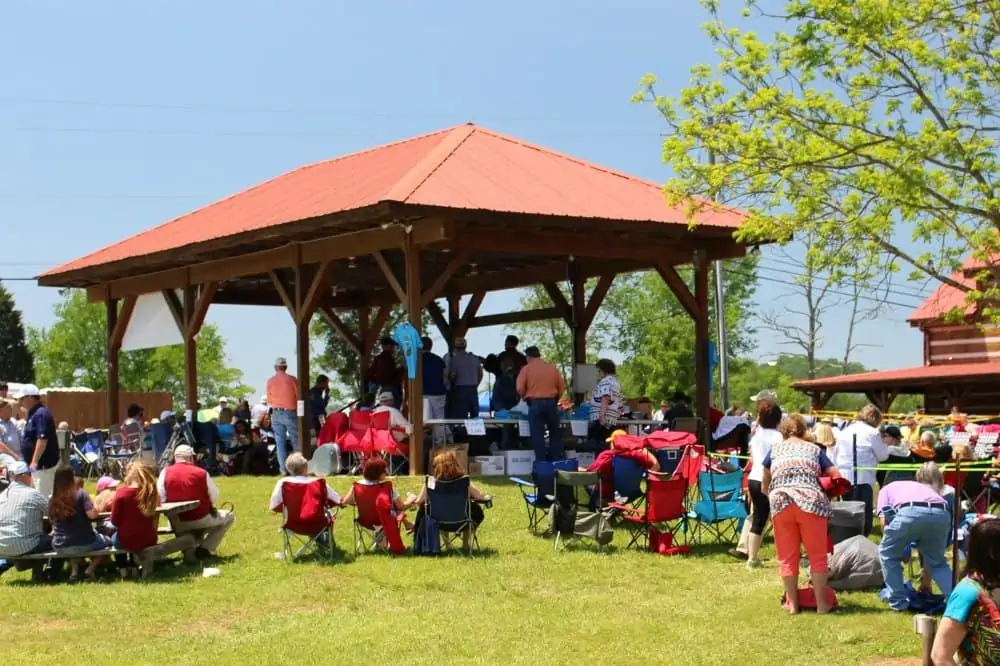 One of our other favorite activities was visiting with Upstate Birds of Prey. This local rescue organization was there with a couple of owls, various raptors, and educational tools such as real bird wings and claws (from deceased birds). Who doesn't love birds? (Oh right, me! Shhh, don't tell.)
Two things we didn't get to see but wanted to were the display of antique tractors and the lamas. Honestly, they were kind of off the beaten path and we just didn't remember they were there until we passed them on the drive out. We were pretty bummed about it. But, there is always next year!
Please keep in mind that, while the festival is free, there is a charge for parking. Thankfully, the fee benefits the local fire department. If you happen to be in town for this Festival, you truly won't regret checking it out. Happy travels!