Marshmallow creme is delicious in so many ways. From yummy skillet s'mores dip to creamy marshmallow icing, how can we ever get enough of that sweet gooeyness? Whoever invented it deserves an award. But as tasty as it is, traditional marshmallow creme is made using genetically modified corn syrup. Bummer.
Thankfully, unlike store-bought versions, this marshmallow creme recipe is corn syrup and GMO-free. Yea! It is also super simple and fun to make. But most importantly, it actually tastes better than store-bought.
For people with allergies, this recipe is also egg and soy-free. Instead, nutritious gelatin is what helps to give this scrumptious treat its fluffy texture.
Marshmallow Creme Recipe
(makes approximately 6 cups)
Ingredients:
1 tbsp of unflavored gelatin (1 envelope)
1 cup cold water, divided
2 cups granulated sugar
1/4 tsp salt
2 tsp vanilla
Supplies:
Steps:
Begin by mixing the gelatin and 1/2 cup of water in a small bowl. Set aside.
In a saucepan, combine the 2 cups of sugar with the remaining 1/2 cup of water. Over medium heat, stir constantly until sugar is fully dissolved.
Then, stir the gelatin mixture into the sugar water and bring to a boil. Again, you should be stirring constantly during this time. Once boiling, remove from heat and mix in the salt and vanilla.
At this point, it will resemble disgusting brown muck. Don't worry, you are doing it right. It WILL turn white.
Pour the mixture into your stand mixer and beat on low for a few minutes until slightly cooled. When the mixture is cool enough, steam will no longer be rising.
If you don't have a stand mixer, you can use a sturdy hand mixer instead.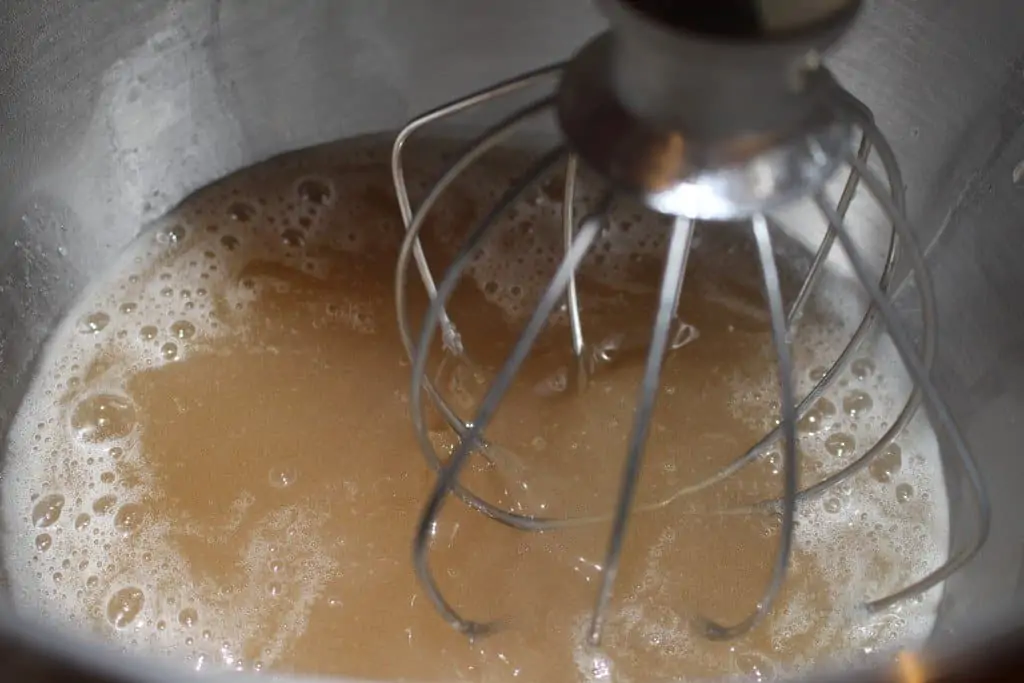 Next, crank the mixer up to full speed and beat until the brown muck becomes white, fluffy goodness. It will take about 10 minutes. The finished product will be approximately double the volume of the original gelatin mixture.
If you are using a hand mixer, the creme may become more challenging to mix as the volume increases.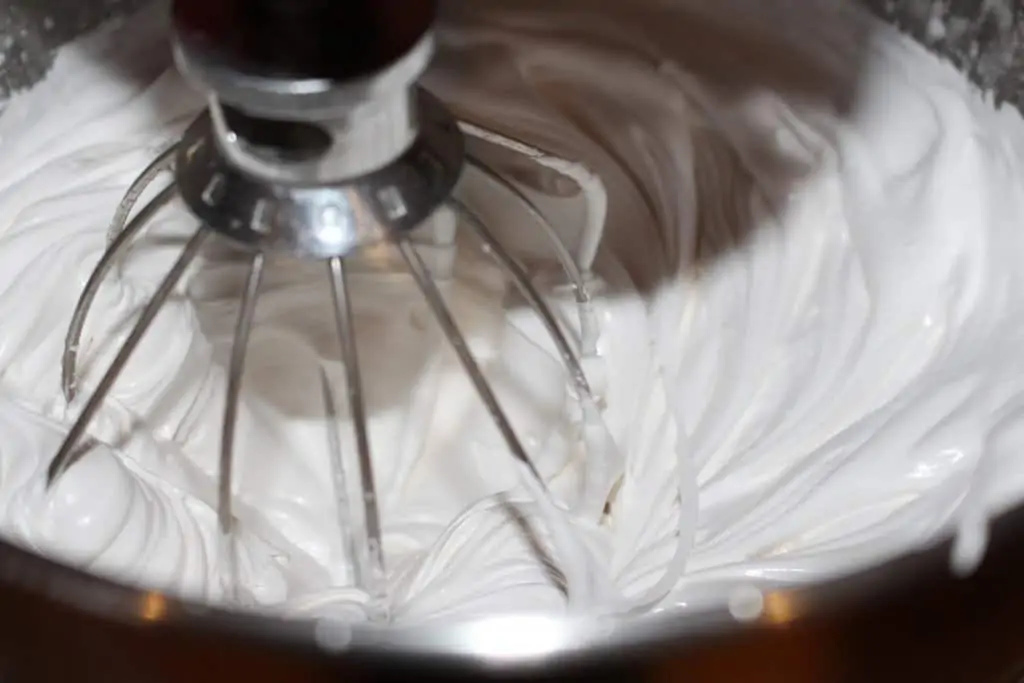 The Marshmallow creme will keep for up to 3 days in an airtight jar. If you keep it any longer, the sugar starts to re-crystallize and the creme begins to deflate.
This recipe has been adapted from this homemade marshmallow recipe by Jerry James Stone.
Happy cooking!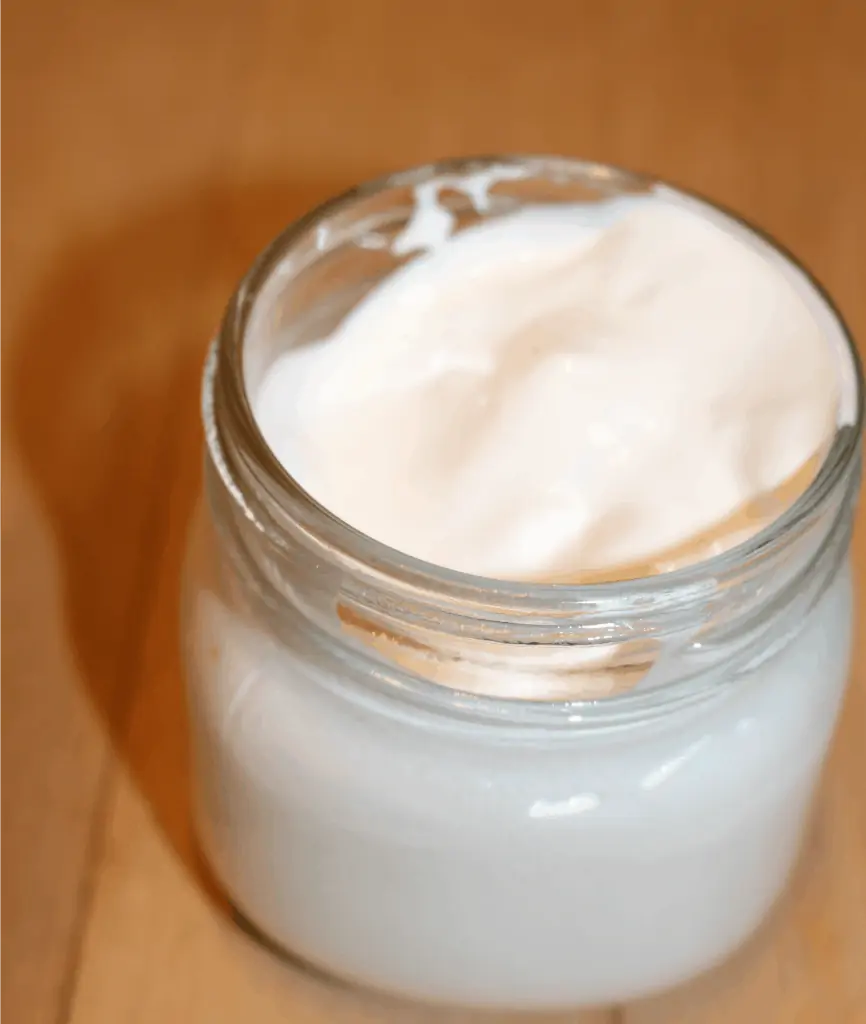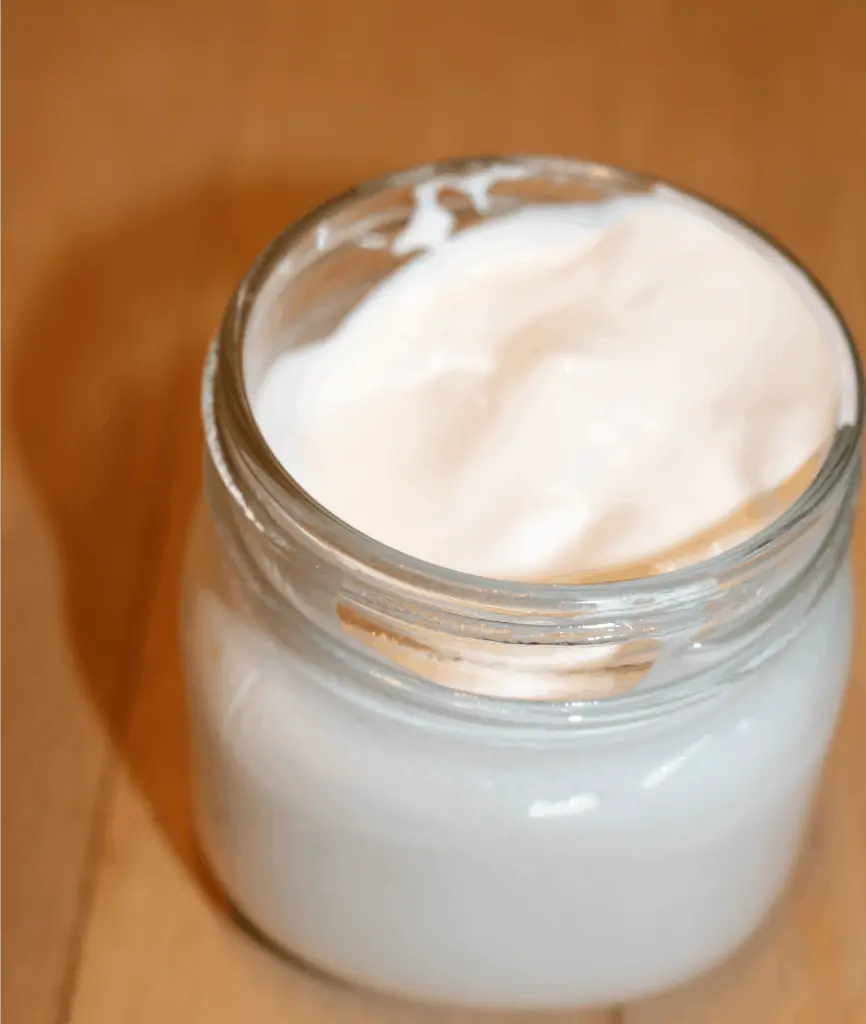 For your convenience, this post may contain various affiliate links. As an affiliate, and as an Amazon Associate, I earn from qualifying purchases. View the disclosure page for more information.